HIVE, AS ALWAYS DOING ITS THING TO THE DOLLAR MARK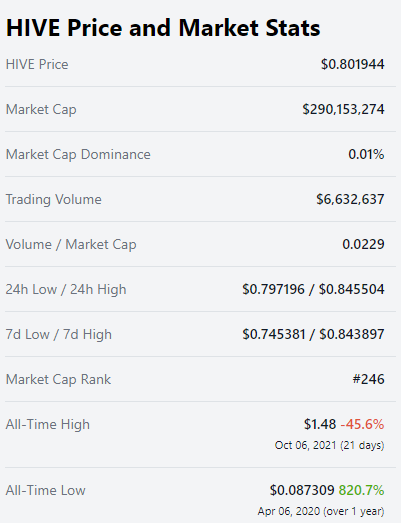 source
Business as usual, this is #hive minding its route to the dollar sign. It seems we have been waiting for this moment quite a while. Now holding is not for everyone. If you do, you are on the green since April 2020. Not bad for more than 800% for a token just 18 month old.
The community is older, that could be the reason the price is gravitating to this range right now.
I recalled couple months prior, Hive was trading at 13 cents. It was the beginning of this year. It has never go down that low since then. Truly there is something more to this token than social media.
You do remember beginning of October, it went past the dollar mark. So it is no strange to see Hive before the end of the year closing past the dollar again. The current is in favor of a token with use case. Hive has so many use case, no need to mention all except one. Actually you pick the one that fit your style.
I do remember quite a while, there were talks about changing Hive power down to four weeks. I guess it does not matter for Hive. If you want liquidity, this is why #HBD is around. You got 10% and it will be available in three days. I do not have a big issue with 13 weeks power down to say the least. That could be one reason you do not see swing volatility with Hive.
Lately holding is what differentiate a curator. Writing a post and get upvote is one thing if you have followers. Curating is another beast where you need Hive power so you can take care of the 50/50 earning from the pool. It attracts more to go that route if they are not into writing, thinking. When you got the whale status, you focus on getting your share by curating.
Hive is a quiet token for a reason. Community driven, no true tot the top ads. Words of mouth will get Hive where it should be. Definitely it has become clear we are the winner in front of the WEB 3.0.
Many folks like the relation of social media with crypto. Many clones come and go. The power is within the community. I read a post where a hiver exchanged Hive and use it through the lightning network of Chivo.
Just imagine a community from South America finds ways to generate income using Hive and Chivo is the way they can exchange the funds. This is the beginning of a new economy. Actually it is already there. We need more users that can change the landscape and flip everything for crypto.
The power of Hive is in its core. We are Hive.


Posted Using LeoFinance Beta
---
---