8 MORE DAYS FOR ANOTHER HPUD, DO YOU REMEMBER ?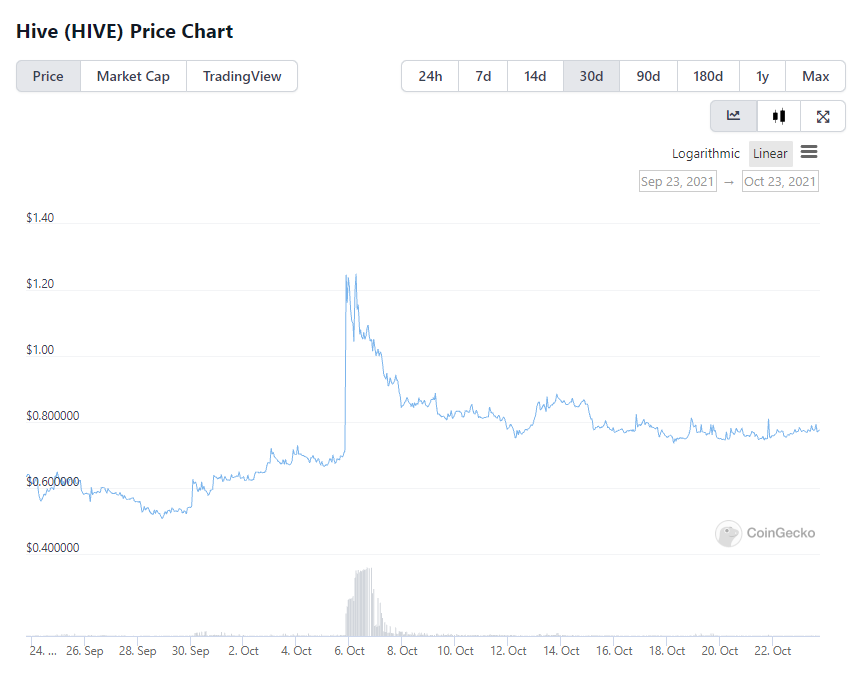 source
Time flies right before our eyes. I remembered it was yesterday we were saying Happy #Hpud. Just shy of 8 days we will celebrate another one for November. September was a shaky month but not that bad for crypto in general. October has been renamed #Uptober. You probably notice ETF is out right now in the US just like Canada. Are you aware of other countries doing the same move?
#Uptober is not playing. ATH for #Btc. Close to us even #Hive was pulling its fist around $1.48 in early October. Since then if you are looking to purchase 1000 Hive lately, feel comfortable to pay more than US$700+ to get in. It has become so valuable lately to own Hive. Just the beginning of this year you can get a truckload @ $0.13/Hive. Hive is marching with giant steps.
Not anymore, Hive has changed course and supplanted Steem for good. Actually this part is not really important for many. The real case for Hive is the aforementioned to be the vehicle for WEB 3.0. The most decentralized social media platform in the blockchain. More than social media, the blockchain to start whatever you desire. Games, your own tribe. You can connect through this blockchain with resources credits to make things happen. I think these factors speak more volume.
Crypto ocean is so vast, there is always room for improvement.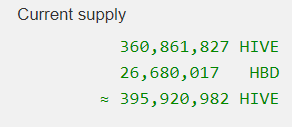 Since Hive is an inflationary token, you will see the amount fluctuate from the reward pool and the naissance of HBD. Life continues. Holding HBD in savings pays well if you are not doing anything with what you have. 10% will always be attractive to earn passive income. Only community crypto can pull that off so neatly.
Lately I am busy but I will make time to continue my stride for this community.
I am preparing for the next HPUD. It is getting more funds to get Hive. It is worth every single fiat currency I can put up to get more Hive.
It is really apparent that the control fiat has been inflated and if you do not have capital to earn more, you are always behind in a race you may never win. This is inflation in another way.
Hopefully November brings more positive chants to close the year with December.
As always planning for this power up day is just symbolic. You should power up everyday in order to curate and get more from the reward pool. The gesture of November first is a personal statement to show how you want to keep Hive out of the exchanges and that way the price only has to go up.
At the same time, Hive is a useful token. It is traded daily with a volume of $7 million average.
Hard to dissect what will come, I can see Hive pulling away again in November. This could be the time for the dollar to stick. By next year Hive will be traded around the dollar mark. More tokens in power mode will control the exchanges and bring the pressure from within.
The volatility with Hive is sustainable. Be ready for any headways since the market dictate supply and demand. We in the community is doing a fantastic job to keep the ratio intact.
Hive is in good hands.


Posted Using LeoFinance Beta
---
---