[ENG-ESP] Grand Julian Fractals / Fractales Grand Julian



Hello!
I decided to publish a series of fractals that I made with Apophysis and had archived some time ago.
This kind of fractals are called "Grand Julian" and their basic structure is symmetrical.
Now, using all the editing possibilities within Apophysis you can explore the fractal until you find all kinds of shapes, textures and effects.
Thus there are some of these fractals that remind us of metals, glass and plastic.
There are also all kinds of organic shapes, symbols and drawings such as cells, bubbles and flowers.
Here is a link to download Apophysis: Apophysis 7x (this fractal also appears as a template in the same program).
I also leave this link in my dropbox account in case you want to download the parameters: Grand Julian.
If you want to make the fractal from scratch you can find several tutorials on the deviantart page, which belong to the fractal artist Claire Jones:
https://www.deviantart.com/clairejones/art/Julia-Uncovered-v-2-2-49167519
https://www.deviantart.com/clairejones/art/Julia-Uncovered-36618915
¡Hola!
Me decidí a publicar una serie de fractales que realicé con Apophysis y tenía archivados hace un tiempo ya.
Esta clase de fractales se llaman "Grand Julian" y su estructura básica es simétrica.
Ahora bien, utilizando todas las posibilidades de edición dentro de Apophysis se puede explorar el fractal hasta encontrar todo tipo de formas, texturas y efectos.
Así hay algunos de estos fractales que nos recuerdan a metales, vidrio y plástico.
También surgen todo tipo de formas orgánicas, símbolos y dibujos como células, burbujas y flores.
Aquí les dejo un vínculo para la descarga de Apophysis: Apophysis 7x (en el mismo programa también aparece como plantilla este tipo de fractal).
También les dejo este vínculo en mi cuenta de dropbox por si quieren descargar los parámetros: Grand Julian.
Si quieren realizar el fractal desde cero pueden encontrar varios tutoriales en la página de deviantart, que pertenecen a la artista fractal Claire Jones:
https://www.deviantart.com/clairejones/art/Julia-Uncovered-v-2-2-49167519
https://www.deviantart.com/clairejones/art/Julia-Uncovered-36618915

These first 3 images are related; they are variations of the same fractal. From simple abstract shapes they recreate textures and organic forms such as cells and membranes.
Estas 3 primeras imágenes están emparentadas; son variaciones del mismo fractal. A partir de simples formas abstractas recrean texturas y formas orgánicas como células y membranas.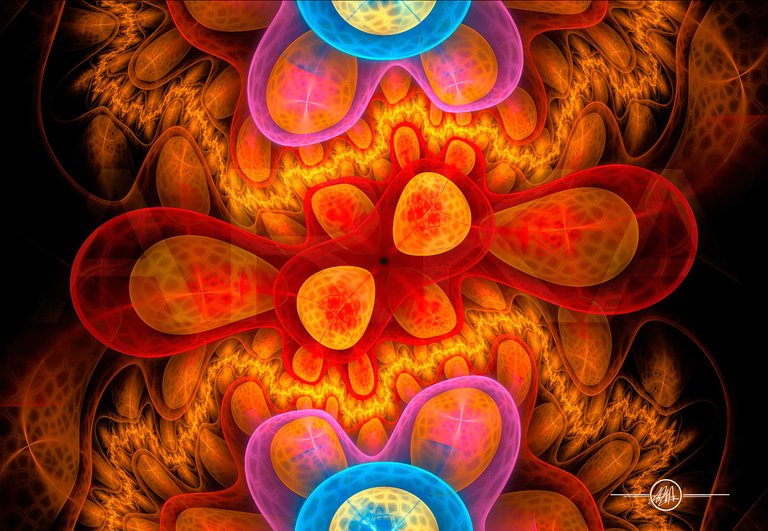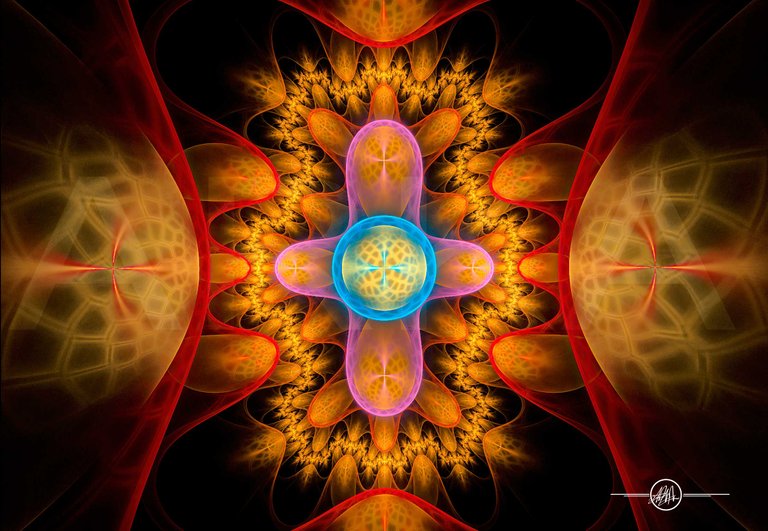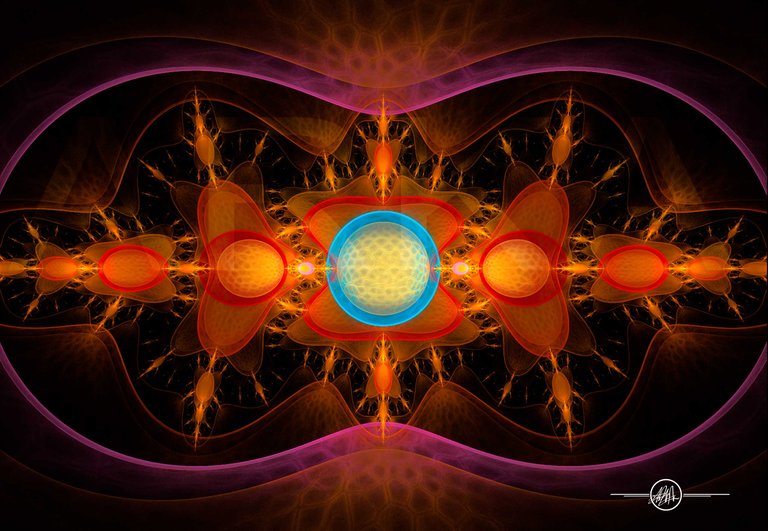 Here you can appreciate the horizontal and vertical symmetry of the fractals. The texture and specularity of the fractals resemble metal and plastic.
Aquí se puede apreciar la simetría tanto horizontal y vertical de los fractales. La textura y la especularidad de los mismos se asemejan un poco al metal y al plástico.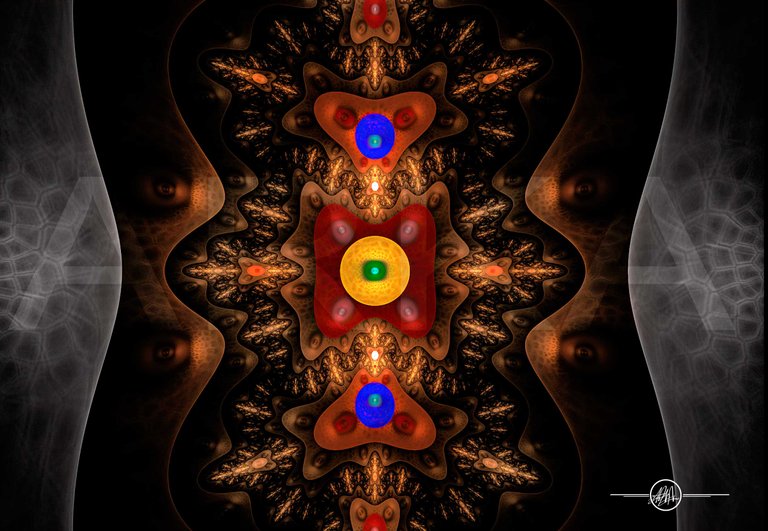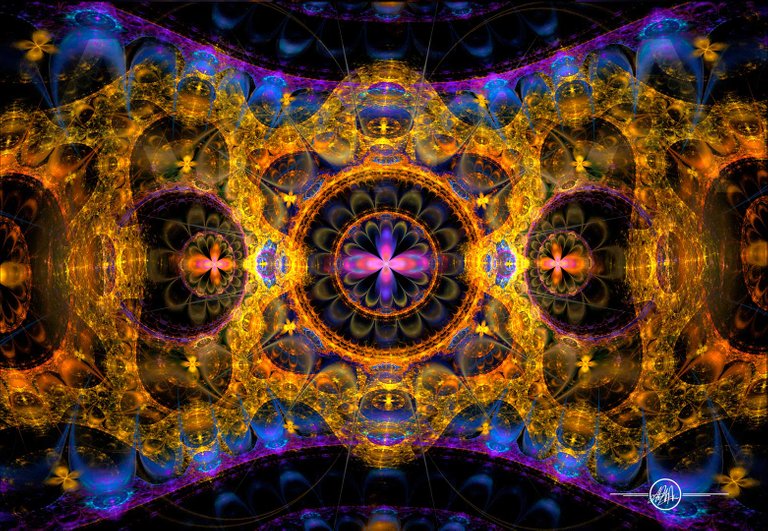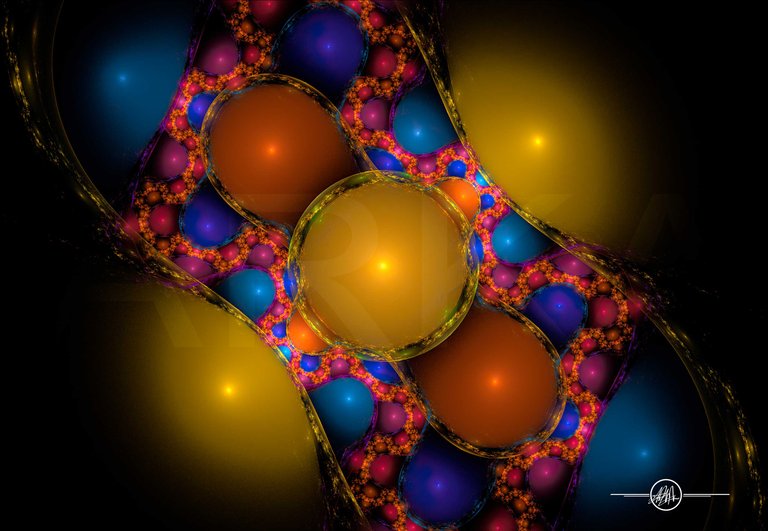 Now drawings and designs are formed between transparencies. A symmetrical mirror appears distorting and reflecting part of the fractal.
Ahora se conforman dibujos y diseños entre transparencias. Aparece un espejo simétrico distorsionando y reflejando parte del fractal.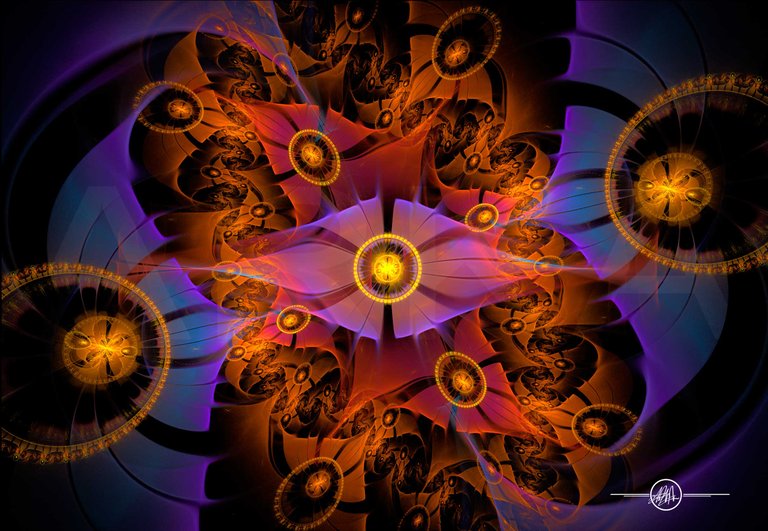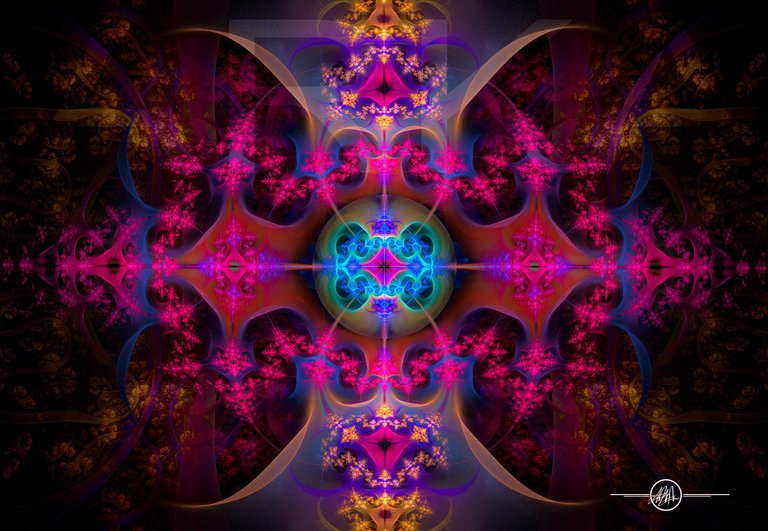 In these last two related fractals, glowing shapes and quasi-floral motifs emerge.
En estos 2 últimos fractales emparentados surgen formas encendidas y motivos cuasi florales.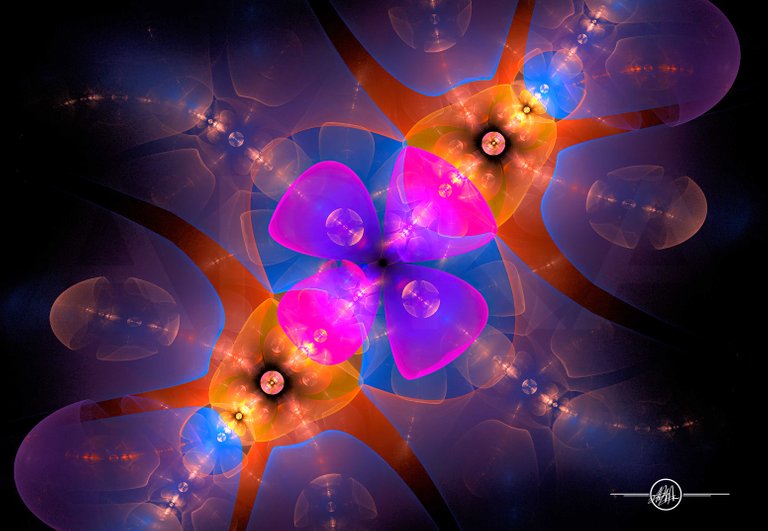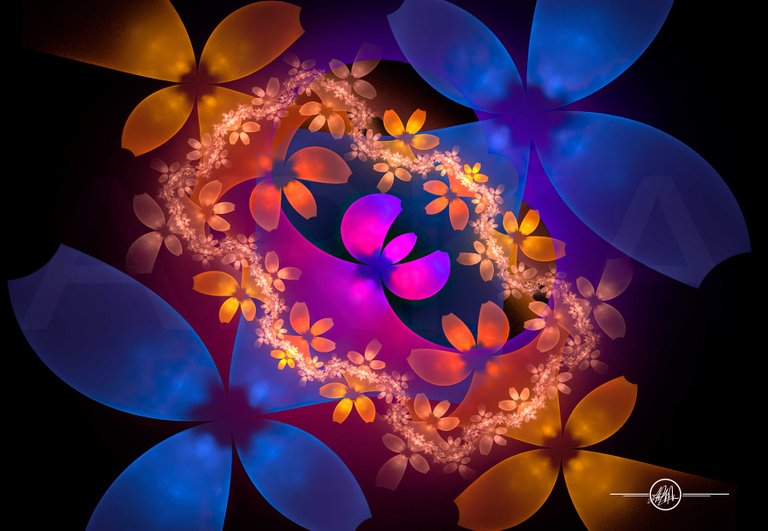 Here I leave a gif of the previous images. / Aquí dejo un gif de las imágenes anteriores.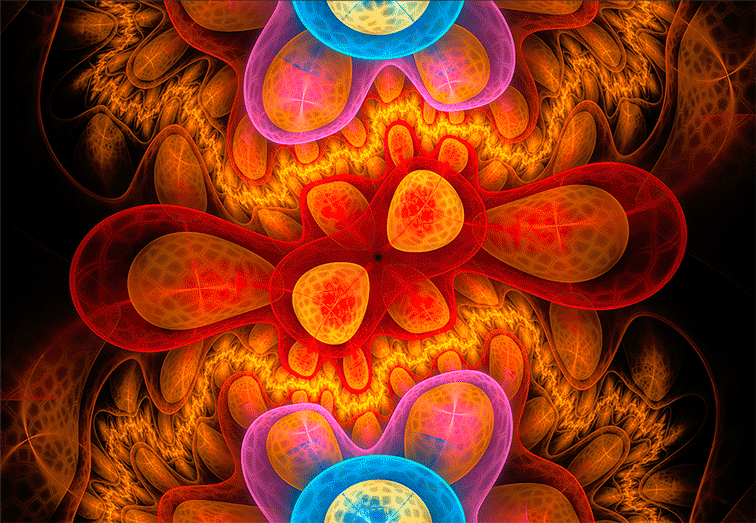 I hope you like it! / ¡Espero que les guste!

---
---