The Brand New PLANT BASED challenge: Fruity… but savoury!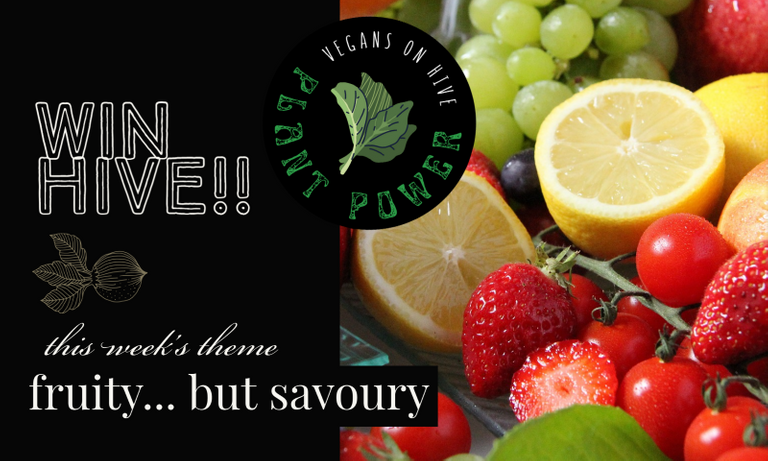 Hello plant based foodies, wherever you are in the world!
As we've been doing, the challenge post and the wrap up will be in the ONE post. Also, if you want to win LOTUS for your posts, use the hashtag #lotus. Likewise, if you want to support #vegan #plant content, delegations are welcome.
Here @sirenahippie, I wanted to take this opportunity to remind you again, that the general topics (NOT those of this contest in particular), that you can publish in our community are the following:
Experiences with a vegan diet.
Ethics of animal agriculture.
How to grow a kitchen garden for your plant based food.
The best herbs and spices to have in a vegan kitchen.
Meat free Mondays - why they're a good idea.
---
I also wanted to remind you that if you want to make a delegation for the growth of our community, it will be welcome. Every delegation, big or small is useful and well received as it helps us to strengthen the vote with which we can incentivize the publication of good content. And of course, I also wanted to invite you to join our voting trail, we are always looking for good content published on Hive, not only vegan, but of other nature, that deserves to be recognized and celebrated through a vote, so you can collaborate to this good work.

Plant Power Cooking Challenge Winner(s)
Let's start this post by announcing the winners of the previous " I can't believe this not cheese" contest, in which 14 entries were submitted, all very crispy and delicious, and best of all, 100% vegan.
You can see this challenge here
---
In this edition three of the participating posts were disqualified: two for having used non-original photos, and one for having published in a community other than Plant Power (Vegan). Two posts also arrived after the contest closed, and although one of these did not indicate that it was participating, in the last entry the author did say so. Both recipes also did not participate because they were extemporaneous to the challenge.
---
Taking into account that the proposed minimum number of participants was reached, we will proceed to announce the first, second and third place of the challenge, and to strengthen our community, we will also award 11 prizes of 300 Foodies each, being these prizes sponsored by @sirenahippie. But before mentioning the winners, let's take a look at the posts related to this challenge (posts disqualified for using non-original photos are not included here).
---

FIRST PLACE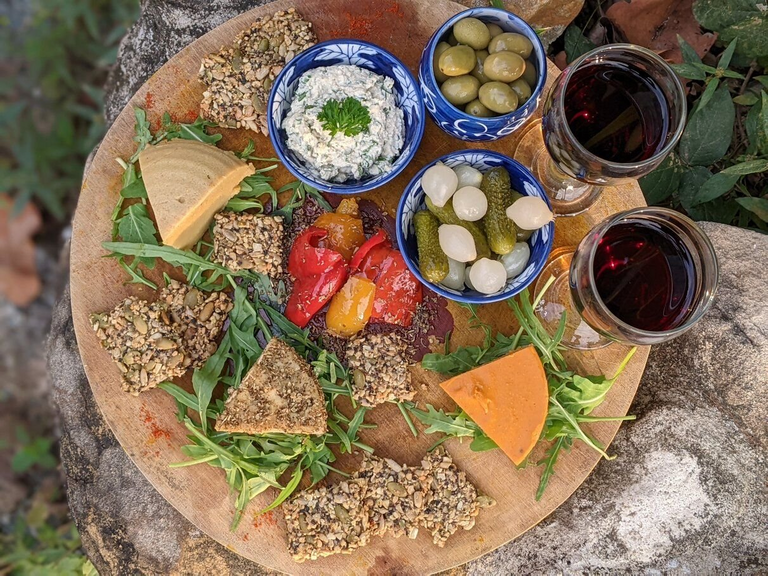 🧀🍷HOMEMADE VEGAN CHEESE BOARD WITH SEED CRACKERS AND RED WINE 🧀🍷
by @amy-goodrich
The first prize of this challenge is well deserved @amy-goodrich. She takes this challenge to a higher level, and she has presented a beautiful and appetizing table with four types of cheese: Vegan cream cheese with fresh herbs, Crusted provolone cheese, Cheese infused with sauerkraut juice and Smoked cheddar cheese. As always, her posts are beautiful, well thought out, done in great detail and with great recipes. This first prize is definitely for her.
Congratulations @amy-goodrich! You are the winner of 5 HIVE.

SECOND PLACE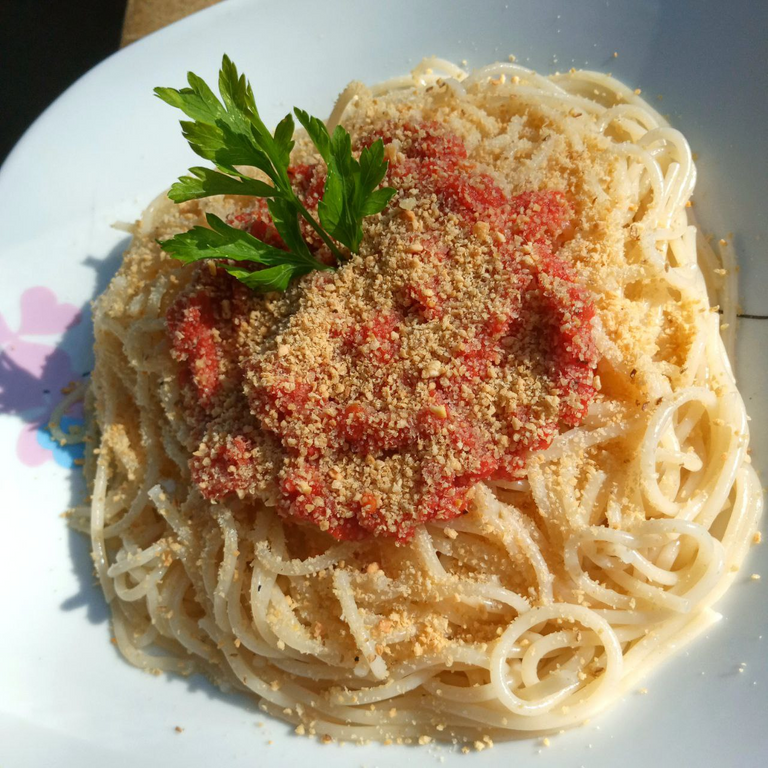 Powdered Parmesan cheese imitation from soy crumbles - Plant-based challenge [ENG/ESP] by @tsunsica
The second place goes to @tusunsica, who after having published another vegan cheese recipe in another community, presents us with this great vegan parmesan cheese recipe, ideal to accompany a plate of spaghetti, definitely a delicious invention!
Congratulations @tsunsica! You are the winner of 3 HIVE.

THIRD PLACE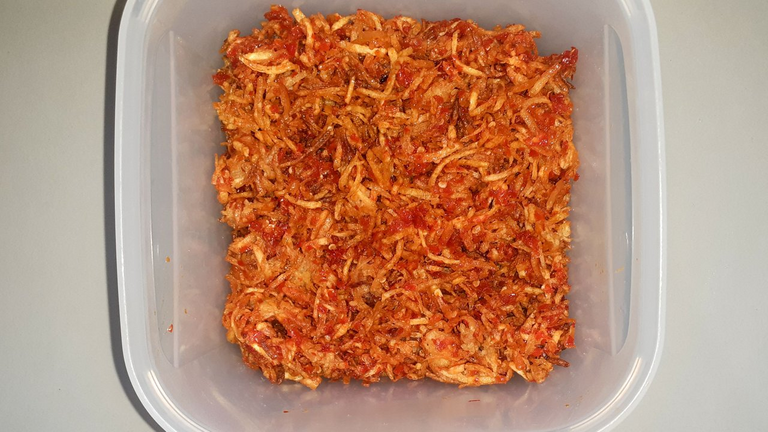 Sambal Fried Potatoes - PLANT BASED Challenge: I CAN'T BELIEVE IT'S NOT CHEESE
by @faisalhanafih
The third place winner in this contest is for @faisalhanafih. He presented the second entry to this challenge, with a great recipe for vegan cheese, made from potatoes and spices. A cheese that can accompany any meal making it irresistible.
Congratulations @faisalhanafih! You are the winner of 2 HIVE.

Transfers of the first, second and third prizes of the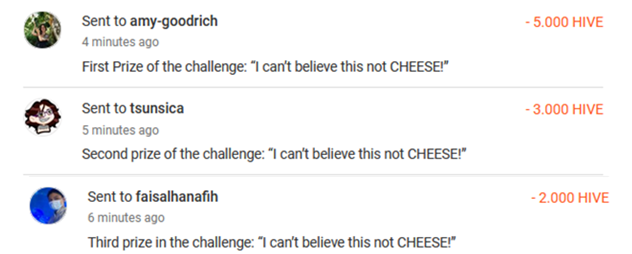 ---
Transfers of prizes for participation in the challenge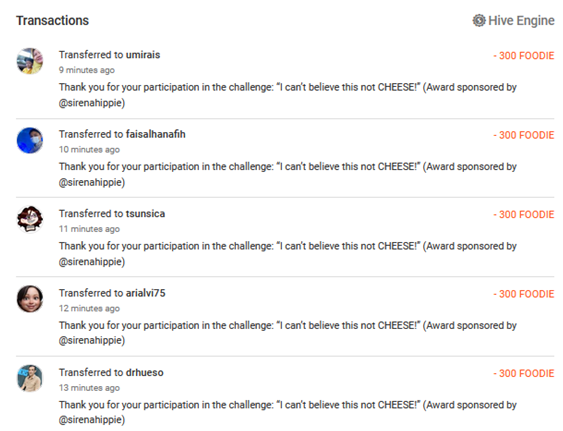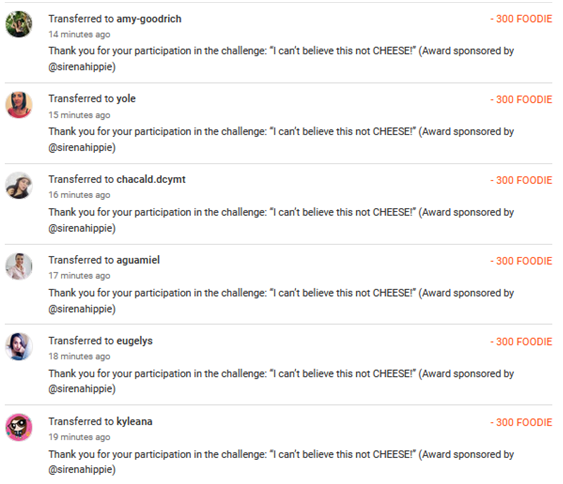 The Brand New PLANT BASED challenge (please read carefully the conditions and prizes )
As you may have noticed, we have spaced out the Plant Power contests a bit, but today we are back, this being the fifth edition of this new stage; returning this time with an interesting theme: Fruity… but savoury.
For this opportunity we have chosen a very varied ingredient; so we ask you to make a fruit-based recipe that is very delicious. However, for this challenge we will not accept juices or smoothies; what we want is for you to use your imagination, your creativity, and make an incredible, delicious, fruit-based recipe.
We hope you have a lot of fun with this new themed challenge at HIVE!

CONDITIONS
---
Only one post per participant will be accepted.

Post must be published in this Plant Power (Vegan) community.

No meat, dairy or ANY animal products (milk, cheese, butter, honey, egg, etc.)

Please be original - no old content and nothing plagiarized!

Reblog this post if you can & mention it within the post.

Invite a friend!

Engage with others!

Drop your link below - no link, no entry!
---
PRIZES
---
1st prize is 5 HIVE. However, if there are over ten entries, we will also award a second and third place of 3 and 2 HIVE respectively!

1st prize is 5 HIVE. Second place 3 HIVE and Third place 2 HIVE respectively!

HIVE rewards courtesy of @plantstoplanks and @riverflows.
We look forward to giving additional prizes, sponsored by @sirenahippie.
If you'd like to sponsor this challenge, please drop a message below.
Great posts will be reblogged and maybe even tipped!

We look forward to your participation!

You've been curated by @plantpoweronhive! Powered by LOTUS token, an alternative health social currency on HIVE. Delegations welcome!


Find our community here




DiscordIICuration Trail
---
---