Let's Make a Collage - A Contest for All Creatives on Hive - Round 112- Cold to death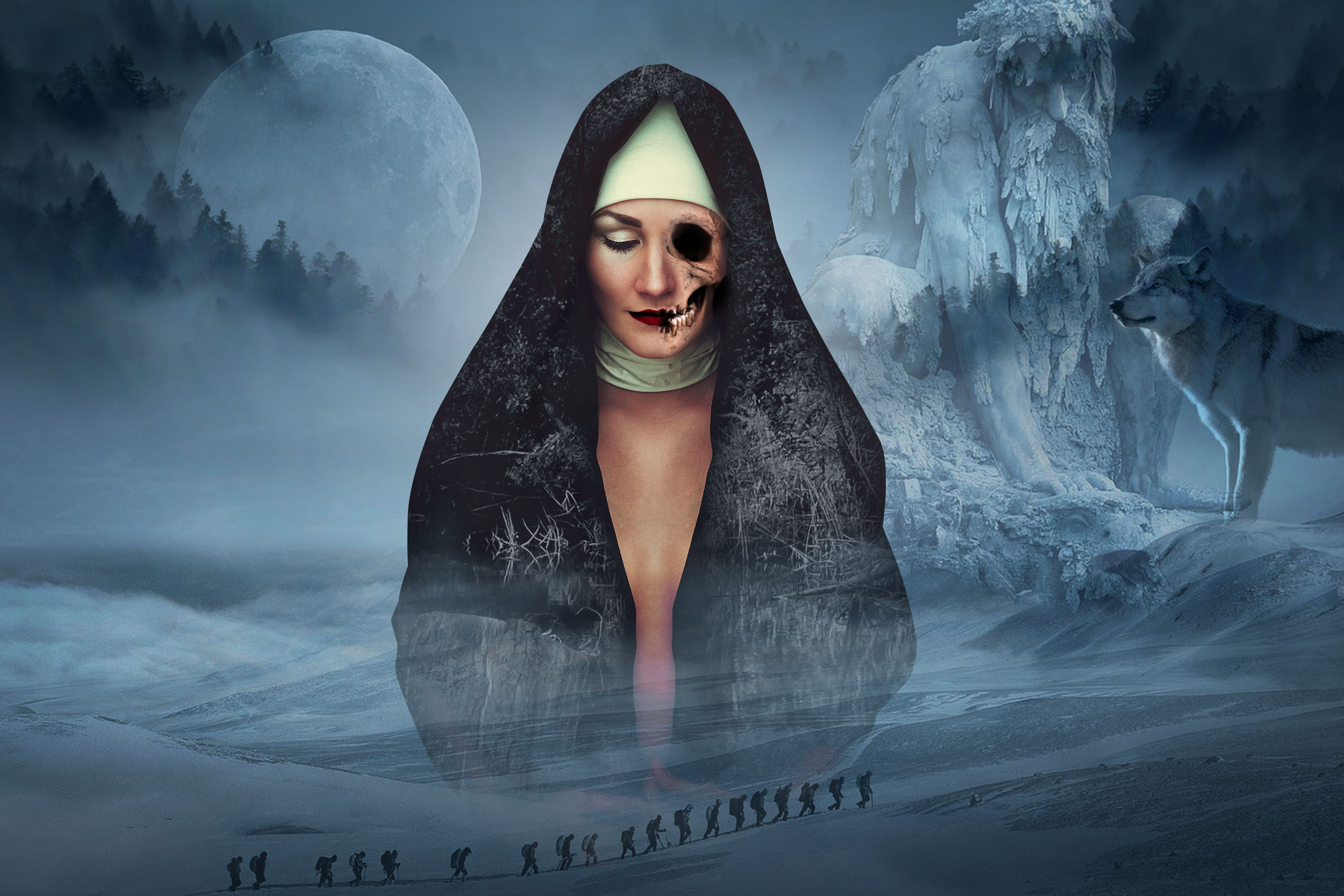 Hola Comunidad, como la semana pasada entre tarde al concurso quise esta vez participar temprano y así poder concursar, esta semana me inspire en la película de terror The Nun, y de cómo la muerte muchas veces es fría y despiadada contra quienes han perdido un ser querido. Espero ver sus collage son hermosos todos.
Hello Community, like last week I entered the contest late this time I wanted to participate early and thus be able to compete, this week I was inspired by the horror movie The Nun, and how death is often cold and merciless against those who they have lost a loved one. I hope to see your collage, they are all beautiful.

Imágenes Utilizadas / Images Used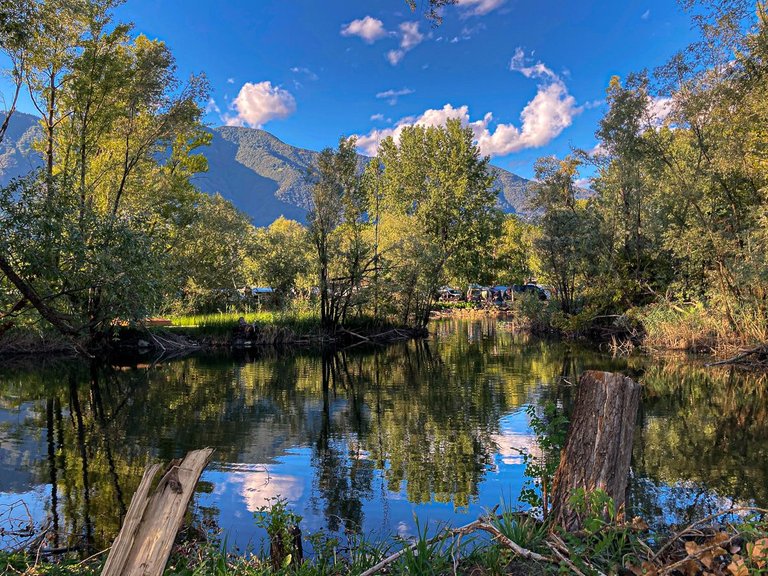 IMAGE FROM @skaka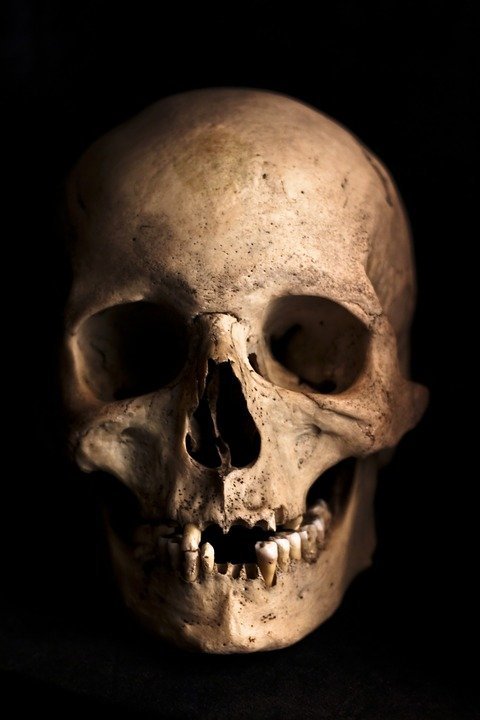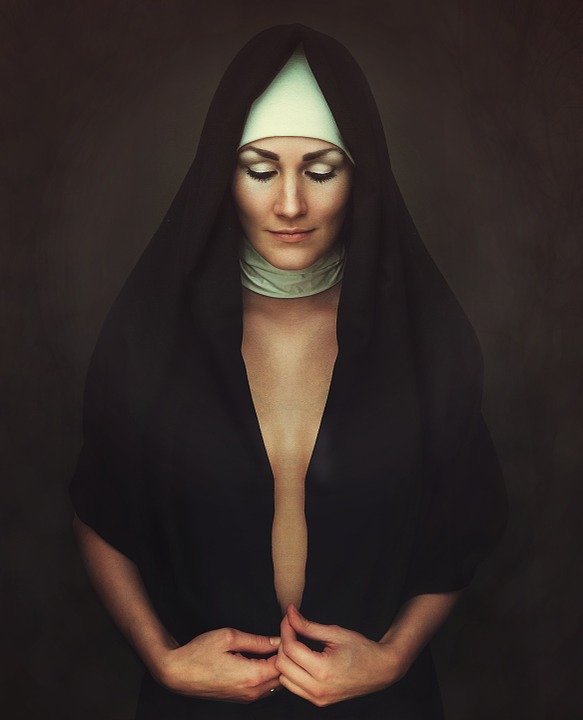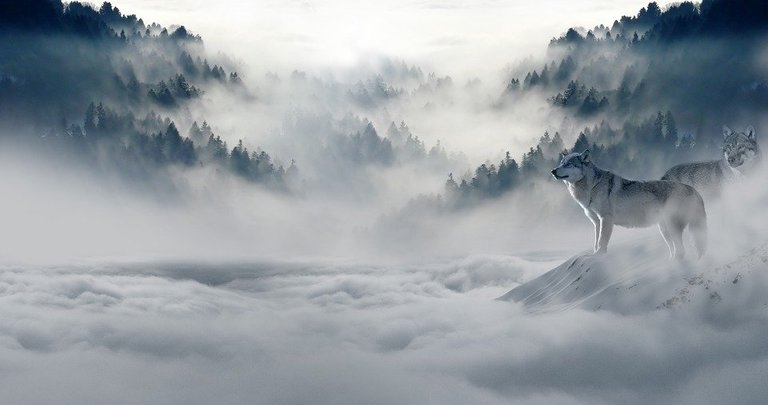 Fuente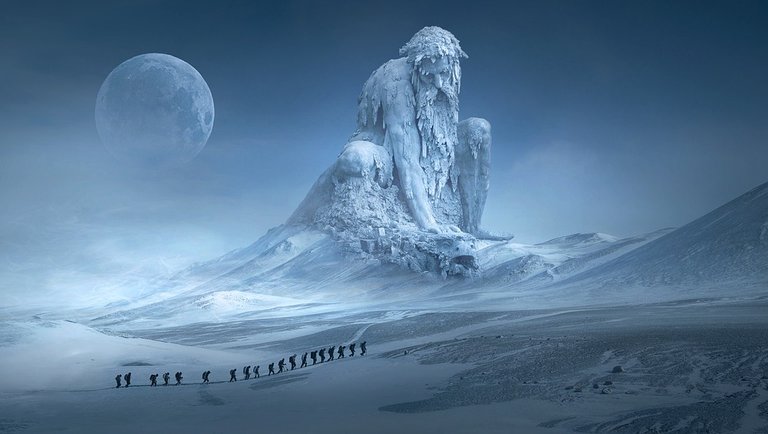 Fuente
Primero corte la imagen de la mujer usando una máscara de capa.
First cut out the image of the woman using a layer mask.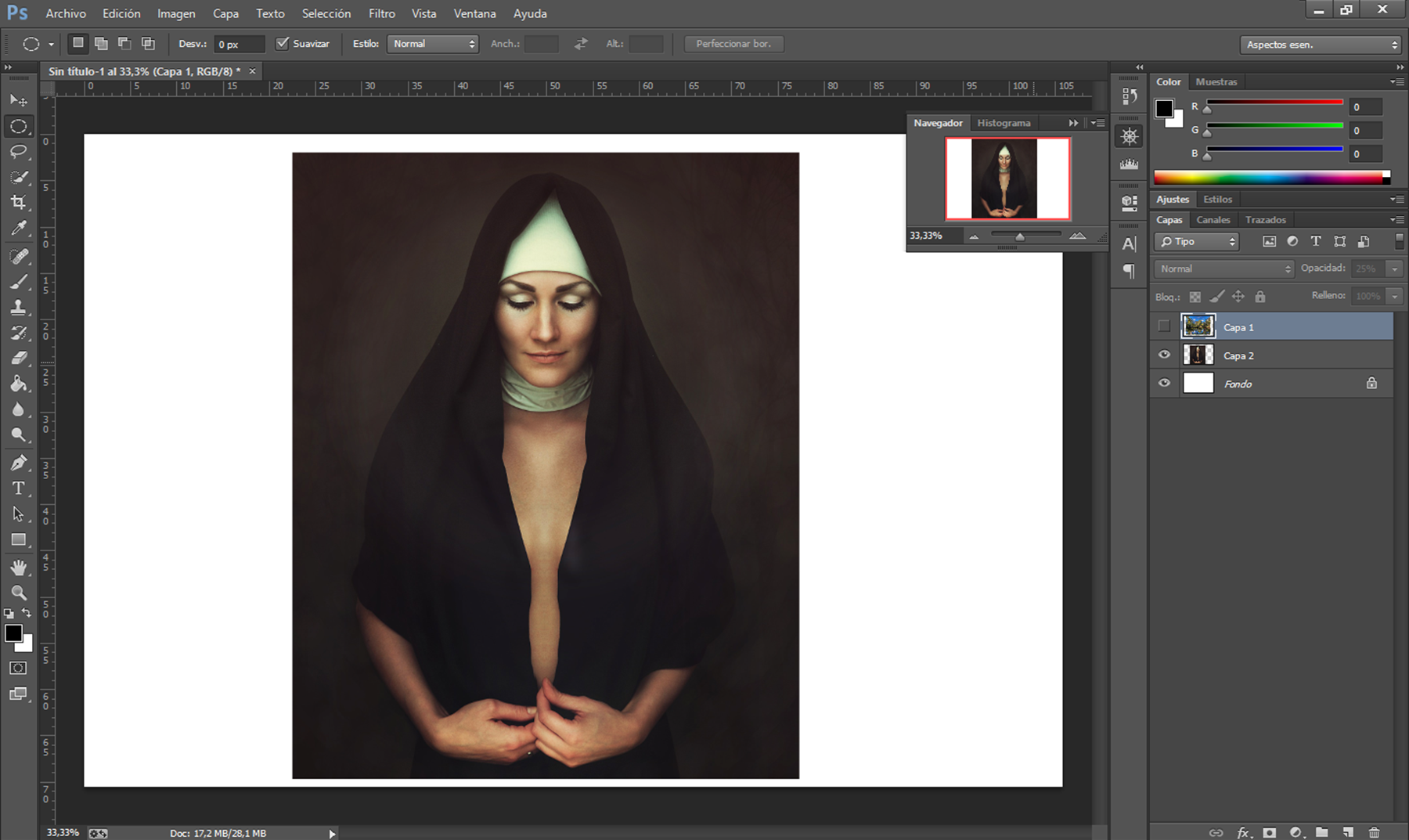 Me gusto el patrón de la imagen del concurso, así que lo use en el velo bajando la saturación.
I liked the pattern in the contest image, so I used it on the veil by lowering the saturation.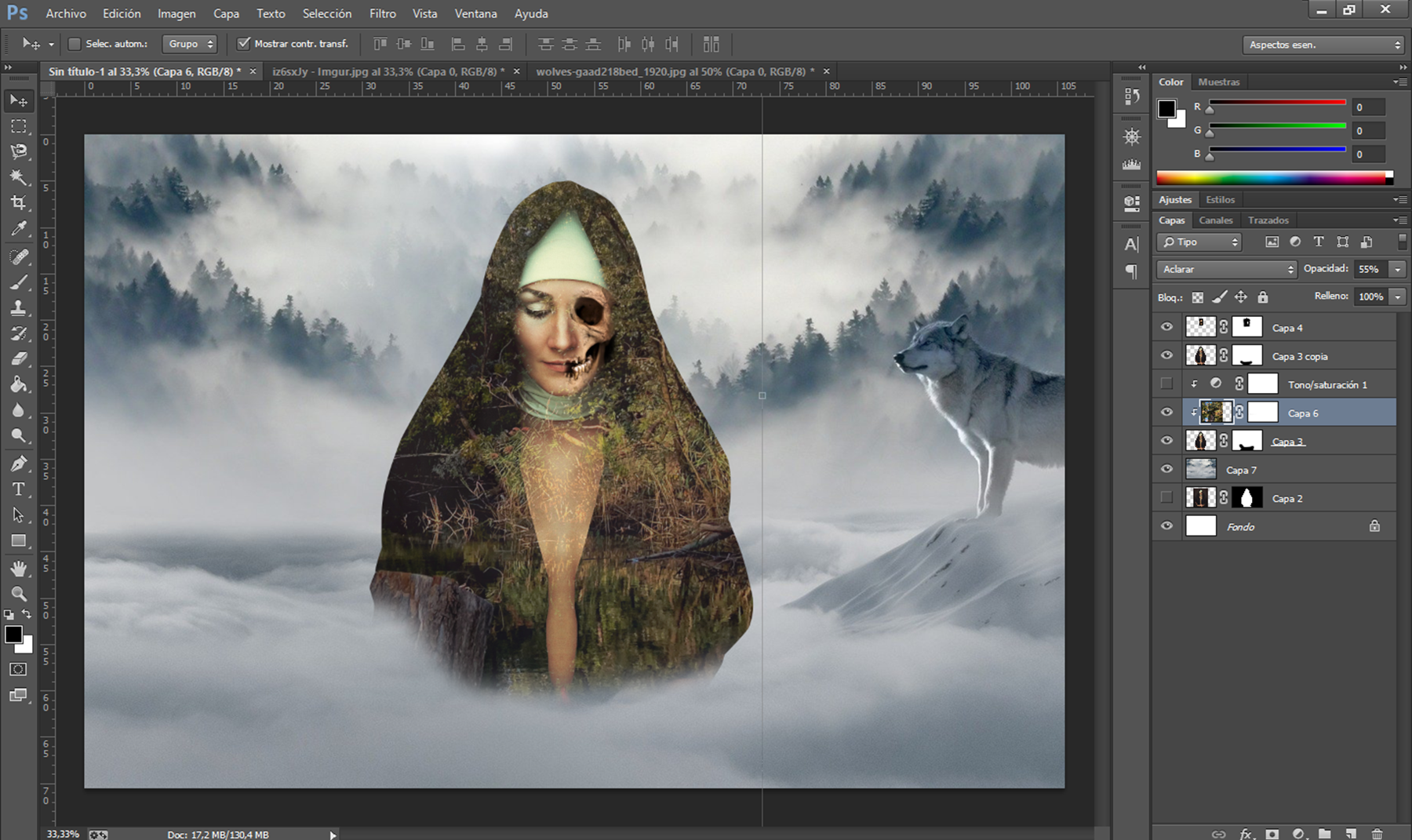 Coloque la calavera en la mitad de rostro de la modelo y comencé a colocar capas de equilibrio de color y saturación. Por último, coloque 2 imagen superpuestas invernales.
I placed the skull on the model's face half and started layering color balance and saturation. Lastly, place 2 wintery image overlays.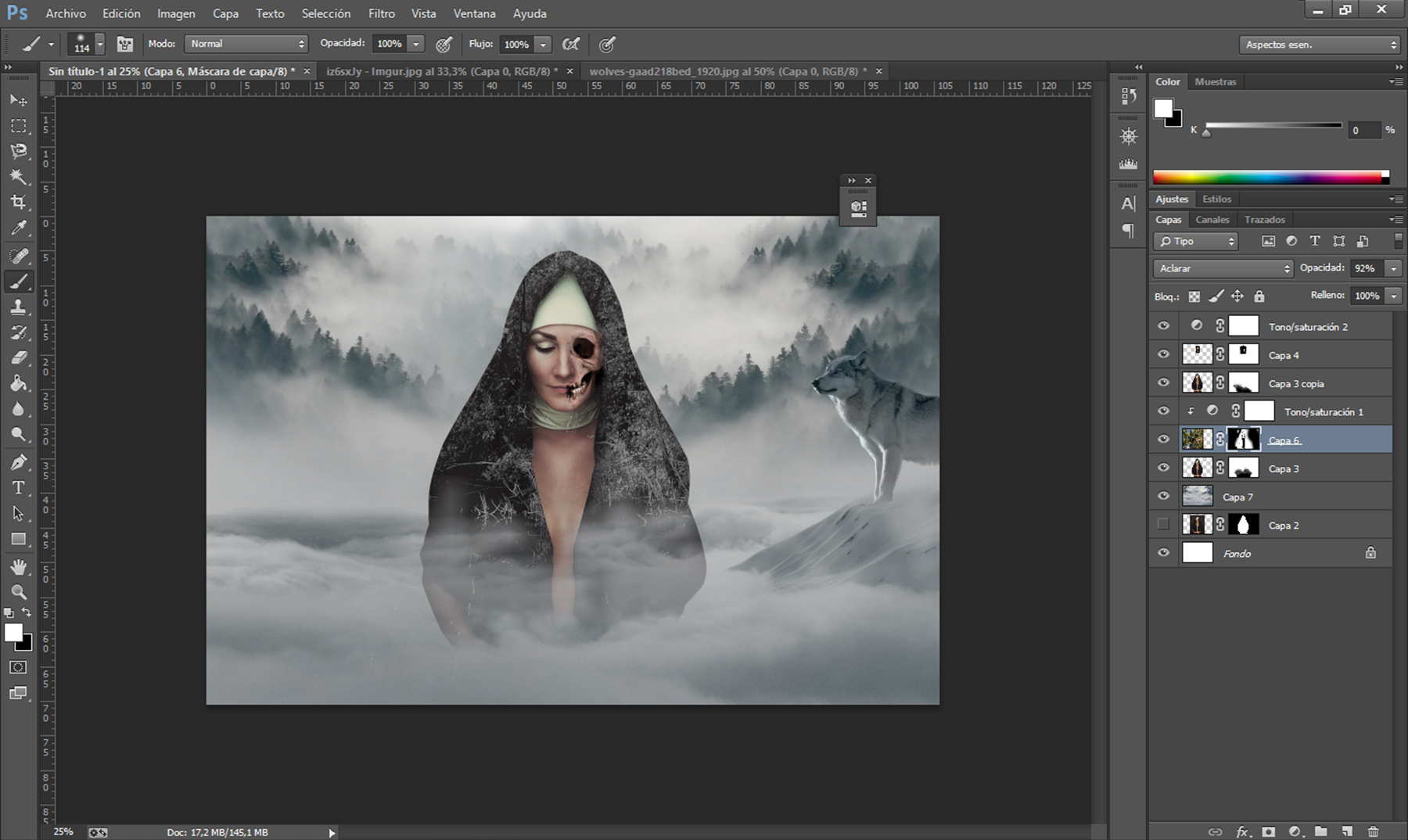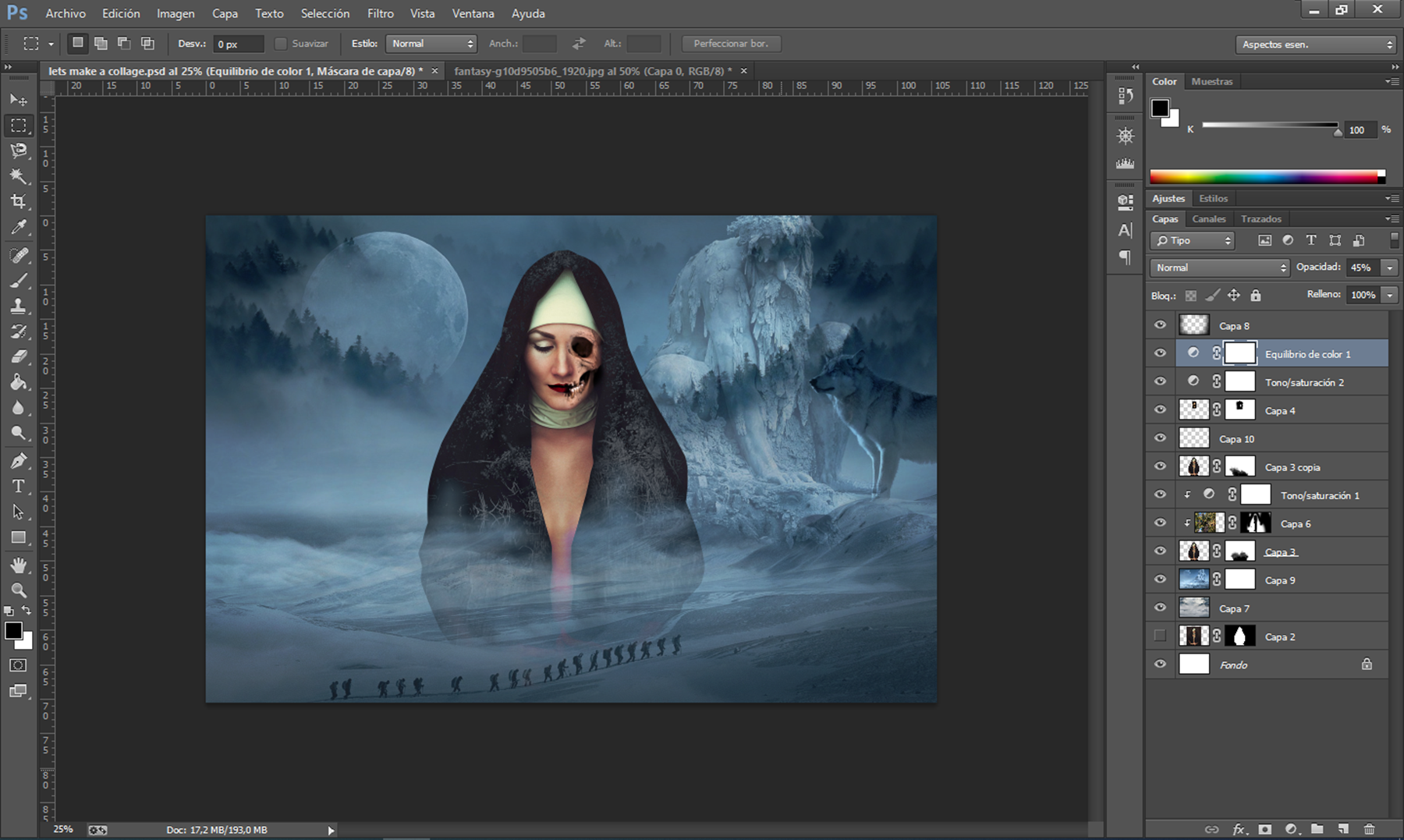 ---
---