Home Gardening In A Limited Space
A limited space does not hinder us from planting and growing plants at home.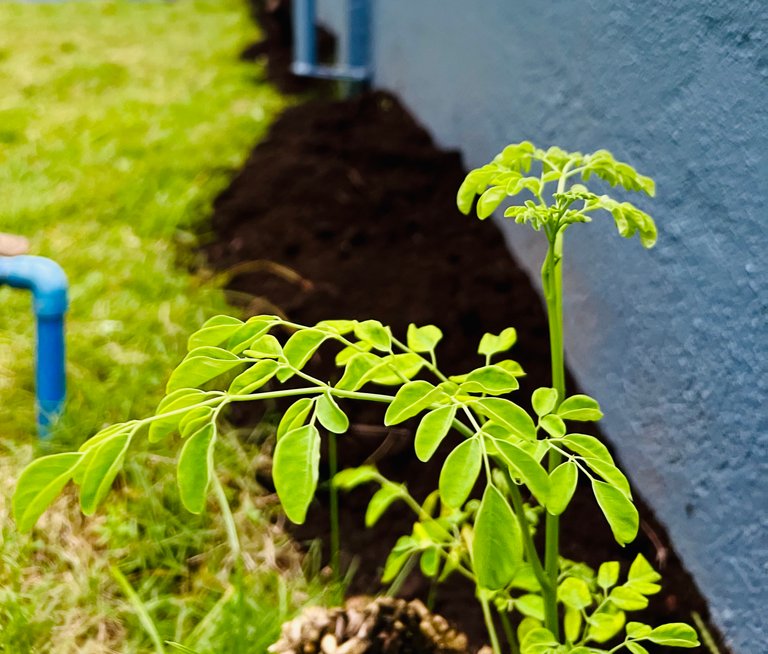 We make most of it as we produce our own may it be for beautification or for consumption purposes.
Nothing beats a cultivated garden at home despite a limited yard.
No matter how tiny the space is, when one is very much willing to plant and grow, all things are possible.
Since we are living in a subdivision, we are adapting to a smaller yard…
In as much as we wanted to cultivate more, we simply make most of every sides and corners to put plants, herbs, and vegetables in balance.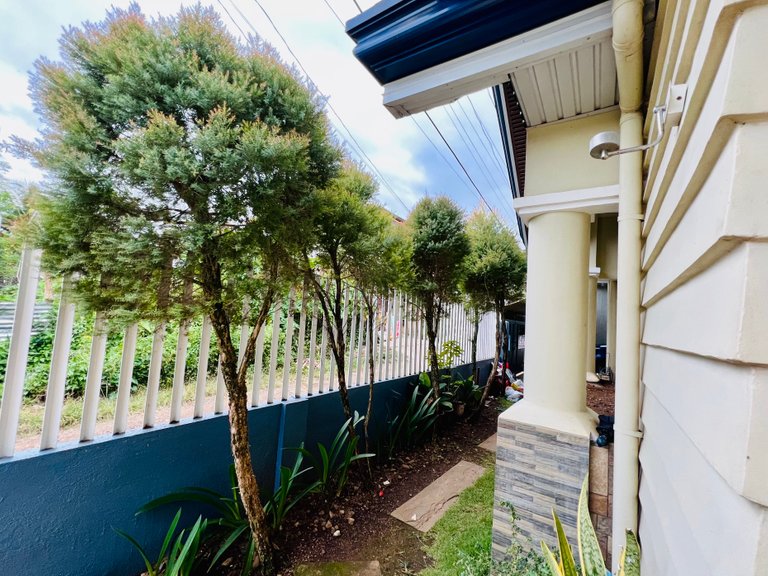 Before the sunset came down earlier, I was taking a simple walk all around my place.
It was truly a nice feeling to see various forms of green blooming and growing all around, although I have noticed that there were some plants being attacked by pests.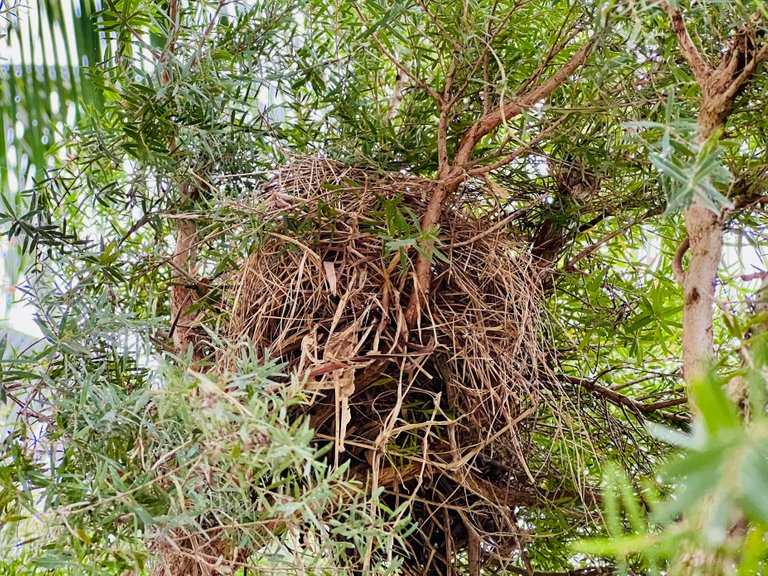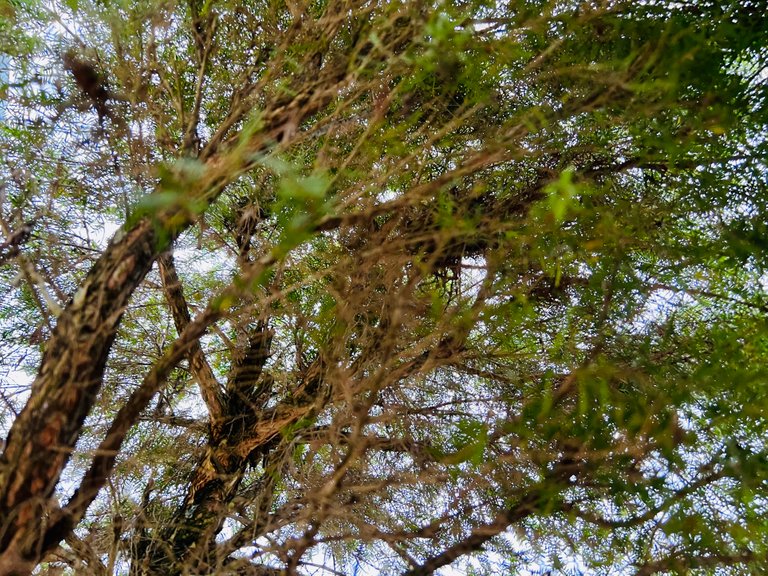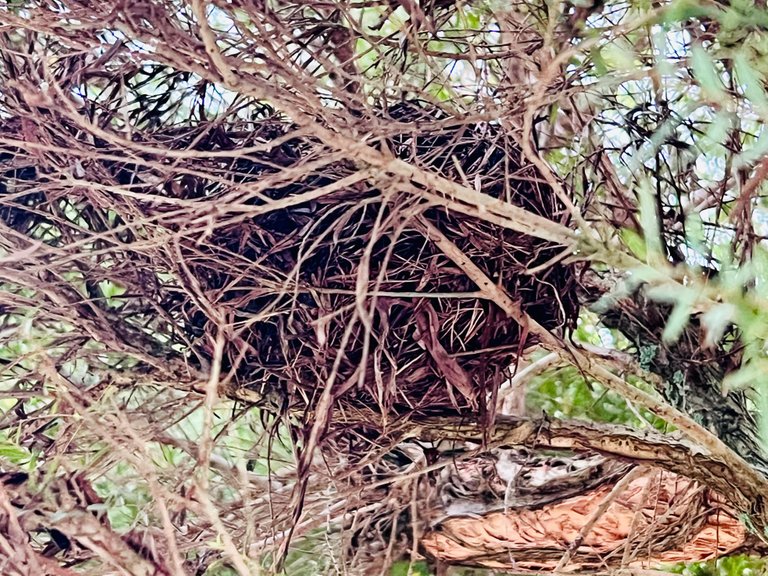 One thing I have noticed was an exceedingly lush nest on one of my plants which had really made my heart leaped for joy.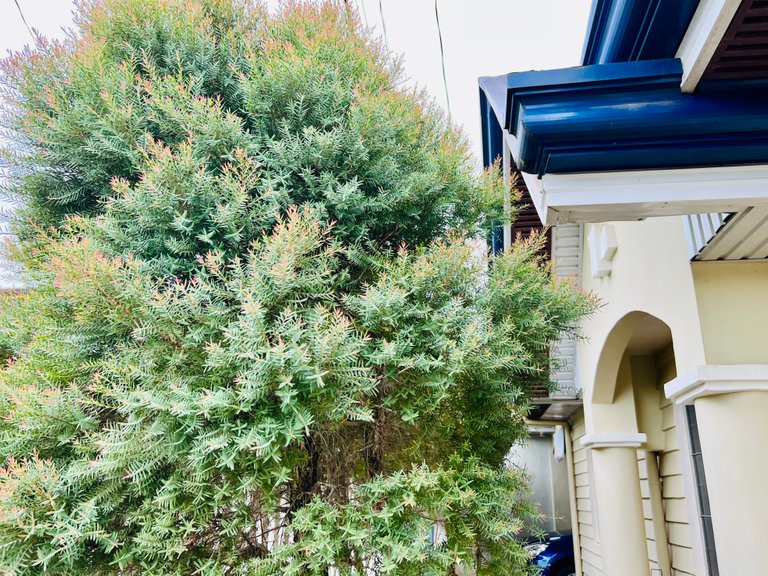 I always call this plant as eucalyptus although it is not its real name because whenever I remove its leaves, I often smell a menthol-like feeling.
And then I remember every morning, there was actually a sweet bird that keeps on seeing its reflection at my window with its sweet mellow tweets. Probably, it is the home of the bird and I am glad that it is also living in our place.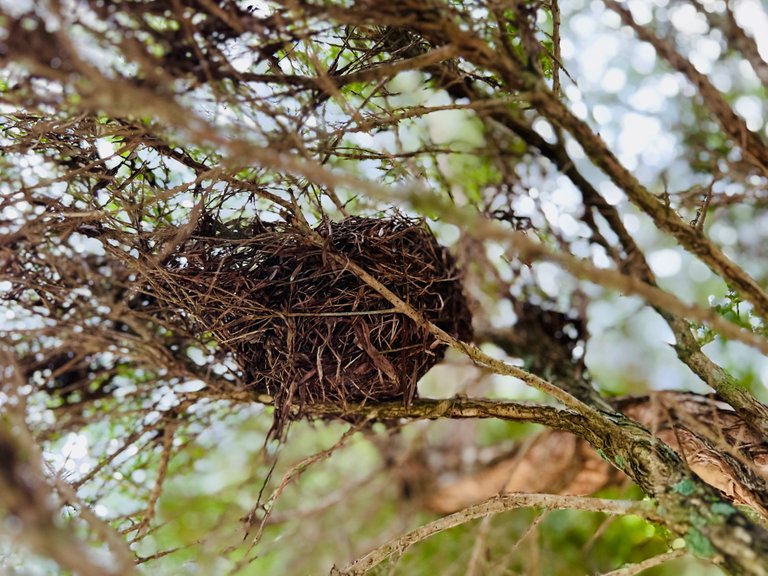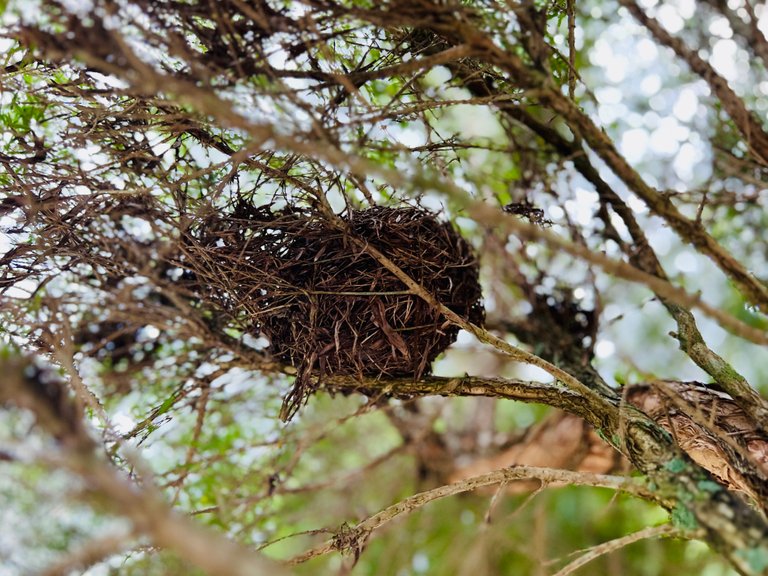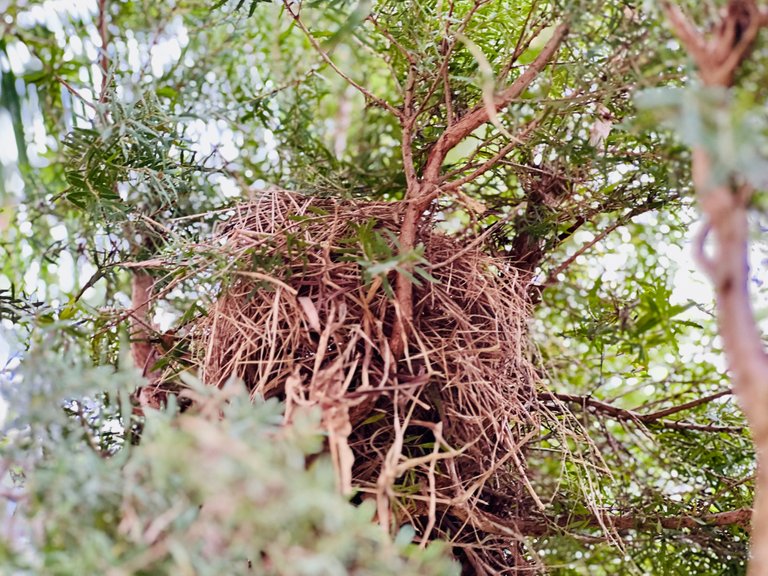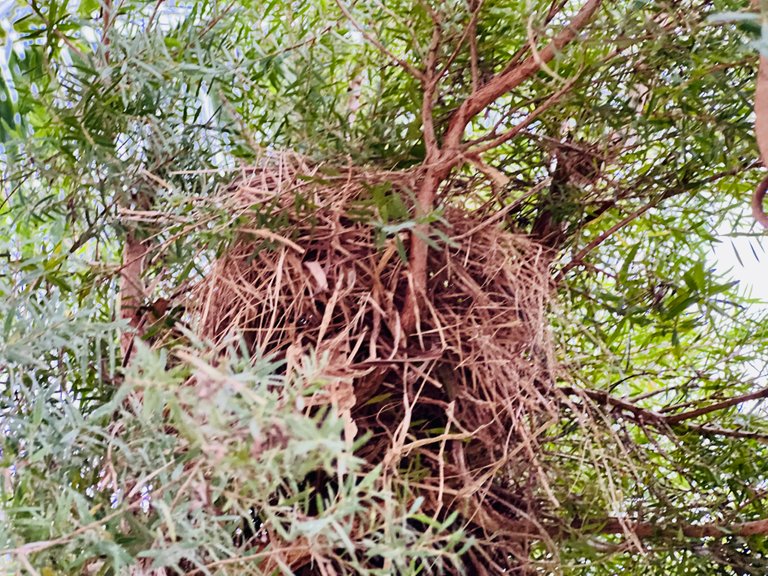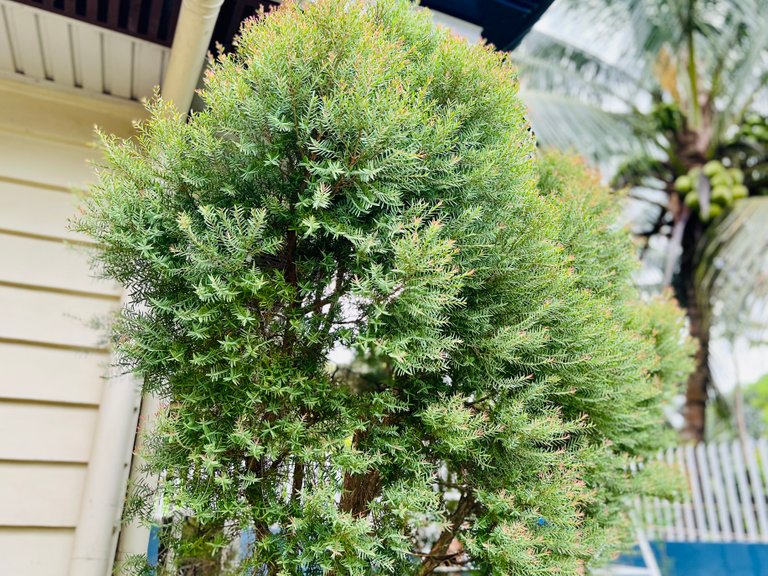 I looked on the other plants if there were also birds building their nests on them, and then I was even more happier after I have seen that it is not only one but there are a lot of nests, which are the home of the birds on our front yard.
The nests were being shaded by this shaggy plants. It has been six years since I had planted them, but I kept on trimming them because there is a live wire near our house, so for safety purposes, I made it on a regular to cut and trim its leaves and growing branches.
Below these plants are wonderfully bloomed lilies with a mixed variants of red, white, yellow, and pink. Whenever it blooms, I always picked one and put it in a flower vase for interior design, as well as adding freshness inside our home.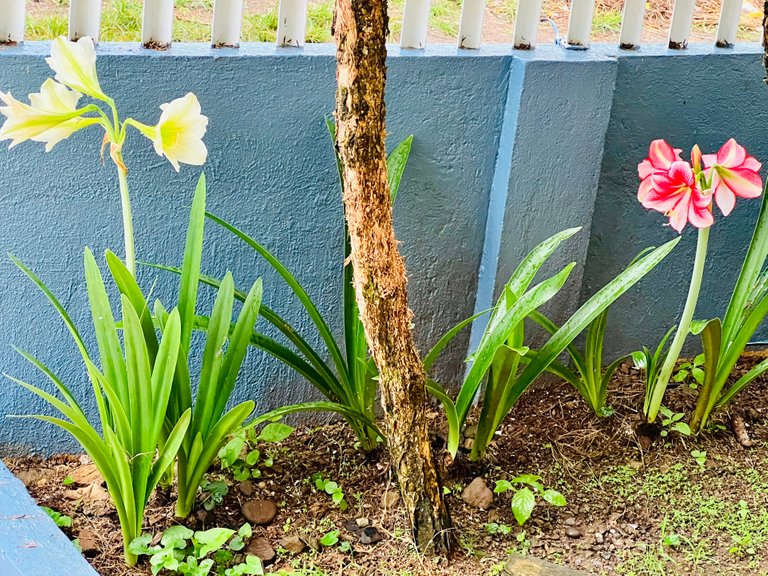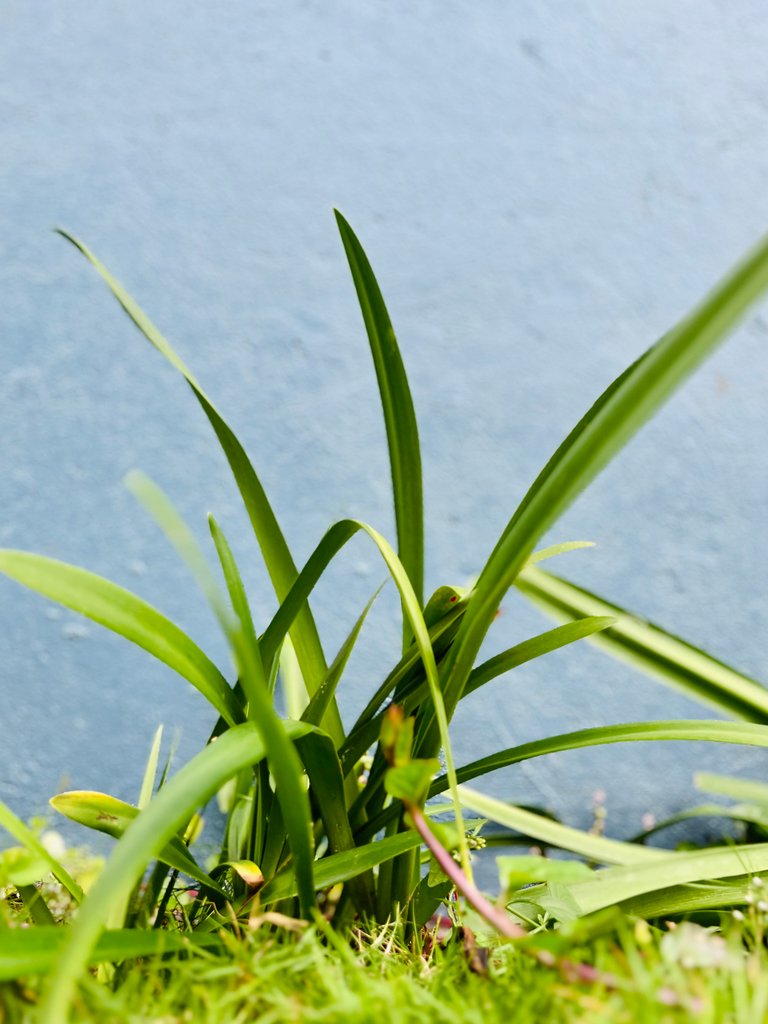 Unfortunately, the potted December flower planted beside the lilies were attacked by pests the other day, but I am doing my best to save these.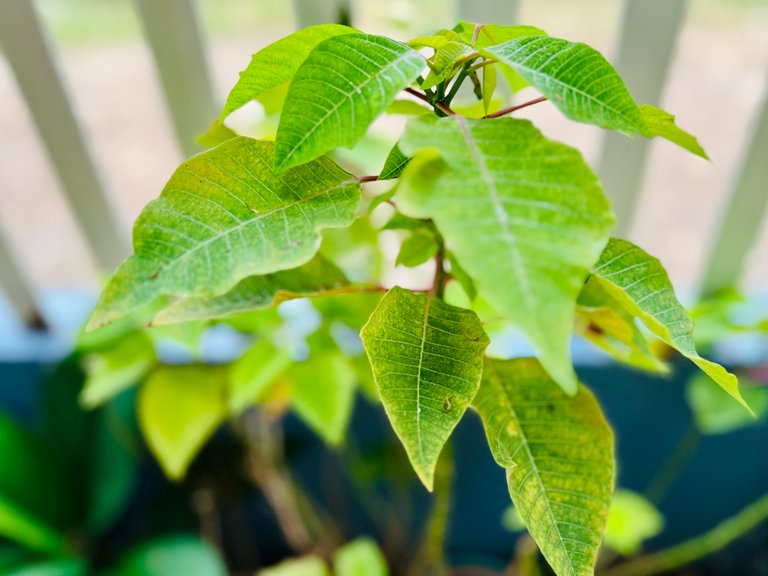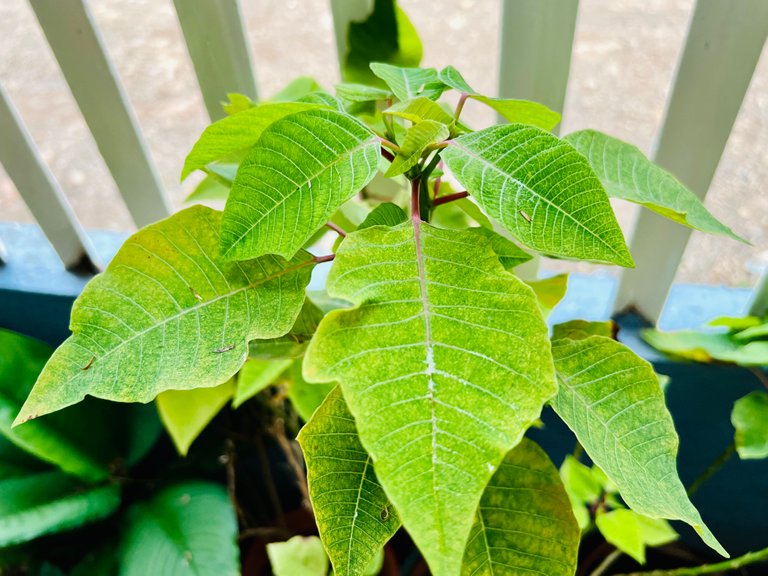 I just hope that sooner, their leaves would turn into red, maroon, and pink variants.
Another variant at my humble garden is the ZZ plant or the Zanzibar gem. It is actually my first love because of its very glossy leaves and attractive display although it does not produce flowers.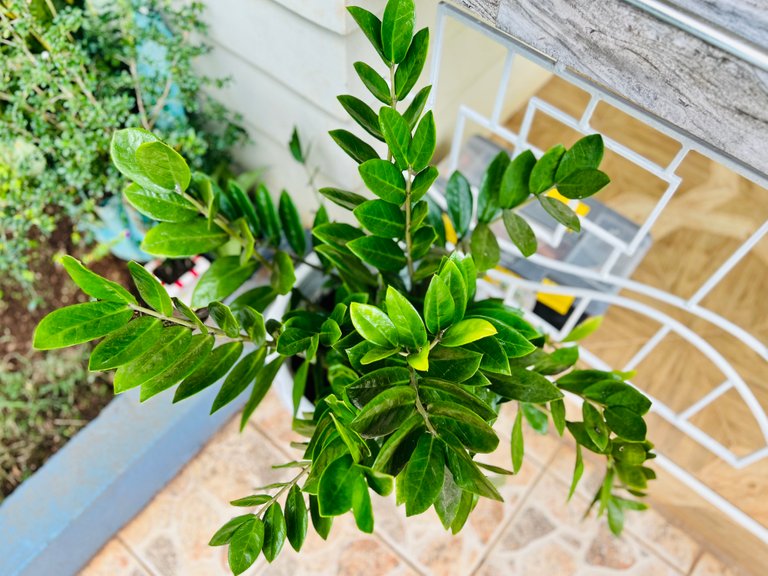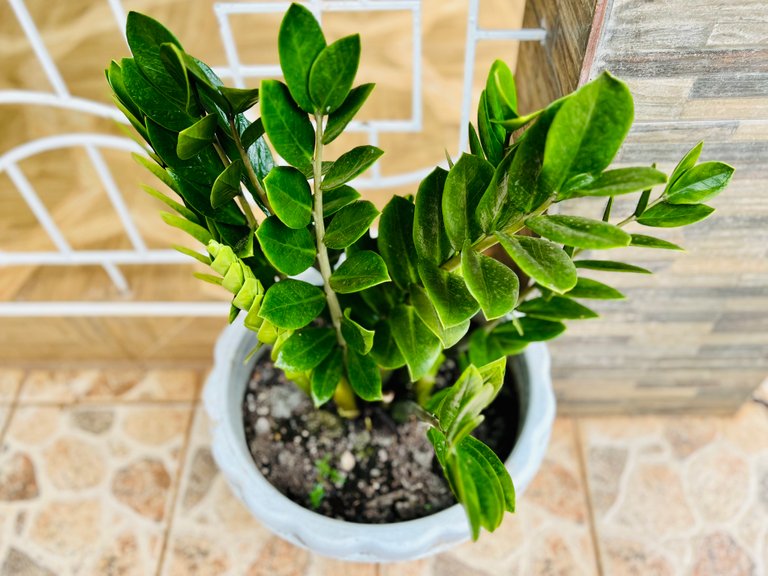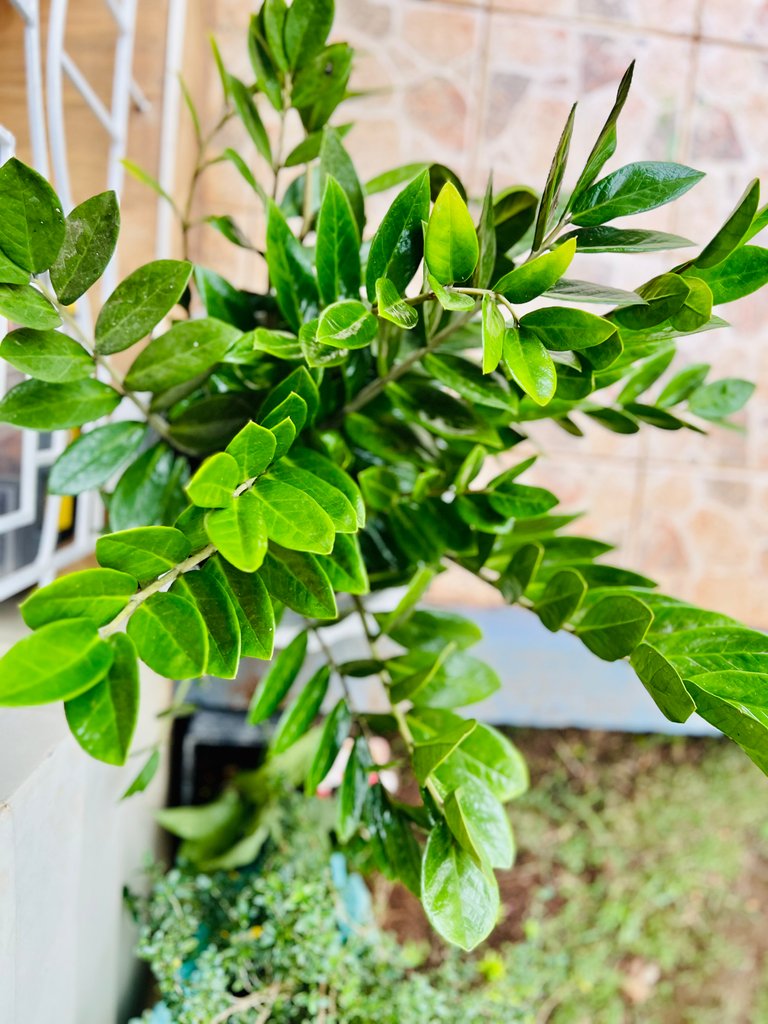 I usually put this in the living room because it could either be indoor or outdoor along with the Snake plants.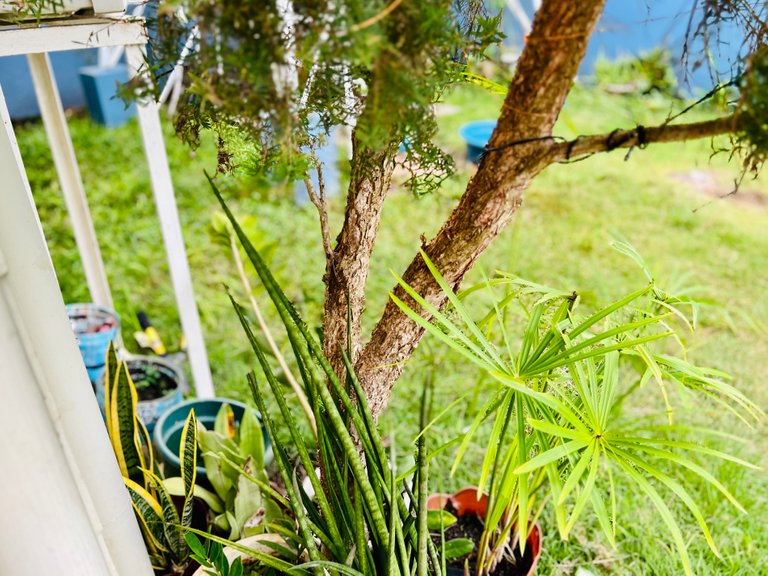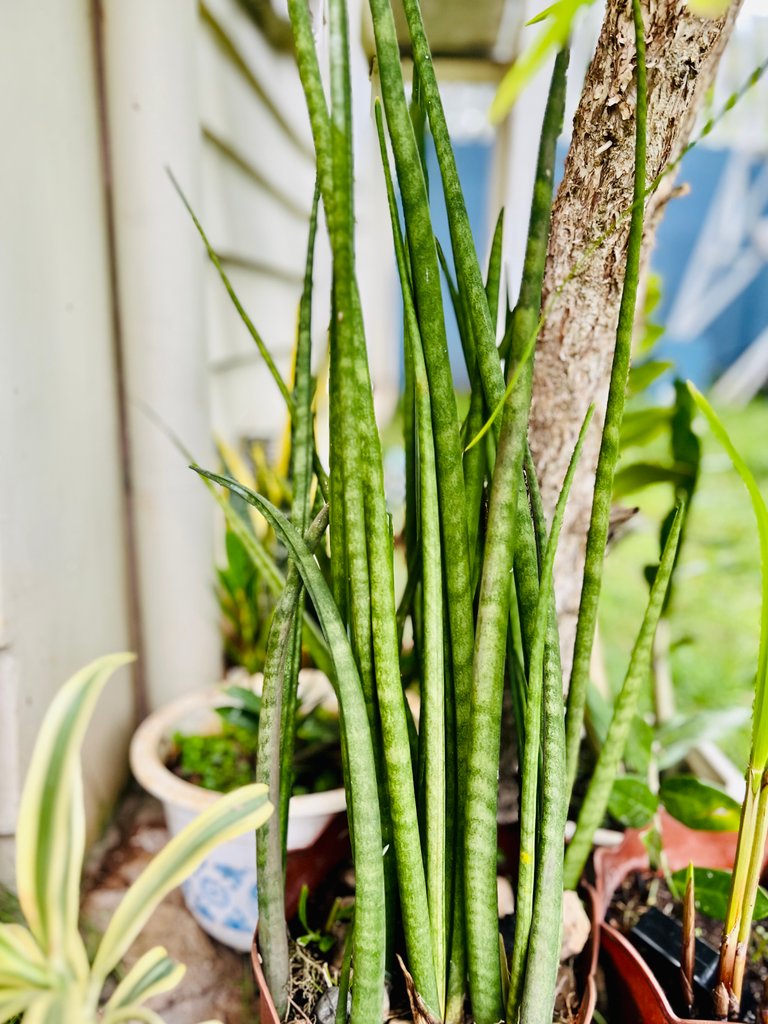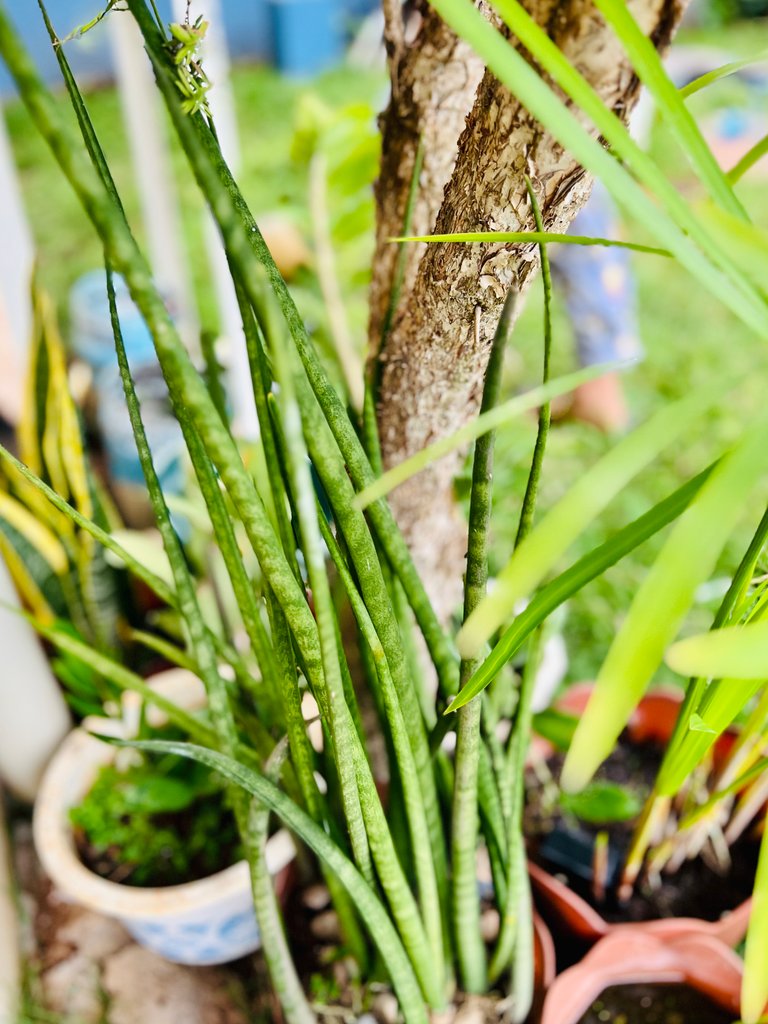 And here are the snake plants that I have planted under the shade of the shaggy plant on another corner together with the ornamental plant with striations of light yellow, white, and green.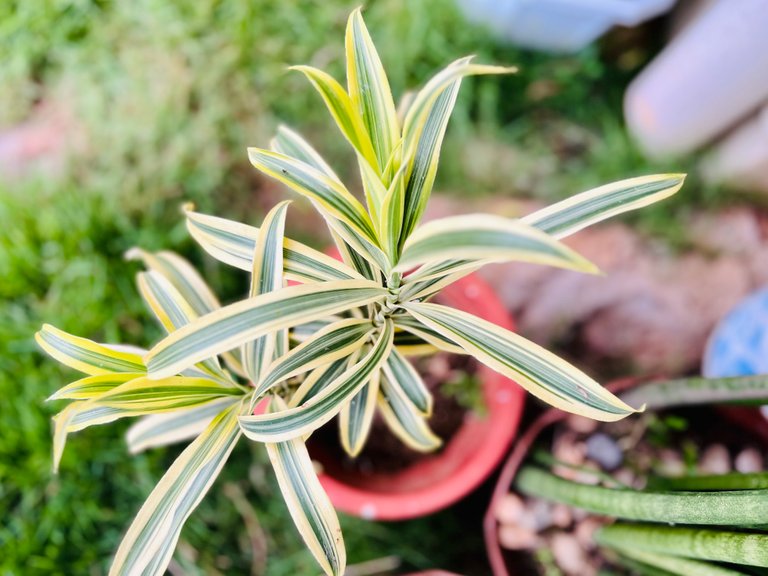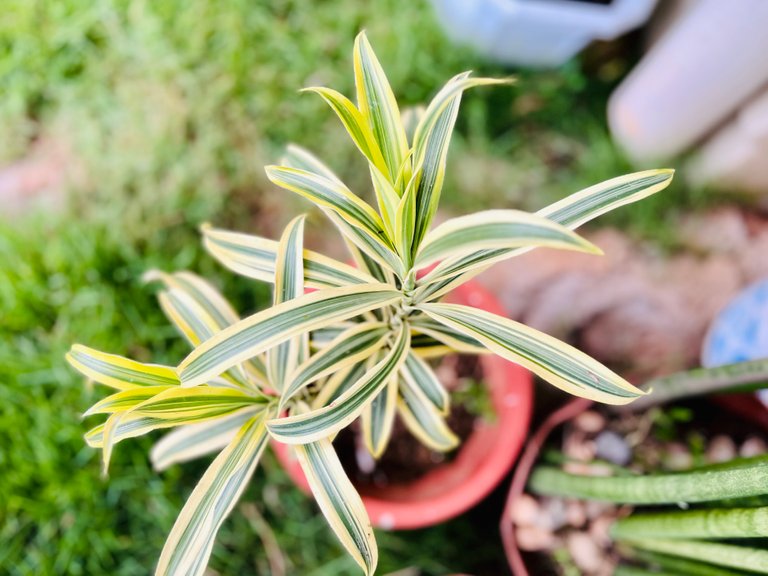 On the other side of our yard, I have planted some herbal plants and leafy vegetable, and lemon as well.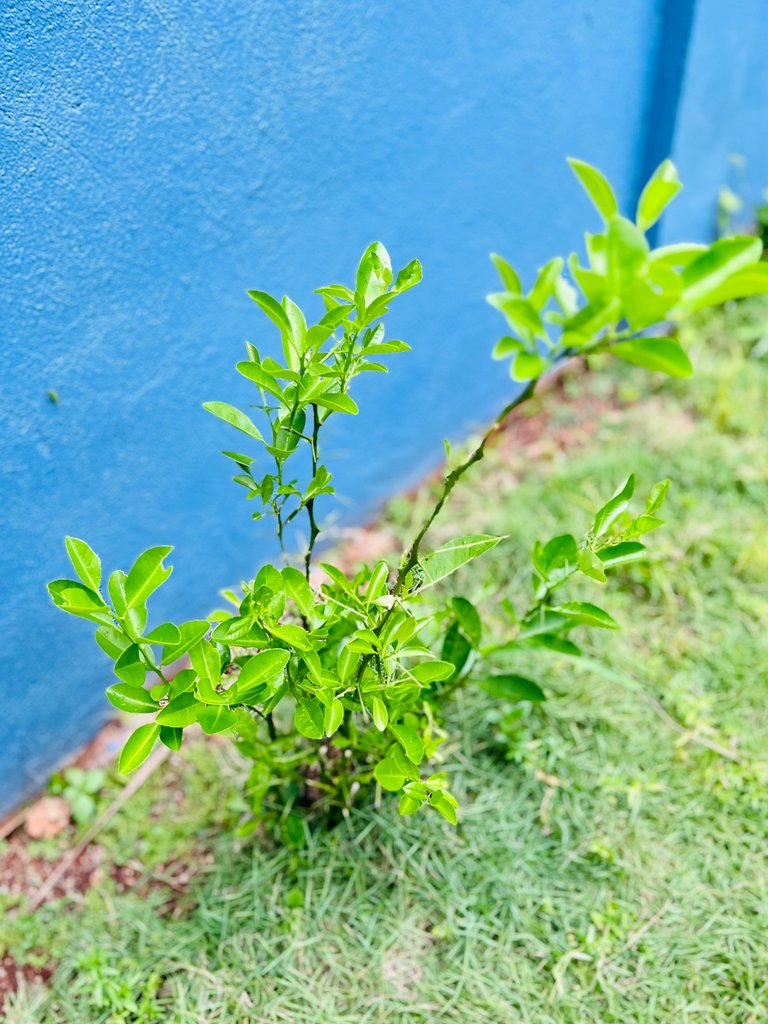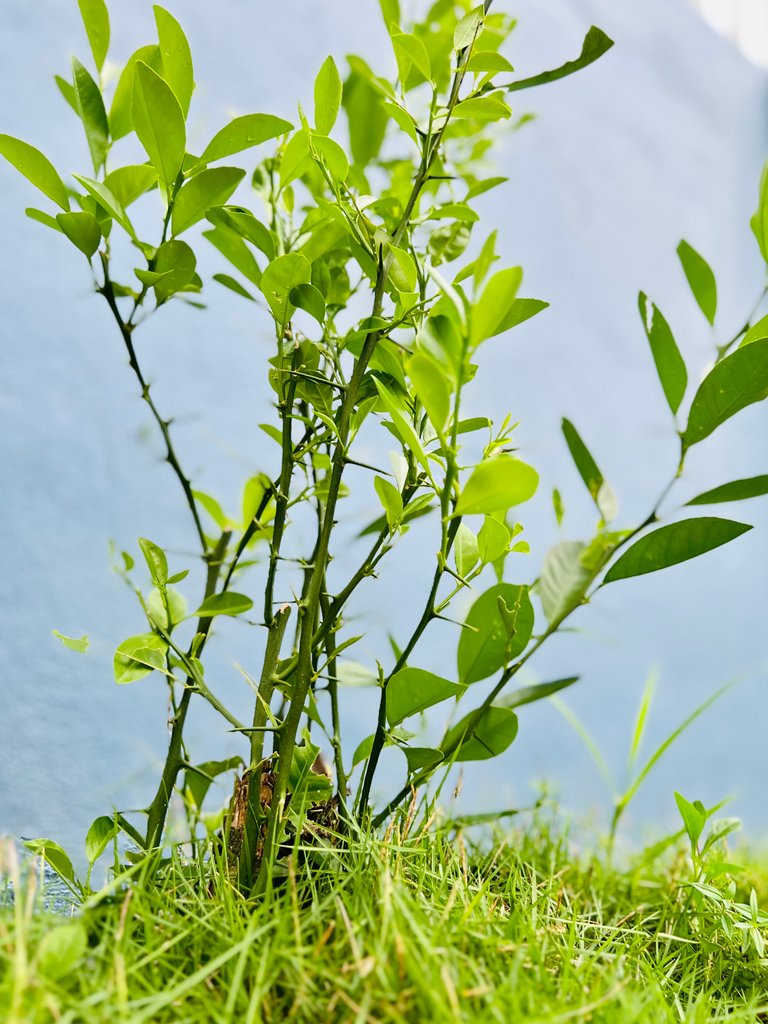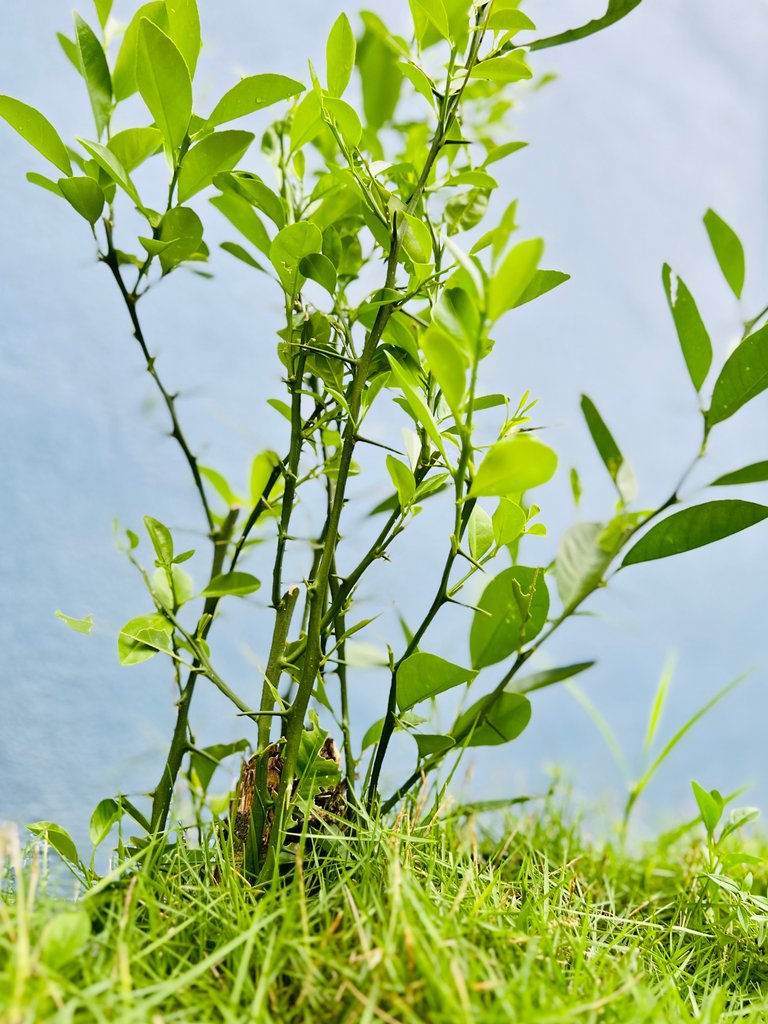 Aloe vera and Oregano (commonly known as Kalabo plant in my locality) are growing more.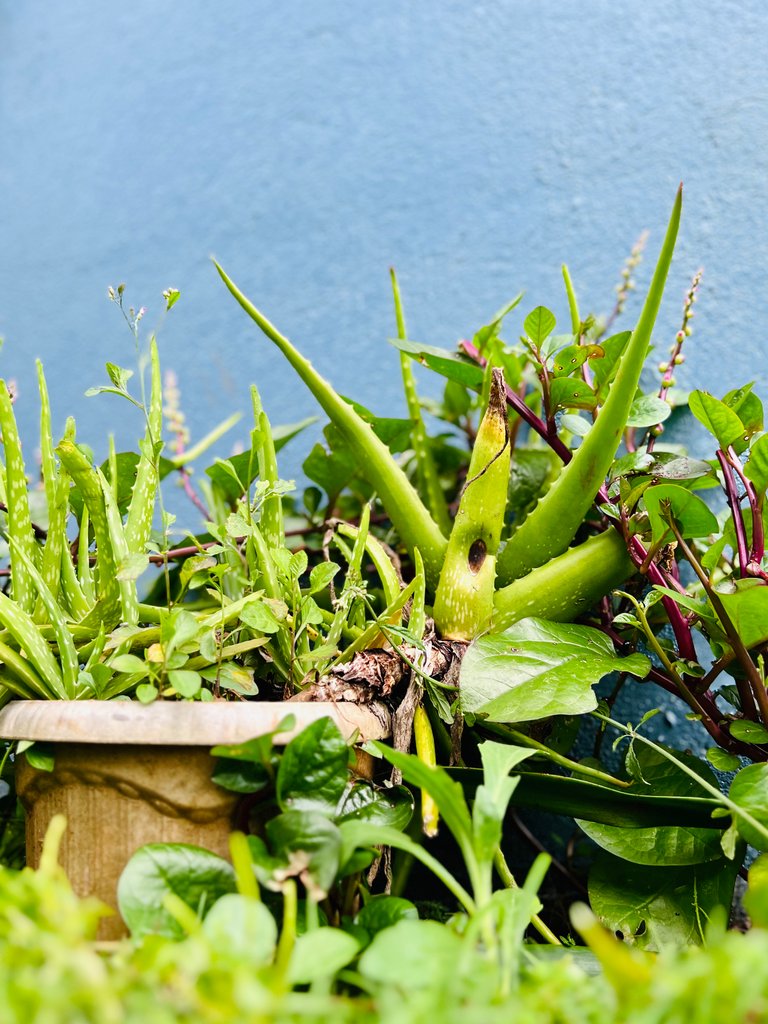 I remember when I was younger, my mother usually make a home-remedy medicine for cough because we cannot really afford to buy medicines at the drugstore, so we have another option of having medicinal plants to cure cough.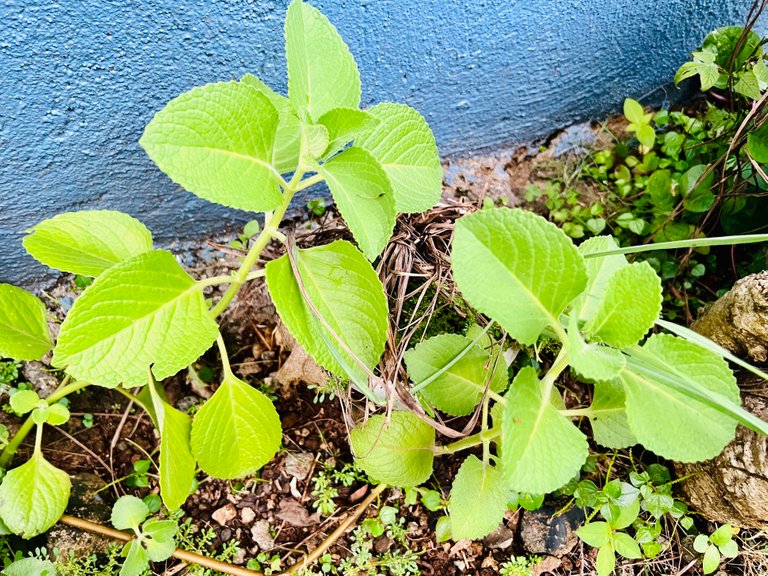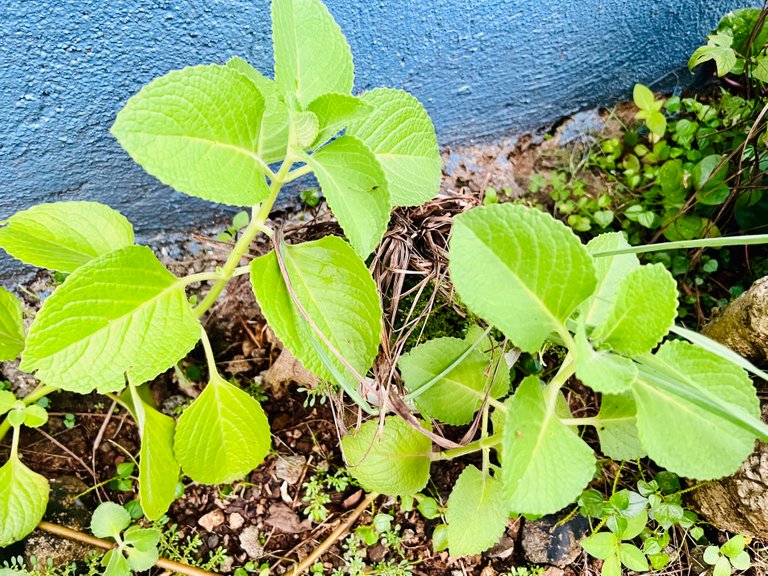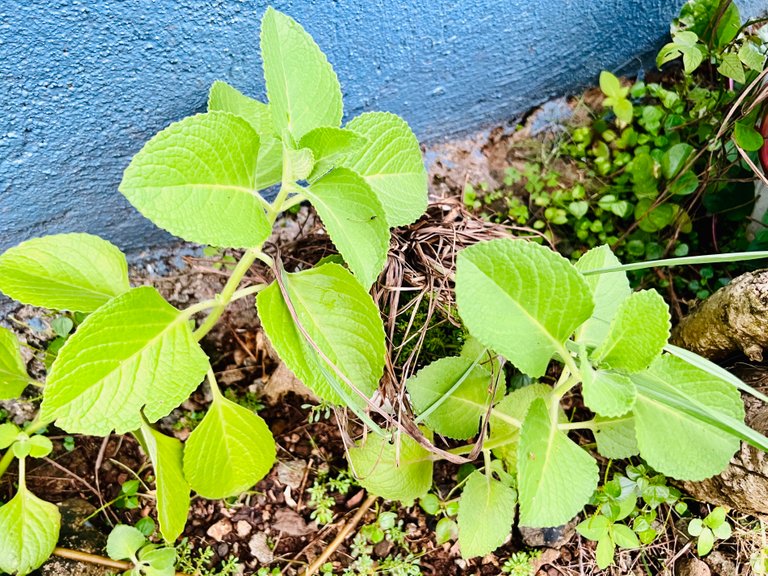 Oregano or Kalabo is a family of mint, so my mother is making a syrup of it along with other herbal plants.
The aloe vera grows beside a climbing vegetable known as the Alugbati or Malabar Spinach.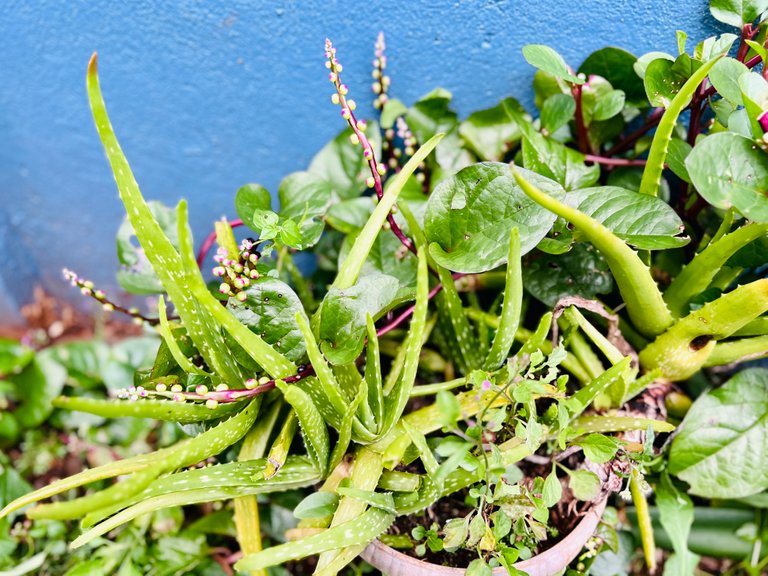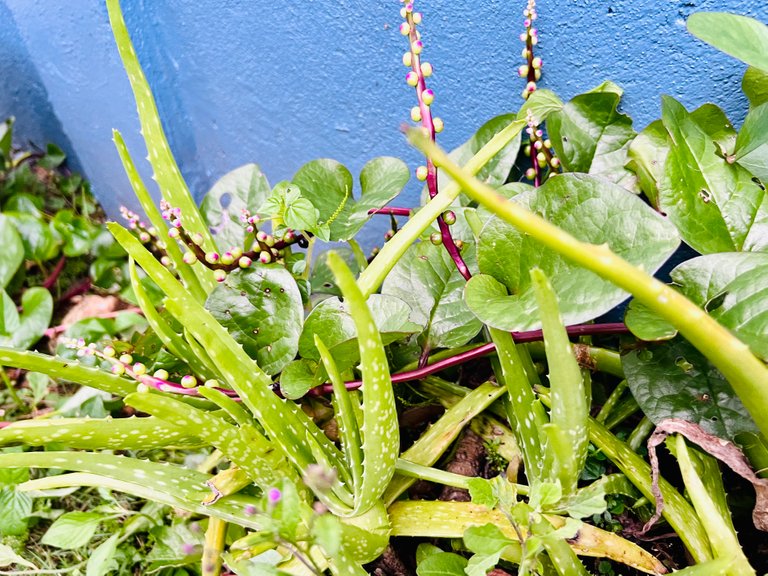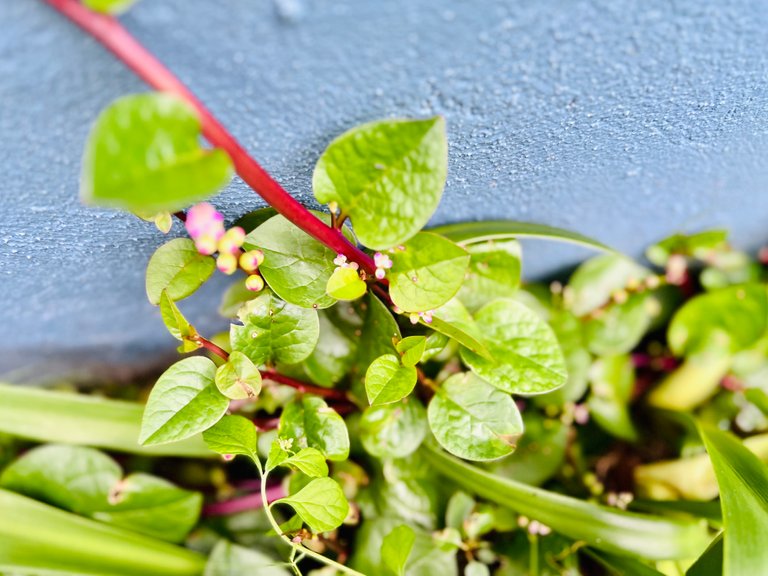 Malabar spinach is known for its slippery taste when used as an ingredient in soups, and it becomes more tastier when mixed with other vegetables.
It is not really difficult to grow these kind of leafy vegetables.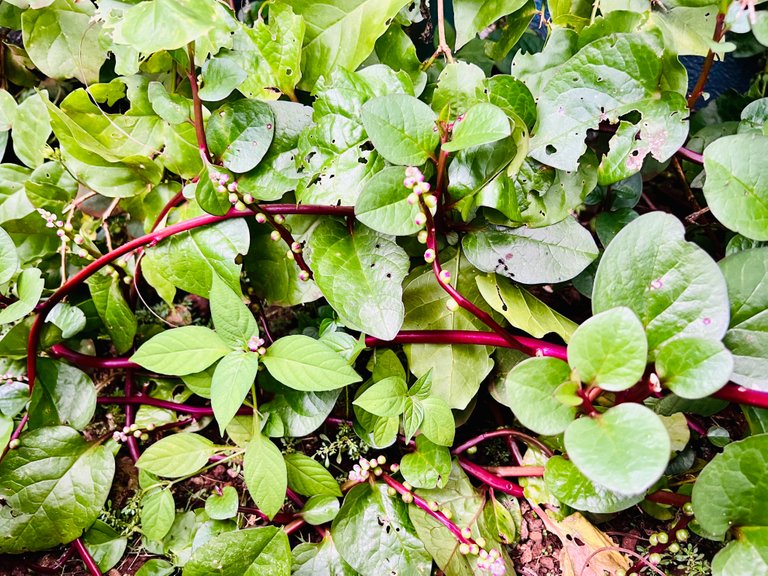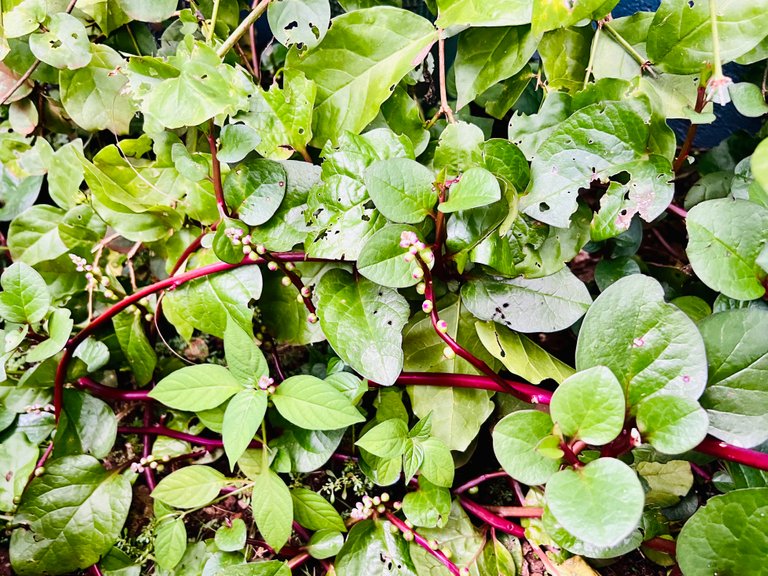 When I planted these, I just cut each and planted in stalks. And now, I am really so delighted that they are growing bigger and thicker.
Moreover, the Horseradish or known as Malunggay in the Philippines are standing taller despite the rain or shine. I usually use this every day in soups and it is indeed very nutritious for various health benefits.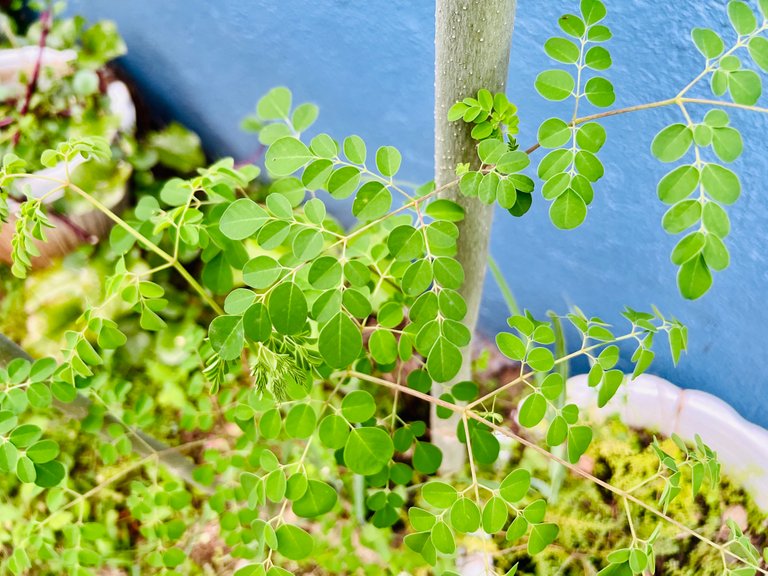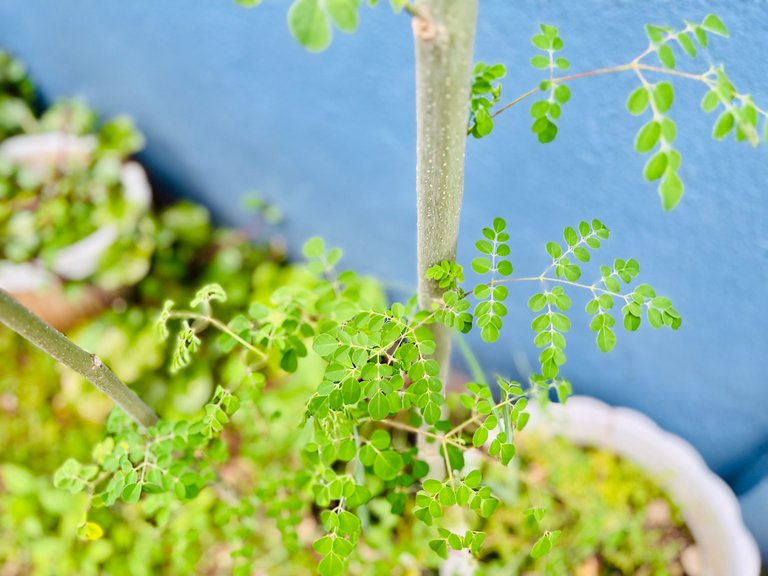 And here comes the Chayote or the vegetable pear which has grown as it climbs on the water tank foundation.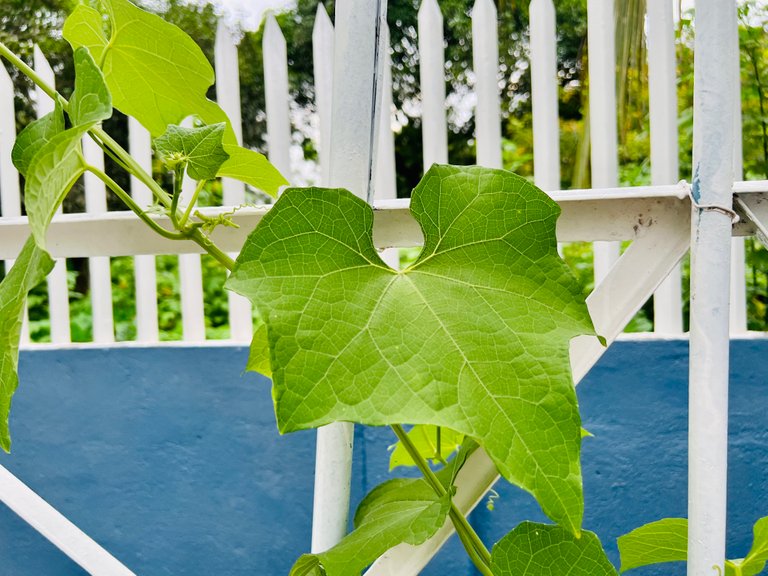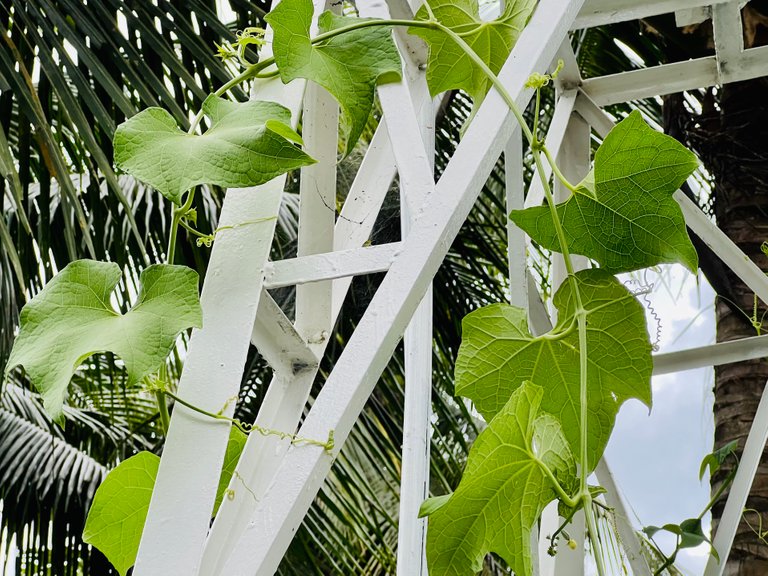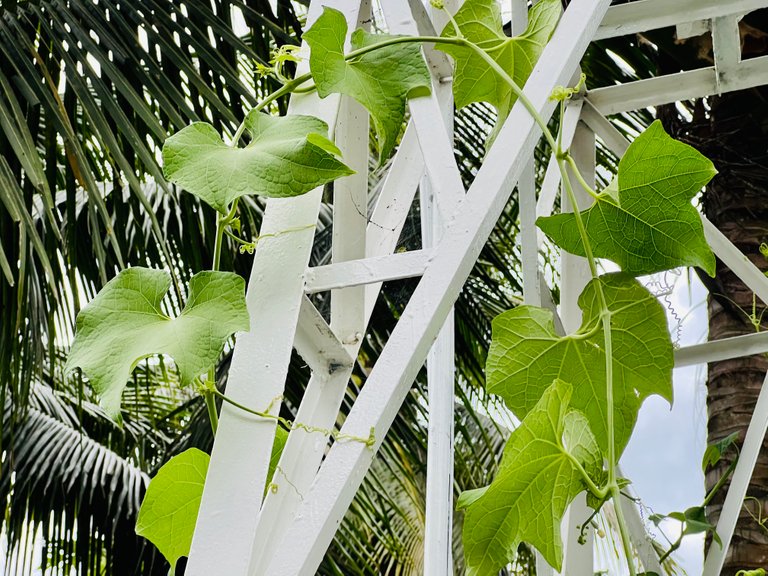 In fact, this is just a stocked vegetable in the refrigerator. After few weeks, I noticed that it has sprouted, so I never hesitated to place it in the soil beside the water tank. And now, it has finally grown.
Before, I had also planted onion chives and lemon grass but since we were using it daily, we had totally consumed them so I need to plant again.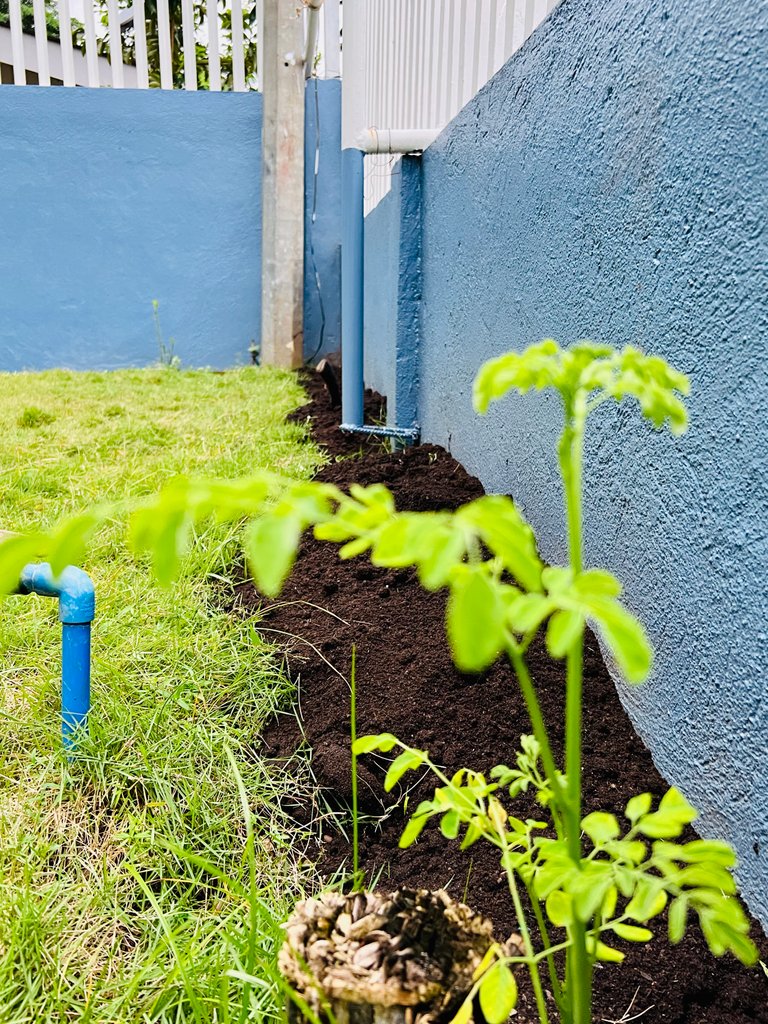 Today, I had bought four sacks of fertile soil from my student, and placed it on the sides of the gate because I am planning to plant and grow eggplant, ladies' finger, and bitter gourd.
Perhaps there is no limit to grow and plant in an area when there is interest and motivation for home gardening despite in a limited space.
---
Disclaimer: All texts and pictures are my own, unless otherwise stated.
---
---