The sculpture in school and I go to study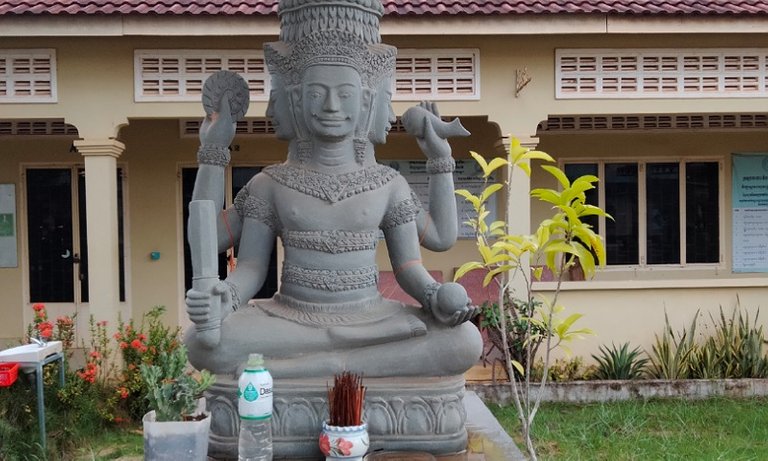 Hello everybody, today in the morning I go to school for learning and now I'm really happy for opening school. I think you maybe happy for staying in home and outside home. I always come school in Monday to Friday and I never forget to wear mask come here. This is a sculpture in my school and it is four faces. It's very nice and when I go to classroom. They make it by stone for building it and sometimes they make it by trees. Both of sculpture are very nice for we like them and take it to put somewhere if you want.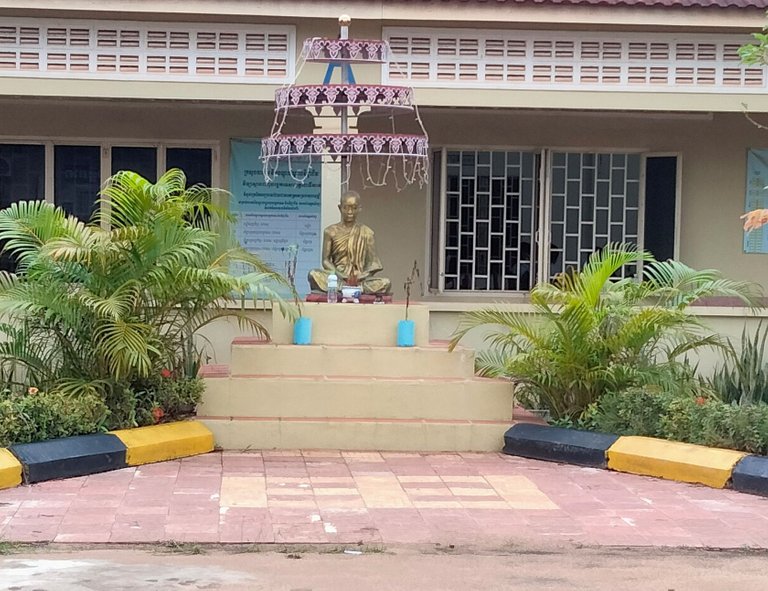 This is a picture of samdech sangkhareach choun nath. He is the organizer of khmer litterature and has created a dictionary for the Cambodian people. We take him to put in the school for remembering about proud for make dictionary and he can listen sounds animals. He is monk and he is leader of Buddhism in cambodia. He completes work very hard for his life to prepare social.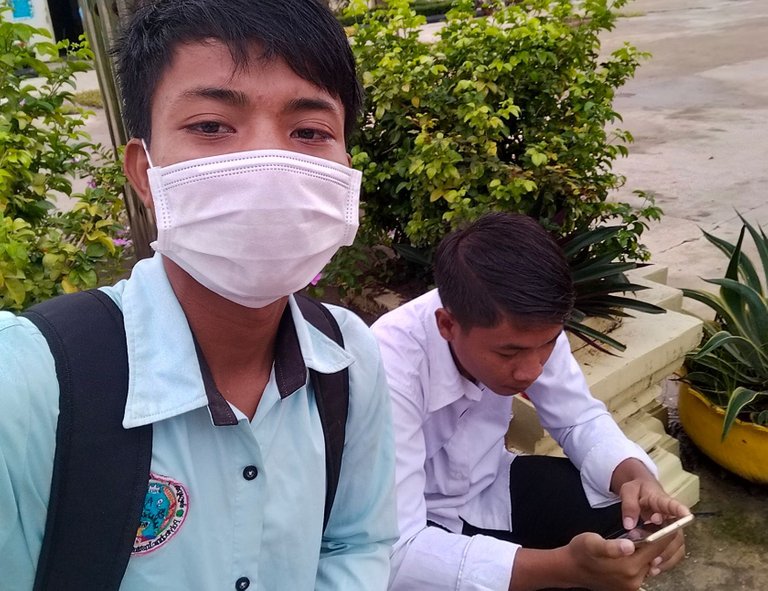 I took photograph with my friend. I'm happy in the morning and we like learning by watch phone. He is friendly person and I sometimes say hello when I met him. He doesn't wear mask because he wants to make feel fresh with air near the trees. My face is not white and now I'm sick. In the morning I always eat breakfast before learn all subjects. My weight is fifty kilograms and my friend is sixty kilograms. I think I'm very thin. Now all schools are opening to learn for state schools and private schools. We can travel to around province because we inject vaccine all people. You are feel boring about activities every day and We can see the nature around home. We do housework for we have not completed many months. We can read books and I like
---
---