The road in my village, countryside it is building in village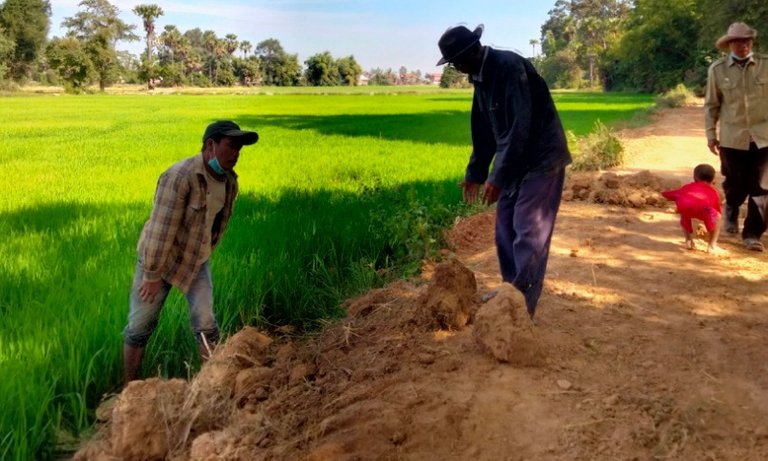 Hello everybody, today I want to show you about my village with authorities for building road for transport god and we make it good for riding motorbike, bicycle and walking in this road. This is activities authorities for lifting ground to put on the road. They are very happy for making road and this road is in the village and it is difficult for traveling in the rainy season. This village called name chreng and people lives here like farming and in the free time they go to city for working support family in the countryside. My village now it is deviloping road and something.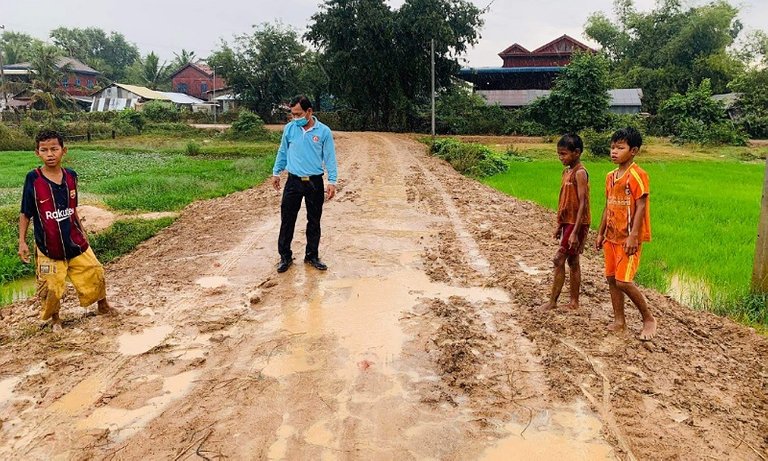 This picture is lovely and children lives here like running this road. Sky is raining here and they play very happy. I miss in the children, I like playing with friends and go to forest to see buffalo. These children in the village like me because I sometimes give candy for eating them. I sometimes go to there every Saturday and Sunday for working society there. This village it is very big and there are lots children. Their parents go to work abroad and in the country.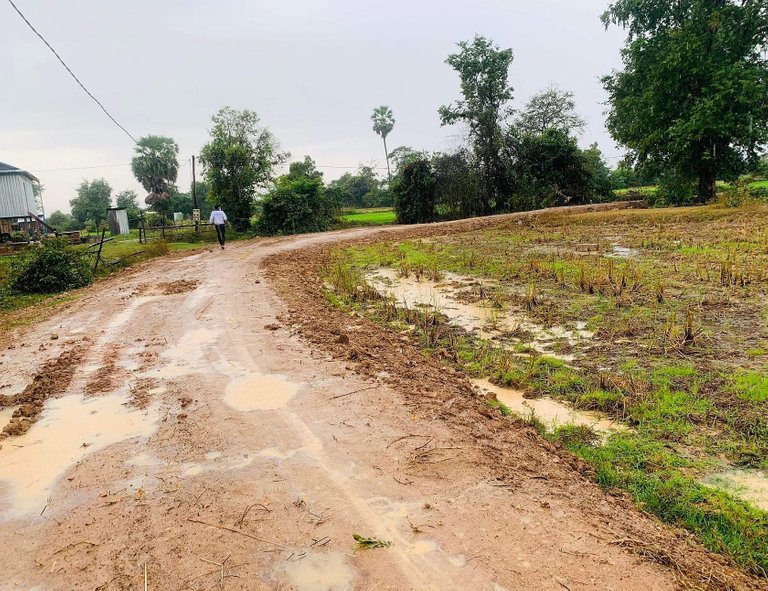 This is road in the rice field in countryside. It's raining heavy here and landscape is very fresh. I feel happy than city because there isn't vehicle for transporting and there are lots trees. This road we can ride motorbike, bicycle and small car. It is not big and it is far 1035 meters.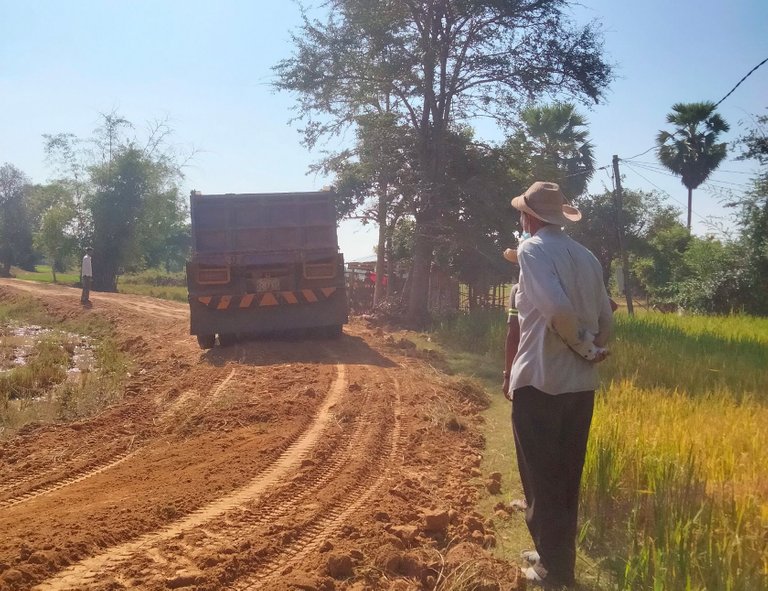 This is activities of authority. He is seeing for transporting grounds. He tells the driver and give the peper him. I spent time two days with him and this road is already.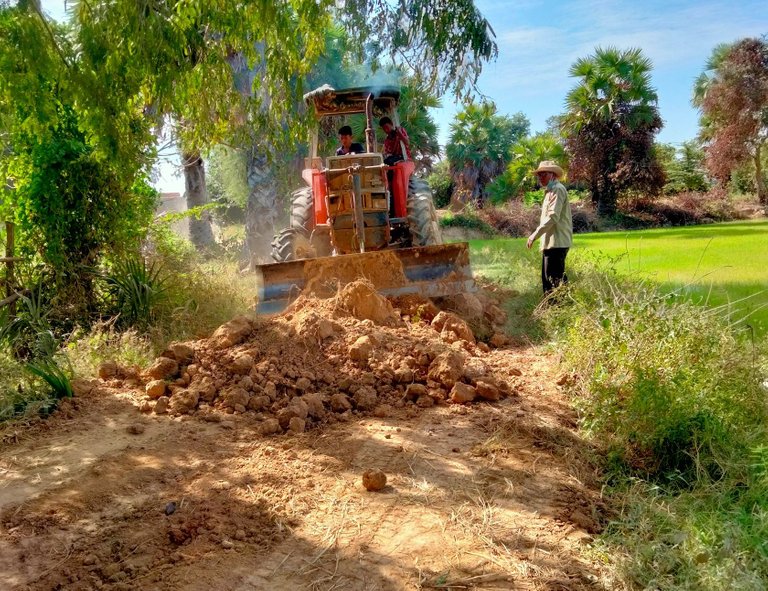 We use 🚜 tractor push the ground and the child is riding with driver. I tell them and you don't ride it because you are carefully fall. One car is ten tons with the ground. It's price 25000riel khmer.
Thank you for reading. Escape the covid-19. Happy a good trip. I wish you success in life and have money for paying everyday.
---
---