Basic Cooking Skills: Boiled Chicken
Hello beefriends! This is the second installment of a series of basic cooking skills/recipes for people who don't really know how to cook and want to learn some basics. The first post was how to make sticky rice on the stovetop, and today's post is about cooking chicken for use in other recipes, like tacos, enchiladas, chicken pot pies, etc. I like to prep various ingredients (the rice was one too) in advance so that during the week I have all the parts made and can throw together a burrito or whatever I want for a meal and just heat it up in the toaster oven or microwave.
It's very simple to cook the chicken this way. Sometimes people use canned chicken in their meals (I do too), but that often will come with a lot of salt, or sometimes with food starches, that you might want to avoid. So here's how you do it with just raw chicken!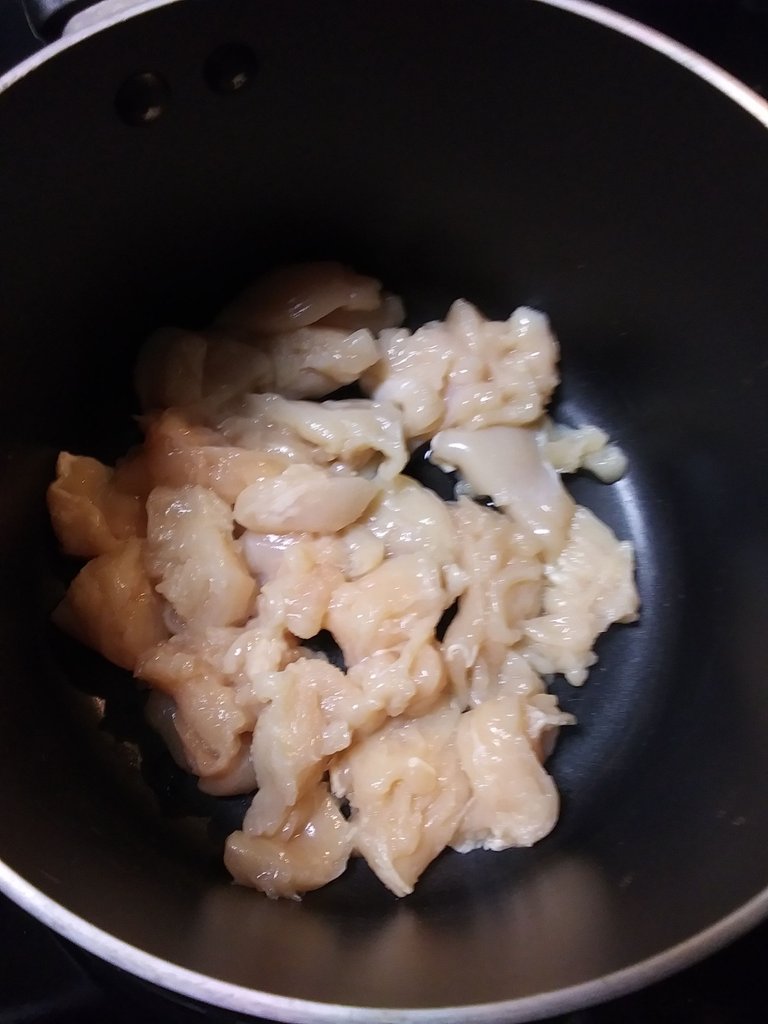 Cut up your chicken into small chunks and put it into a medium size pot. Be careful to clean up your counter/cutting board/knife after handling raw chicken, as it can carry lots of germs! Never, ever, ever cut raw chicken with a knife/on a cutting board and then do the vegetables for your meal after. You don't want to cross contaminate! If I'm cutting veggies too, I will do those first and then do the chicken last.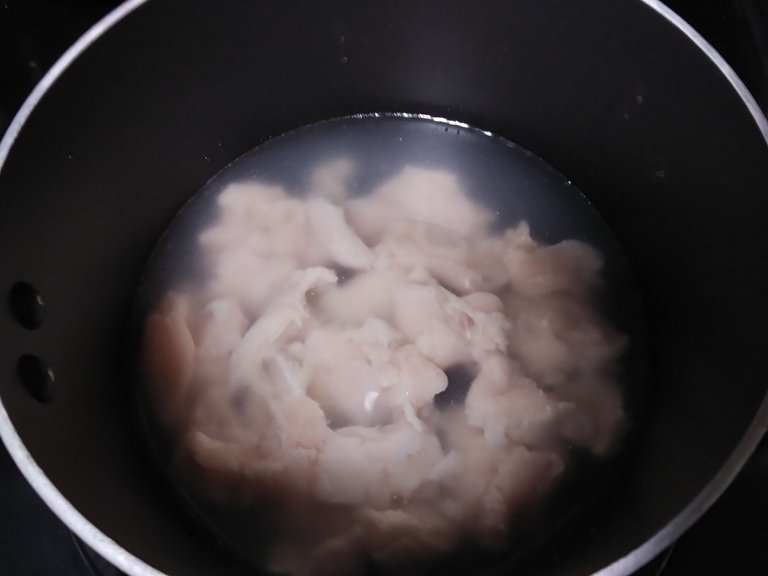 Cover the chicken with water in your pot, and then bring it to a boil. Boil it for 15-20 minutes (you can turn the heat down a bit so it's not on high-high, but you want it to be high enough to properly boil and not simmer) with no lid. Stir it periodically to prevent it from sticking to the pot.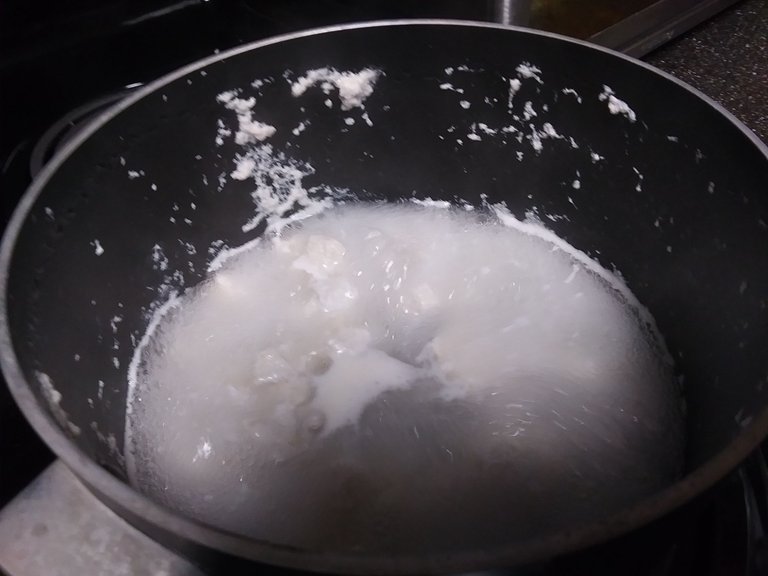 Action shot of the rolling bubbles of a boil, lol
Turn off the heat and strain out the water. That's it! You're done! You can then add it to your burritos, pot pie, BBQ sandwich, etc. - or put it in a tupperware in the refrigerator for use later.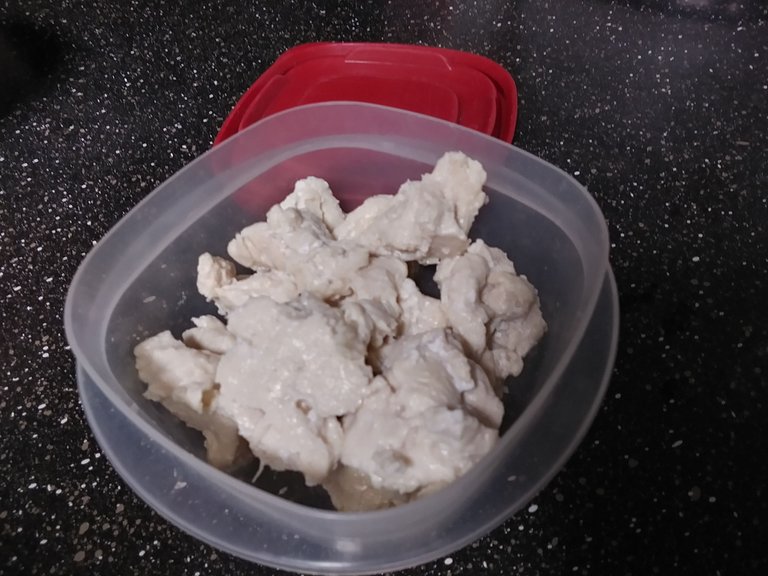 I did eat a burrito today and shared some with Yuan too, and I have some for later
If you break up your meal prep into smaller bits like this, it makes eating healthy meals from scratch a lot easier, I think.
I hope this was helpful to those learning to cook! :)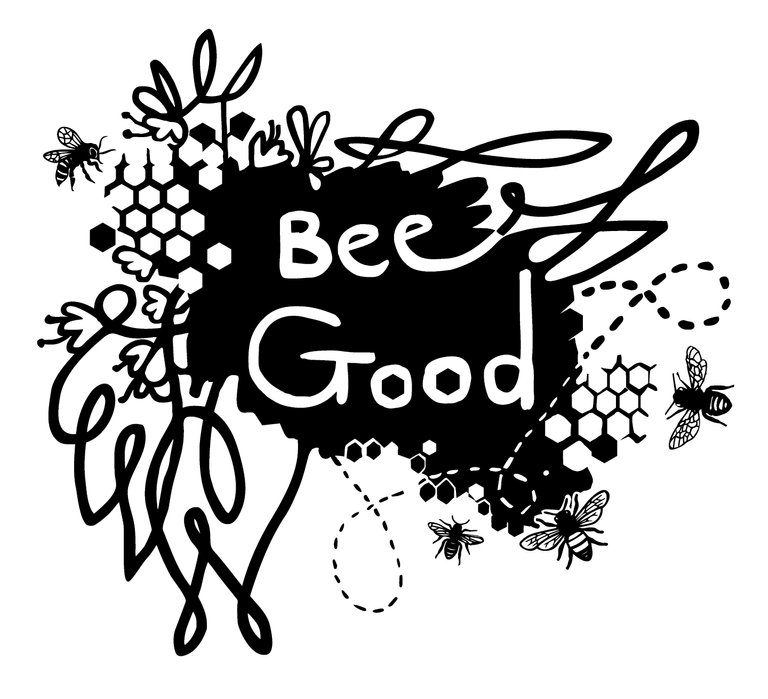 Amazing art made for me that I got from a trade on Simbi! Simbi is a bartering website that I love. If you'd like to try it out, please use my referral link: https://simbi.com/wren-paasch/welcome
¡Arte increíble hecho para mí que obtuve de un intercambio en Simbi! Simbi es un sitio web de trueque que me encanta. Si desea probarlo, utilice mi enlace de referencia: https://simbi.com/wren-paasch/welcome
---
---