MEMORY HOLIDAY 😊
Hi everyone, how was your week. It's been a while since I've come back to write a new post because I've been so busy with school.
You know, September 2 is a big holiday in Vietnam, this is the national day of our country. On this day everyone will have a holiday and usually we will choose to go out for this holiday.
Me and my family too, on this holiday I went to the mountain of fortune with my younger sister, my older sister and her husband. We had an interesting trip in the famous tourist destination of Da Nang - the city where I live. Than Tai mountain tourist area is located a bit far from the city center about 30km, if this is your first time coming, I suggest you book a taxi to avoid getting lost. The location is in Phu Tuc village, Hoa Phu commune, Hoa Vang district. Opening hours are from 8:30 a.m. to 5:30 p.m. every day, you can pre-book your tickets online to avoid long queues for tickets, it's also convenient for your transportation. The day before I left, I traveled by motorbike so I could enjoy the scenery by the roadside.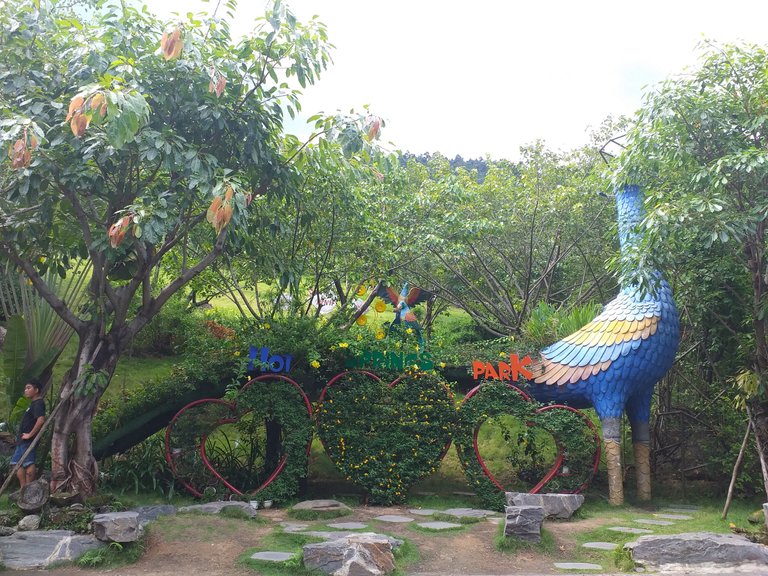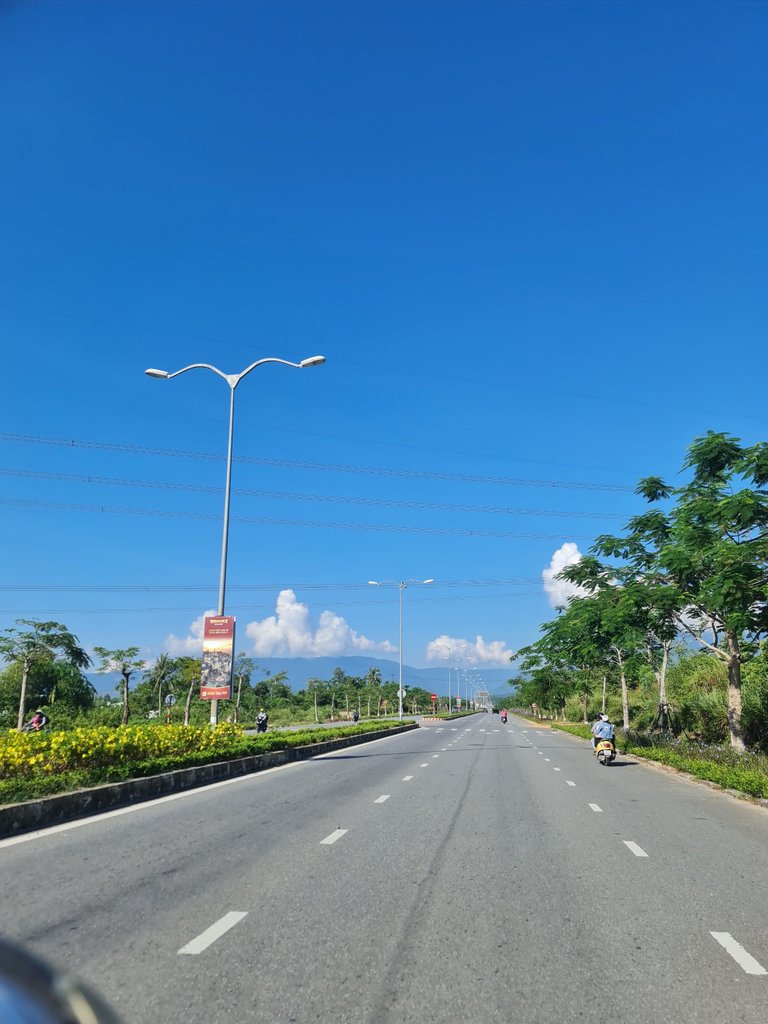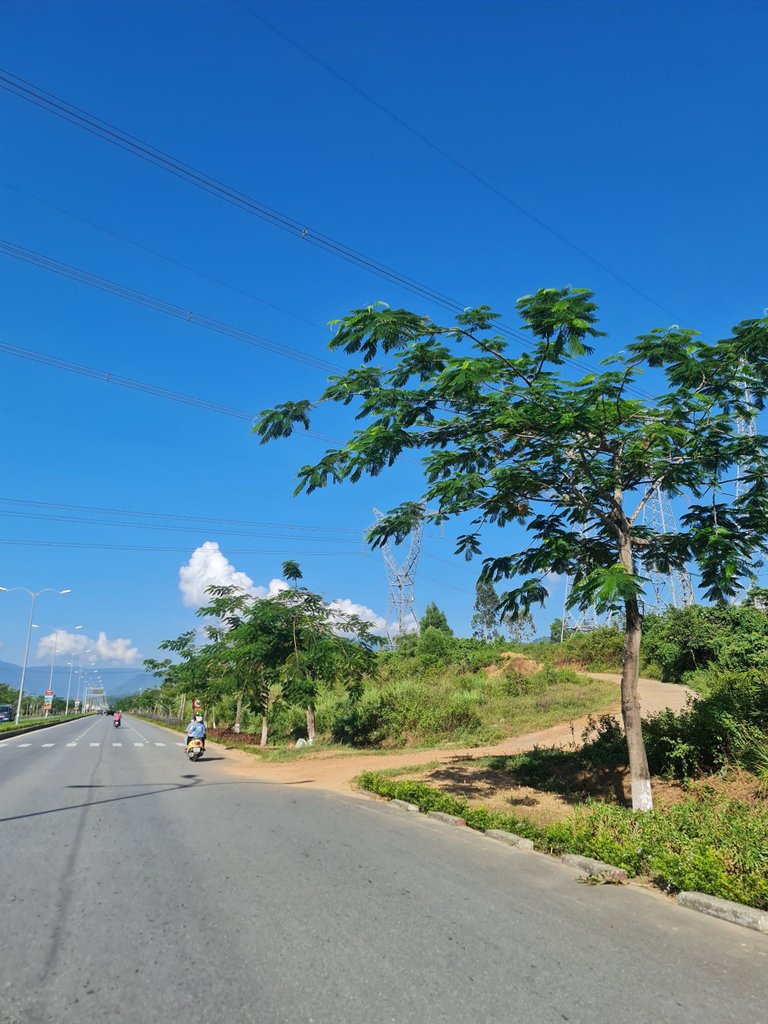 You can select the best ticket price for you from a variety of ticket kinds and services. Even the lunch buffet is included in one of the tickets, and if you don't like it you can cook it yourself at home and take it home.
You will receive a bracelet with a cabinet key when you enter the gate to store your personal belongings. Take care not to lose this bracelet since it is very important.
After we have stored our things, we begin the journey to discover the mountain of fortune. My family chose to bathe and play in the lakes first. The first is the water park with many different colored pipes, because it's playing in the water, so it's a pity that I can't take close-up photos for you to see.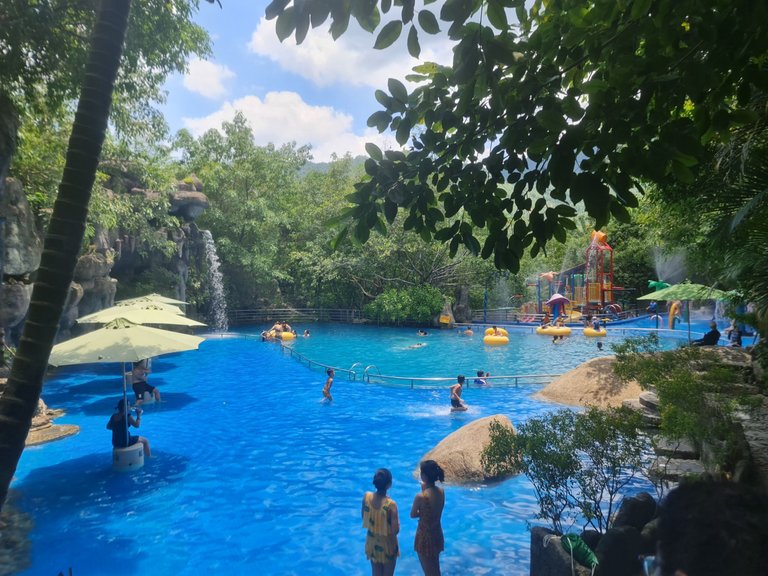 After playing here, we moved to eat "Longevity" eggs, the eggs here are boiled with a natural hot spring source, the yolk and white are still not fully cooked, when eaten, they are very fatty and fleshy. This is also a dish I think you should try if you come to travel.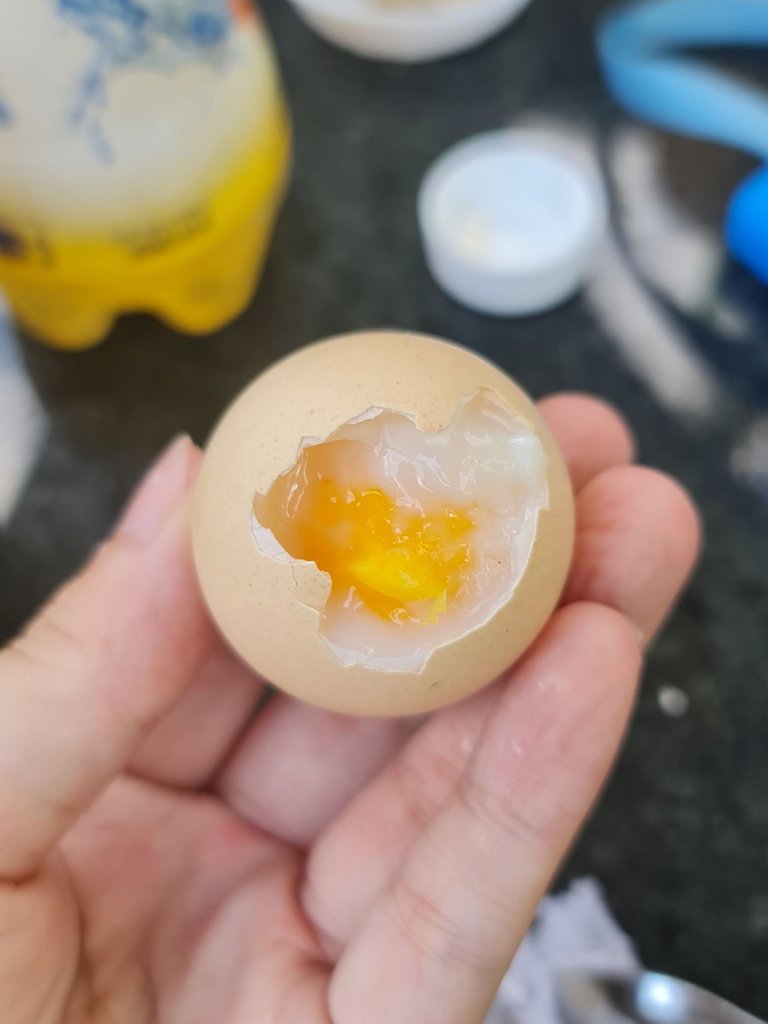 Do you see the giant eggs decorated here, above there are flags of countries around the world, have you found your country's flag yet? In addition, there are also eggs printed with Vietnamese provinces and cities. Here, there are seats also decorated in the style of eggs that look very nice. In addition to eggs, here also serve soft drinks and ice cream, you can order more, in my opinion, the price is not expensive.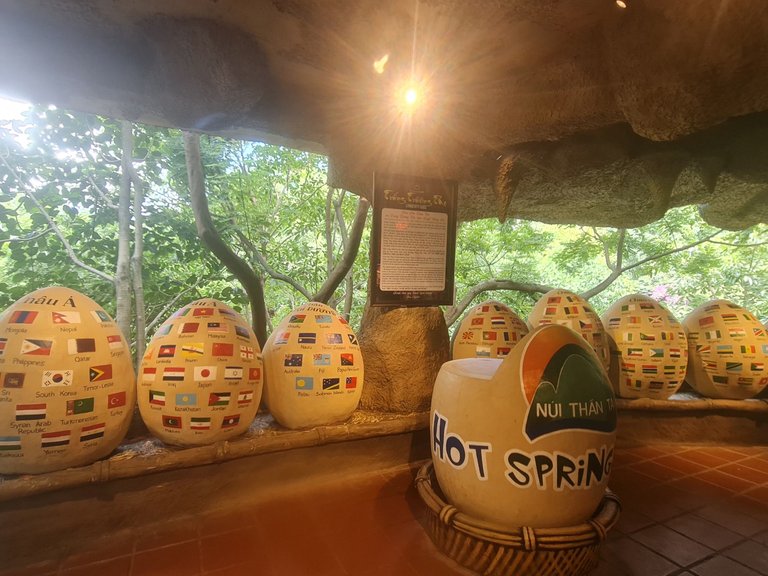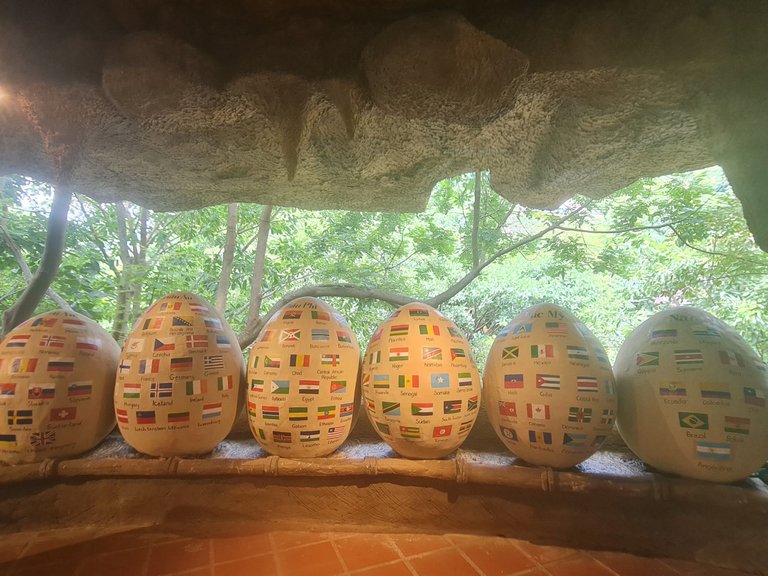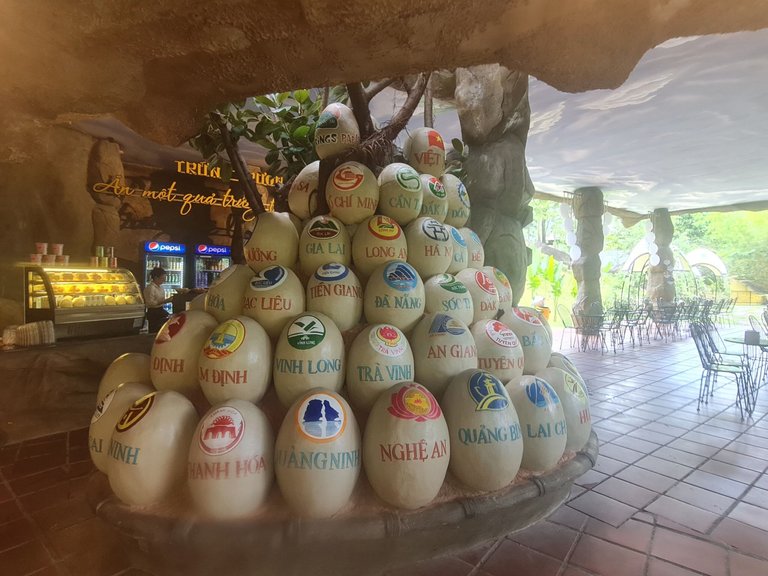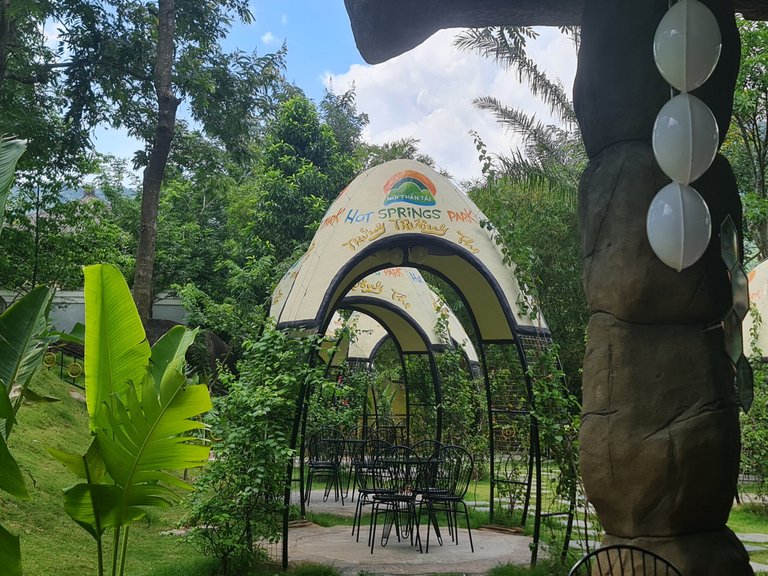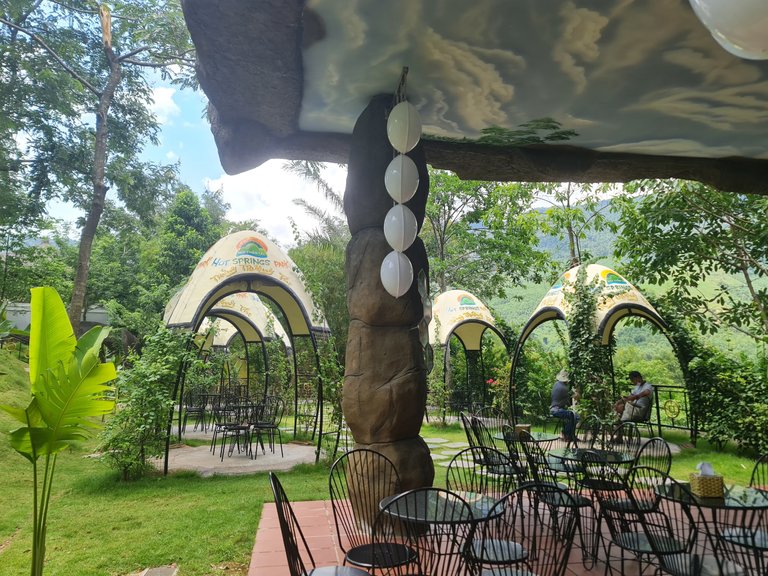 After eating eggs, we went to a hot spring to have a foot bath. It is very beneficial for the body to soak feet in hot water. A staircase connects the two areas that make up this structure. A beautiful curtain that resembles a 3D animation and numerous trees are also used to decorate the ceiling.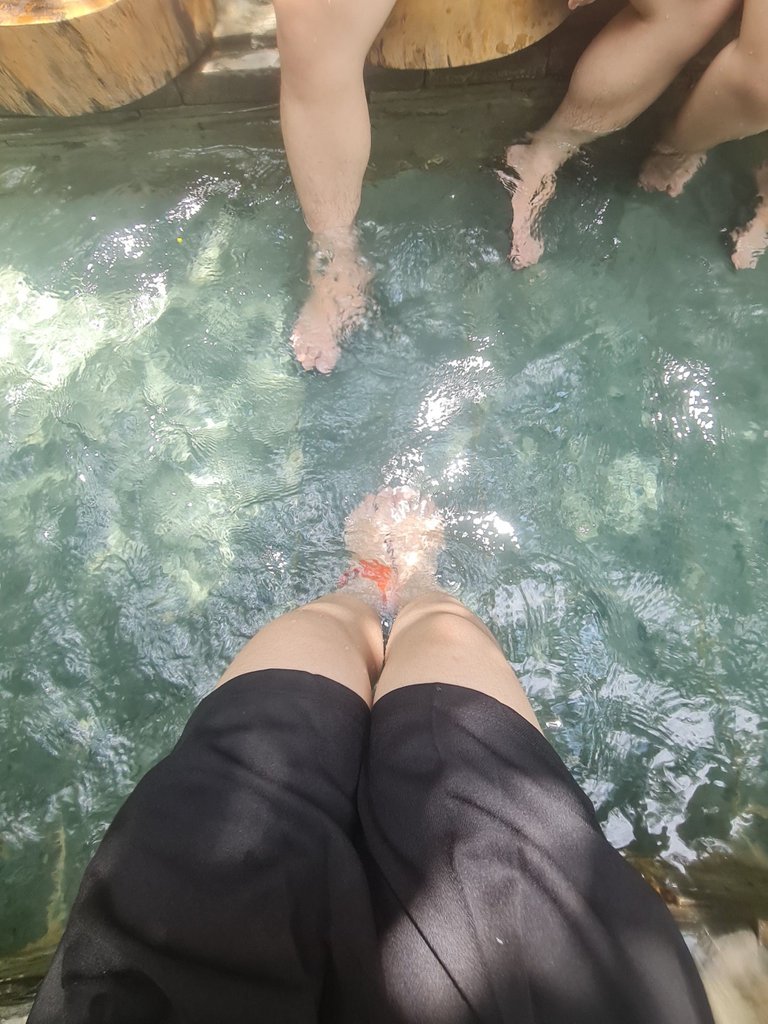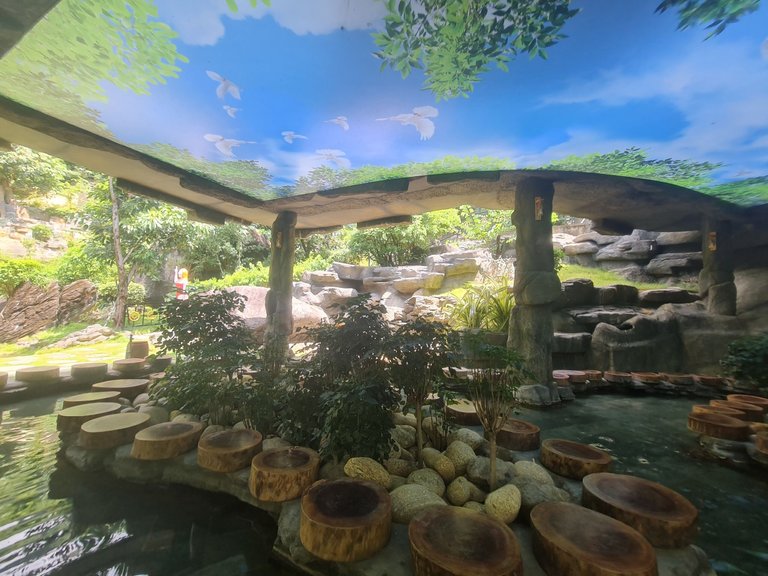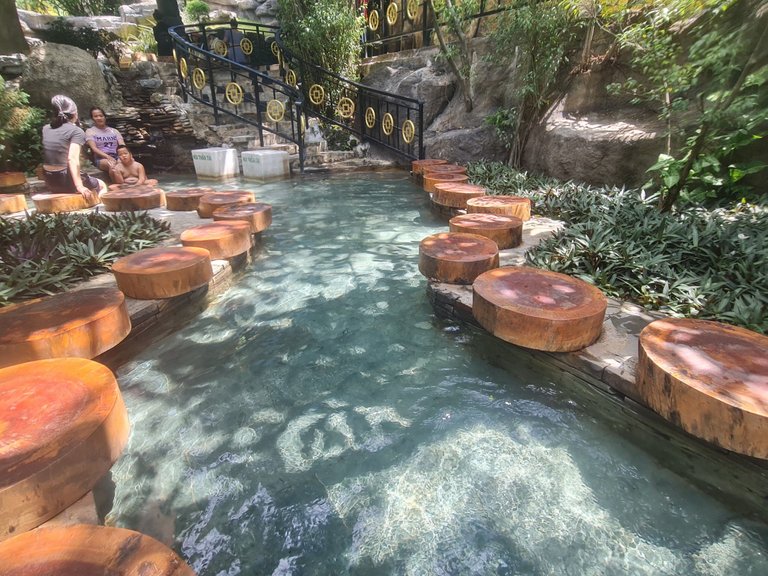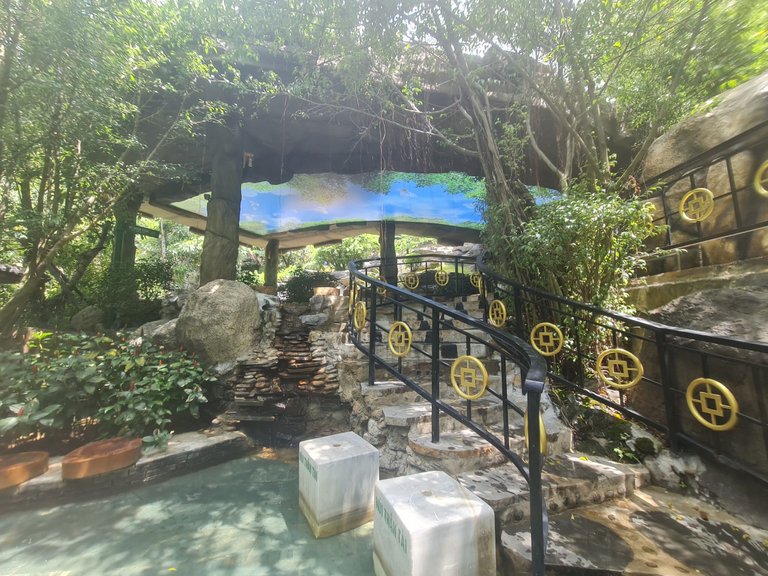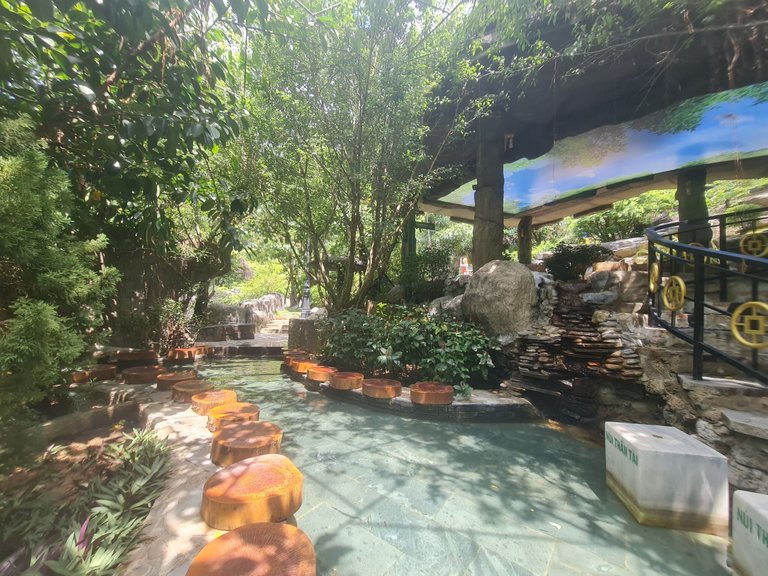 If you bring your own food and do not use the lunch buffet service, you may sit and dine in the designated places for guests. You may take in the outside scene while dining.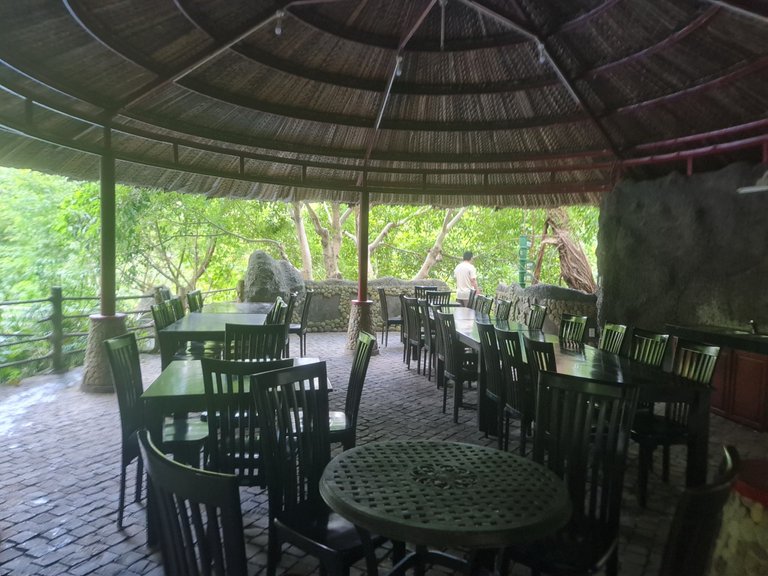 In the afternoon, we started with a water slide game. The feeling is very fun, the water pipe is quite high, so when you play it, be a little careful, rest assured that it is very safe.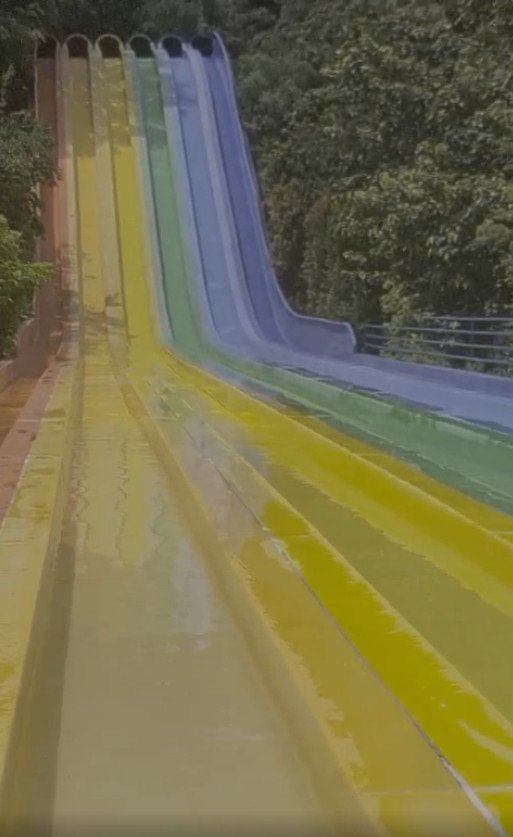 After we were tired of playing, we decided to take a shower again with clean water and then go to visit other places.
The first destination is the temple of the god of fortune, in the main hall there is a 5 meter tall statue of the god of wealth, the surrounding wall is divided into small cells, which contain about 800 small gods of fortune.
The scenery around the temple is very beautiful, lots of green trees surrounding it.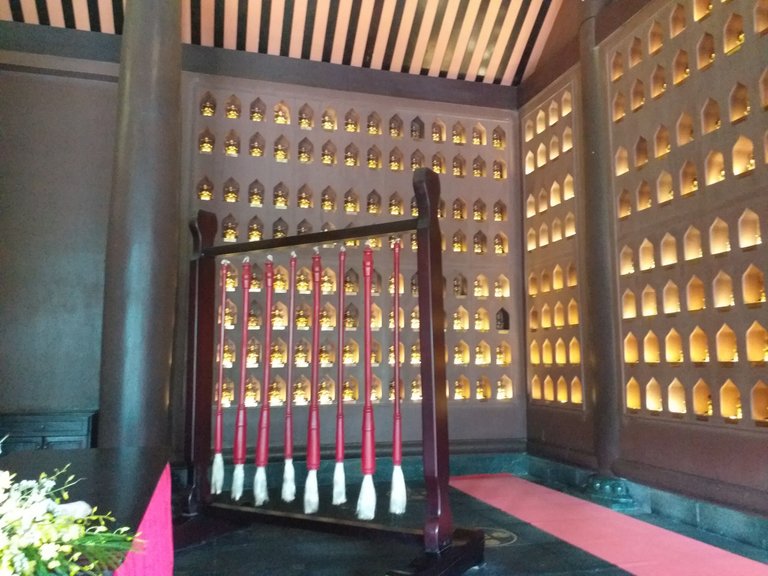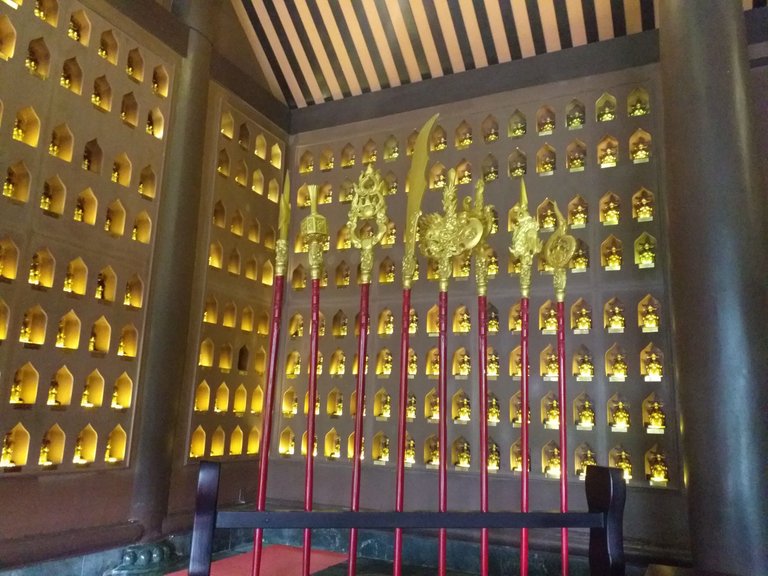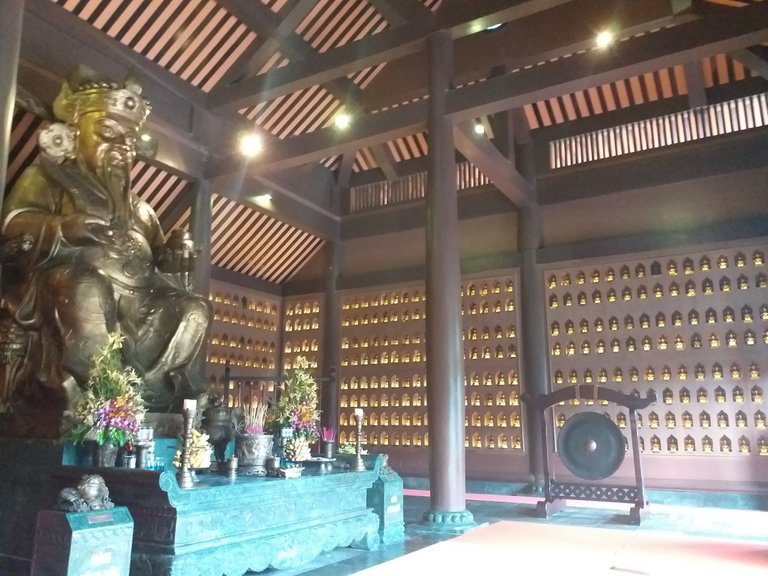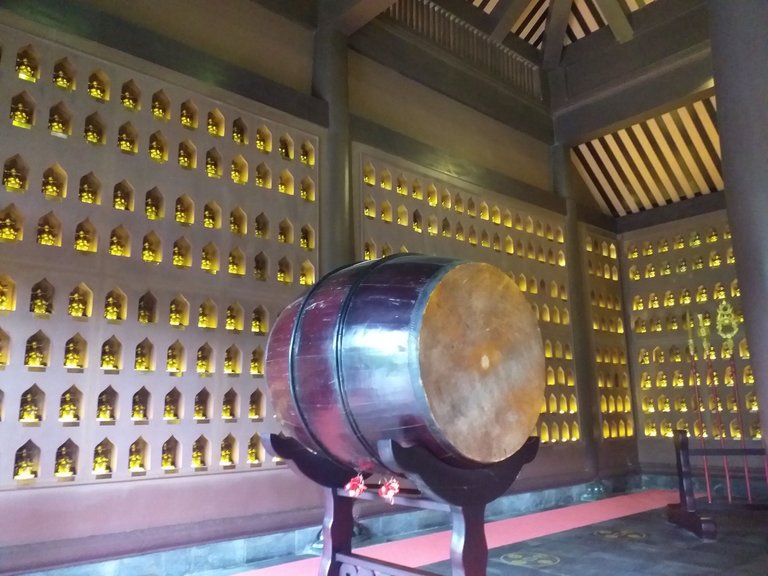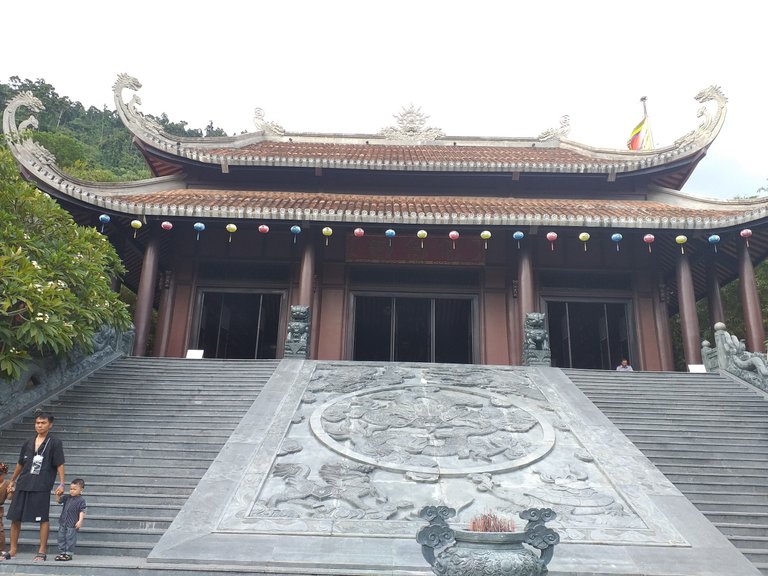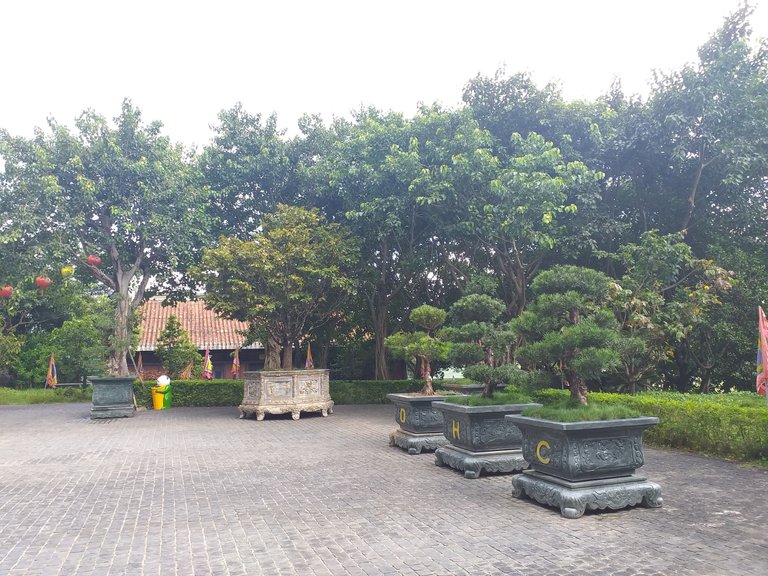 Outside the temple, there are tables and chairs for you to sit and wait for the tram to pick you up to visit the next attraction.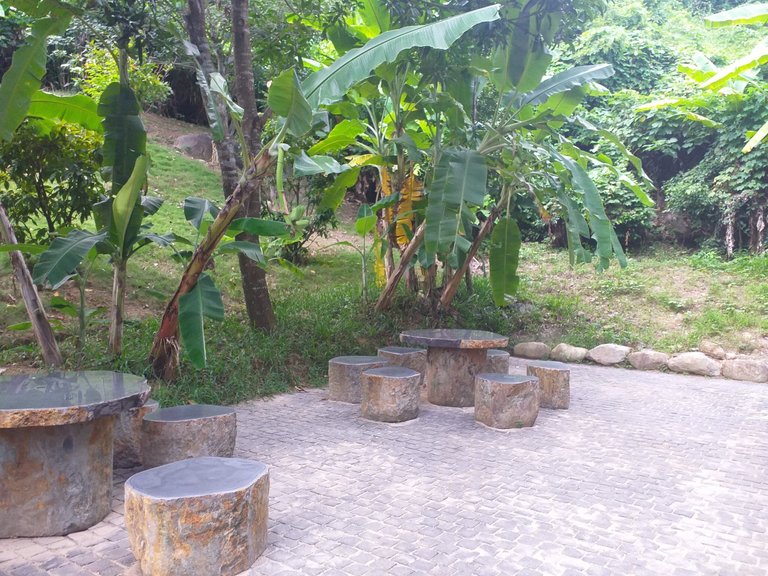 Here it is, this is the place that the little ones will surely love. There are many dinosaurs as well as simulated animals placed everywhere. There are even life-size ones, up to 30 meters tall, that can even move.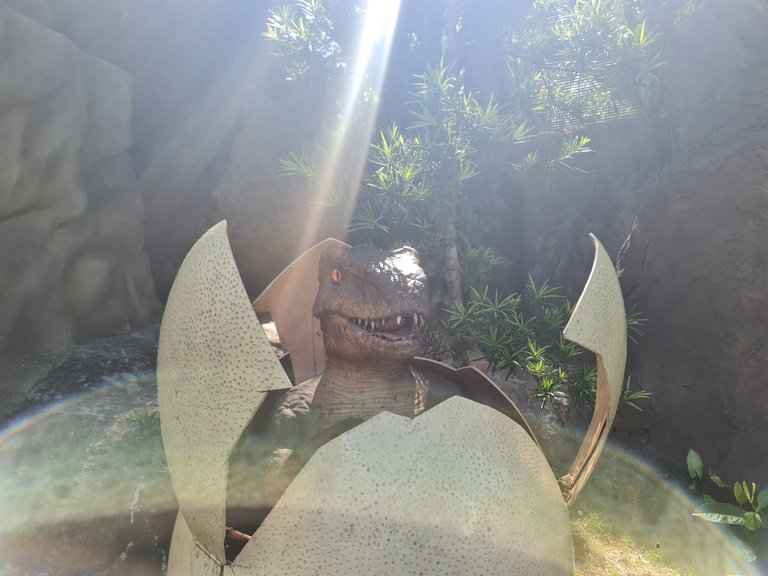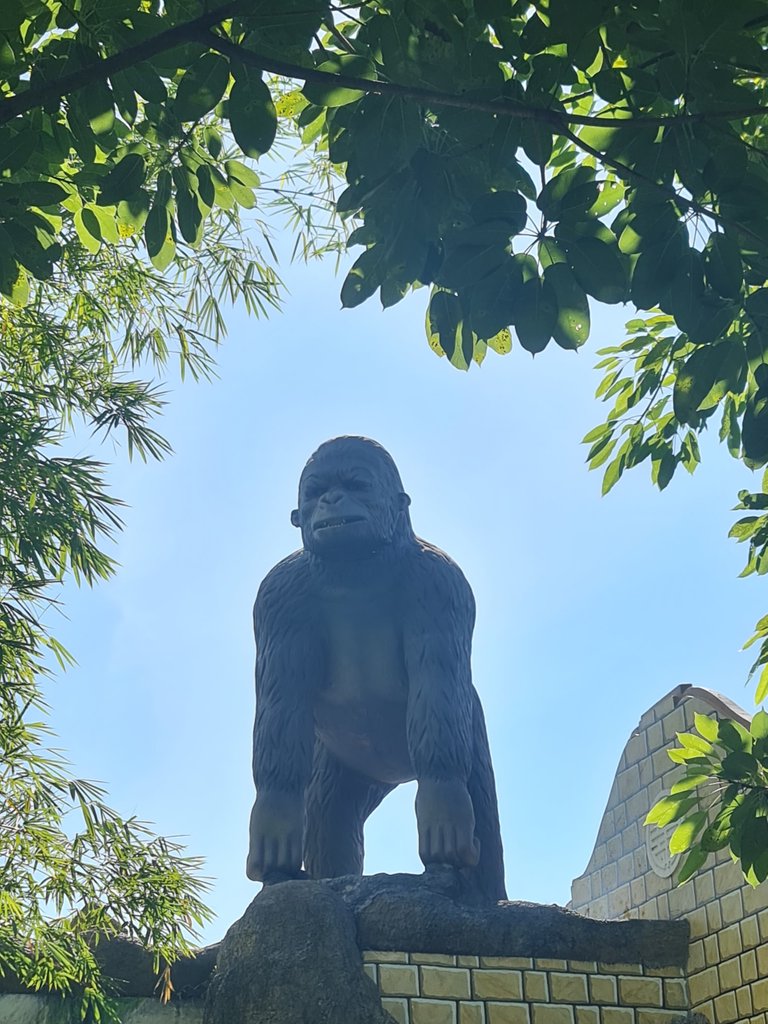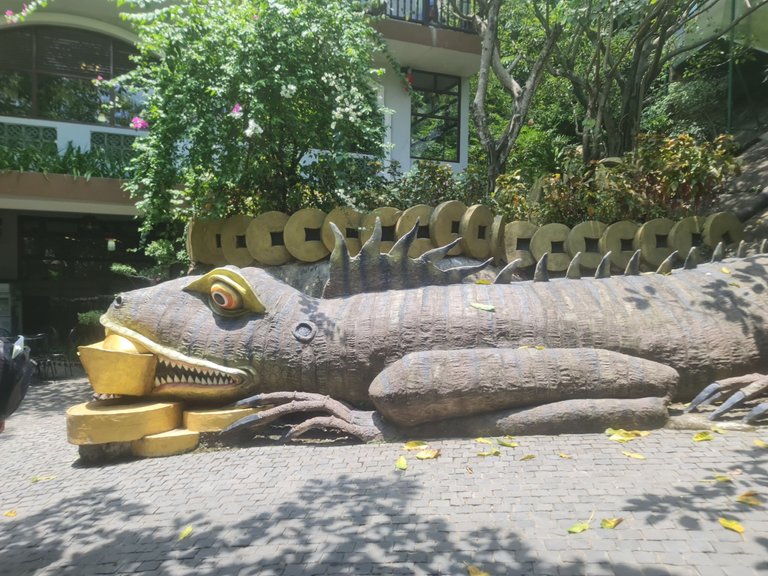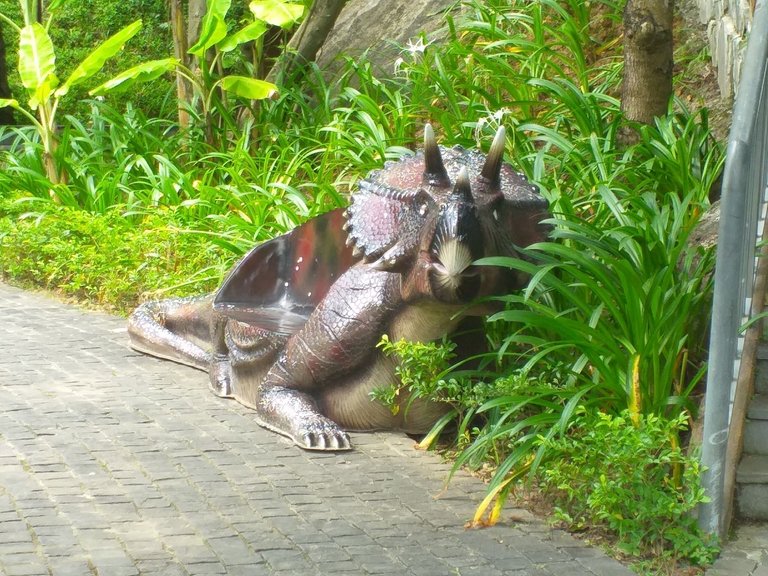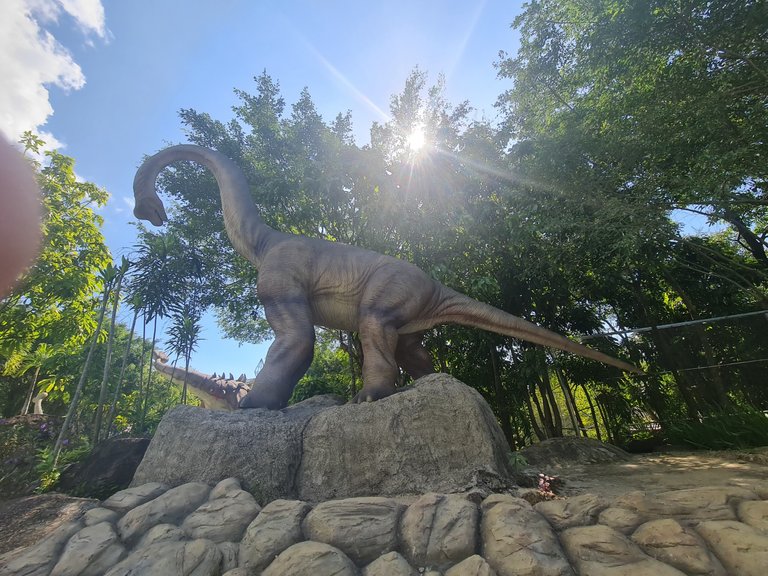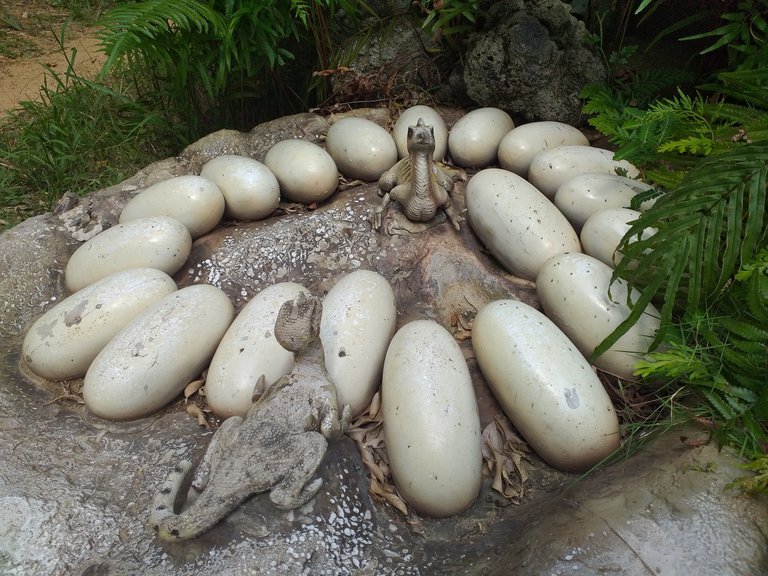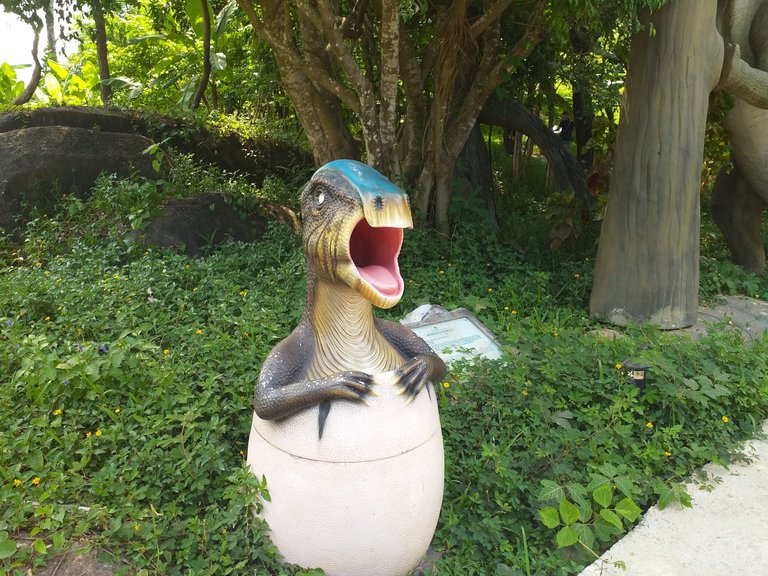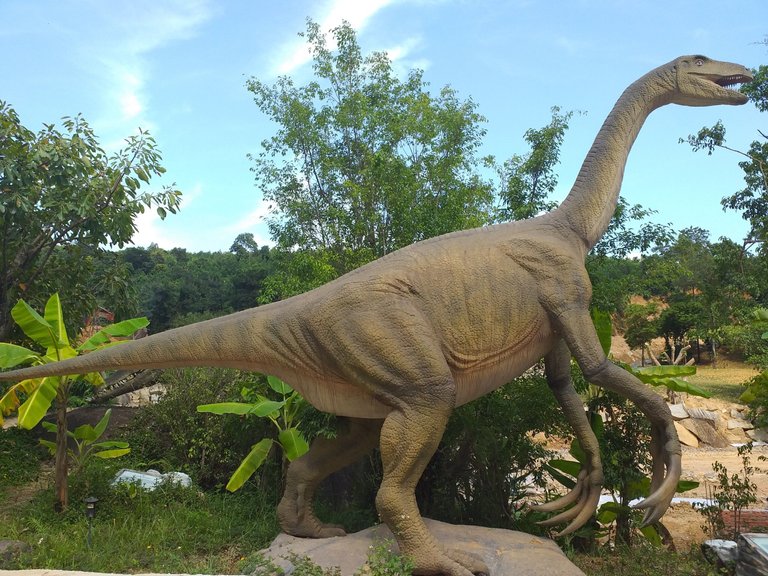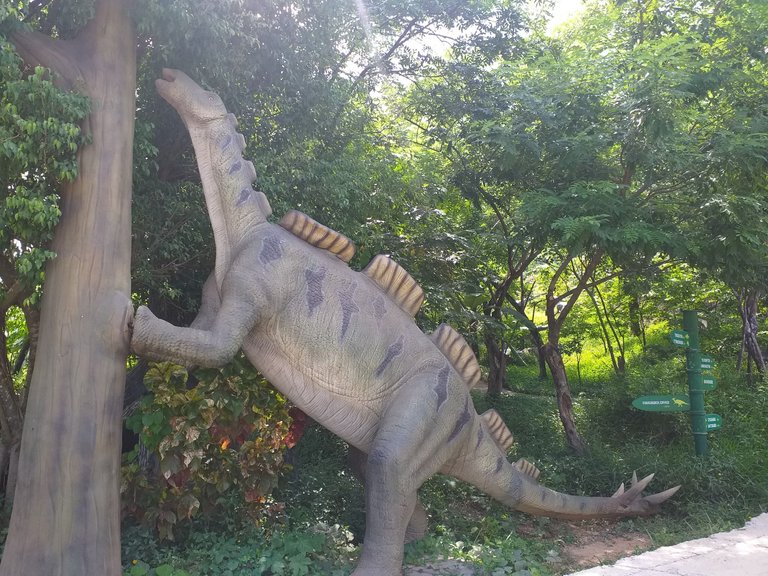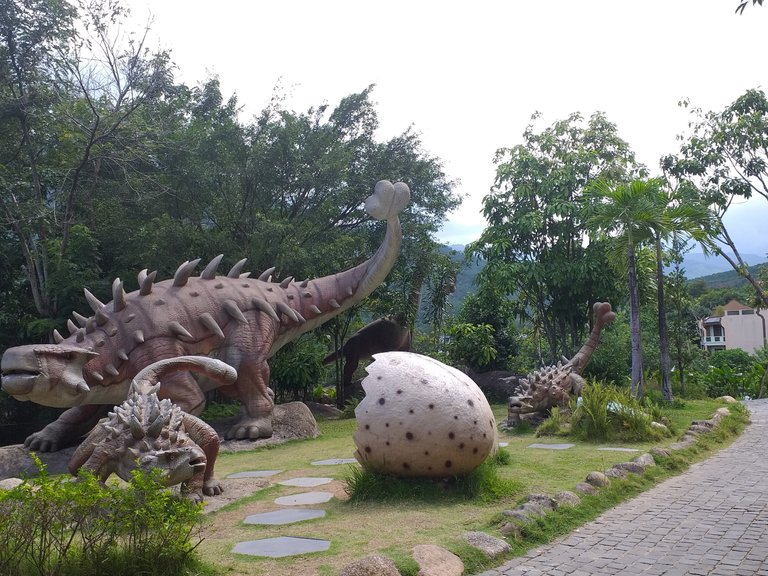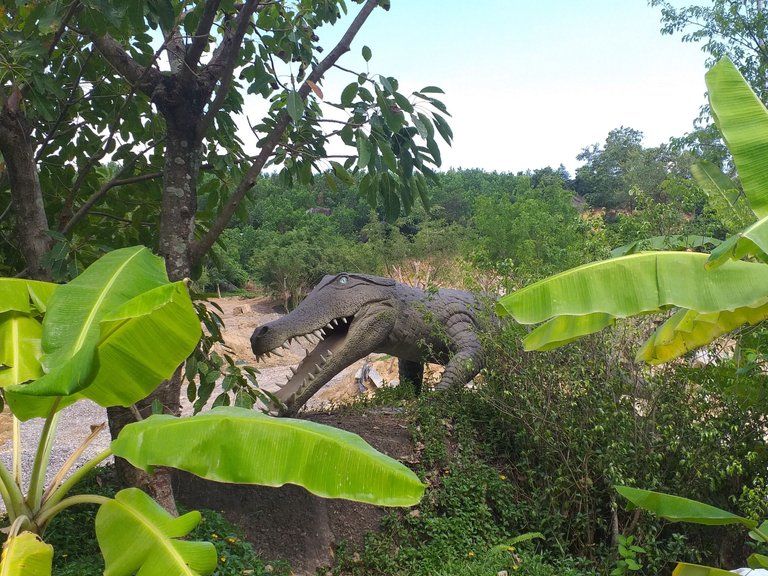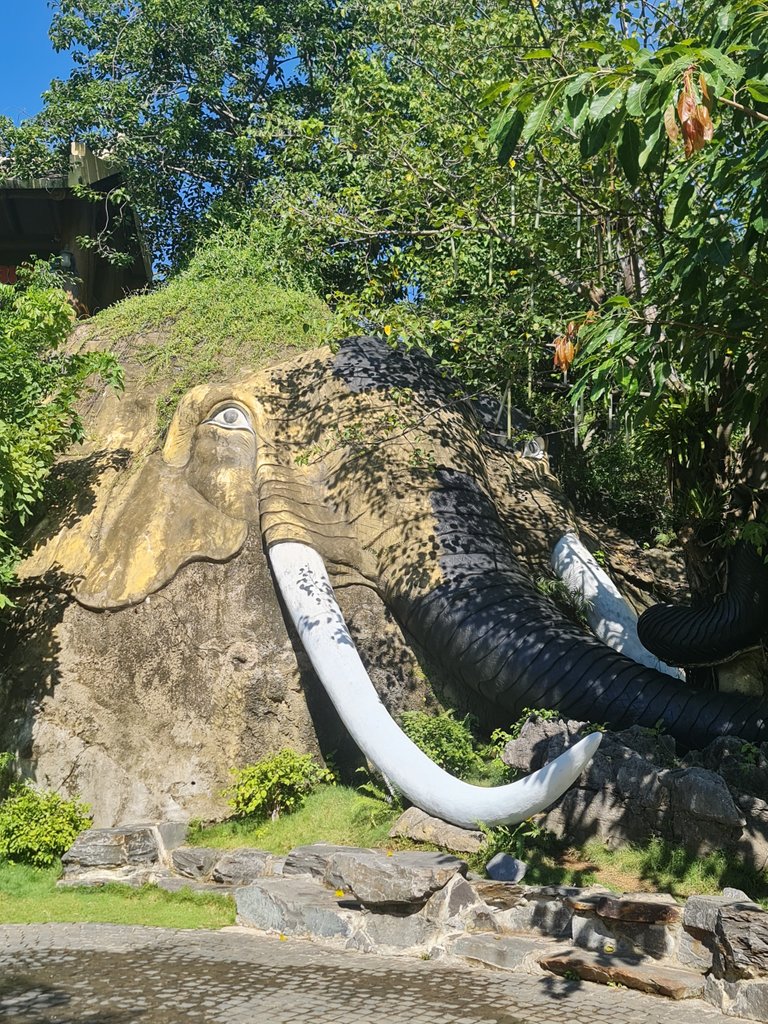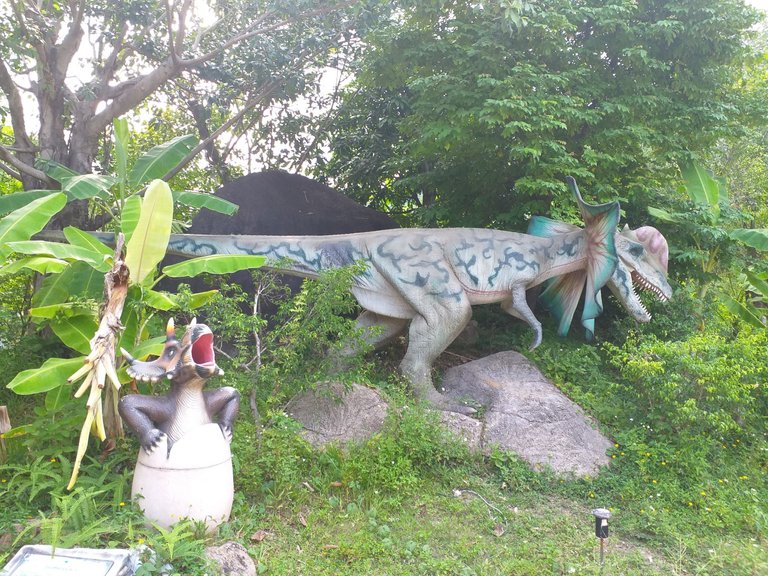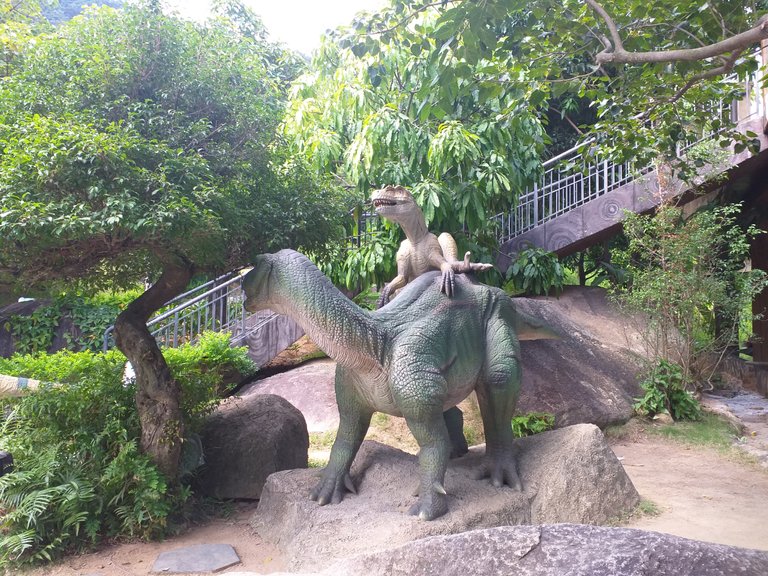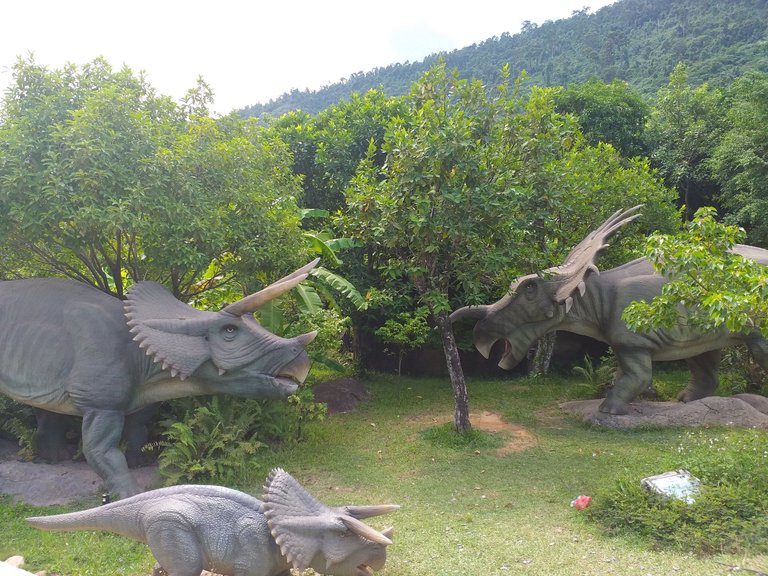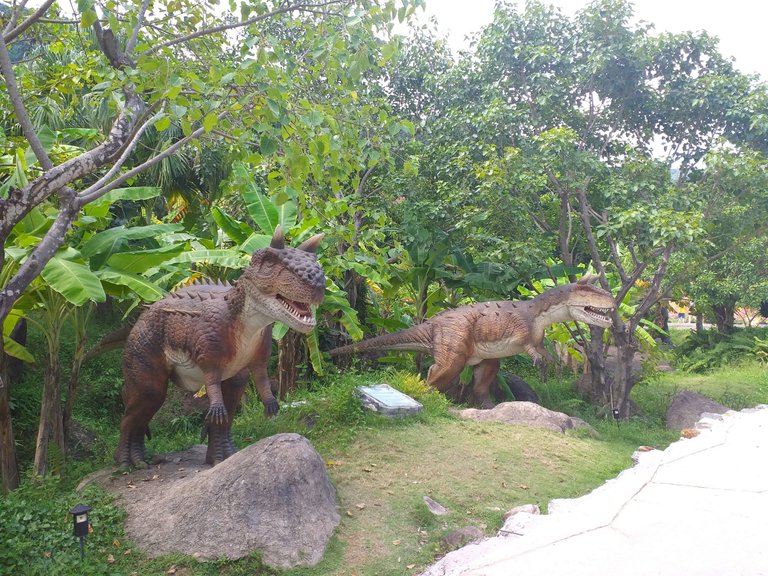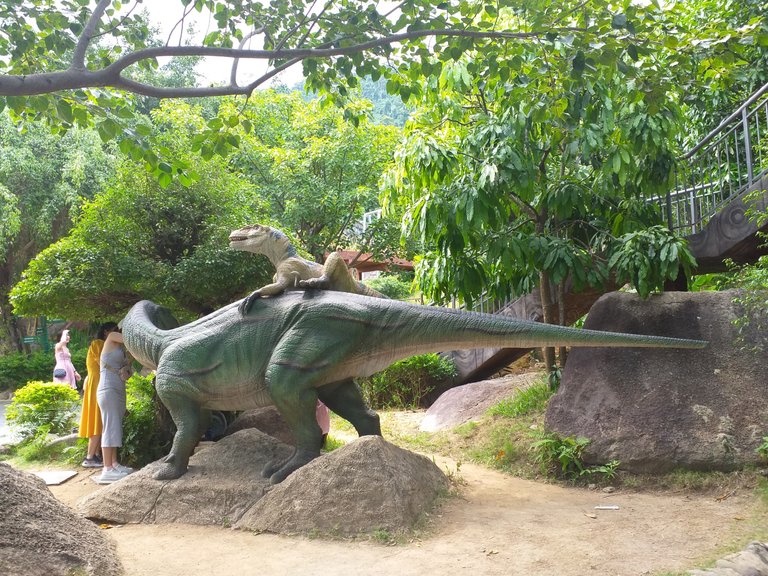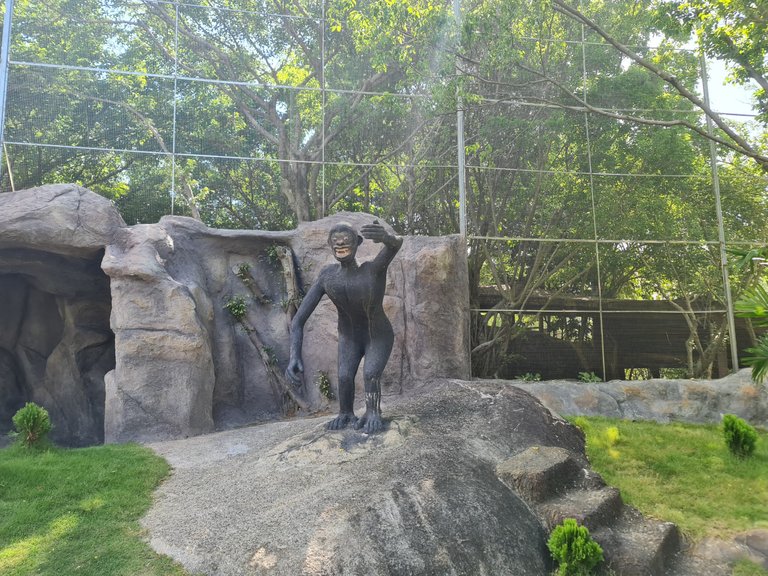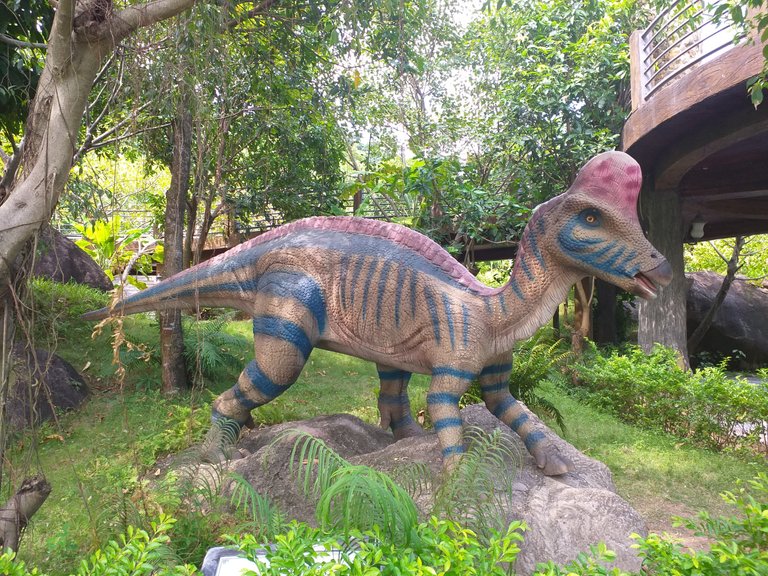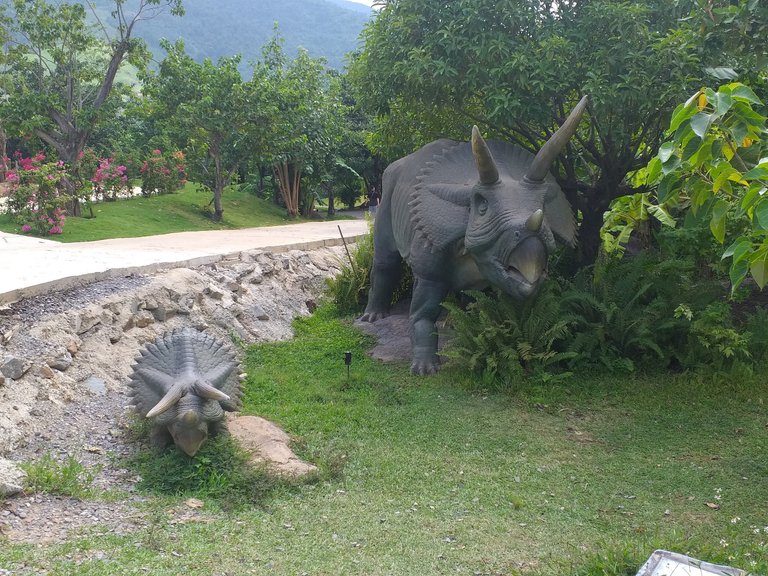 I really feel that nature has favored this place with such a beautiful landscape.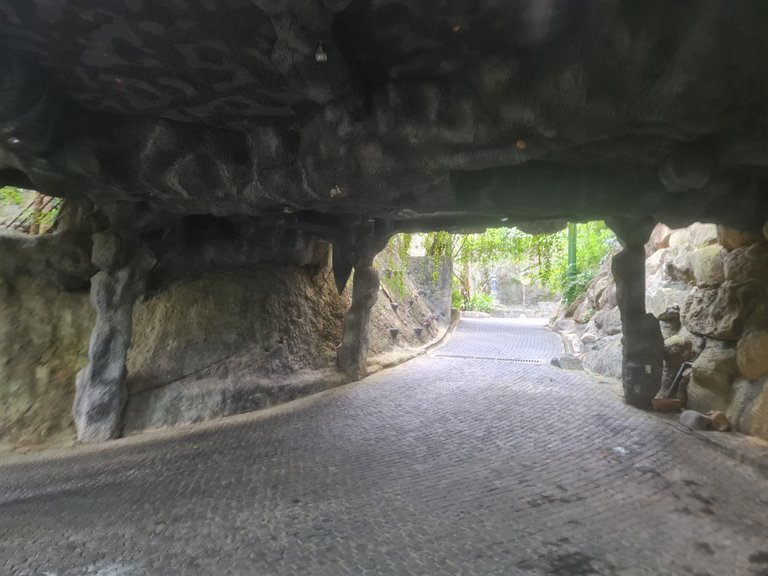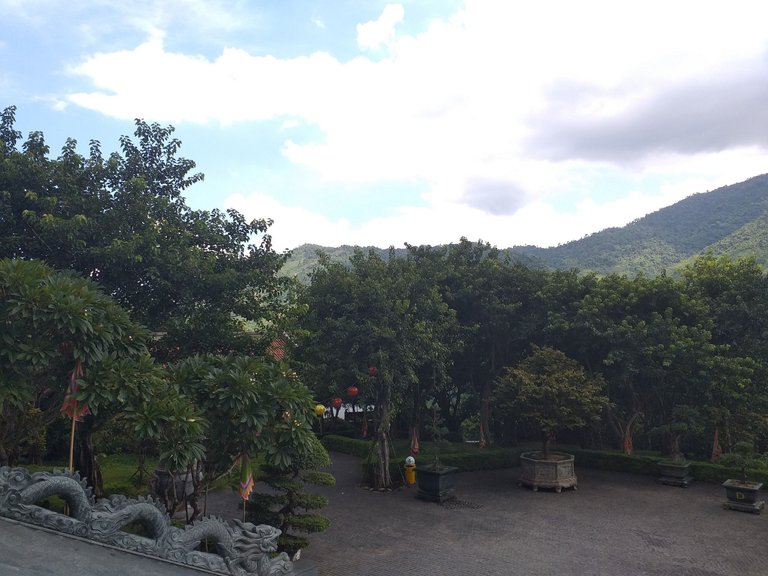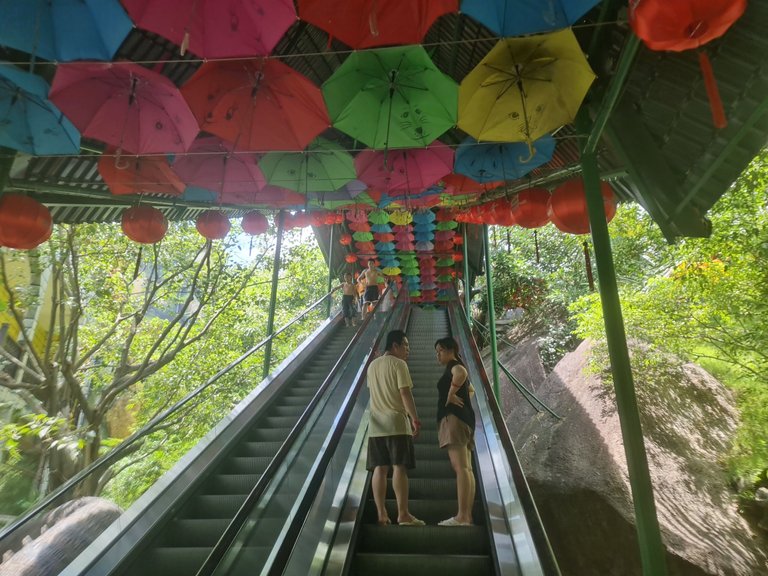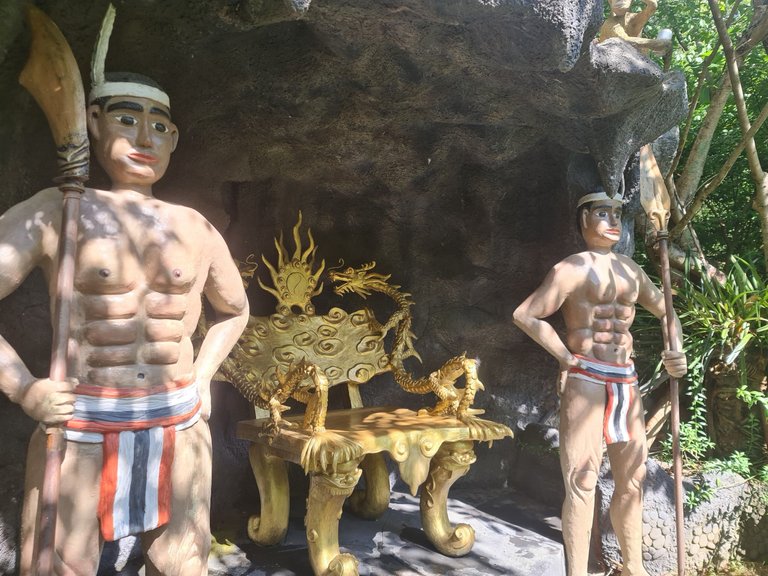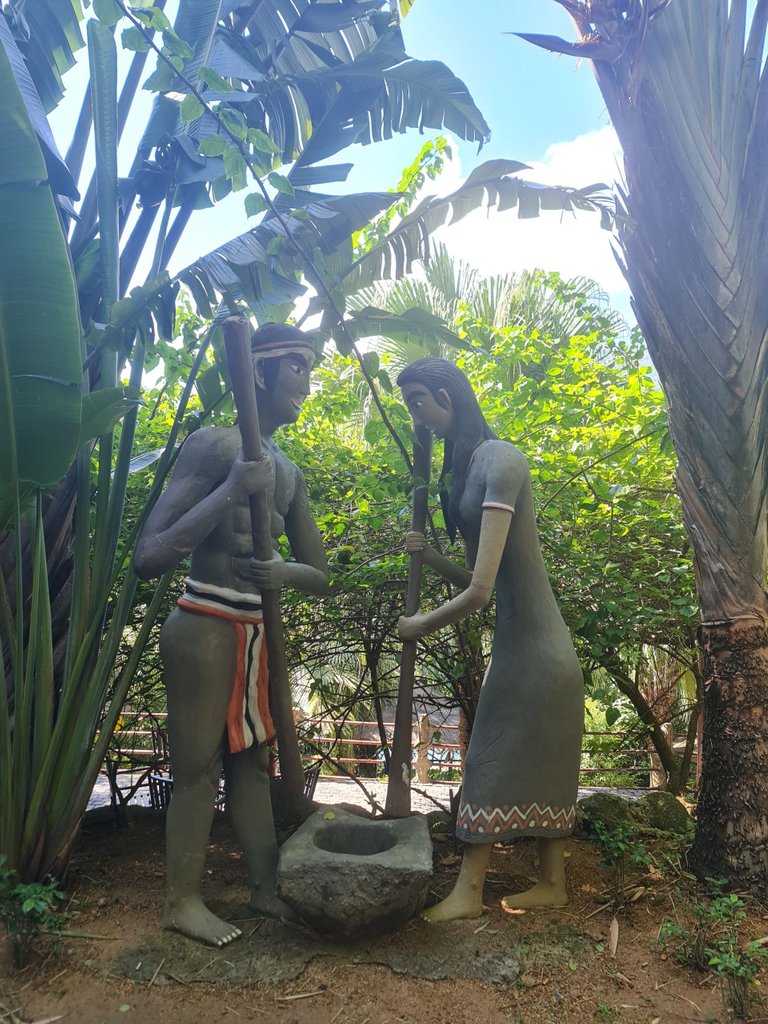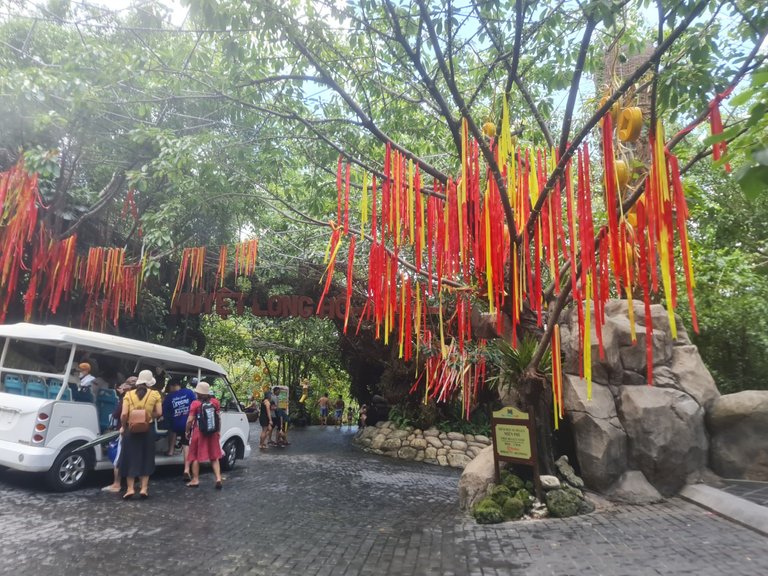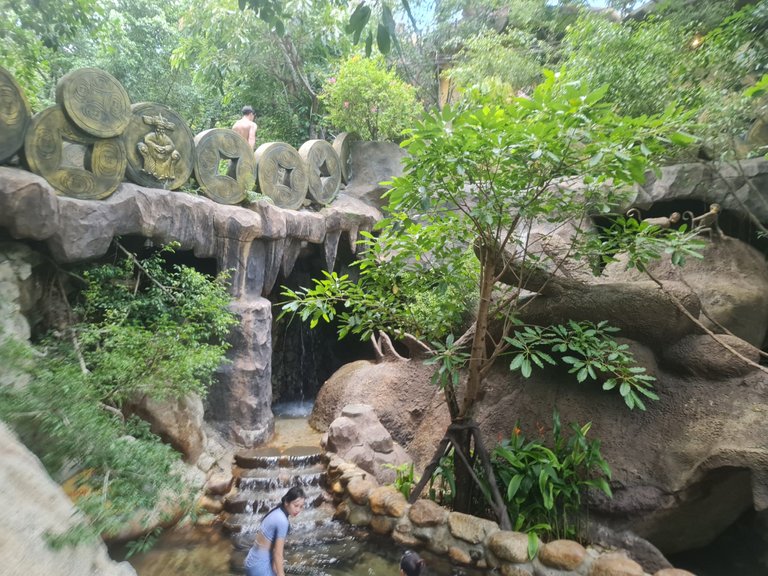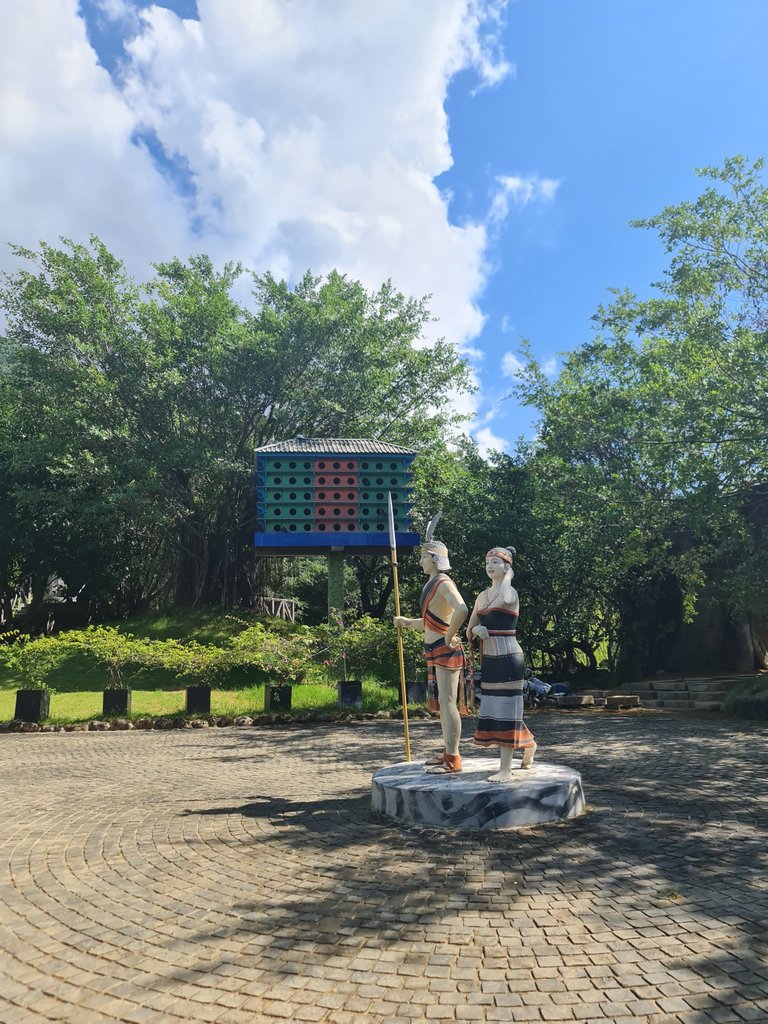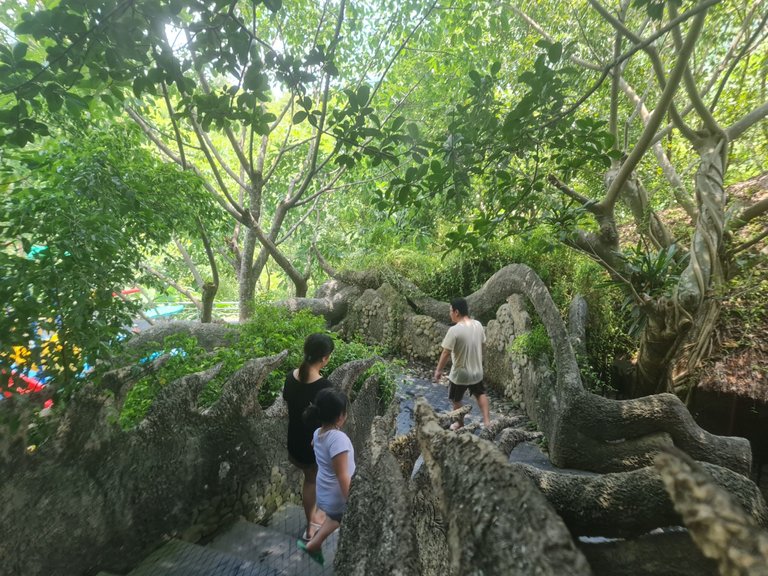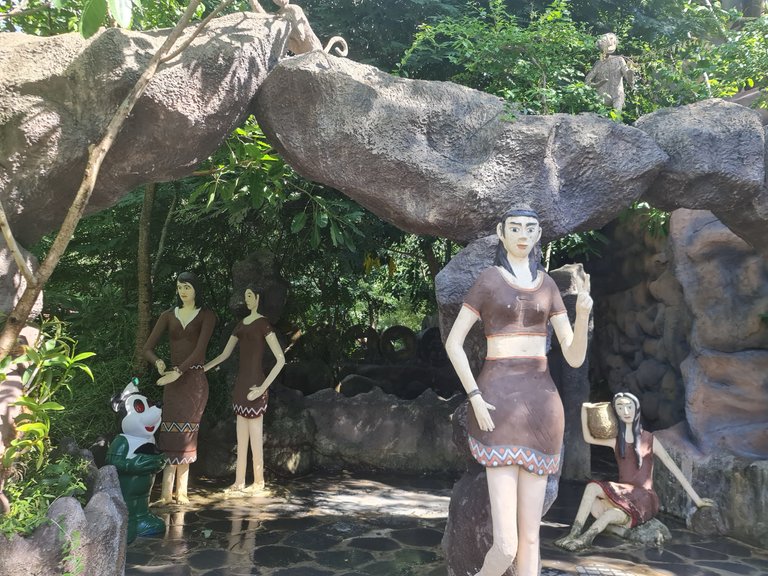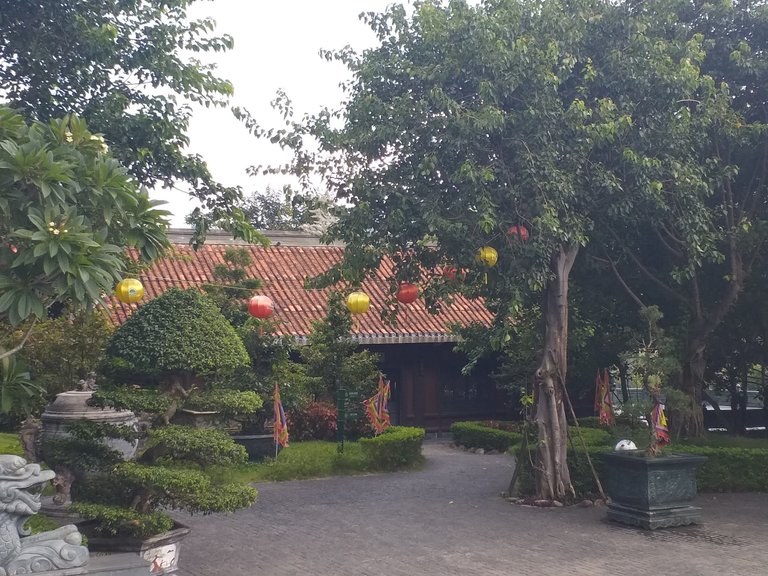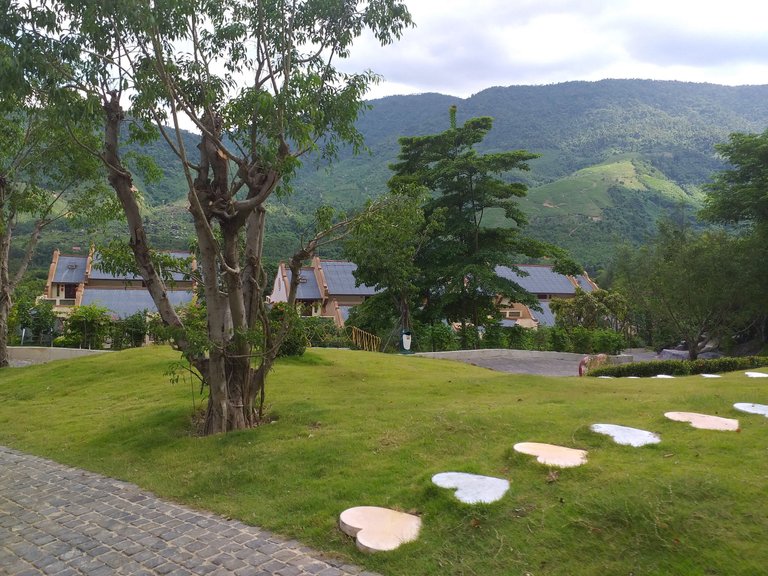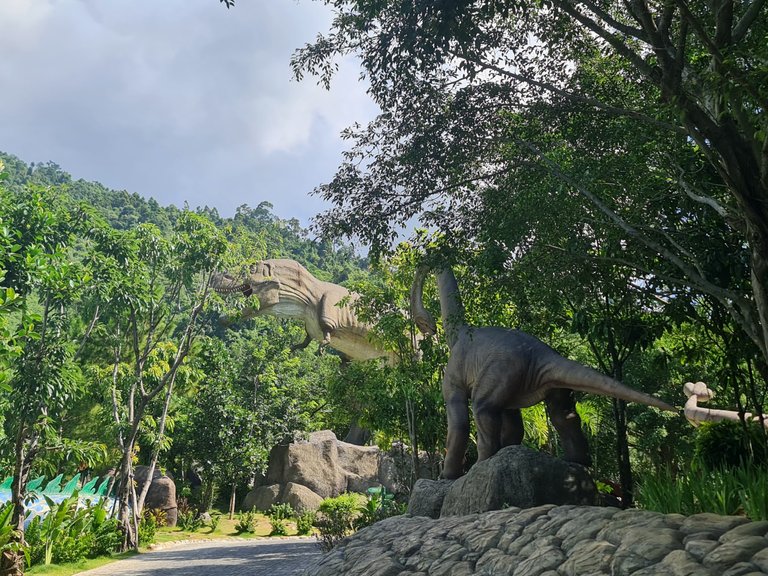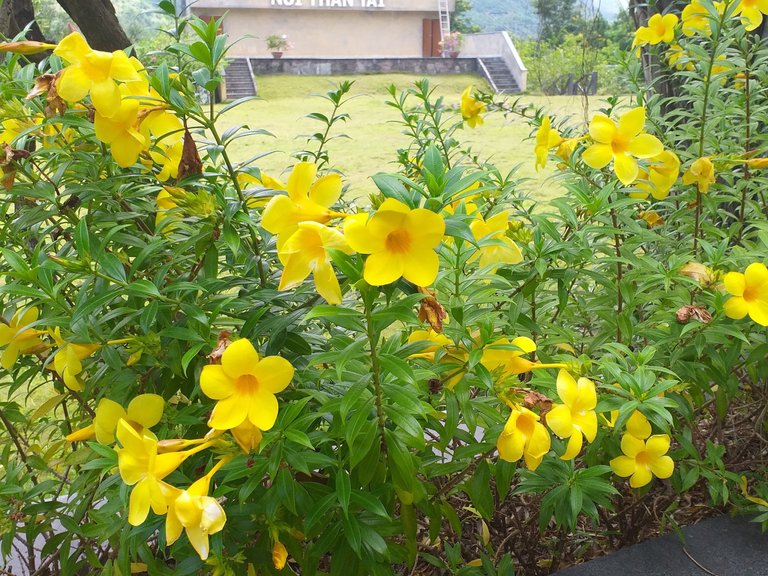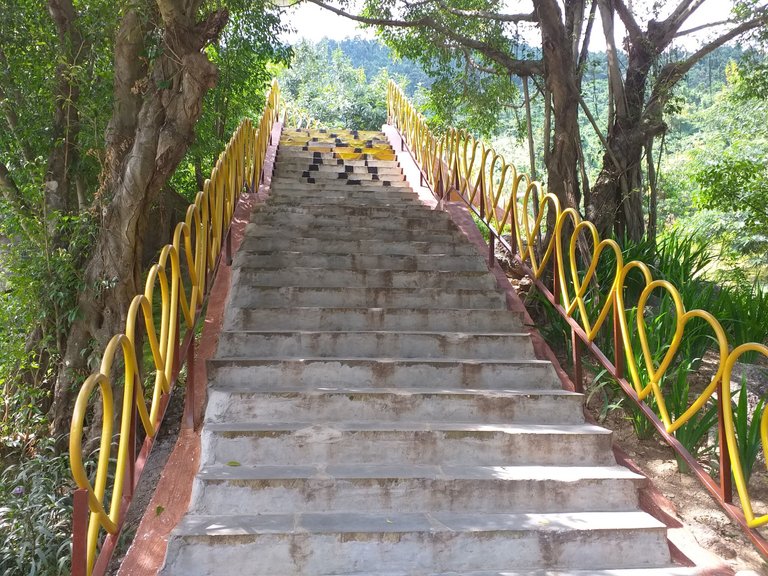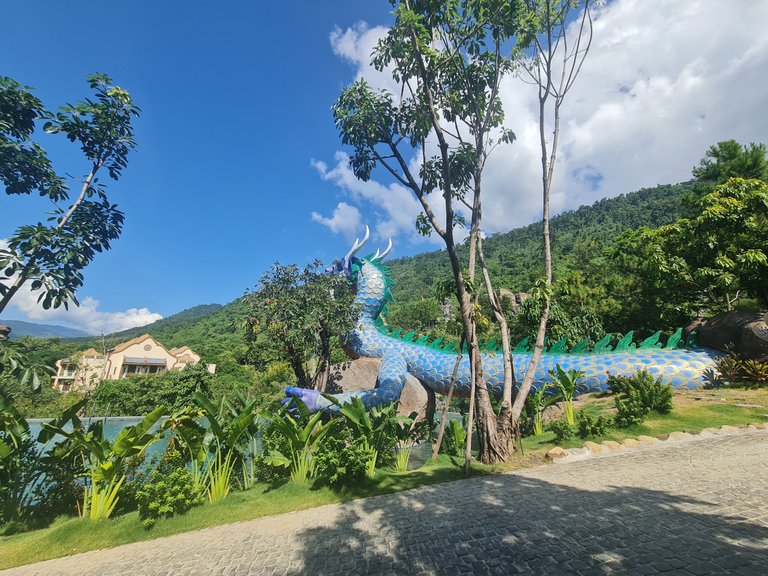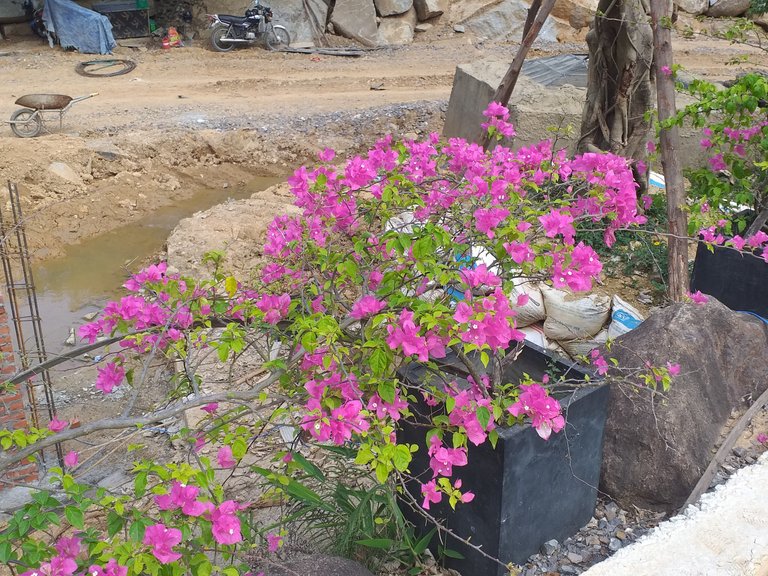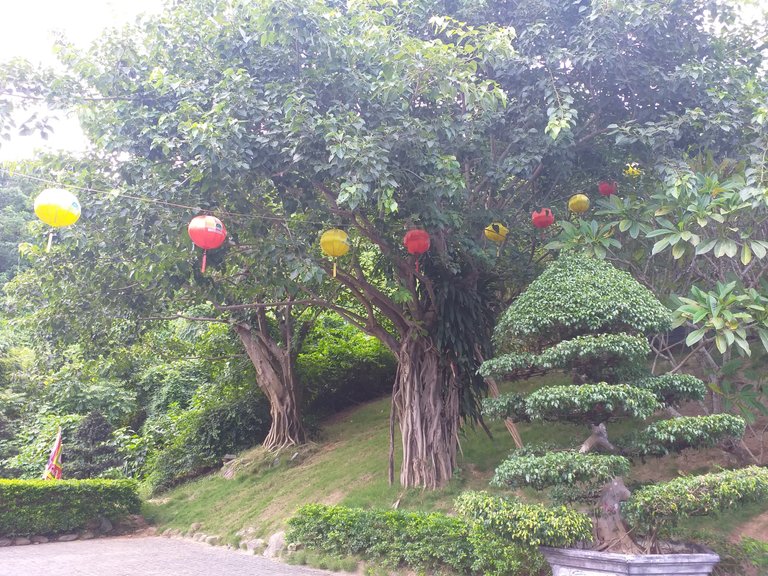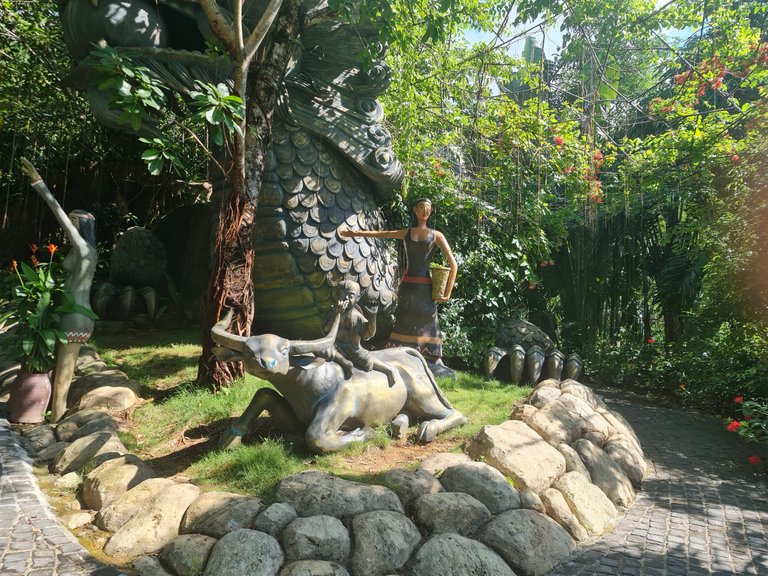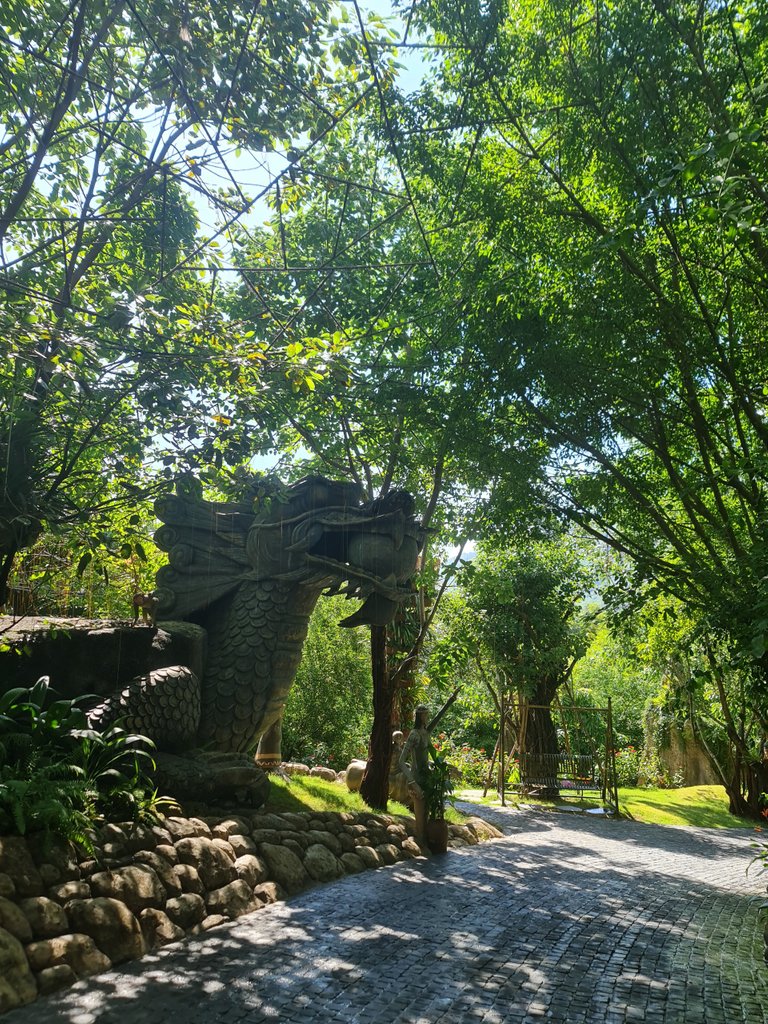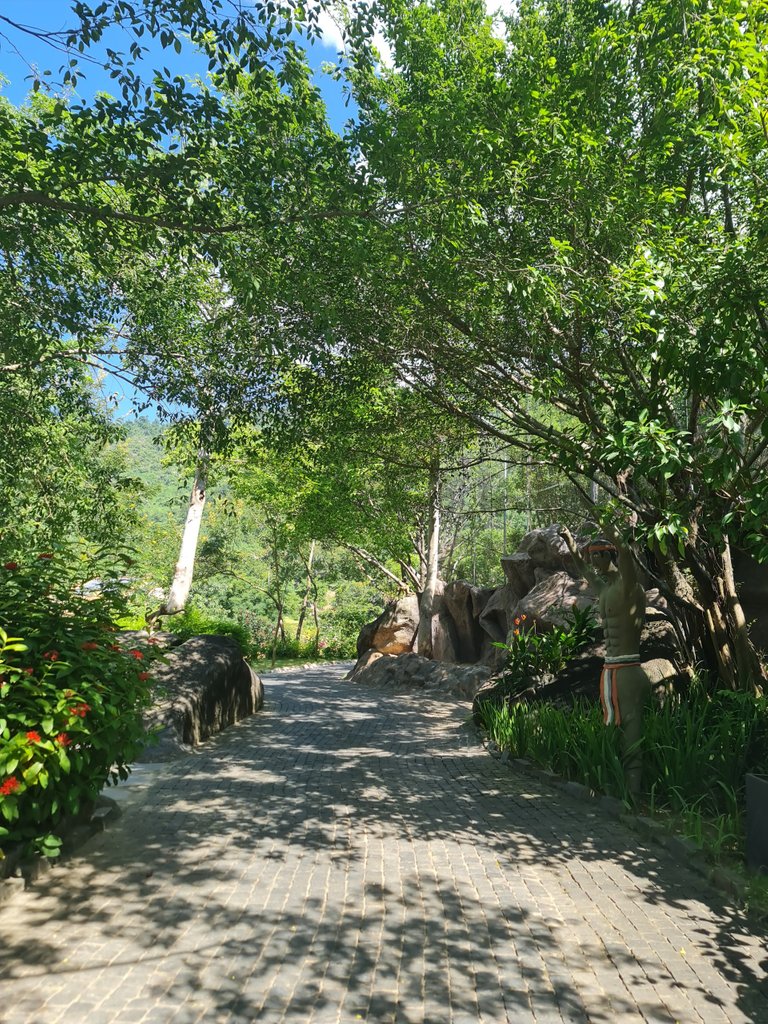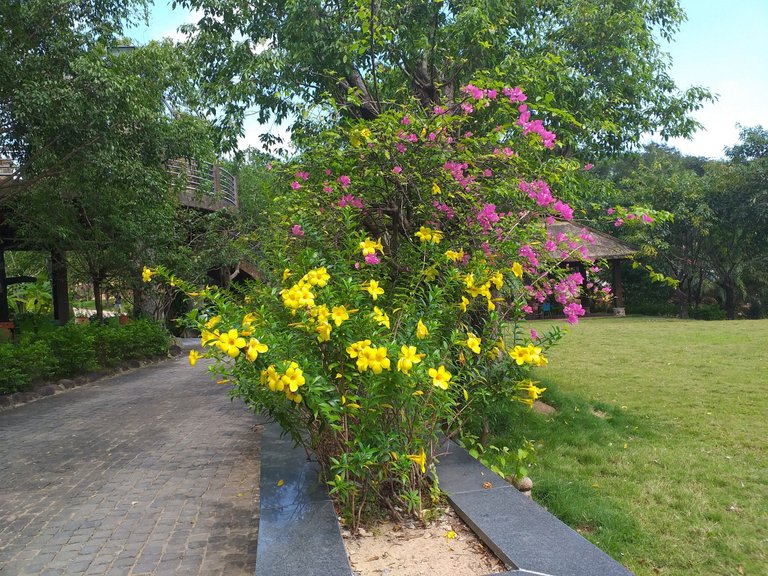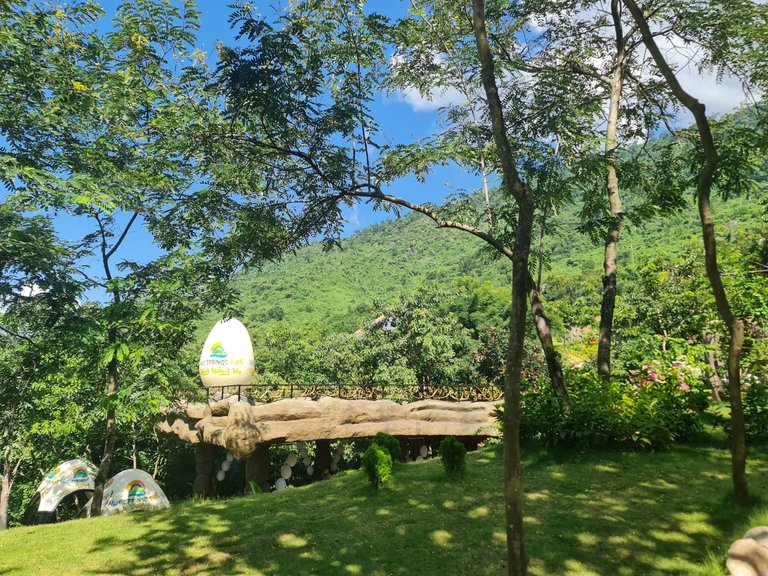 It's a pity that I can only come here for one day, there are many places I haven't gone yet and many games I haven't tried yet. I will definitely come back one day so I can explore all of this place.
My post today comes here, hopefully I can introduce you to a new tourist destination. Thanks for reading and see you in the next post. Byeeeee ❤️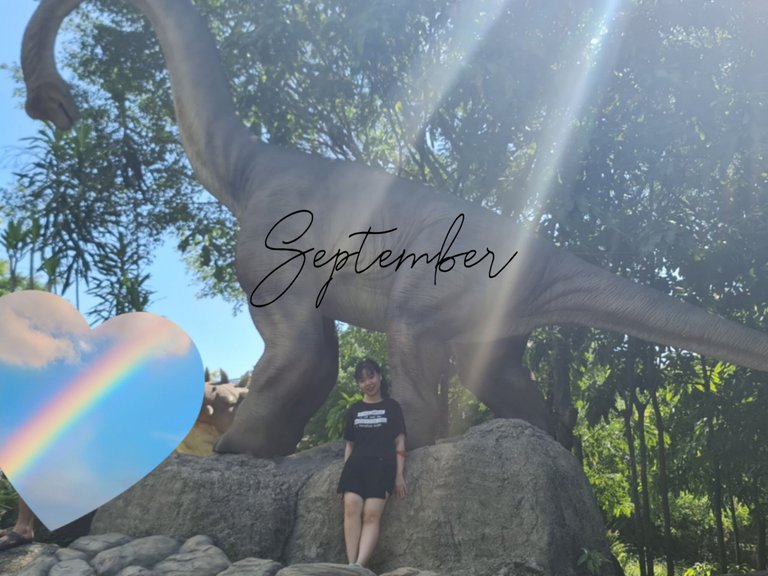 ---
---