Magical Gaudí Palace in Astorga, Spain [ENG - ESP]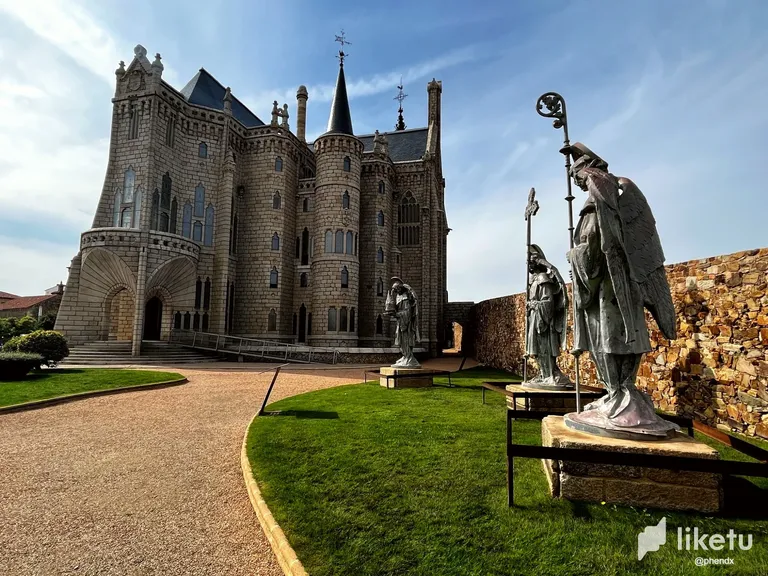 Magical Gaudí Palace in Astorga
---
One of the cities I got to visit while doing the Camino de Santiago was Astorga, close to the Galicia region. I didn't know this city existed, to be completelly honest, but I found it wonderful. It was small, but very warm and welcoming, there were other pilgrims everywhere and many things to do during the day. Believe me that, after being staying for the day in very, very, very small towns, it was great to have the chance to visit some other places to enjoy.

That day was amazing from beginning to start. I started walking from San Martin del Camino, which was 25km away, so after four hours, I arrived to Astorga by midday. My friend Silvia was waiting for me in the albergue we were going to spend the night it, but she had had some issues with her shoes during the walk, so she ahd to take a taxi and buy a new pair... We laughed for hours, really hours, about how she found out her shoe was broken, her bad attempts at trying to speak Spanish and get someone to understand her (she's from Italy), and finally, being able to get a new pair of shoes to talk the next day in a place in which every single shop was about to close by midday. Everything was hilarious!
I took a shower, did my clothes-washing for the day and we were good to go to have some lunch! We headed to a place that someone in the albergue recommended us and while we were eating, we started looking for activities to do during the day.
---

One of the highlights of the city was Gaudí Palace, the beautiful castle-like building that Antoni Gaudí built during the late 1800's. You might know this man from otehr important architectural gems, like the Sagrada Familia, Casa Battló, Park Güell, la Pedrera... and many, many, many others. He is a very well know architecture not only in Spain, but in the entire world. Everyone that visits Barcelona (since most of his masterpieces can be found there) has at least seen one of his gorgeous constructions and it's impossible not to have goosebumps while taking a look at it. It's simply wonderful.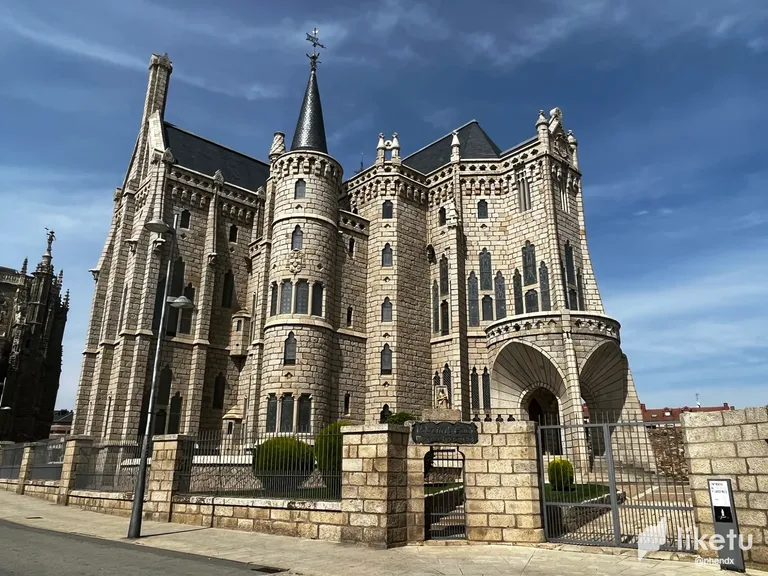 This wonderful "castle" had been made originally for the Church, now it's only shown for touristic reasons. Its construction took from 1889 and 1915, but there were some problems that justify the huge amount of time it took to be finished. At first, Gaudí was in charge of the original plans, but after some arguments with the episcopal Church, he decided to step aside and another architect was in charge of performing what was left.
The castle has a wonderful neogothic style... that reminds me of Mario Bross' castle. Is it just me?!
To be honest, from the first time I saw it, I could only think of the first Mario game I played in the Nintendo 64 that my parents got me! Perhaps... people from Nintendo came and visit, and took some inspiration with them? Hahaha. It's not only related in the outside, in the inside is pretty much alike too!
The shape of windows, the stairs, even the colours... Oh well, it might just be me!
---

This huge building has four floors, in which there were different rooms destinated to every single member of the Church's delegation. The place was really big, open and the windows gave a huge amount of light, that made it even more beautiful. As it couldn't be another way, everything was wonderfully decorated with little pieces of glass, small tiles from different colours and small flowery-paintings. I probably stood there for quite a big just admiring the huge amount of details that could be found everywhere, very Gaudí like...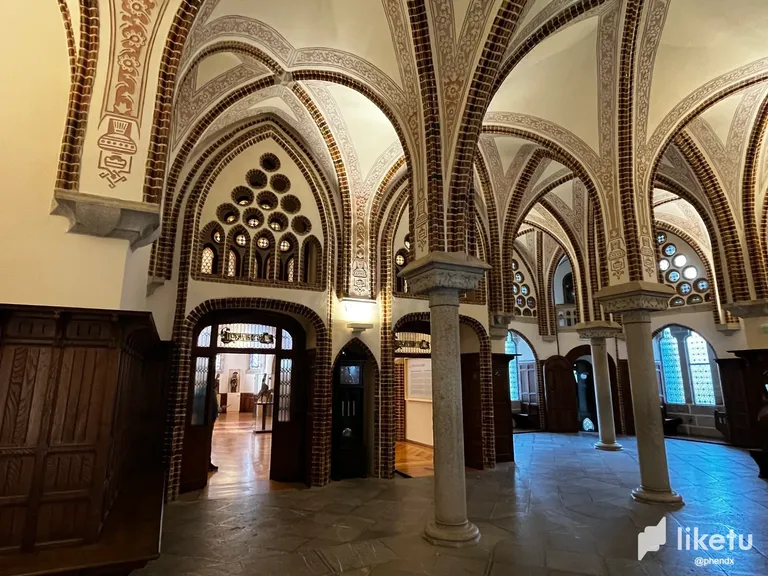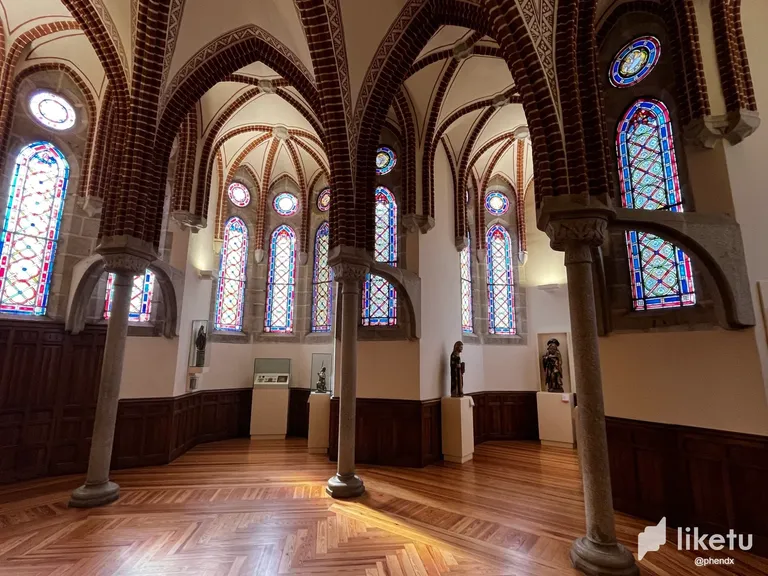 ---

These are the pictures I like the most about this gorgeous place, you can really see the details in here!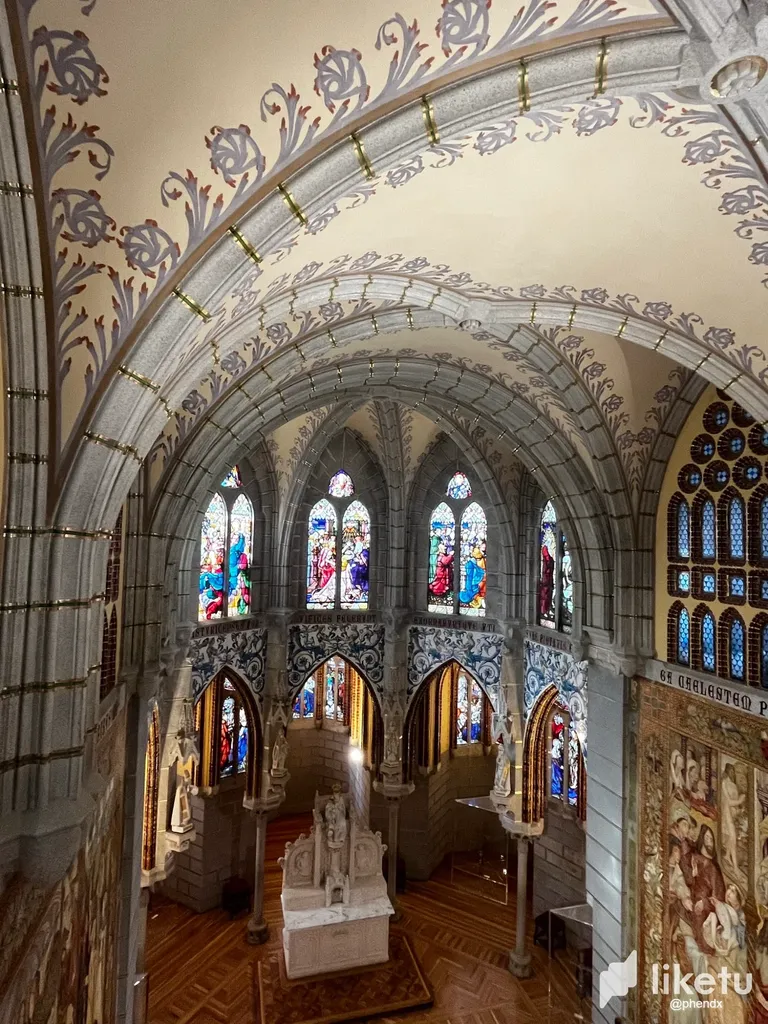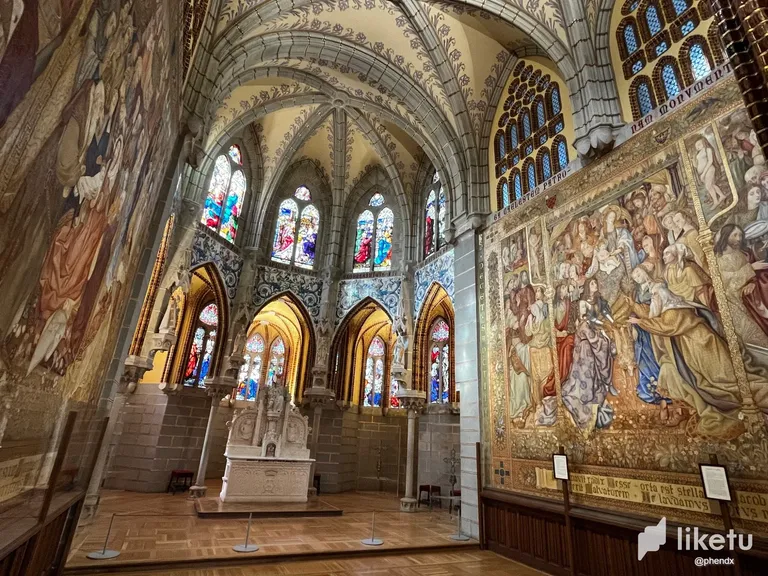 That was the most important room in the Castle, as it was the Chapel. There are two huge paintings on the side that represent very important biblical situations and the very small altar right in front of them. For me, it's simply wonderful the combination of the neogothic style and the colourful details on the walls and windows.
---

Hope you enjoyed it and thank you so much for reading! :)

[ESP]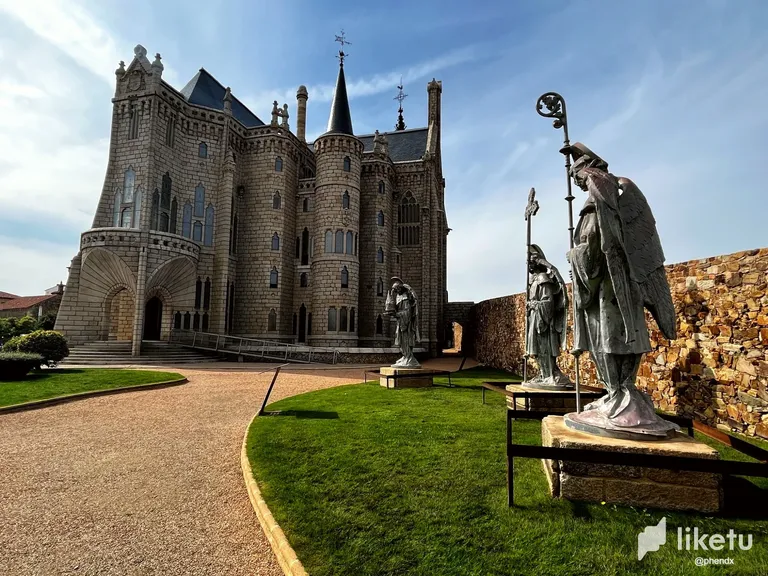 Palacio magico de Gaudí, en Astorga
---
---
For the best experience view this post on Liketu
---
---