365 days and 365 contents and More in a Year, Leo authors are genius.
If you ever thought writing was simple and easy at first, now I know the leofinance community as presently changed your understanding about that, I know some individuals think writing to earn is the cheapest thing to do before, but with the level of things here on Leofinance they will by now have a different perspective about writing.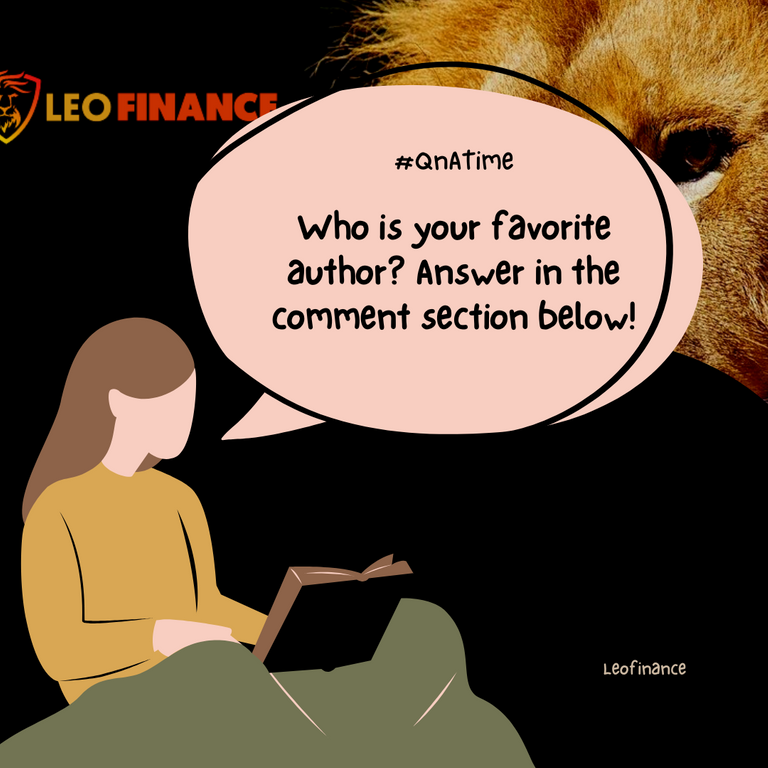 One of the oldest ways of earning here on Leofinance is definitely via writing and honestly, thousands of individuals here do that on a daily basis just to get an upvote on what they have written, some write and don't get an upvote and even some write and also get massive upvote from the principal account and other users here on Leofinance community, but regardless of all this being a member of this community as indeed shows how hard it is to convince people to read what you have written and get amazed by it to the level of being upvoted too.
Writing a crypto and finance related content for a whole 365days is not an ordinary work and that is why authors here are certainly genius irrespective of what they wrote for a whole year, being relevant consistently by writing is definitely not an easy work, but of all over the year's have gotten to see that author's here sincerely deserve some accolades.
Even though their have been some things to write about, initiative and Contest too as indeed shaped the Life of the author's too, but of all having something to say on a daily basis is certainly another level of hard work done here too, I'm always of the opinion that earning on Leofinance comes with a lot of hard work and level of consistency.
You can beat some authors when it comes to engagement, but when it comes to writing on a daily basis, their are some authors I technically believe that they do write more than 365 contents in a year and that as indeed helped them in their growth in the community, it's certainly not all about them writing, but their content on each of the occasions attract reader's and upvote too, check @taskmaster4450 is definitely one of the well-known author's here on Leofinance community.
The Leofinance community factor's
It impacts on it users too can't be ignored and looking at how well various authors are doing so far, the Leofinance community on it own as indeed contributed a lot in turning most of it users to a genius, it users are not just genius when it comes to writing, but in every other capacity like investing and trading, the community as Indeed helped it user's growth too
Anybody can claim to be an author, but staying consistently and writing for a whole 364days in a year is certainly one thing that can only happen here on Leofinance community.
The Author's factor's
Just as Leofinance as build soldier's, so as the soldier's too as being an integral part of the community, the community might have being coming with a lot of Initiatives that as given it user's or authors the ability to write, but in other words, writing consistently about events and happening inside and outside the community as indeed promote the Leofinance community too.
Via it user's contents, the Leofinance community as indeed gone far, by gaining relevance on some social media like Twitter, Facebook, and Instagram too, even Leofinance users do share their contents too on Twitter and Facebook, that as indeed advertise the community to others who don't know about it too. Initiative like #Threads and #LPUD as become more relevant as a result of how well author's here too write about them, in which that as added lot of value to the community team's work too.
It is essential that authors here are highly recon with, because their level of activeness too as Indeed helped increases the level of engagement and also making sure that #Leofinance community goes to the world at large.
You need to understand this below 👇
Writing might seem easy, and you can still write and no one will be conceived about what you have written, that why being consistent is not all about what you have written at times, but keeping yourself relevance for a whole year irrespective of the hurdles.
Leofinance authors are genius, and they have contributed more to the development of the community inside and outside since its Introduction. You can engage for a complete 365days, but writing 365 contents and more is done by a genius.
Posted Using LeoFinance Beta
---
---