[Eng+Spa] Quarantine: Day 591 + Cuarentena: Día 591
Brief description of the daily life in the personal quarantine.
Breve descripción de la cotidianidad en la cuarentena personal.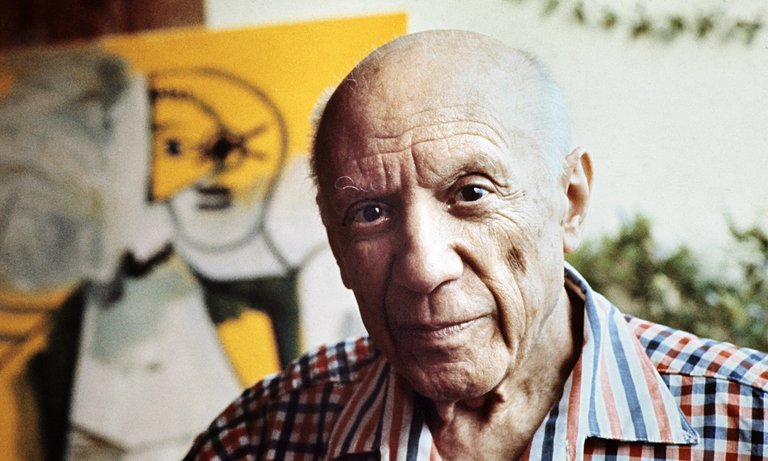 Image's Source - Fuente de la Imagen
---

591 days have passed since the declaration of the quarantine in Venezuela due to the Covid19 pandemic, we are in a "week of flexibility" so people can take the opportunity to carry out procedures and procedures, respecting the best possible security measures. Today in particular, the birth of Pablo Ruiz Picasso (1881) is commemorated, this Spanish artist saw his first day in Malaga, he lived 91 years from there, with more than 70 years of artistic career in which he began to dedicate himself to the 15 years with his first works as a painter, although if we take into account his home, it turns out that this man lived surrounded by art and painting since his birth as he was the son of a professor of Fine Arts and curator of the Museum of Malaga.

Picasso defined a new trend within paintings and Plastic Art in general, he is well considered the father of Cubism and his work explored various manifestations in addition to oil painting, including ceramics, engraving and sculpture. With a firm character, of indomitable ardor, without a doubt a whole character. He lived to see the passage of a century, the two world wars, the Spanish Civil War, the Spanish Flu pandemic (bad name because that flu was not born in Spain), the economic crises of 29, The Great Depression, the world of the postwar period, the Cold War, the Space Race, the techno-industrial transformations that gave way to the industrial revolution of Information and Communication Technologies ... In short, he lived a world full of things and he accompanied them with a transgressive art with respect to classical things, he was irreverent with power and this is well noted with his representative work of Committed Art, here we refer to his Guernica, that oil on canvas that captures the horrors of the Civil War in his country natal (the bombing of Guernica)

One of those intense, vibrant lives, worth living and being remembered. A life that leaves its mark on history and endures through his works.

Good date :) commenting on personal things in this blog, well, my knee has been a little bad, but nothing serious, I just limp a little and it gives me pain without warning every so often, my mood is stable and the rest I am not going to complain about physical health, I am generally fine. I wish you are well and we can read another time.
Han pasado 591 días desde la declaración de la cuarentena en Venezuela por pandemia de Covid19, estamos en una "semana de flexibilización" así que las personas pueden aprovechar para hacer diligencias y trámites, respetando lo mejor que puedan las medidas de seguridad. Hoy en particular, se conmemora el nacimiento de Pablo Ruiz Picasso (1881), este artista español vio su primer día en Málaga, vivió a partir de allí 91 años, con mas de 70 años de carrera artística a la que comenzó a dedicarse a los 15 años con sus primeros trabajos como pintor, aunque si tomamos en cuenta su hogar, pues resulta que este hombre vivió rodeado de arte y pintura desde su nacimiento pues era hijo de un profesor de Bellas Artes y conservador del Museo de Málaga.

Picasso definió una corriente nueva dentro de las pinturas y el Arte Plástico en general, bien se le considera el padre del Cubismo y su obra exploró diversas manifestaciones ademas de la pintura al óleo, incluyendo la cerámica, el grabado y la escultura. Con un carácter firme, de ardor indomable, sin dudas todo un personaje. Él vivió para ver el paso de un siglo, las dos guerras mundiales, la Guerra Civil Española, la pandemia de la Gripe Española (mal nombre porque esa gripe no nació en España), las crisis económicas del 29, La Gran Depresión, el mundo de la posguerra, la Guerra Fría, la Carrera Espacial, las transformaciones tecno-industriales que abrieron paso a la revolución industrial de las Tecnologías de la Información y las Comunicaciones... En fin, vivió un mundo pleno de cosas y él las acompañó con un arte trasgresor con respecto a las cosas clásicas, fue irreverente con el poder y esto bien se nota con su obra representativa del Arte Comprometido, acá nos referimos a su Guernica, ese óleo sobre lienzo que plasma los horrores de la Guerra Civil de su país natal (el bombardeo de Guernica)

Una de esas vidas intensas, vibrantes, dignas de ser vividas y de ser recordadas. Una vida que deja huella en la historia y perdura por sus obras.

Buena fecha :) comentando cosas personales en esta bitácora, pues, he estado un poco mal de la rodilla, pero nada grave, solo cojeo un poco y me da un dolor sin previo aviso cada cierto tiempo, mi ánimo está estable y de las demás cosas de salud física no me voy a quejar, estoy en líneas generales bien. Te deseo que estés bien y nos podamos leer en otra oportunidad.
---
---