Blender - Halloween Pumpkins
With Halloween only a week away, tonight I created a 3D pumpkin. It's been a while since I started and completed a piece in Blender. I still have a few projects almost finished but I get distracted easily. Or maybe I just have a finishing problem.
You see I start a piece and then realize I need to get really good a using a certain tool within Blender to get the piece right. So I do a few tutorials on that tool, which lead me to start a new piece. And the cycle continues.
Anyway for this piece I tried something I had not tried before. The knife tool for cutting was used to shape out the face on the pumpkins.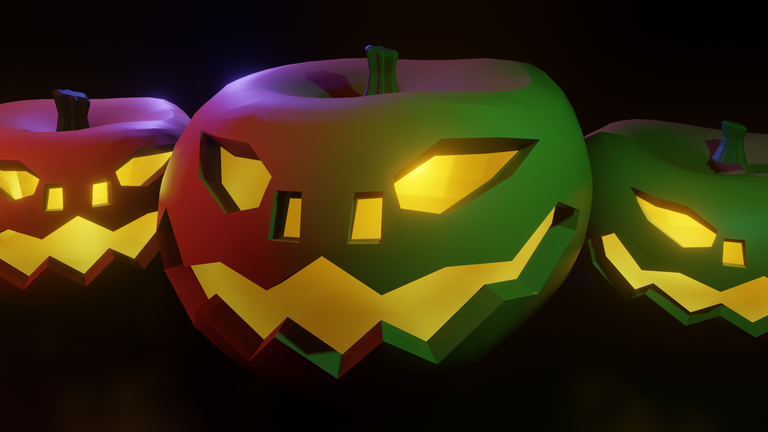 Unfortunately, I have not yet mastered the use of cameras as you can see from the video render.
https://i.imgur.com/knoWF05.mp4
For the render, I used the Eevee engine.
If you would like to create a Halloween Pumpkin like these you can follow the tutorial I followed here is the Youtube link and the creator is Grant Abbit. Do give him a follow if you like this tutorial.
If you would like to support my Blender and Art learning Journey, I am willing to mint some of my work and sell you the NFT.
Obviously, I still have a lot to learn and this was a great tutorial for beginners like me. What would you give this out of ten and why? Comment below
---
---