My Money Journey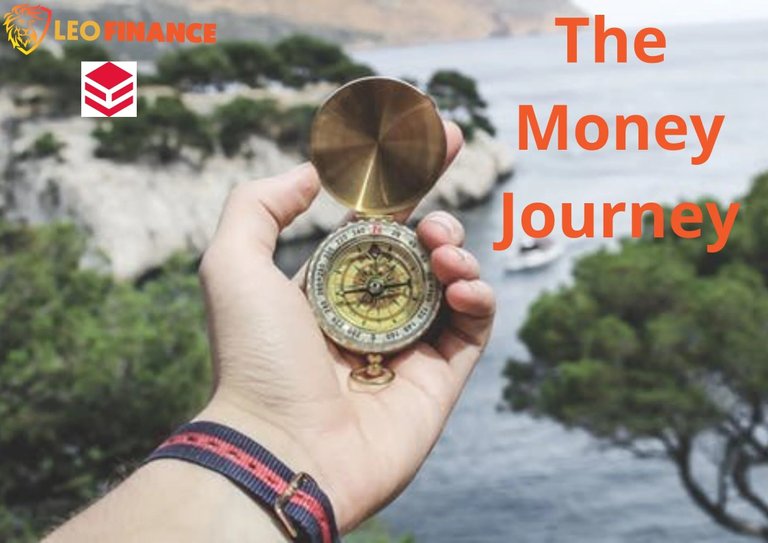 Now, this is a story all about how my money journey got flipped turned upside down. I will like to take a minute, so sit right there and I will tell you all I think I have done for money in my stay on planet earth. My fresh prince of Bel-air rendition.
It's the city Port-Harcourt not born but raised, locked up in my momma's house is where I spent most of my days as a young man and I remember when I was about 9-10 years of age, my chore was to sweep the front porch that our flat shared with an amazing neighbour who was a bachelor at the time. I and my brother @kiwanishasha called him Uncle Yinka.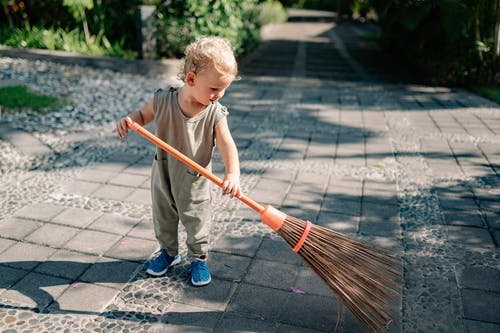 Source
I noticed that whenever we swept his front porch he gave us the equivalent of 5 cents as remuneration. This got us really excited because firstly we just learned the pride that comes with working for something of our own and we thought we would be able to save it up to buy a Sega Mega Drive console.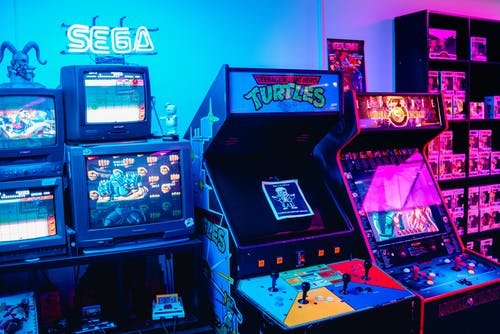 Source
Out of the blue, another neighbour we called Aunty Nengi who I guess just wanted to rain on our parade mentioned to Uncle Yinka that the 5 cents gifts were unnecessary and African culture mandates that we clean up the neighbourhood as some form of duty. Uncle Yinka was first reluctant to stop giving us the 5 cents but eventually reduced the frequency to which he gave it to us before ultimately stopping. However, my mom wouldn't let us ever stop sweeping his front porch as she said it would help build character.
A few years later when I was in my early teens my mom opened a shop in the neighbourhood that I and my siblings took turns tending to. This wasn't a chore that we got paid in cash from but during the summer holiday, we worked in the shop to get new school supplies. I remember getting the new Aerosoft school sandals for my troubles, it made me feel like a part of the cool kids in school and knowing somewhere in my head that I earned it made it very satisfying.
The moment I finished secondary school (high school) and was getting prepared to write the standardised tests needed to get into university, I was bullied out of the house by my mom who was upset that all I did was sit at home, play video games and eat up all of her food.
She found a job advertisement in a water factory in the papers that needed staff for pretty much unskilled work and asked me to apply. I was a bit scared they wouldn't employ me as the only skills I had were helping out my mom in her shop and doing construction work (Oguaja) for new building projects. I went to the interview a bit fidgety but was given the job. I even introduced an uncle to the factory that was also given a job.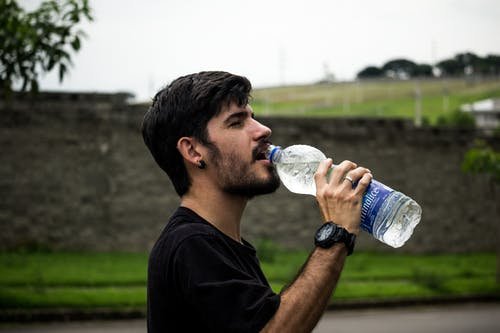 Source
I was first put in the water bottling department because I seemed frail and incapable of taking part in the sachet water production line which seemed a bit tedious. I wasn't to be deterred as the strongest and coolest people in the factory were all in the sachet water line and I too wanted to be a part of it. I spent my breaks helping them out and tried to learn what they did. Before long, the manager of the sachet water line personally asked that I be transferred to his department. The pay was less than $20 a month and very stressful but I loved doing the work.
It wasn't long before I got admitted to an engineering program in my local university and had to quit my job. The wages I saved up were able to get me some things I needed for school and reduced some of the burdens from my super hardworking mom.
After having a taste of factory work, I just loved using up every free time (ASUU strikes) and holidays to get jobs. I got a job as a barkeep in a hotel close by once and had fun with that experience. The wage was about $31 a month but the tips I made a month was almost triple my salary.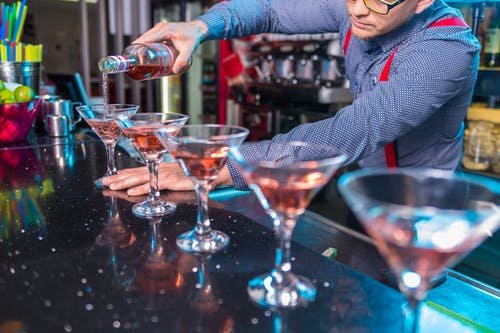 Source
I finally had a taste of engineering work a few semesters down the line. I got attached to an automobile mechanic in my second and third year school breaks for daily stipends and in my fourth year, I was attached to Bredero Shaw, a pipeline fitting company as a member of the maintenance team. As an intern, I only got a transport allowance of about $48 a month during my 7-month stay. My time at Bredero Shaw was remarkable as I took part in thorough maintenance exercises and even learnt how to move a few heavy machineries. I had a boss named Akpan that took me under his wing and taught me the ropes as well as a Pakistani maintenance engineer that really took a liking to me because he thought I was hard working.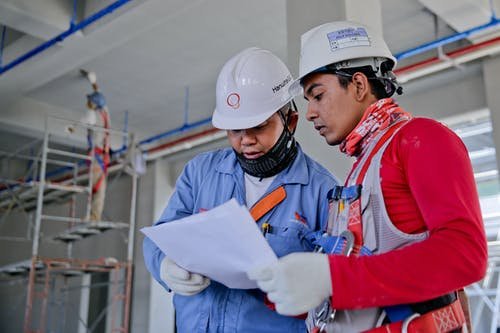 Source
Finally, I was done with college and mandated to serve my country for a year. I moved to a new city and since unemployment is a big issue in my country, everyone in the mandatory service program was ordered to either work in Agricultural or Educational endeavours. This was irrespective of what your area of study was. The only exceptions were those in the medical practice as they seem to be essential workers.
I got attached to a senior secondary school where I taught Mathematics and Add Maths or Further Maths as we call it over here. I thought I would be shite at it but later realized that teaching came naturally to me. The students also appreciated me so much that they wrote a letter to the commandant of the school asking that I be retained after the one year service. The school was willing to keep me but didn't have a budget for an income for me and asked if I would stay back for close to nothing as the only allowance I got from the school was $5 a month.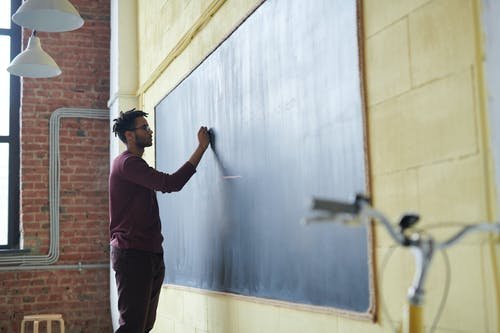 Source
I gave it a thought for a while to see if I could live off that amount in a city far from home in addition to lots of temporal home learning teaching gigs I had gotten. After giving it a thought I decided to return home as I would have a support system in my loving family while looking for an engineering firm job.
In the first few weeks of my return, I dropped applications in engineering firms and schools alike just so I can get a source of income and move out of my mom's house before I overstay my welcome.
I was fortunate to get a teaching job that gave me accommodation, a laptop and a $140/month salary.
At the first instance, I was excited because I believed it will help me take care of myself but 2 years into the job I realized I was unhappy as all I wanted to do as a kid was to be a practising engineer and this job seemed to be stopping me from living my dream as well as not providing any room for growth.
While at the job I also got introduced to lots of get-rich scams by my colleagues that saw me lose up to $800 of my saved income. One of the scams was MMM which took over my country like the Coronavirus took over the world and then there was Twinkas that seemed too good to be true but because I saw mates making quick cash from it I put some money into it and they all crashed hard.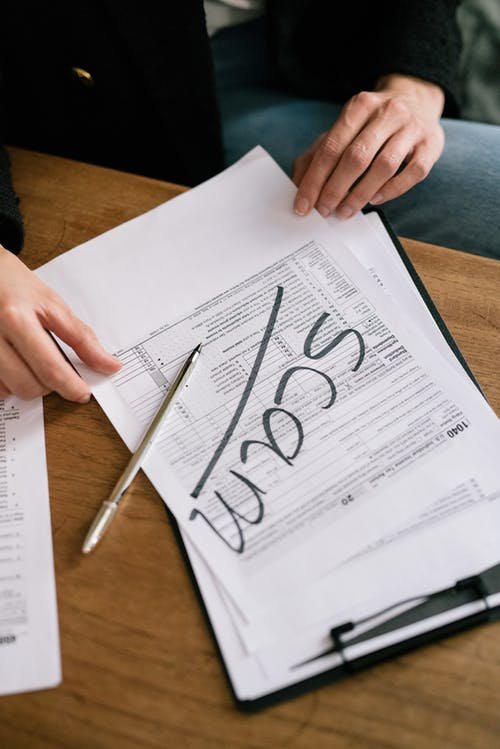 Source
My job also got me introduced to cryptocurrencies in 2016, I even bought a few assets at the time but when I quit my job in search for greener pastures I had to sell everything to survive.
My mom also started up an outdoor catering services business in our local community that has been the most successful venture of work I have plied in. So many times I wonder why I haven't packed up to go home and help full-time. Although, as it stands because of the amount of effort I have put into making her catering jobs a success in the past I still have some sort of management position in the family business.
So, I quit my teaching job and left what I have known as home all my life in search of greener pastures. I got into graduate school far away from home in a Masters program in Aerospace Engineering which unfortunately is all theory and little to no practice. I am presently in the last lap of that adventure and hope that the future is bright in this pursuit.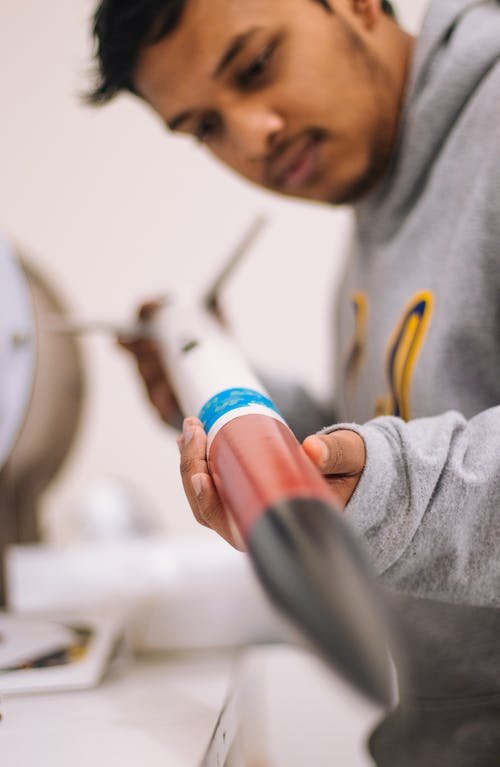 Source
The moment I decided to leave home, I met @belemo who was so enthused about blockchain technology and all the wonders that can be achieved through it. It took me a while to get sold especially due to my previous experience with get-rich schemes. Eventually, I gave it a shot and my life has been a joy since I started becoming consistent.
I have met amazing people on the blockchain who have gone ahead to help me find my feet both within and outside the blockchain. I have great friends and brothers here on Hive and for once in my life, I think I have found something of my own that I can truly grow in.
The Hive blockchain and the Leofinance community have been so helpful in my growth, and I know it's just the beginning of good things to come.
Thank you for stopping by
Discord - pappyelblanco#6899
Twitter - @pappyziggyfizzy
Posted Using LeoFinance Beta
---
---