Heat and doves.
Shame, the doves are also limp in the heat today.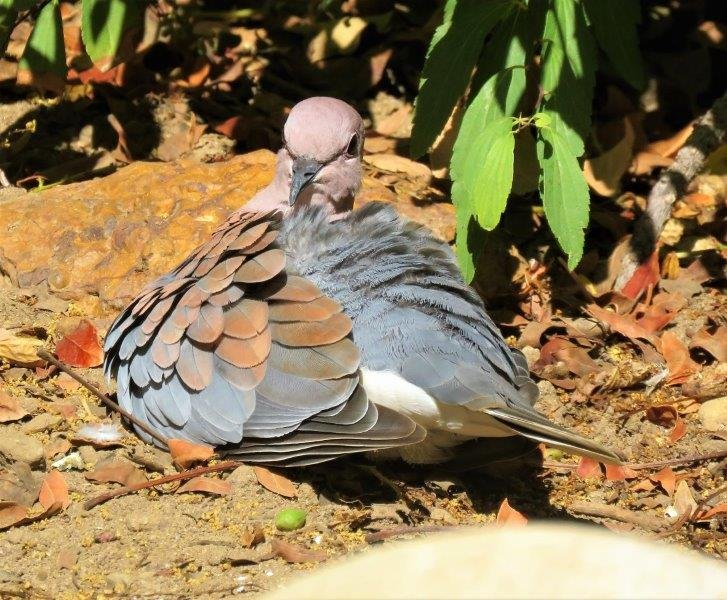 I only slept about 2 hours last night and it is hot over here. So we didn't go out as you know what one feels like after a long night with no sleep.
In my younger days it never troubled me, as I often worked double shifts, but now it all seems to catch up on me and it takes it's revenge on my bones.
So I sat here limp in the study as I cannot sleep in the day and I took photos of the doves' sauna hour. Every day at exactly the same time.
I am sure that the doves watch the clock on the church tower :)
Come and see.
For some reason this flower pot is favored by all in the garden as I showed you a sleeping squirrel in this same pot.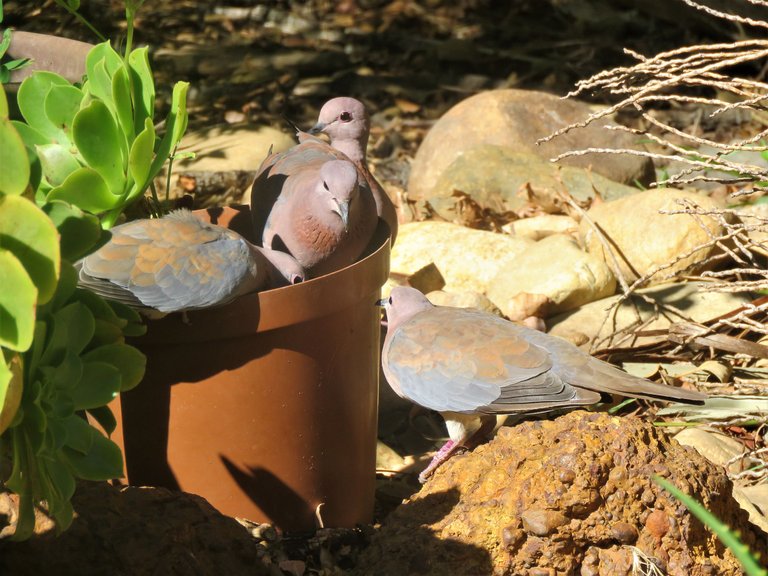 Some of the sauna photos here below.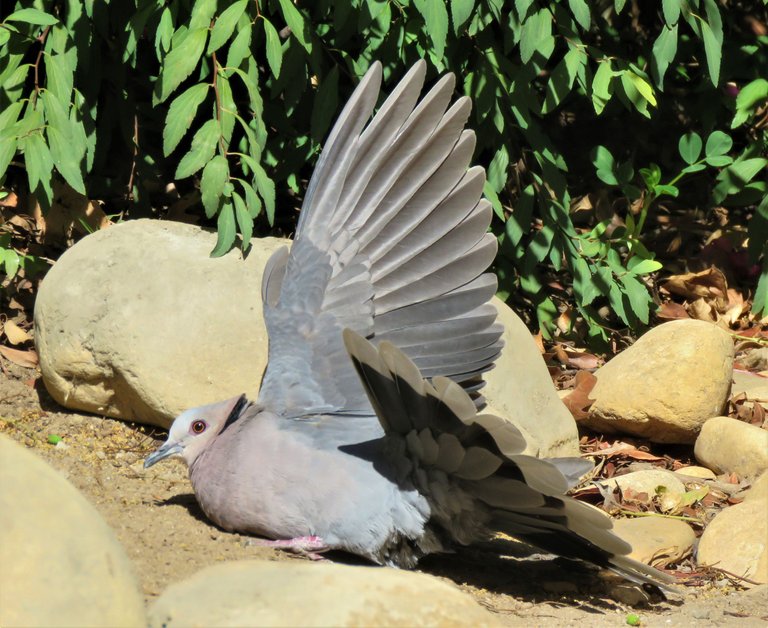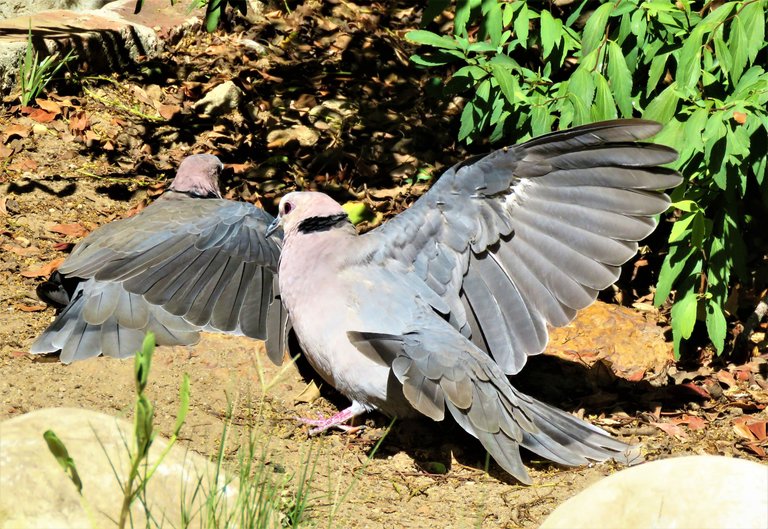 A full house on and in the bath with 3 Laughing doves and two ringneck doves.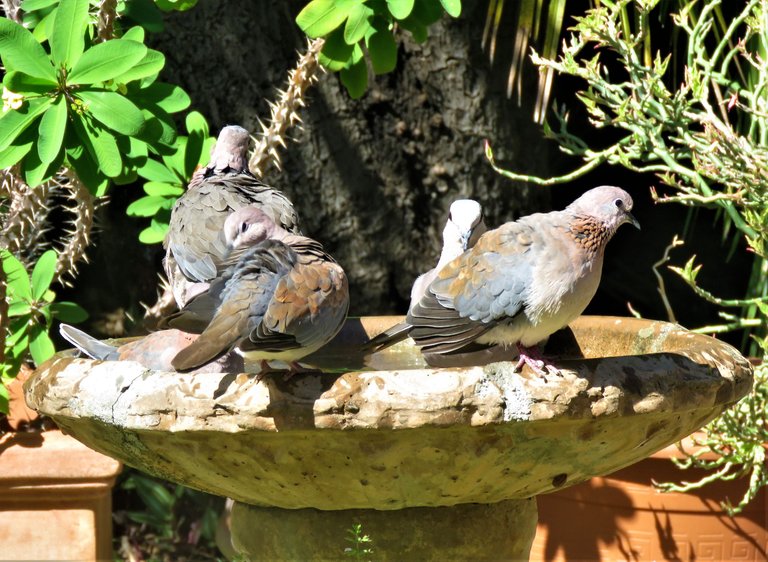 And we continue with the fun in the sun.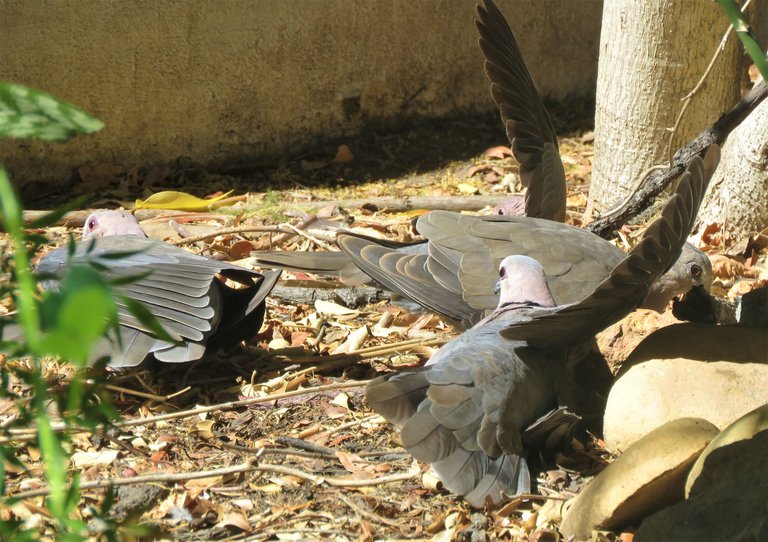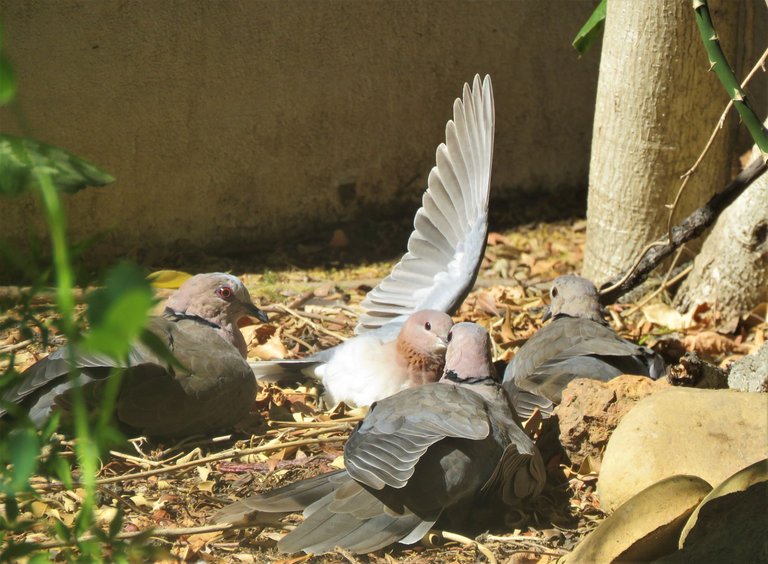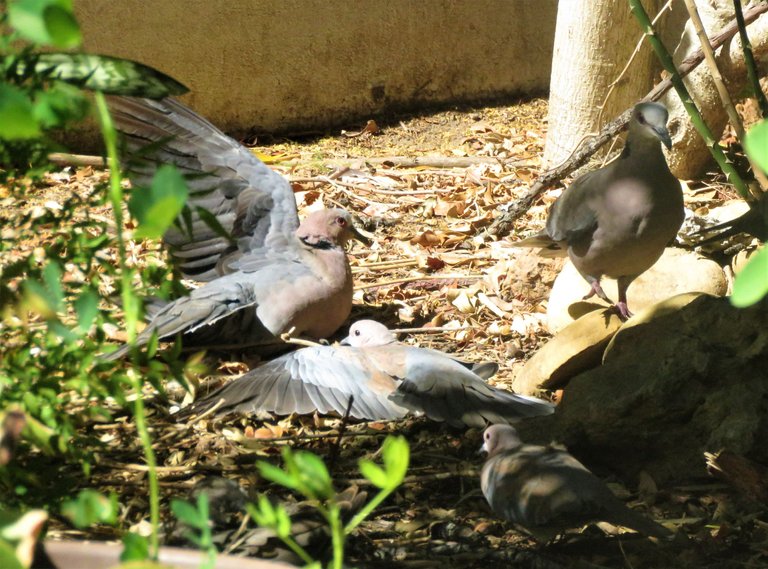 Stress is certainly bad medicine for anyone. Yes, a degree of stress is necessary to keep us on our toes, but stress both at work and at home will eventually get to one. We are mostly on the run every day and I think that Mother nature is sending me a message here with the doves.
Just yesterday we spoke to a young lady that volunteers in the charity world and she for some reason started talking about setting boundaries.
We normally take everything on the fly, but we started to switch the phone off at night. So yes, we are working on the setting of boundaries, but not to an extreme as we have to be available.
My brother in law, same age as me, is seriously ill and we don't know if he is going to make it, so everything is touch and go. A real madhouse lately.
Time in the garden makes me very happy what with all of the action by all of the little critters that live here and it takes all of the troubles out of one's mind.
Such is life and I hope that you have enjoyed the photos.
And That's All Friends.
Photos taken by Zac Smith-All Right Reserved.
Camera: Canon Powershot SX60HS Bridge camera.
Thank you kindly for supporting a post by @papilloncharity
---
---