Opened My PsyberX Crates!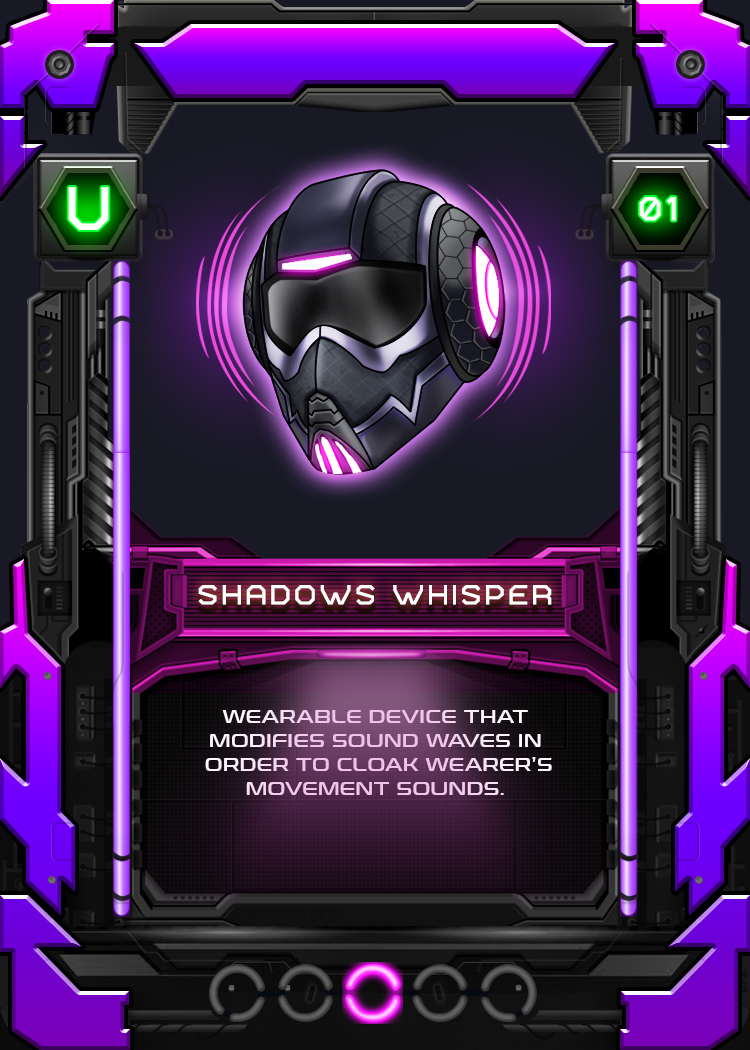 ---
Yesterday was the day!!!!!! The PsyberX Marketplace opened yesterday and all the airdrop crates were made available and new crates were listed for sale. I held enough LVL prior to the marketplace launch to qualify for 4 airdropped crates. I can't begin to describe how difficult it was to not just go crazy and open all 4 crates immediately! I was able to stave off the temptation (for now..lolol) and only opened 2 of my crates.
Each crate has 5 NFT's that will be used in-game when the playable game drops before the end of the year. The NFT's include weapons, perks, and killstreaks and they range from common, uncommon, rare, epic, legendary, and overlord. I was able to pull two legendary cards from my two crates! There is such a very small chance to pull an overlord card, but I can't wait to see them all and what they might eventually sell for. Of course everything right now is pure speculation and I'm sure most people are just throwing crazy numbers out there hoping some one bites, but once the game launches we will be able to see how much utility each NFT will have and then a true value can be determined.
---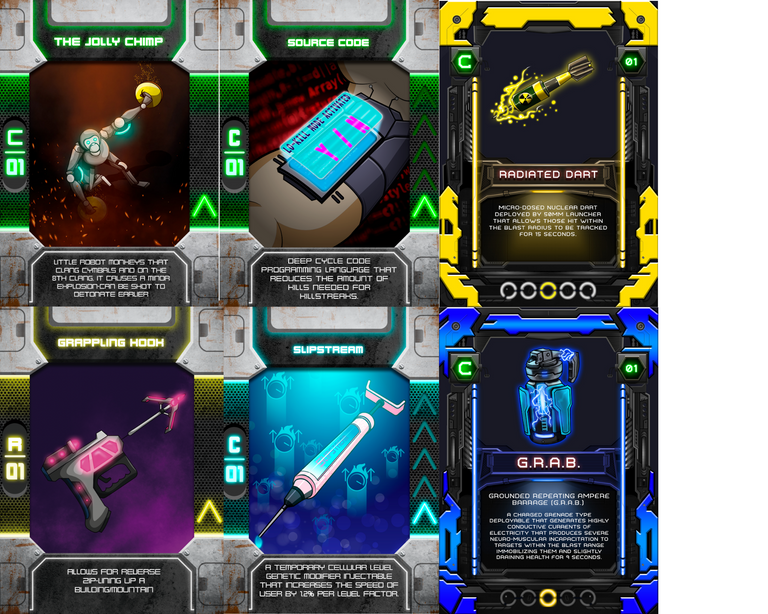 ---
The most fascinating thing about this experience for me was that I actually created the names and descriptors for a decent amount of the NFT's for this project and it is absolutely surreal to finally see a piece of my imagination being represented on the blockchain in the form of these cards. It is so satisfying to see an artist's interpretation of my ideas and in many cases the visual depictions for the ideas are exactly what I had in my mind when I wrote them....its crazy!! lolol
Out of the two crates that I opened, my ideas were Shadow's Whisper, Source Code, Radiated Dart, Slipstream, and G.R.A.B.. Shadow's Whisper was one of the first ideas I submitted to the PsyberX development team and it is my favorite card(that I opened so far). I think my overall favorite though is a card that is a nod to my camping playstyle.....Campers Gonna Camp lolol There is already one on the marketplace for sale, but I think I may need to wait for the hype to die down and the prices stabilize a bit more!
In addition to the two crates that I opened, I received two NFT's for buying a Founder's Kit that was a small in-game land plot, Juggernaut NFT, and the No Remorse NFT. These two in-game NFT's are perk type attributes that were added as a "thank you" for those who bought Founder's Kits.
---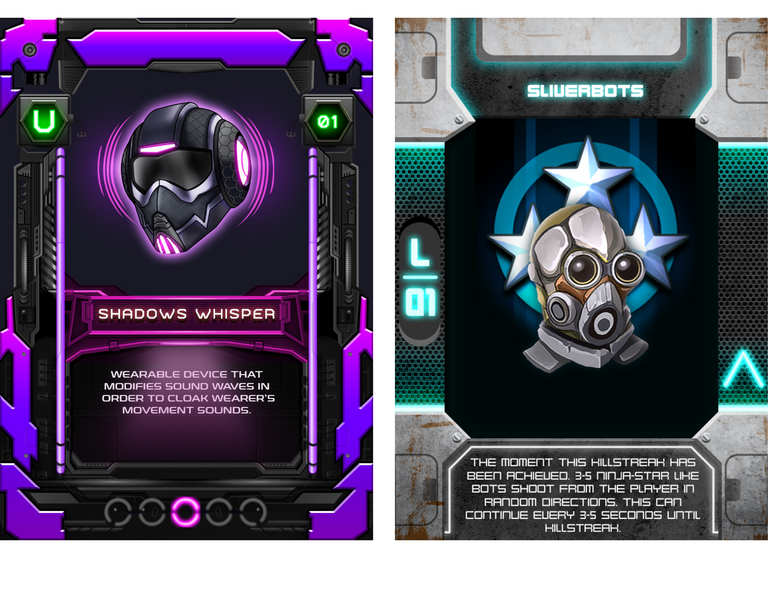 ---
It has been so amazing working with the PsyberX team and the other extremely talented writers who have been working on the PsyberX lore, cards, and character development. This game is going to be phenomenal and I can't wait for it to launch! Thank you all for taking the time to read my post and remember that I love you all and you all have the spark of creation in your soul when you put pen to paper!
---
All That Is Gold Does Not Glitter,
Not All Those Who Wander Are Lost
-Tolkien
---


---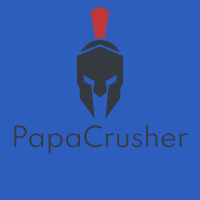 ---
---