Deposit & Withdrawal of Hive from Binance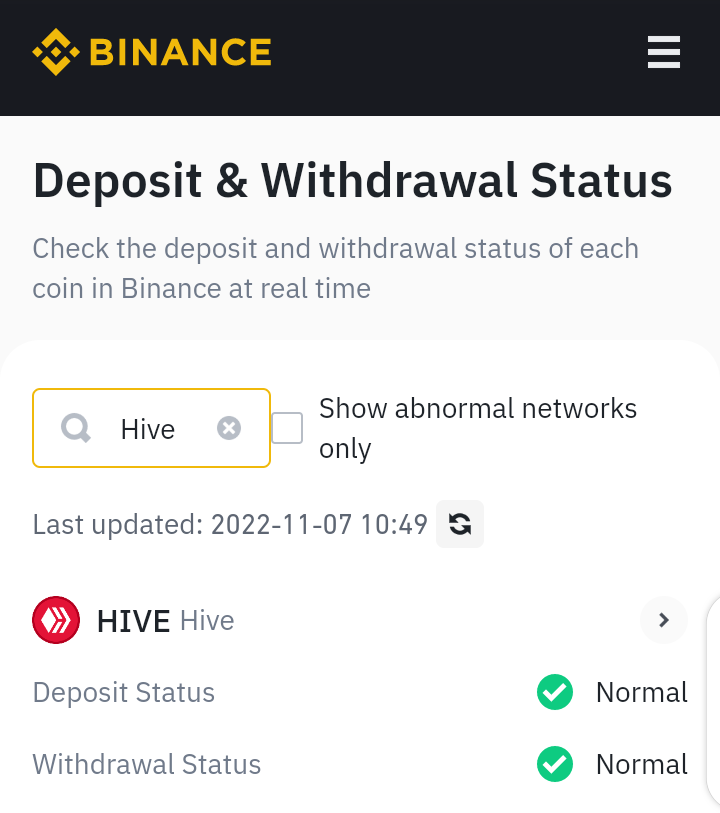 Deposit and withdrawal status as of the writing of this blog post.
I have gotten so comfortable transacting on Binance that the current on-and-off access to withdrawal and deposition of Hive on the platform is not a pleasant experience.
To be honest, I have been super busy that checking out a new method to transact Hive has not been possible but that would be taken care of today, and trust me to come back with a short tutorial on the alternatives.
What I do these days is to keep checking back. Very lazy, I know right, but it is what it is.
So far so good, I'm still able to transact. I guess that's why I didn't feel pressured to learn a new method.
To anyone who may not have noticed the partial suspension yet, there was a hard fork and an upgrade of the Hive token which led to the partial suspension of the deposition and transfer of Hive on Binance. This has been on since October 11, 2022. I'm not sure if this maintenance is a yearly thing but we experienced this around June last year too.
Meanwhile, HIVE trading is not affected by this. The impact of the hard fork and network update seems to only affect the deposit and withdrawal.
Trading has been going as usual. In fact, I just placed a trade this morning.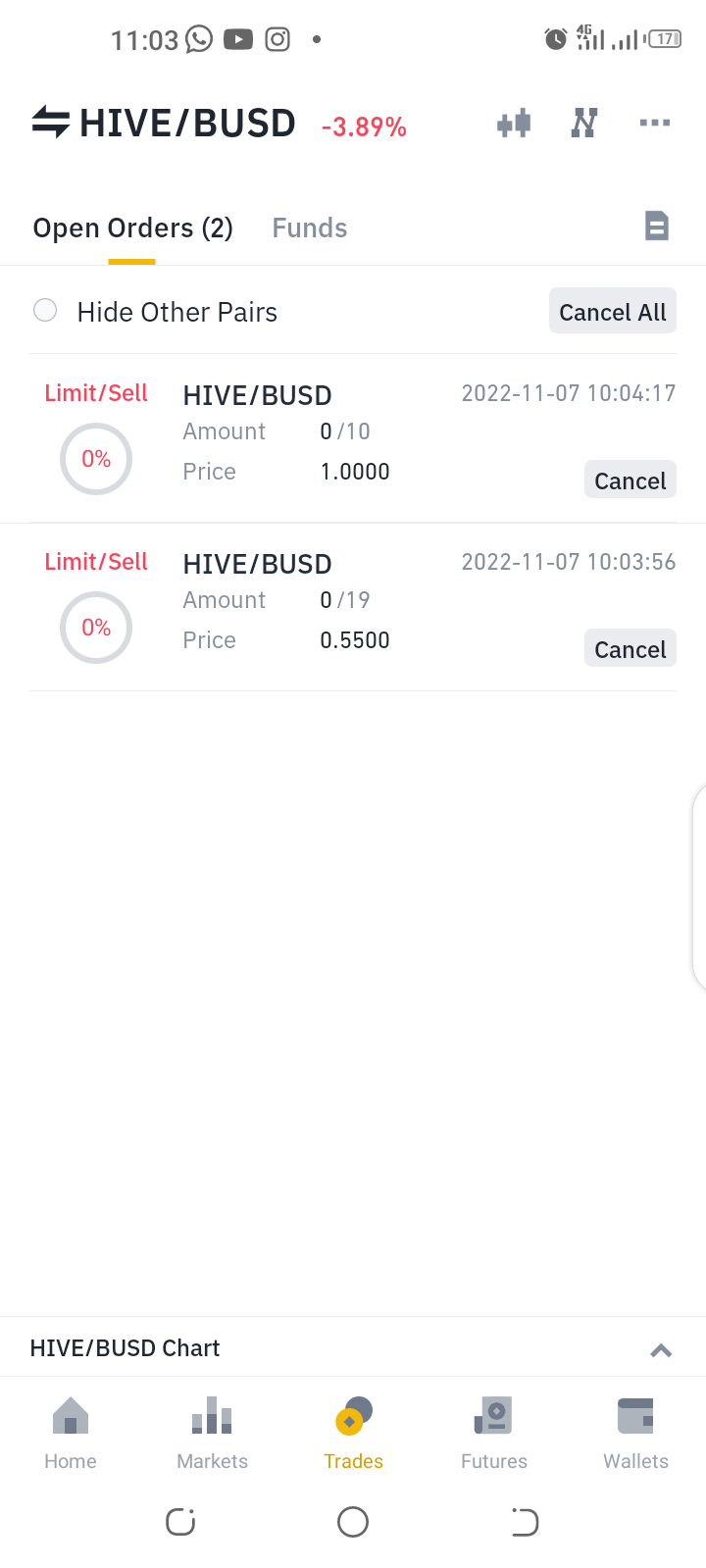 While this can be a cause of concern to you, Binance actually allays our fears by assuring us that all users who have HIVE on their Binance accounts can rest because they will take care of all related technical requirements.
However, there won't be any new tokens produced as a result of the hard fork and network upgrade for Hive.
All of these are to be back to normal once they believe the upgraded network is stable.
I guess we'll have to keep our fingers crossed till when they reopen deposits and withdrawals for HIVE fully. Though the status as of the writing of this blog post states 'normal'
However, if you don't want to wait on Binance like I have been doing, you can use Pancake swap or Paraswap. Here is one ready-made tutorial by @readthisplease STEPS ON HOW TO BRIDGE HIVE TO bHIVE. You could follow this handy can't tutorial.
I have read a few blog posts on how to use these platforms myself, even though I have not used them for this purpose. I shall experiment on them and come back with the tutorial as I said earlier.
How have you been transacting Hive? Did you miss Binance?
Posted Using LeoFinance Beta
---
---