Food for Vegetarians (Pumpkin and Bean Curds) Myanmar Food-Content # 7

Hello everyone. I'm from Myanmar and I would like to share a bout Myanmar Foods. Greetings my dear friends of hive and especially thank to you who are taking the time to read my post.. Today is for vegetarians, pumpkin is cooked without meat.
First of all, I am a vegetarian. Not always. I eat meat one Sunday for my health. Today I am going to cook pumpkin and bean curds.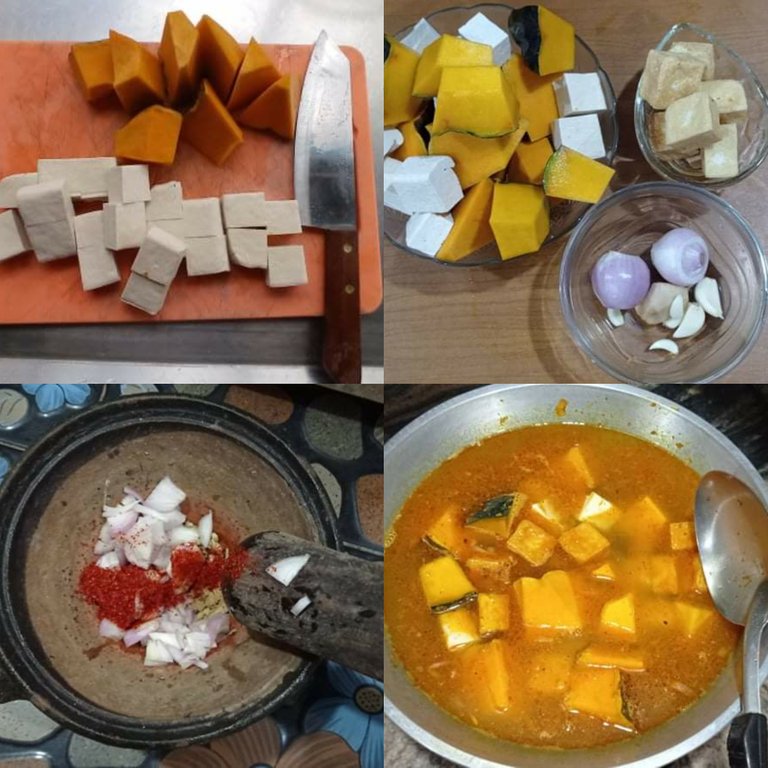 Today is Saturday. It is usually school and office holiday. So there will be a lot of people in the market today. I went to a local market early in the morning. Today I will cook Pumpkin fruit and Bean. And it must be a vegetarian dish. Because I do not eat meat today. So I bought some pumpkin fruit and some bean curd. The next day was Sunday, and I ate meat one day a week. So I bought some fish. I also bought some carrots and cucumbers. That's for two days meal for me. Here's how to cook together for use with Pumpkin Fruit and Bean Curd.

---
Here are the ingredients:
Pumpkim fruit
Bean Curds
Pepper
Onion
Garlic
A little gin
Oil
Salt
Spice powder
Grand Masla (garam masala )
Chili powder
Turmeric powder
---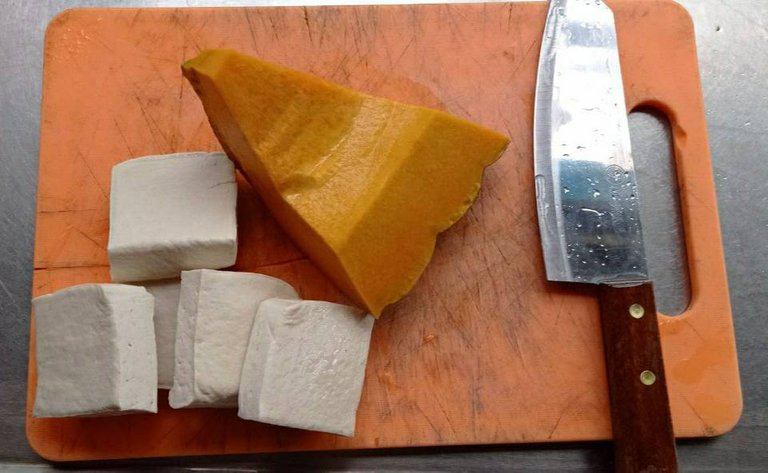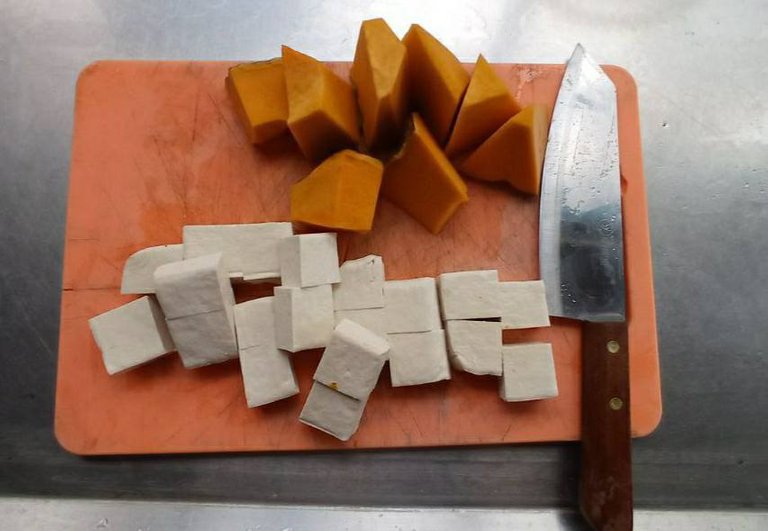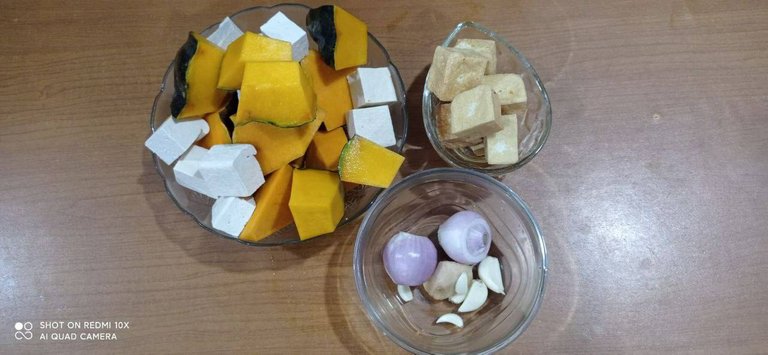 First, cut the pumpkin fruit and bean curds to the desired. Slice the garlic, onion and ginger.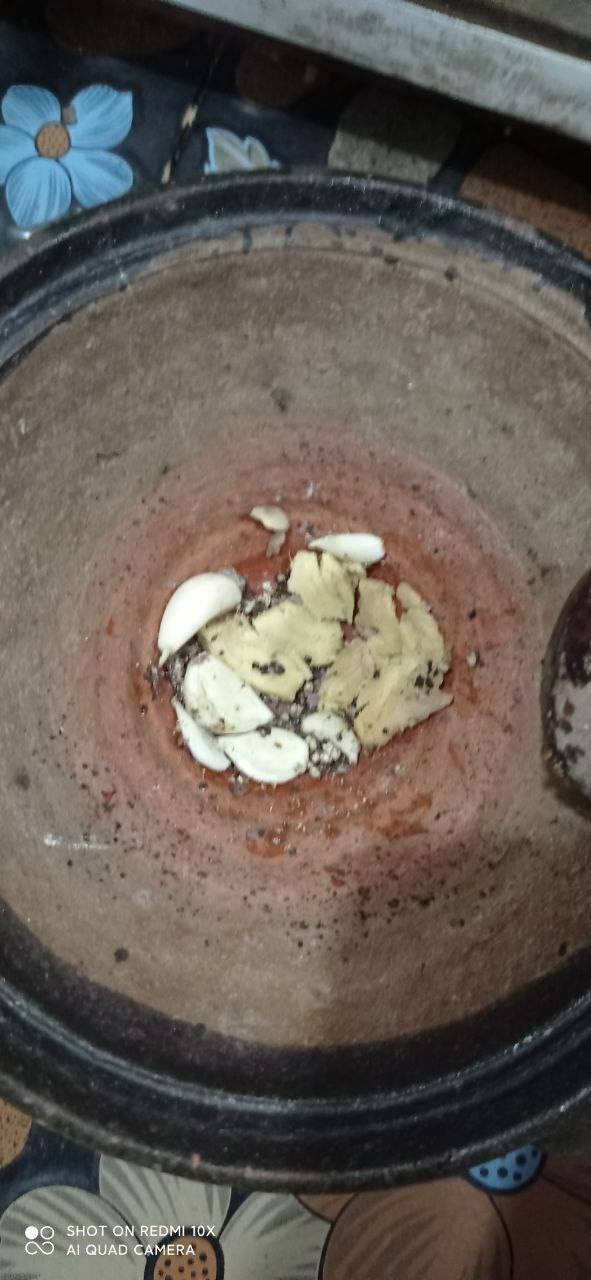 After rinsing, add to mortar grinding. Add a little chili powder and some Pepper. Mix well. These are to get a good taste with the yolk.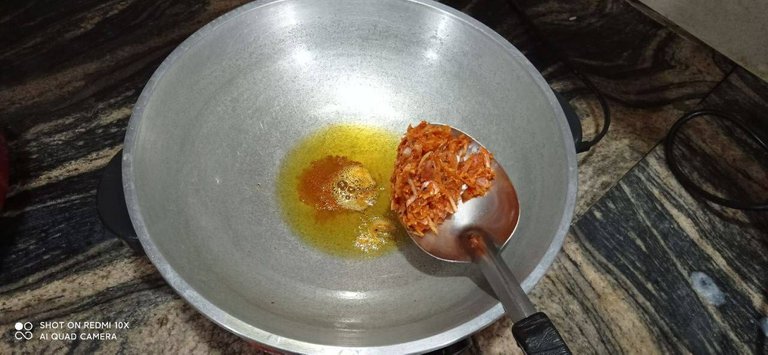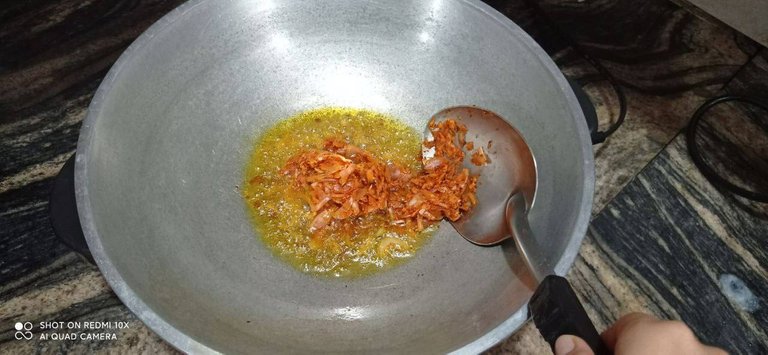 When done, add a little oil to the pan and cook with turmeric powder. Then add the yolk you made and fry.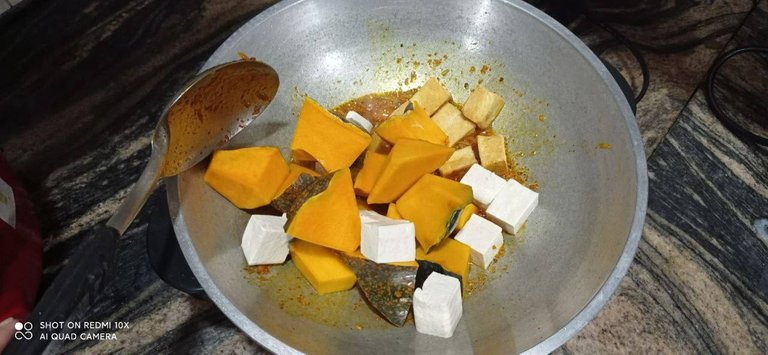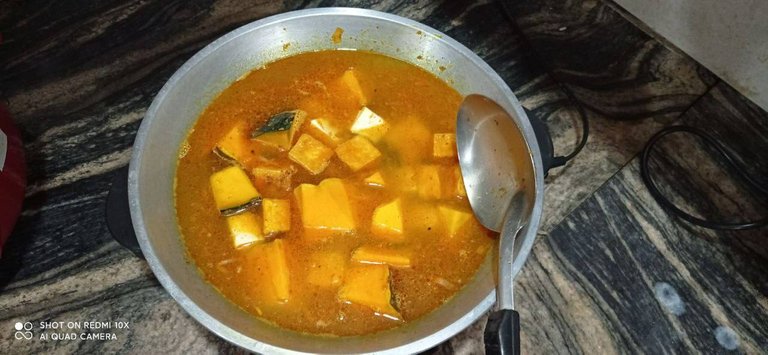 When the onions are cooked, add the pumpkin and bean curds. Add water and Grand Masla (garam masala). In this case, you can add a little salt and spice powder. Adjust the taste yourself. Do you like sweets? Anyone who likes salt? Adjust as you wish.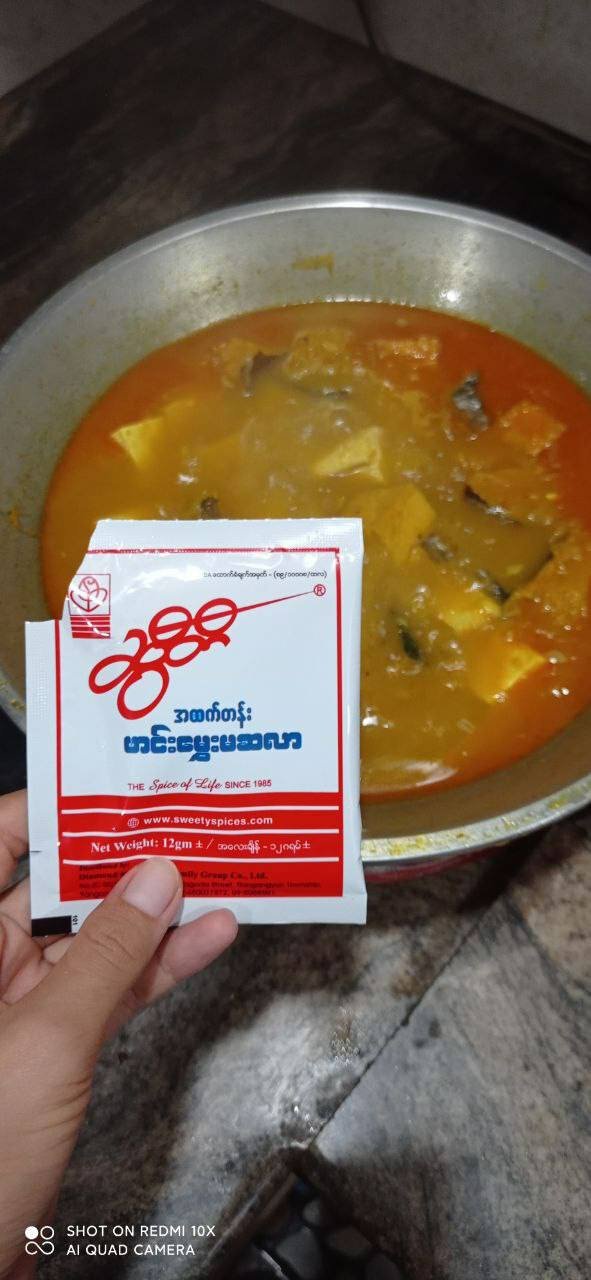 I split bean curd into two types because I want to eat it uncooked. First, fry one. One is added while cooking. It all depends on your taste.
Once all this is done, you will have about 25 minutes to cook. When the pumpkin in the pot is tender, your cooking is over. If you want more yolks, add less water. This is my cooking style. If you have a better recipe, please share it in the comments.

Thank for taking your time to read my post.
Aye Myat Mon (Myanmar)
3 Oct 2021 ( 0:14 AM )
---
---