First-Ever Night Wednesday Walk With A Smile
Good morning hivers! I woke up with pain in my head. I am maybe luck of good sleeping last night. We have a lot of visitors because one of the daughters of my employer will go to France today. Her husband, a military officer was given the scholarship to study there and family members are given free visas to go with him. It caused me to sleep late at waking up earlier. Then I got a strong headache. Thank God, I am now in good shape so here I am going to share my night walking yesterday.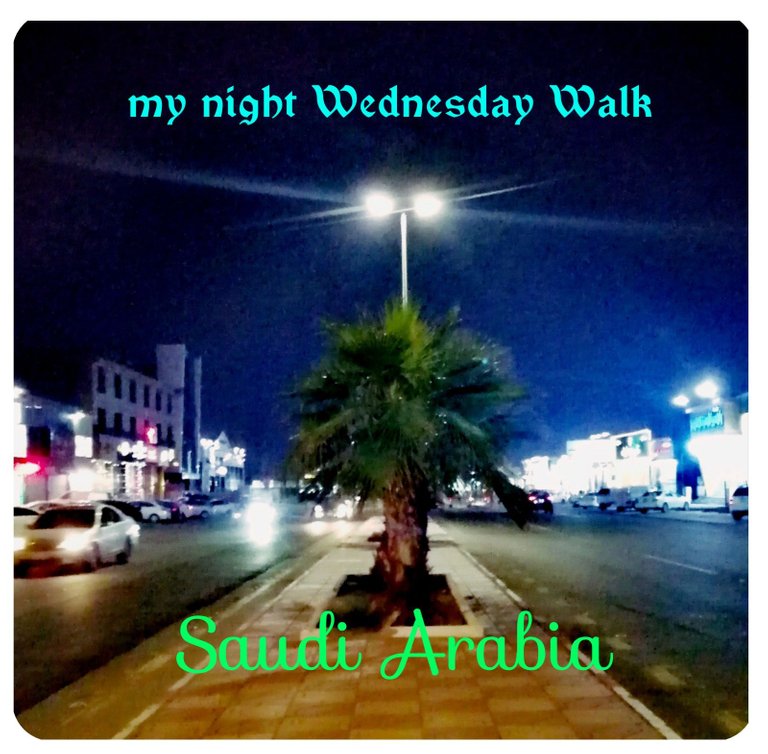 Upon the emergency request of my friends, I need to go to the bank to send money to their families. Sad to say that sometimes employers are not going quickly to the bank when they wanted to send money. It is already one of my obligations for my Filipina friends and it is also my one way of earning. Because I have already stayed here for a long time, I can go out like going to the bank and markets and I already knew how to speak Arabic fluently. I knew how to depend on myself if there will be an argument in my way. All the other #ofw are not allowed to go without the employer. If they need something like sending money, I am at their service. I could not say no to my friends.
The temperature now and the weather is too hot. It is not good for me to walk around like before during daylight. I choose to walk at night yesterday and it turned out a good walk so I could able to take photographs along my way. Many times I went out by car and my experience last night was too good. I saw a lot of restaurants with vibrant lighting just to attract people to come inside. The night was so good and the light of the street.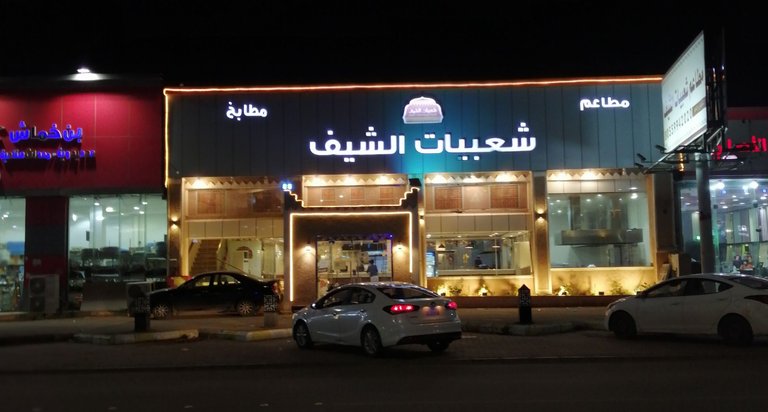 I never thought that this is a restaurant. I passed here many times during the daytime without knowing what is inside.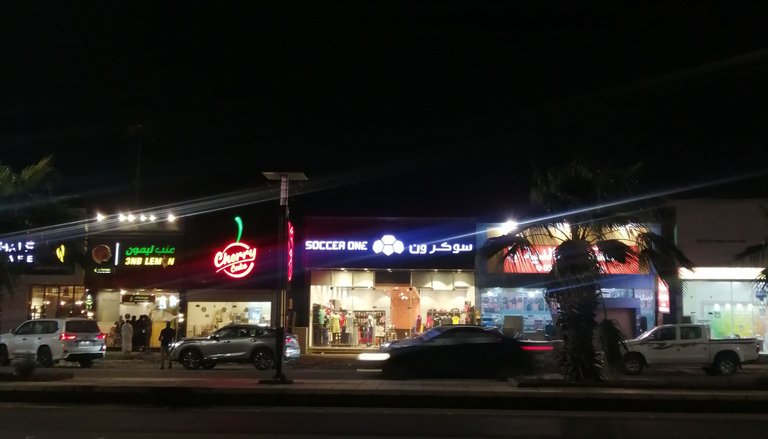 All the stalls were restaurant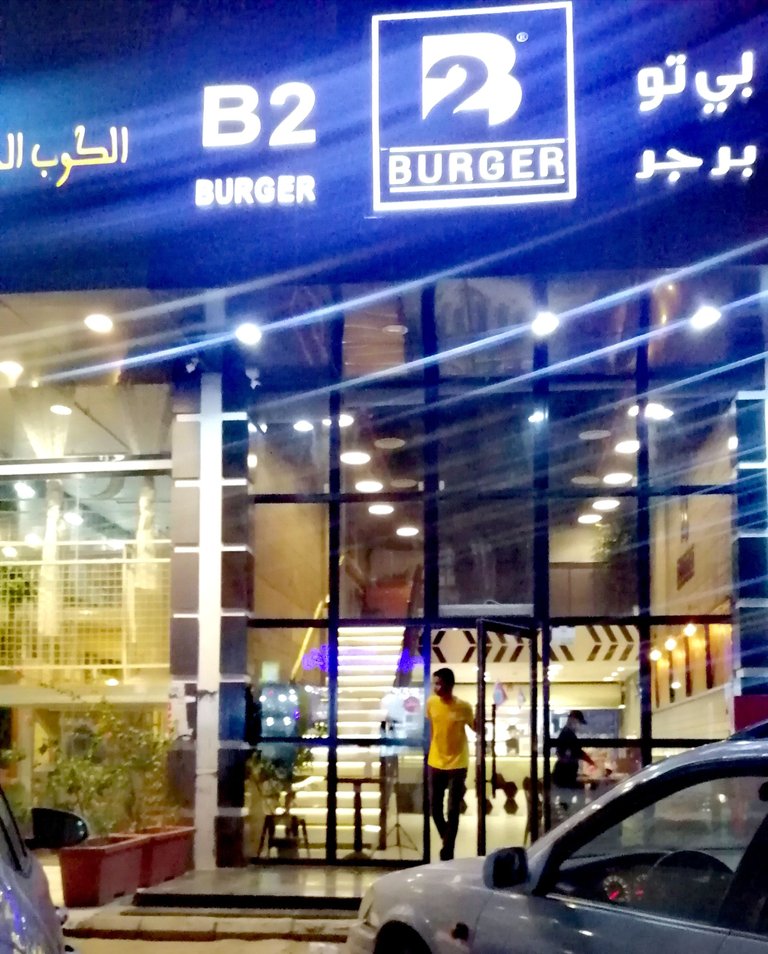 The burger house that has a perfect cheap burger. My employer bought burgers here online and deliver them at home.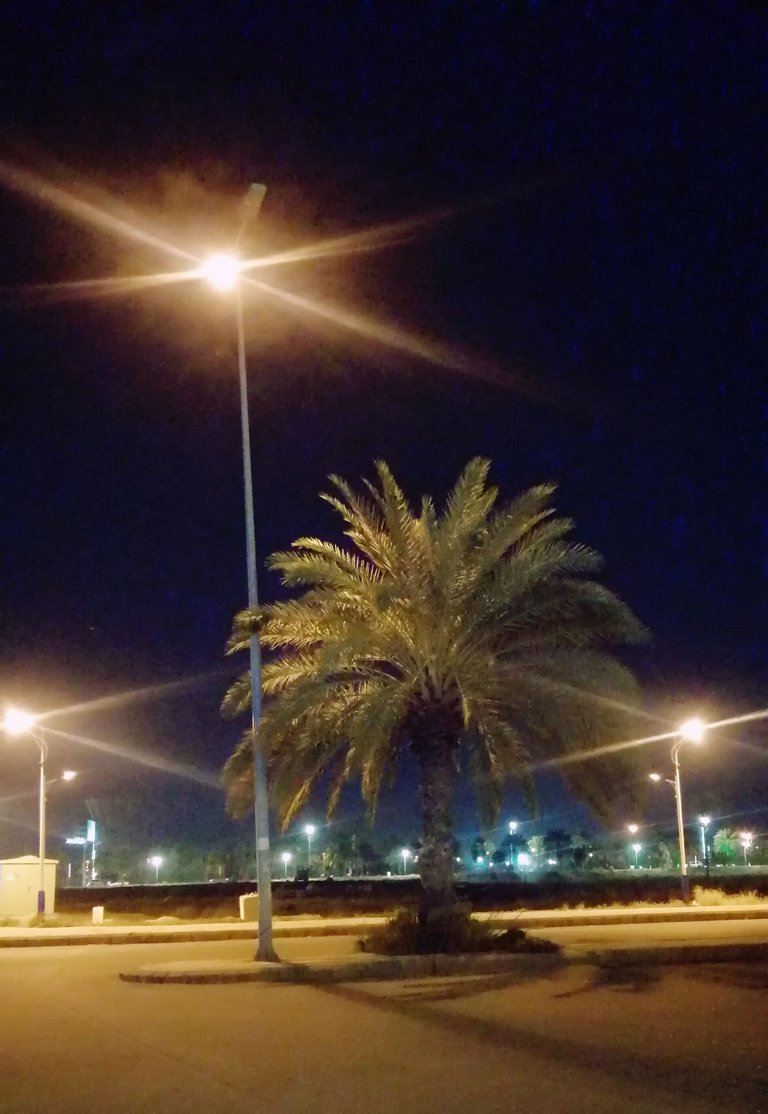 I kept on walking and found a date tree looks amazing with the backlight.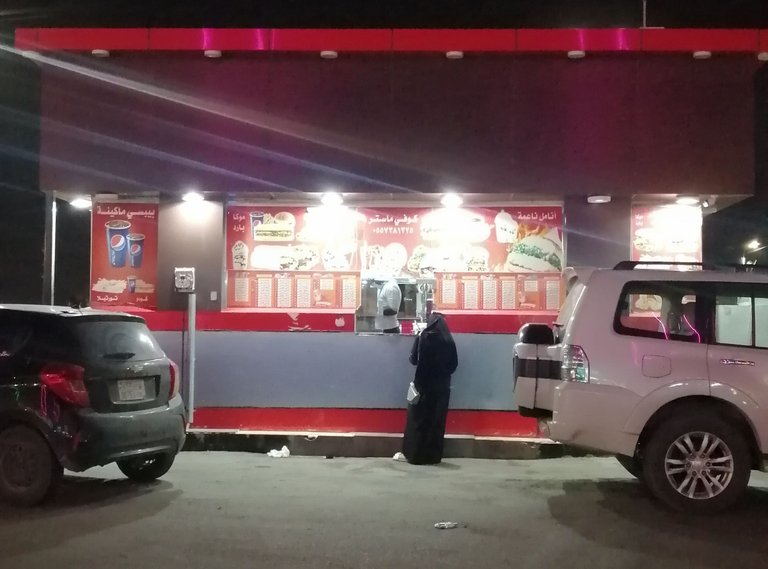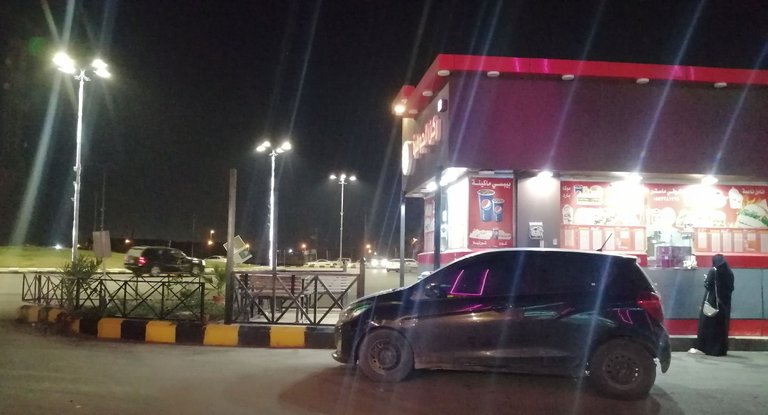 I was almost near to the bank and I saw the niece of my employer buying food. She never knew that I was taking her this picture. She was the one driving their car.
At the bank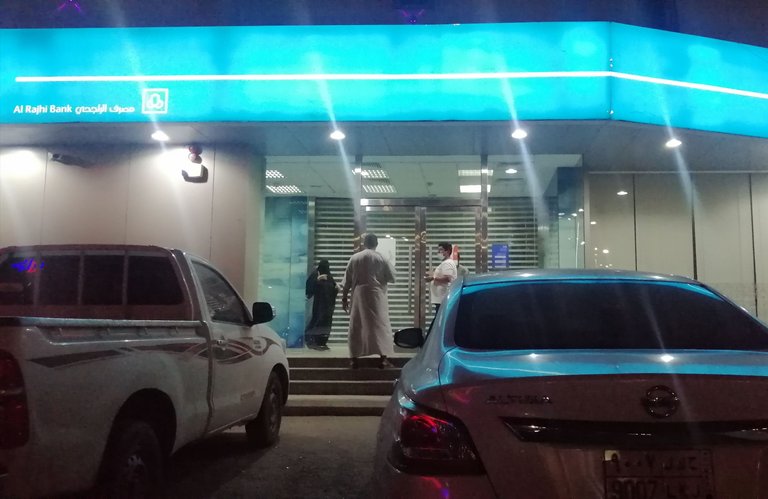 The bank is not open at night here and I was just using the ATM for my transaction. It is so useful to me. I ignored this system a long time ago because of ignorance. The teller told me to avail myself ATM but I refused until then I realized that I could benefit from it.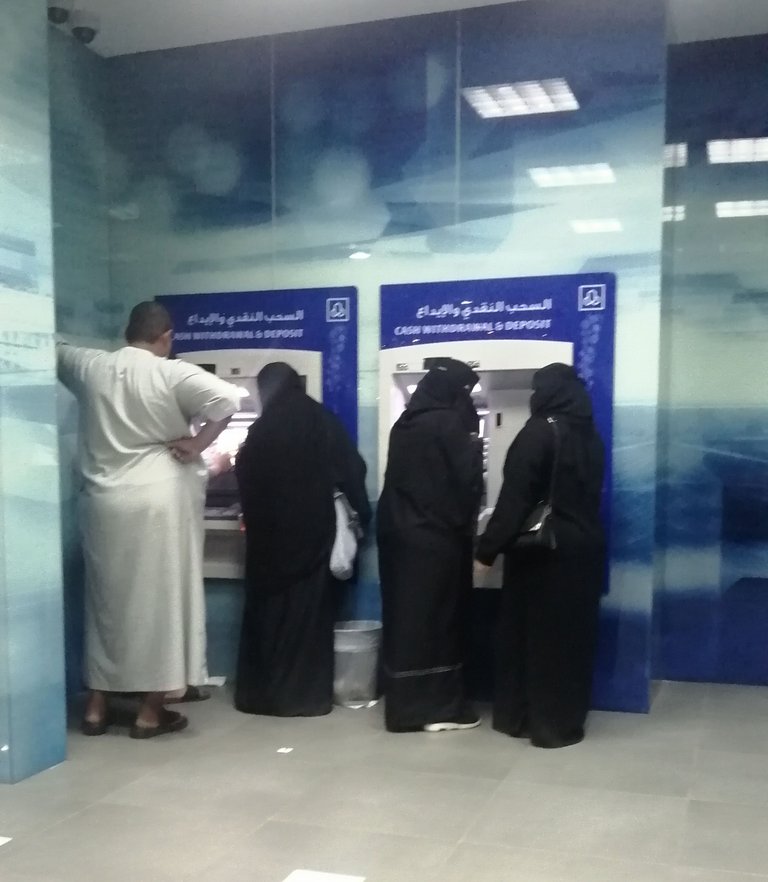 They were all Saudi citizens and it is a great shoutout and independence/freedom for all the women here. They are already allowed to go out driving and access their ATM. There are a lot of rules that changed and many changes will be coming soon.
After those women, I dine sending my money to three remittances receivers, the family of my friends. I did it quickly and I never forgot to buy grilled chicken for my cats. Before I went out, they were all following me at the main gate.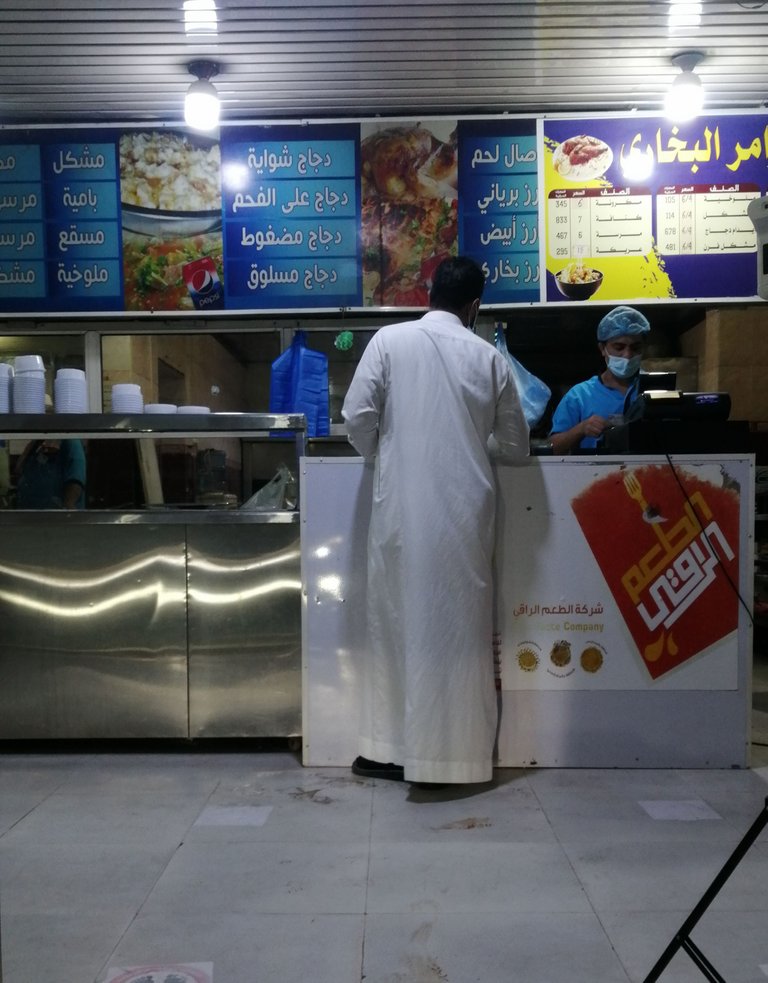 I just called the waiter because a man was standing at the cashier. I didn't want to have close contact with anyone. I was still looking for my safety.
After buying my cat's food, I started walking again for home. It was not easy doing that. I was working for a whole day and walked. It was so disgusting being an old woman, I felt tired but they needed my service. I just think about everything positively.
Along my way, I wanted to buy fried chicken for me but, I thought my earning on that night was already spent for my cats. Hahahaha! So I don't buy for myself and bought grilled chicken for cats.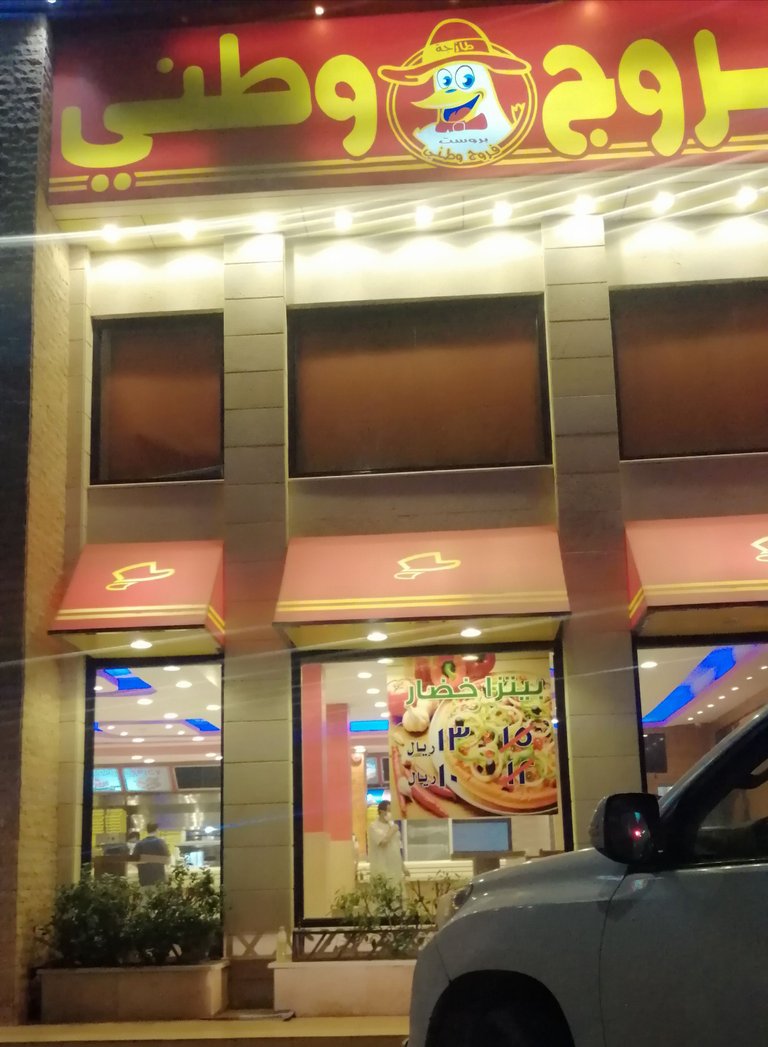 This is my favorite restaurant for a fried chicken. and pizza. I suppose to buy it here but I control myself. We have a lot of food and fruit at home. Why buying it?
Sad Moment
As I walked faster, I saw a dead cat lying on the street. I felt so bad, I am buying food for cats but I saw a dead cat being hit by a car. So helpless.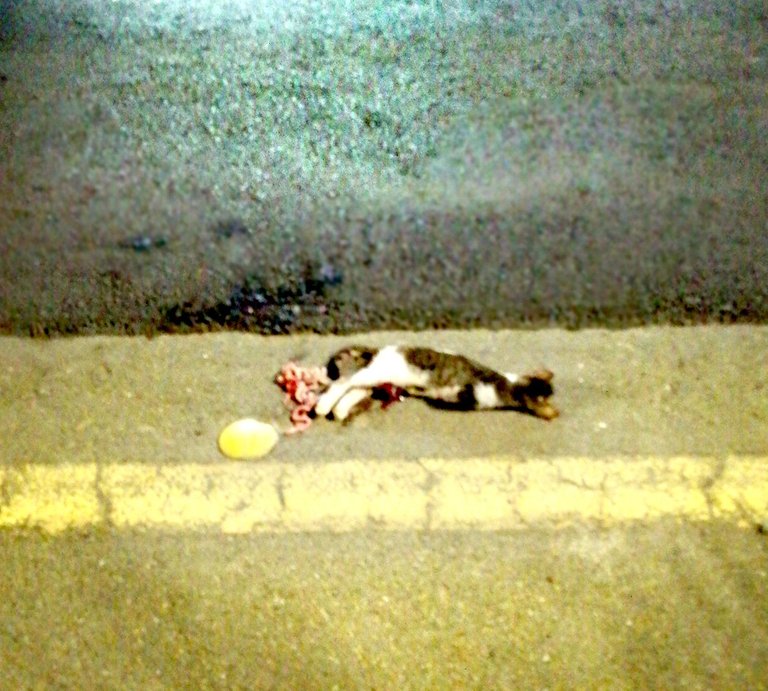 So please man! Drive slowly because you never know someone people or animals will be passing in front of your car while you are driving at maximum high speed. The scene saddened me because I love cats.
At last, I was home and took a picture of my employer's house. It looks so amazing like a white palace during the night.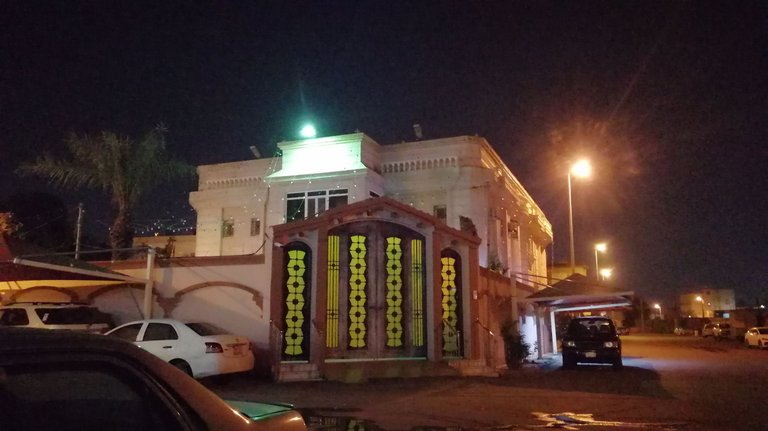 This is my employer's house, my home for 17 years because I am working here.
When I open the gate, cats met me and I wasn't able to take the picture when I gave them the food. They were scratching me. I almost can't move.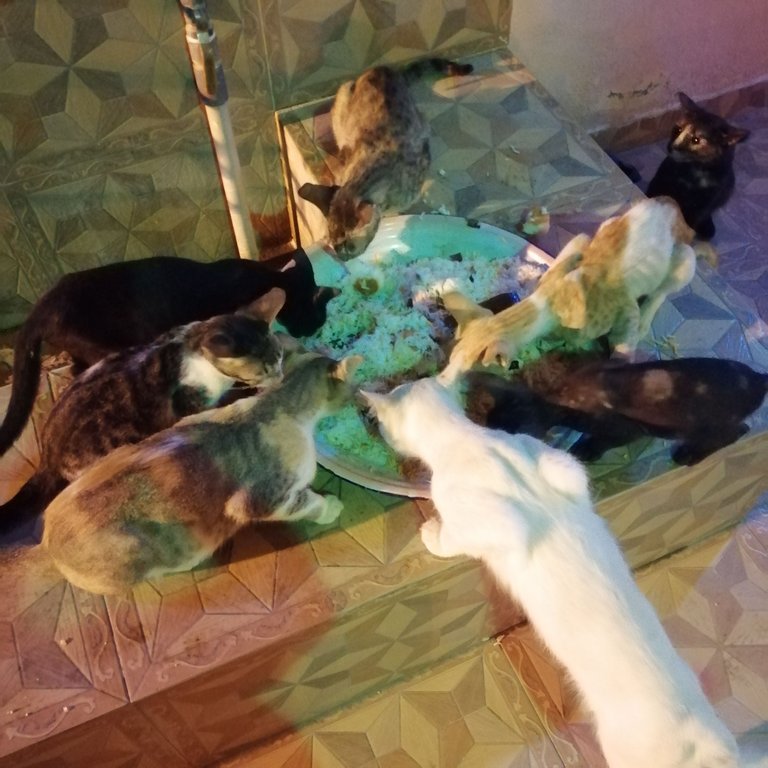 Here they are enjoying the food.
That's the end of my night Wednesday walk that made me sad but make me smile for the friends that I helped and my pets became full.
This is my post for the @tattoodjay and @elizacheng initiative through the @asean.hive community. Thank you, everyone!
Hive On


Gif credit to @gremayo
---
---