Another Betty For The Collection

Made enough to buy another pack and unfortunately life got in the way of opening it while I still had a lucky clover on hand. Wanted to know what the effect of opening a pack while you had one is. Does it increase the probability of getting an Epic or Legendary card? It has been a while since my last Epic card so I am definitely hoping to get another soon.

Ranking has gone down to 510 and it is pretty much all down to less playing time. Anyway, unless you're in the top 50, it doesn't really matter. Just going to keep buying packs till the baseline rank improves.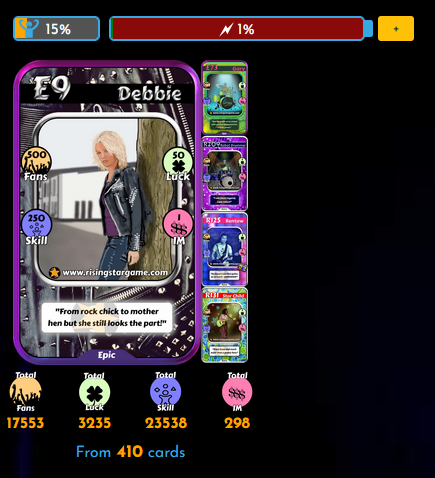 Total cards now stands at 410 and it is increasing as per expectation. I am going for a holiday later in the month and next month so playing time will be reduced. Would be nice if there was a way to play while on mobile but I don't think it is possible, is it?
---
---