Fundamental Stages in Building Construction
If you are not a professional in the field of building design and architecture, or you have not read or undergoing any physical project in the building design and architecture before, you might not have thought of knowing the fundamental stages involve in building a house of your own until you are financially buoyant enough and ready to build a house from the scratch.
Some months ago, I was summoned by my elder sister to assist her in building a house of her own, having acquired a piece of land along with other necessary documents, the following processes were highlighted as a necessity to be done by every individual who wants to build a new house.
Clearing of land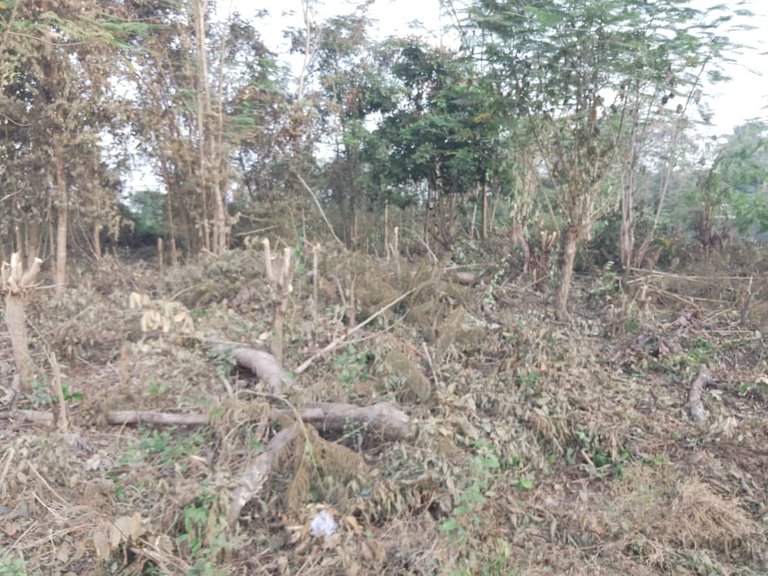 An image showing hand clearing of a plot of land for building construction
For a virgin land, the first thing to do after you have bought a piece of land and done with the necessary documentation, is to remove the trees, stumps, stones, brush, grasses and other obstacles that can hinder any construction on such land, while there are different approaches to this weed removal including burning vegetation, mulchers, use of excavators, use of bulldozers, and the use of chainsaws, although each of them has its own limitation and advantages but here in my side, the most popular technique to clearing land for building construction is burning and hand clearing.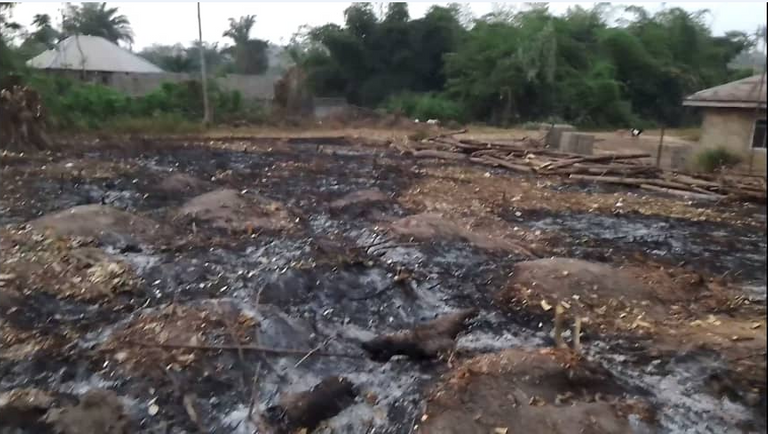 An image showing burning of a plot of land for building construction
Both hand clearing and burning of land may be necessary sometimes, it all depends on the nature of the land and all it contains, if it is something that hand clearing can be cleared, it is enough and there may be no need for the other techniques.
Construction of the building foundation or basement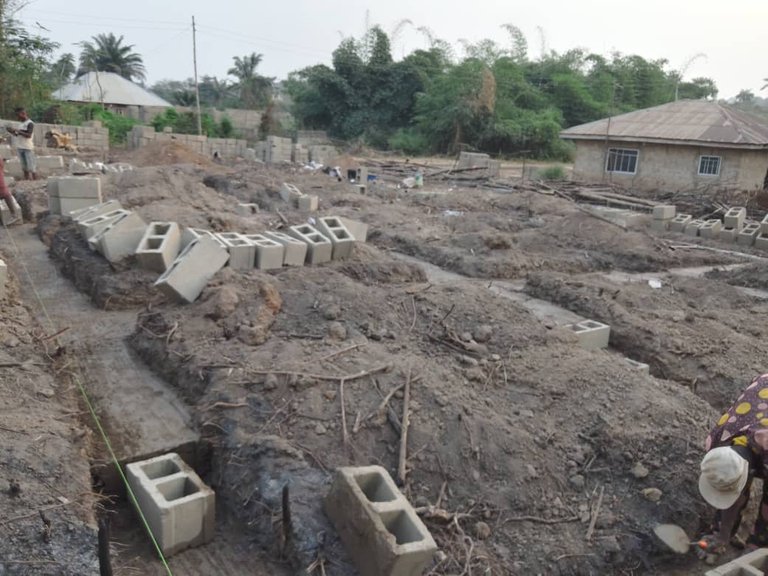 An image showing foundation of 3 bedroom flat on a plot of land
After land clearing, the next thing that comes to mind is to construct the foundation, doing this will serves as a basement for whatever we want to build on it, it will also prevent the grasses and weed to regrow on such land again, however, before constructing the foundation, one must know the kind of structure to be put on such land. i.e either 3 bedroom flat as shown in the image above or 2 bedroom flat, duplex or mansion.
It all involves the act of digging holes and trenches for the foundation of the building, wooden stakes, ropes and blocks may be used as a guide
Footing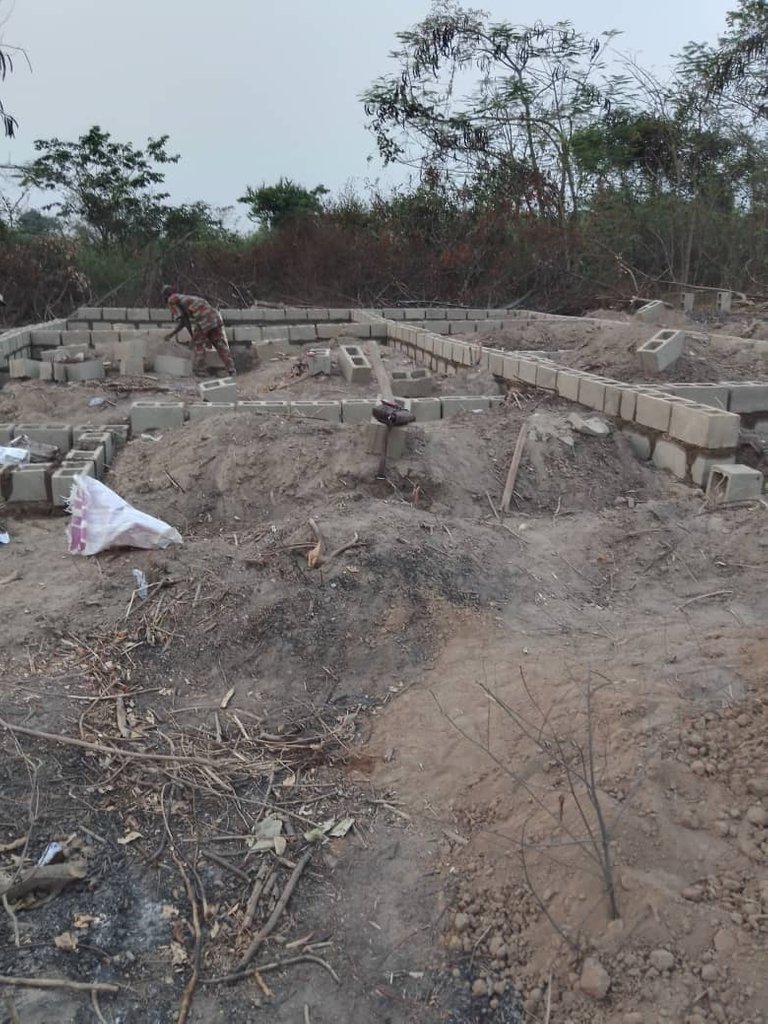 An image showing footing and laying of blocks on construction of foundation of 3 bedroom flat on a plot of land
Footing is very important in building construction because it always protect the building from sinking in the future
Raising/mounting on the foundation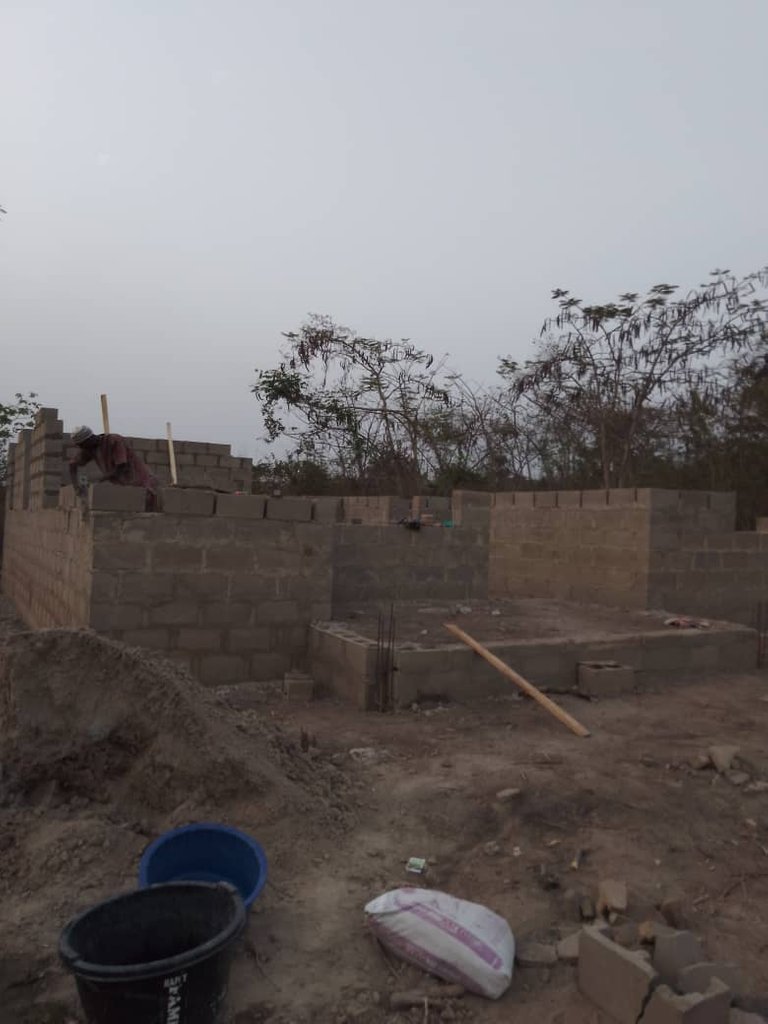 An image showing the laying of blocks on already constructed foundation and footing
After the foundation and footing has been done properly, one may extend the construction further by mounting blocks on the foundation till it reaches the window level, just before the lintel. As at this stage, the building appears real because one could easily locate every room and other sections within the building.
Lintel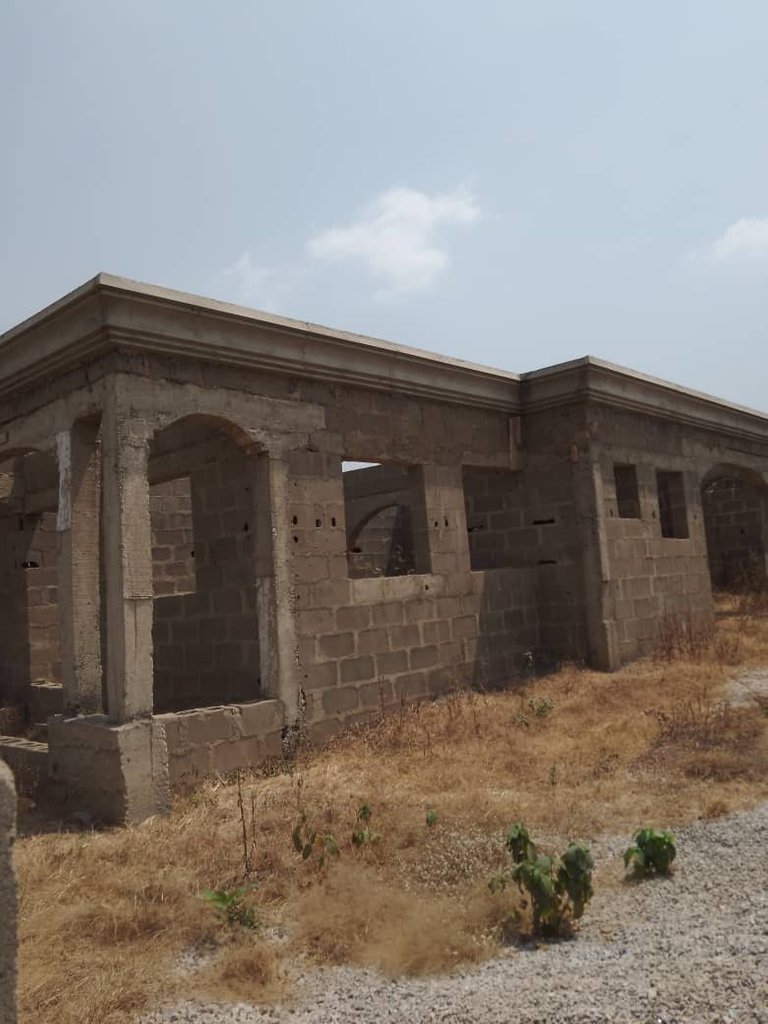 An image showing the lintel of a building
As shown in the image above, a lintel is a special stage in building construction, it is made with the help of special stone that can withstand the structure above it. It is usually mounted just two blocks above door and window level.
Roofing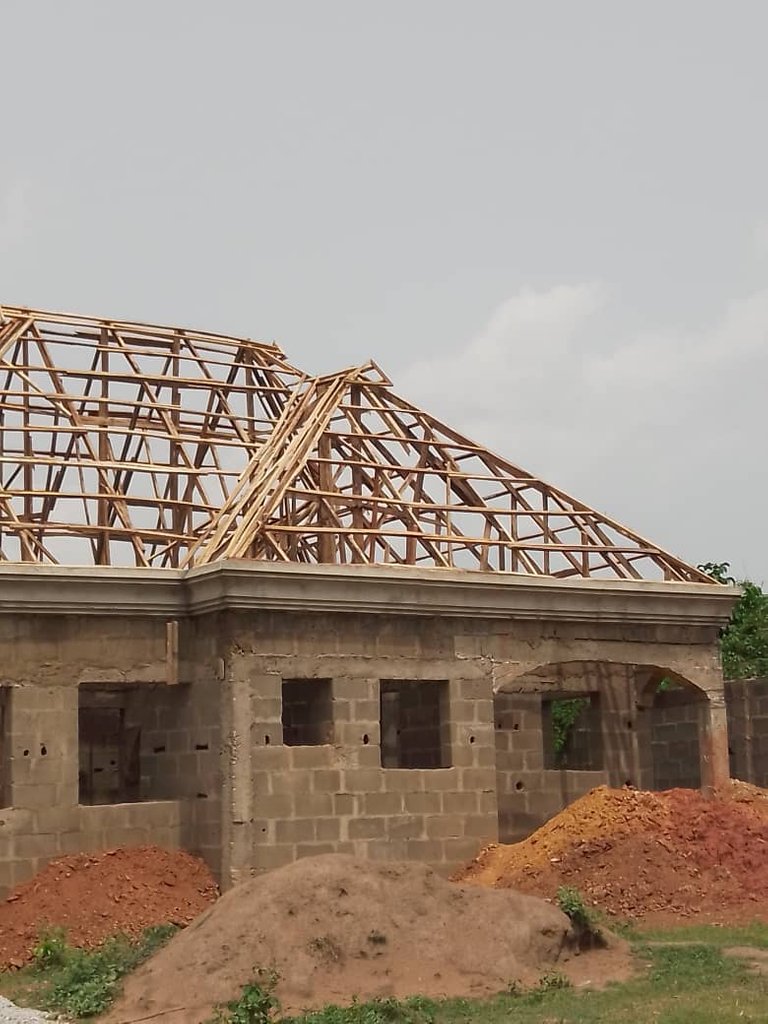 An image showing the roof of a building
After lintel, the next stage towards building your dream house is roofing, it is that part that cover the entire buildingfrom getting expose to rain, snow, sunlight, snow among other. It is of different forms though, we have gable roof, pyramid roof, butterfly roof, mansard roof, flat roof, saltbox roof, jerkin-head roof, skillion roof, and hip roof. The one shown above is a typical example of gable roof.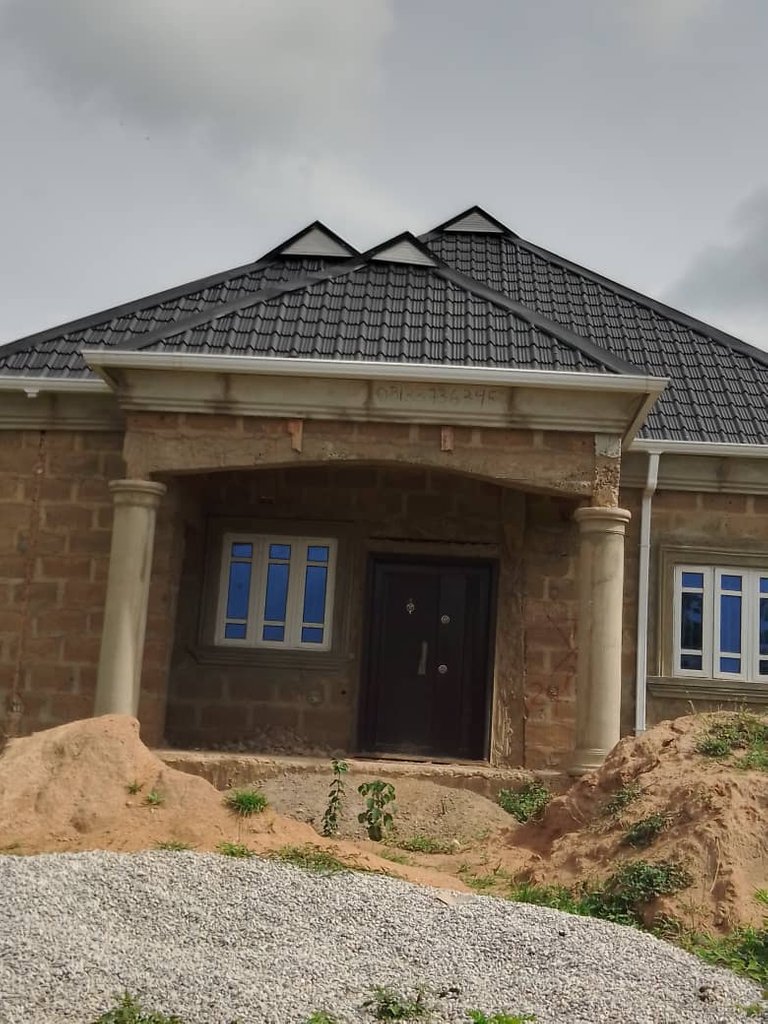 An image showing complete roofing of a building
After complete roofing of the building with roofing sheets as shown above, other basic facilities such as window frame, door frame, plumbing works, painting, tiling work, pop among others can be done to give a befitting outlook to the building.


Note: All the image shared above are originals and from me @noble-noah.
Thanks for reading through my blog, I appreciate your contribution always.
This is just a 3 bedroom flat for a family of 5. Do you like this building?
---
---