"Newbies Initiative Task 2 - Hive Guidelines and Markdowns"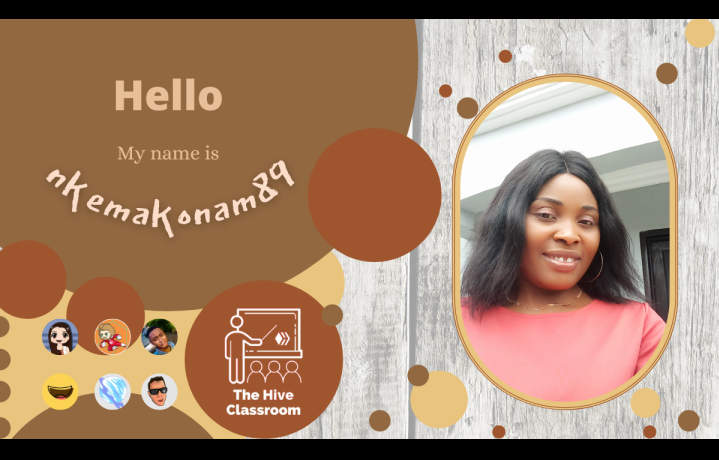 Designed by @projectmamabg
Hello everyone..
Hope we are doing great!
The newbie initiative program
has been awesome and I remain grateful to be a partaker of this program. Deep down inside of me, I know that growth/changes has taken place so far in my blogging skill since the program started.
This is our second task and I will be discussing on the questions below:
HOW HAS BEEN YOUR EXPERIENCE WITH HIVE SINCE YOU JOINED?
My experience on Hive so far has been an amazing one. I can't thank @kenechukwu97 enough for dragging me into this great platform and still extending a helping hand all these while to see that I am versatile enough with what hive is all about.
So far hive has brought a lot of people to my path. The quality content I consume on daily basis has helped my personal growth. The earning so far has been sweet as well unlike other social media that takes only my data. Lol. I have gotten so much value in this platform , atimes when I ran out of ideas on new things to explore in my parenting journey , I will quickly rush to @motherhood community and learn from other mom's experiences/ideas.
It's been fun here and I feel it's my second home so far. My experience has been great!
WHAT ARE YOUR THOUGHTS ON PLAGIARISING AND VOTE BEGGING?
Plagiarism means taking credit of someone's else work without any "source" . This act is frowned at on Hive. It's all about original content here.
Come to think of it, earning a reward for someone's else effort isn't fair! I prefer to tell a story of my life if I ran out of a good topic to write about rather than plagiarising.
Talking about vote begging , the easiest way we fall victim of this is by tagging too much people on a post inorder to draw their attention and indirectly begging for their vote. This act makes one look desparate and it could get the wrong form of attention and probably end up being down voted by a whale .
I think the best we can do is try to engage more in different communities , make more friends here and with time, the vote will be coming naturally without a push for it .
WHAT ARE YOUR THOUGHT ON POST RECYCLING?
To my own understanding , post recycling means posting same content over and over again maybe in different communities by just changing pictures to make it look brand new. Perhaps you think the old post didn't get a reward or you ran out of a new topic, whichever way recycling is not acceptable here.
I think we should try to make our article border on new and creative content. With this , it will spark the interest of your readers to always keep in touch with your blog knowing that you will always quench their taste for a creative content and not boring them with an old recycled content.
HOW HELPFUL HAS THIS POST BEEN TO YOU IN UNDERSTANDING MARKDOWNS?
Before watching the video tutorial presented by @starstrings01 , I only know how to put a text on bold and italics through a long process, but after our tutorial on markdowns by @mistural , I got to know the shortest method of achieving that. Here is the video again well loaded with different markdown styles . The post has helped me to understand most of the markdowns and I hope to keep practicing more inorder to do better.
𝓐𝓟𝓟𝓡𝓔𝓒𝓘𝓐𝓣𝓘𝓞𝓝
I want to humbly appreciate @newbies-hive, @hivelearners community, @theycallmedan and @aliento team for their great support to the newbies so far, you guys rock.
Many thanks for reading my post!
---
---