More plants again: Succulent society meeting
I'm a member of the local succulent society and they have meetings once a month. This Wednesday they had a speaker on the genus Pterodiscus and he had some plants for sale so who could resist?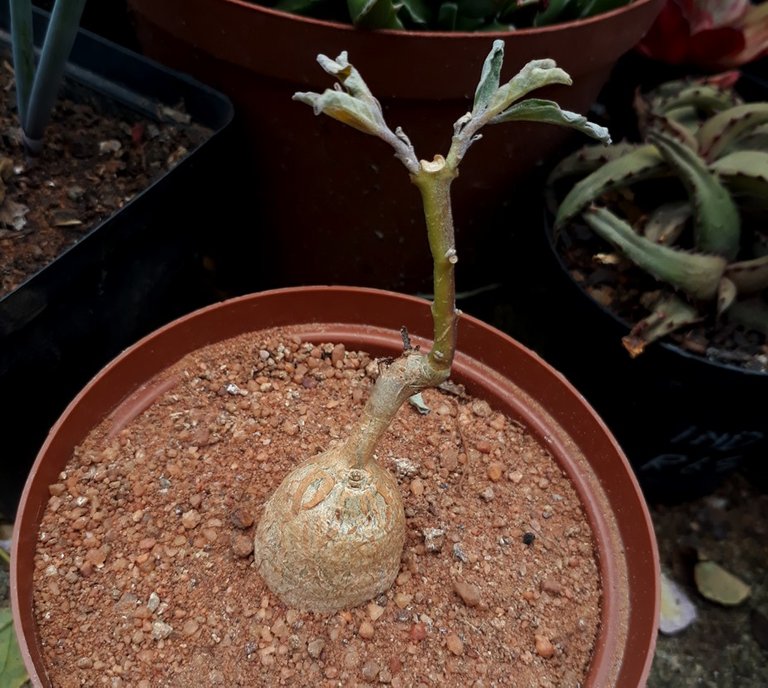 The one I got is Pterodiscus speciosus and it is in the process of becoming dormant so the leaves are drying up and dropping off because we are entering winter. If you want to see what it looks like during active growth, take a look here: http://www.llifle.com/Encyclopedia/SUCCULENTS/Family/Pedaliaceae/22819/Pterodiscus_speciosus
The speaker also had some seeds of other species that he was giving out so I'll try sowing them in spring. I also got given a lot of Dioscorea seeds and I'm really looking forward to sowing those
Some other members also brought plants for sale and I got these two: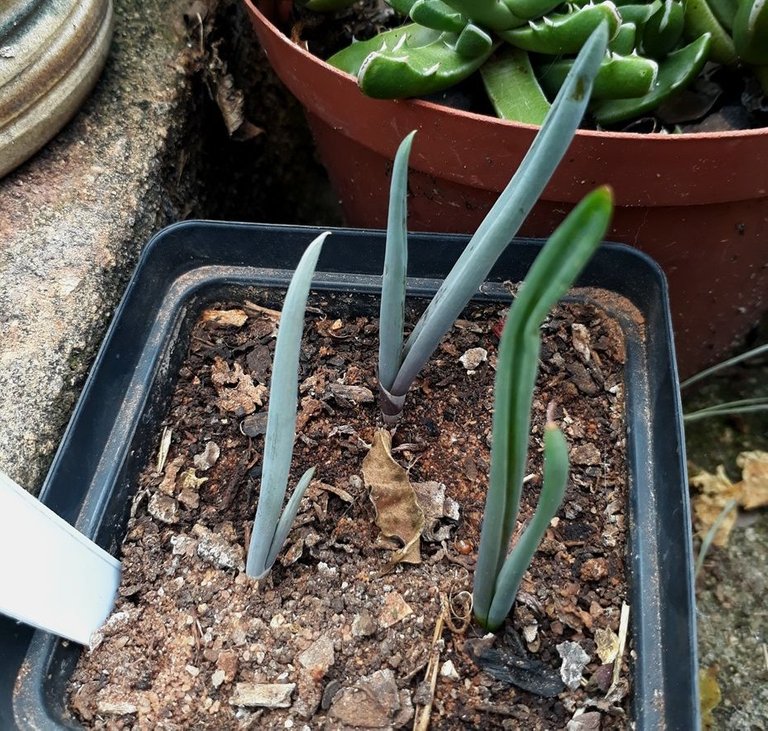 Bulbine sedifolia, a short, compact growing species that will flower in winter. I'm busy getting a collection of these, I love the cheerful little yellow flowers.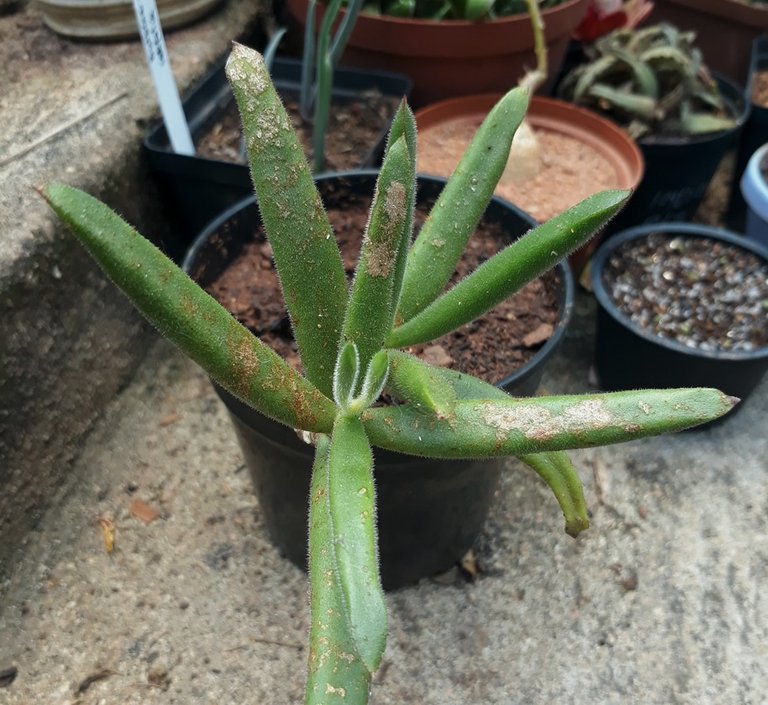 Cotyledon campanulata makes the typical bell-shaped flowers but they are yellow, not red. Furry leaves, too: what more could you want?
Last time I mentioned that I found some tiny cactus seedlings when I repotted the plants I bought although I only found 2 at that stage. After some careful observation, I found more. Now I have 15 little seedlings and the fun part is that they are all pretty different. Most of them are astrophytums but it is a mixture so I could get a lot of different plants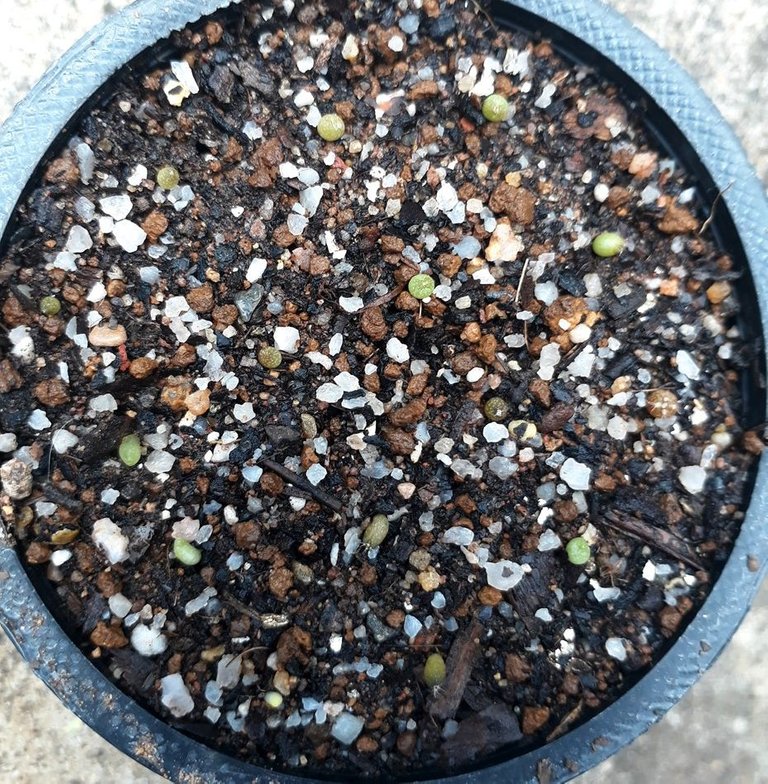 Autumn is flowering season for some mesembs and here are a few: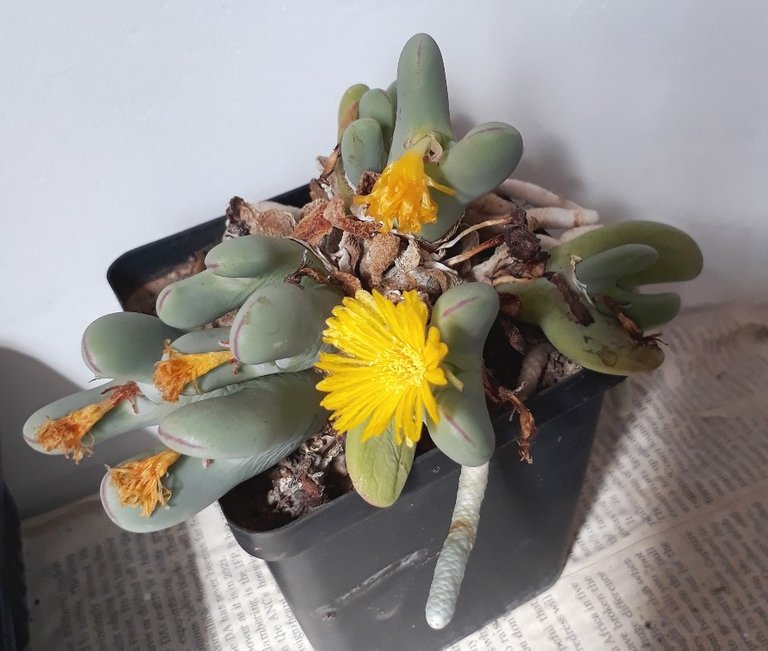 Conophytum bilobum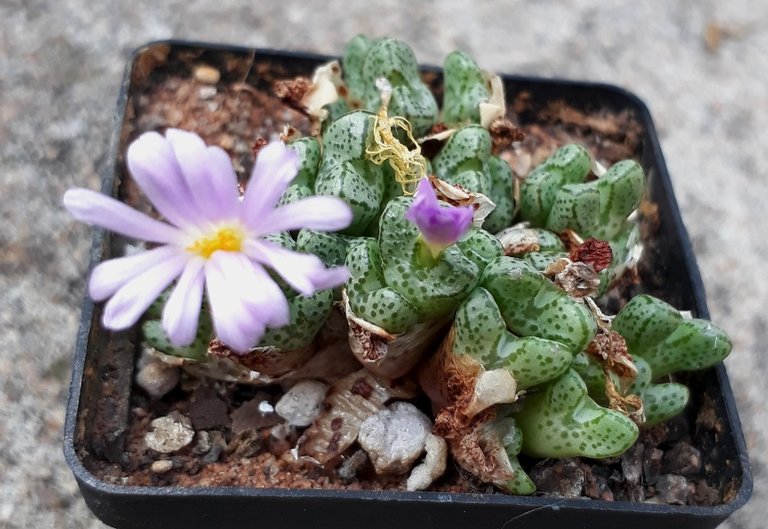 Conophytum marginatum
I finally got better at not killing Baby Toes! There's a second flower bud on the left too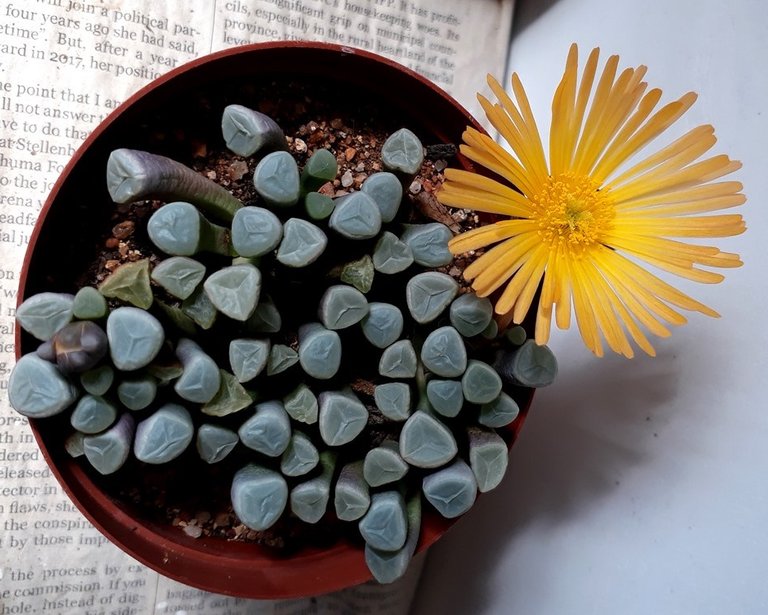 Finally, a mesemb species that grows wild in my area and a solitary bee that pollinates the flowers. I never see normal honeybees visiting them but these tiny little bees love the flowers. You can see a seed capsule forming in the bottom left corner.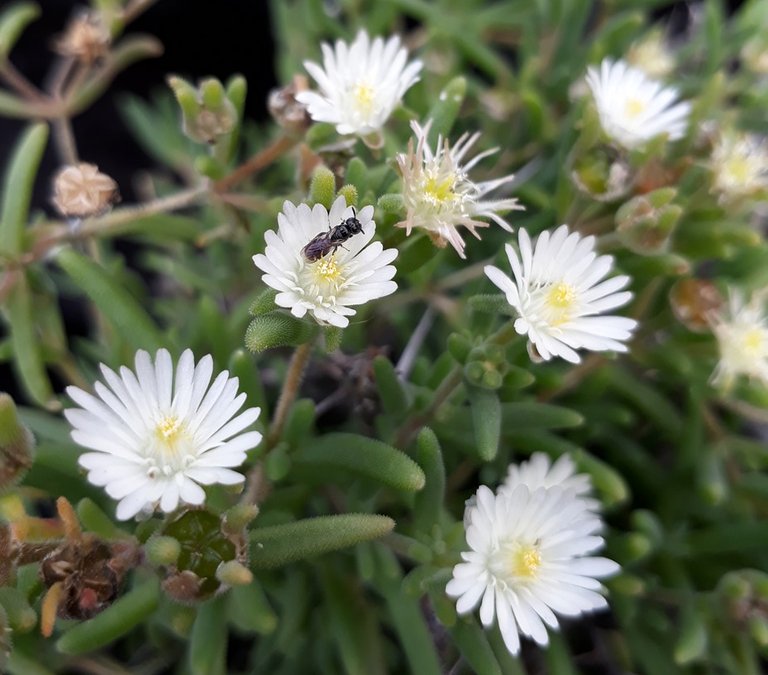 ---
---