A Traditional Wedding Ceremony| Ígba Nkwu
​Hello friends! Welcome to my blog
​I'll be writing about the topic "A Traditional Wedding Ceremony" for the week 2 - Edition 2 of the weekly featured contest here @hive learners community.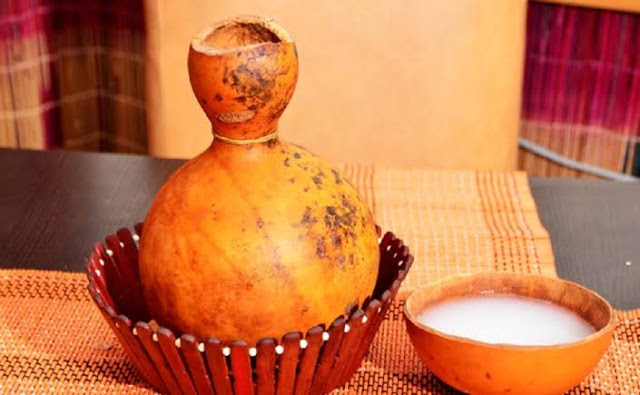 Image source
​
Tradition is very unique to every tribe in Nigeria. Tell me of a Nigerian tribe without a tradition and then I will gladly renounce my citizenship as a Nigerian. hahahaha!
Of all the 3 ethnic groups in Nigeria (Hausa, Yoruba and Igbo) I belong to the Igbo ethnic group and we have different ways we celebrate our Traditional wedding ceremony. But I will specifically be talking about the unique way that the "Ngwa Igbos" conduct theirs because that's the part I come from and I've observed and witnessed our way of traditional marriage ceremony countless times.

​Generally the Igbos call the Traditional marriage ceremony "Igba nkwu" It is celebrated in the bride's village at any time of the year, whenever two mature adults who love and understand their selves have agreed to come together as husband and wife. Firstly, the man who wants to marry the woman goes with his own family to meet the parents of the woman he intends marrying and this is known as "Introduction" or "odi ihe m huru" and after an agreement is being made by both families, the man would have to expect to get ready to pay the bride price of his wife to be and also to get a list of items of things that he needs to settle for the bride's parents and kingsmen. You might be wondering what this items are; the items on the list could include all kinds of foodstuffs, provisions, wrappers etc And in some cases, if the man intending to marry is super rich, he can build a house, buy a car or do something very solid for his wife to be parents.
​After the dowry payment, and getting the items of the things on the list, then a date for the traditional marriage ceremony is fixed.

This day is known to be the most honorable day for the lady. Yes! because she's off the market and would be respected by kingsmen and other villagers as somebody's wife😃
---
​And as for the groom, he is dressed like a king on that day. The grooms of nowadays prefer wearing our isiagu (lion head) clothing attire with a red traditional cap and a small cow horn on his hand. He is being accompanied with his men too when it's time for him to go and greet his inlaws and guests.
---
​The bride is beautifully adorned in a unique way with hair beads, neck and hand beads. She also has bridesmaids that accompany her for her first and second outing.
For the first outing, the bride is adorned with a long flowing native gown with beads and a horse tail and with her bridesmaids she dances round the venue of the ceremony while raising her horsetail to greet her inlaws, friends and guests. She also sprays perfume on her guest while her bridesmaids gets money from whomever she sprays the perfume on. Just a way of getting money as a soon to be bride you know??
---
​For the second outing, this is the real thing! The bride is dressed in a lace wrapper and blouse with a gele headtie and also a big hand fan. while her bridesmaids are also beautifully dressed to compliment her. The bride dances to go meet her parents to get a cup of palm wine. After she gets the palm wine from her parents, she begins the "Big search" for her husband.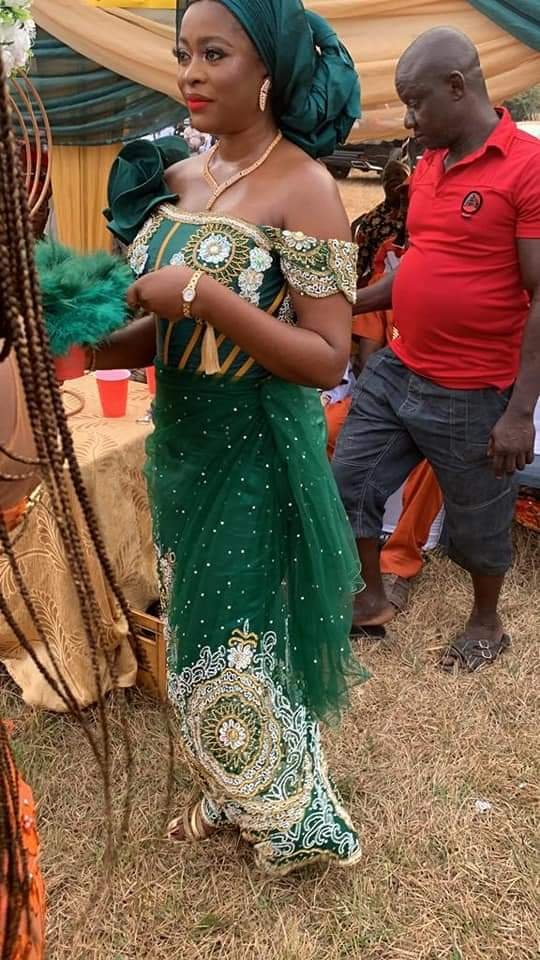 The bride in search of her husband with a cup of wine
Picture shot taken by me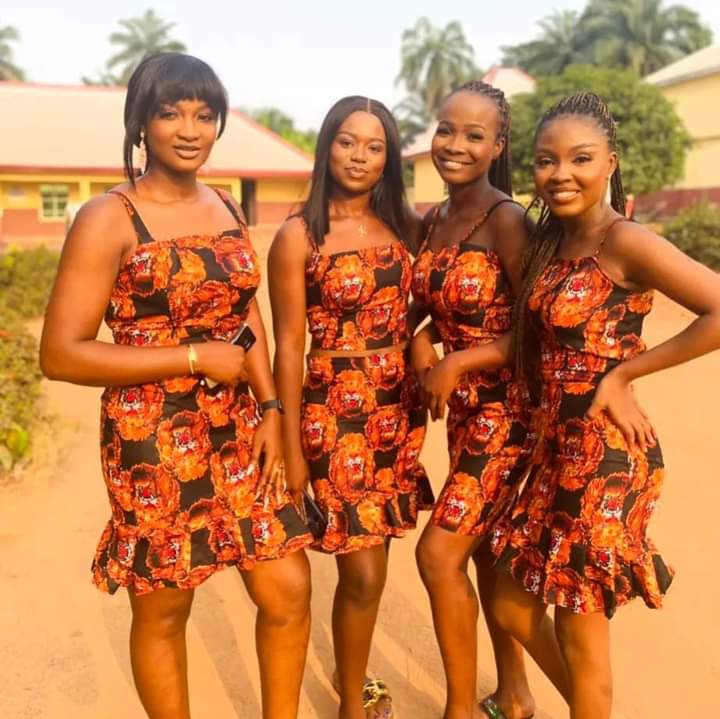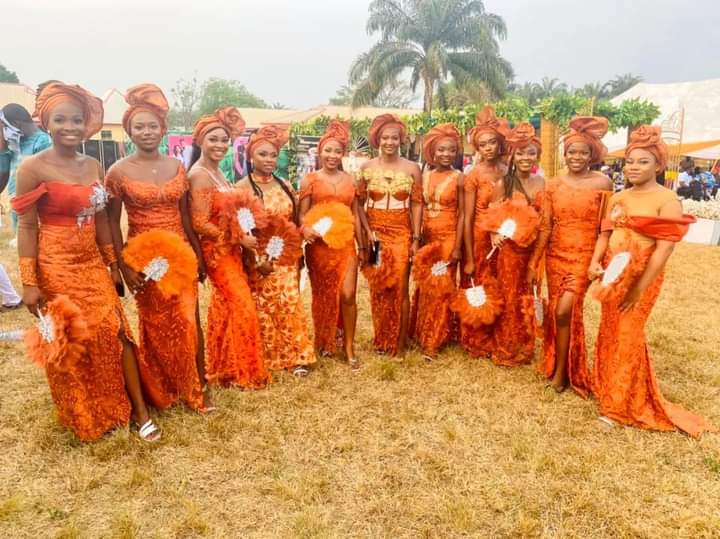 Bridesmaids
Picture shot taken by me
Her husband hides in the midst of the guests and is expected to be found by his wife and given the palm wine she got from her parents. After she finds her husband and offers her the palm wine, her husband puts some cash into the cup while they dance to go meet the parents of the bride for their marriage blessings.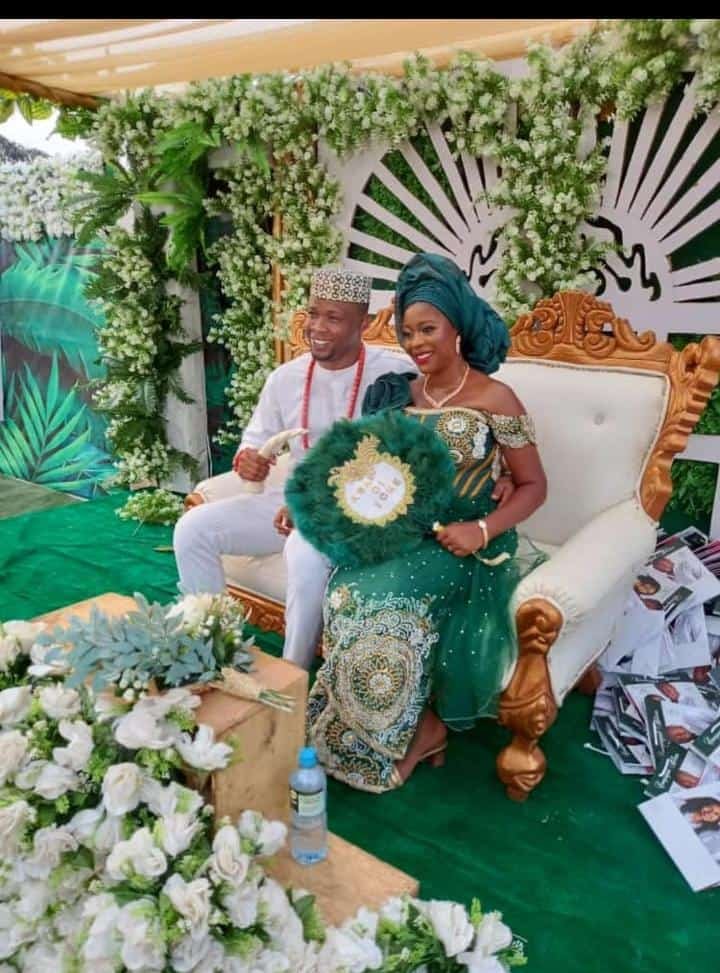 The bride and the groom
Picture shot taken by me
And after the marriage blessings, it's all dance, dance, dance, spraying of money on the newly wedded couple, refreshment with all sorts of African delicacies, drinks and exchange of gifts and souvenirs. The man goes home with his wife on that same day to start a family without wasting time.
---
​That is how we do our traditional wedding ceremony in Igbo land, Ngwa village precisely.
And if you've not been in such ceremony before, I wish you experience the way we do it.
---
​Thank you for reading my post!
See you in my next post!
---
---