Hive open mic|| Week #105|| Shallow [Acoustic cover] by @nickzy

---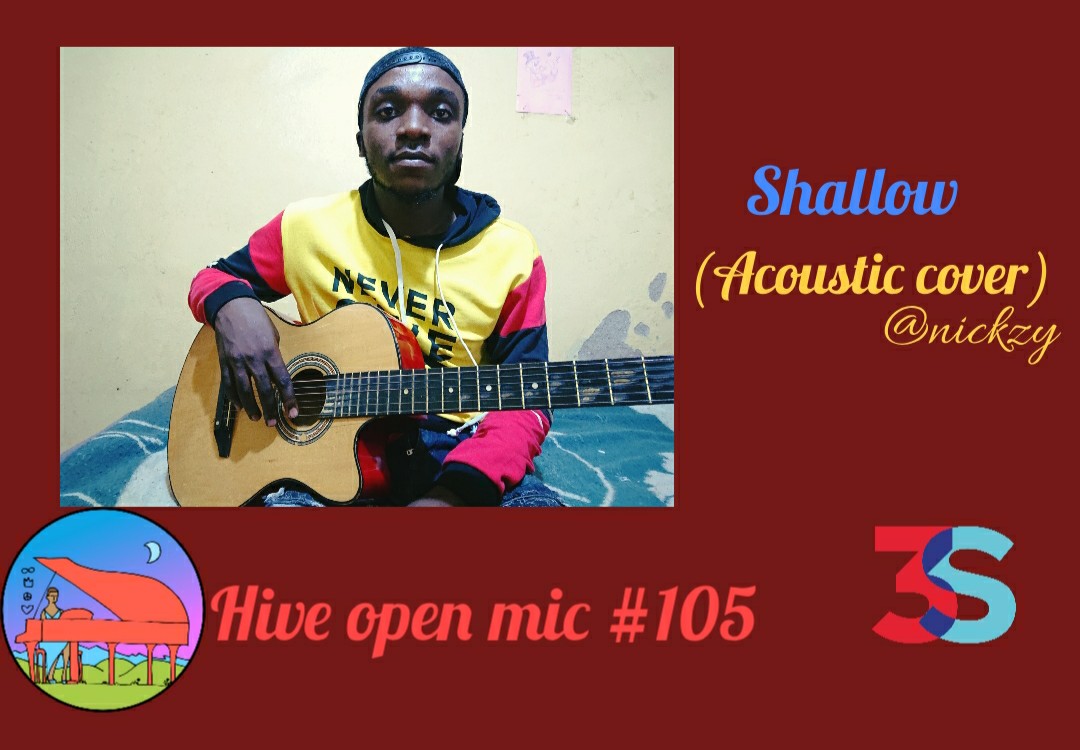 Hello friends, I hope you'll having an amazing week! mine hasn't been going quite as planned but am trying to put everything in order, so for this week's Open mic I'll be doing Shallow by Lady gaga ft Bradley Cooper, I heard this song first on a movie and what first of all grab my attention was
how the acoustic was played it was really captivating, I had to rush into my room immediately and started practicing. I'll be sharing with you today my cover of the song and I hope you'll love it.
Lyrics
Tell me somethin', girl
Are you happy in this modern world?
Or do you need more?
Is there somethin' else you're searchin' for?
I'm fallin'
In all the good times, I find myself longin' for change
And in the bad times, I fear myself
Tell me something, boy
Aren't you tired tryin' to fill that void?Or do you need more?
Ain't it hard keepin' it so hardcore?
I'm falling
In all the good times, I find myself longing for change
And in the bad times, I fear myself
I'm off the deep end, watch as I dive in
I'll never meet the ground
Crash through the surface, where they can't hurt us
We're far from the shallow now
In the sha-ha, sha-ha-llow
In the sha-ha-sha-la-la-la-llow
In the sha-ha, sha-ha-llow
We're far from the shallow now
Oh, ha-ah-ah
Ah, ha-ah-ah, oh, ah
Ha-ah-ah-ah
I'm off the deep end, watch as I dive in
I'll never meet the ground
Crash through the surface, where they can't hurt us
We're far from the shallow now
---
▶️ 3Speak
---
---