NFT Showroom Artist Spotlight: @Castleberry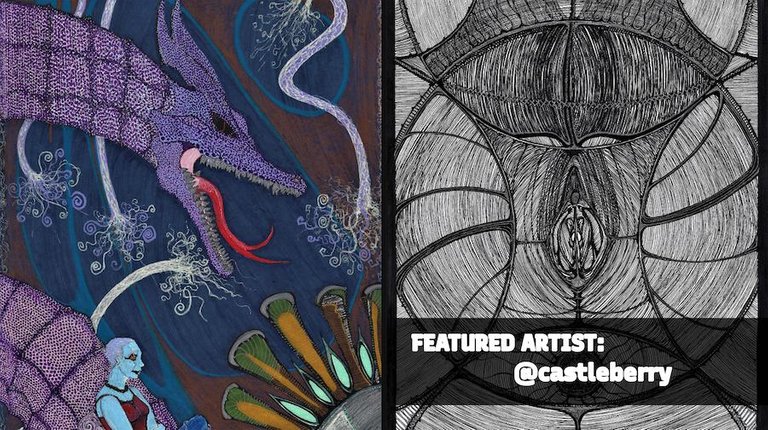 ---
---
Q: Tell us a bit about yourself!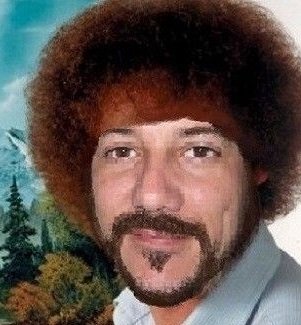 Hello, my name is Tim Castleberry and I am quite honored to be the spotlighted featured artist this time around for NFTSR. I was born and raised in Dallas, Texas but currently have been going back and forth from here to Sweden. I grew up in the 80s and 90s which obviously influenced everything about me as a person. Cartoons of that era and animations from the years before were some of my favorite things. Watching Bob Ross in The Joy of Painting show was one of my fondest memories growing up as you can tell from my profile picture.
My Dad was really into horror movies when he was young and passed that on to us in our youth. So, I got interested in all things horror, especially the special fx aspects, pretty early on. This was before the horror genre became so En Vogue. I also loved comic books before they became trendy. Card collecting was a big hobby for me around that time as well and of course, I played video games from Atari and Nintendo to Sega Genesis and way beyond. I was basically a big nerd… before it was cool to be one! Obviously, all of this stuff influenced my art.
Q: What is your art background?
I started drawing and coloring ever since I could pick up a Crayola Crayon, pen, or pencil and I've been using them ever since. My first coherent drawing was of Frankenstein's monster and later on I did a badass Optimus Prime in Kindergarten. That is when I started to realize art was something I was good at. Monsters were usually the subjects of my creative endeavors. My favorite original artworks to draw would be scenes of space or underwater environments. I really loved to draw dinosaurs with volcanoes erupting in the background.
I remember my dad brought me home a roll of white butcher paper. I went to town on that endless roll of drawing paper. I recall drawing many war scenes with a ground battle of troops firing weapons, tanks and vehicles rolling through, and airstrikes and aerial dog fights going on. Good times for sure!
When the Ninja Turtles came out I started to draw those pretty fanatically. I got kind of art famous in school for being one of the best at drawing. I even bought the trade paperback that the cartoon characters were based on. In fifth grade for my art class, my dad and I and a small group of students made a stop motion animation that turned out pretty cool. We only went to art like once a month in elementary school... so it was nice to be able to get in there and work for a week or two to make this presentation to show the whole school. My dad always loved Ray Harryhausen and that influenced his claymation style. I was obviously exposed to all of that genre of creatures as well.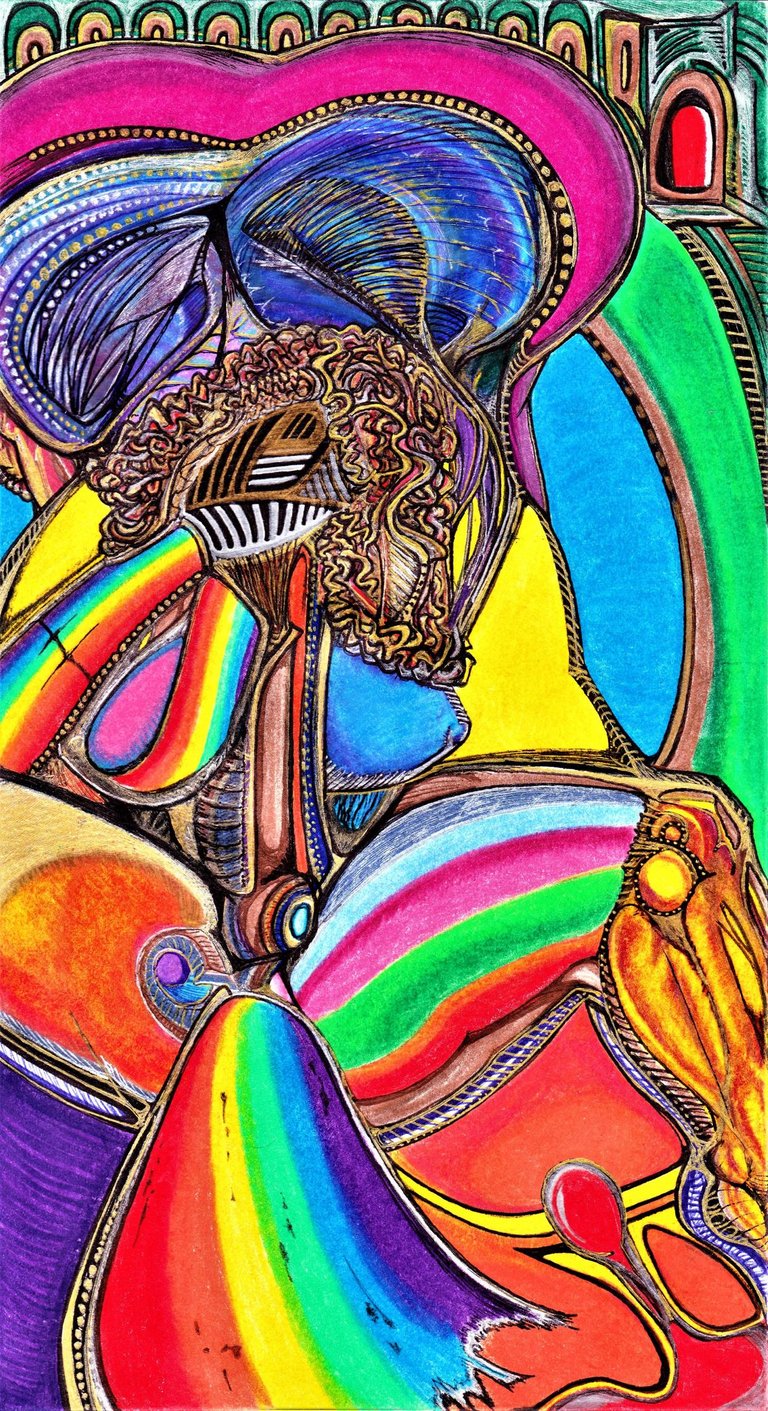 An artist that really had an influential impact on me and my art was H.R. Giger. I loved the Aliens movies, especially part 2 and Giger designed the Xenomorph. My dad used to get me some of his books that were super expensive back in the day when they first came out for birthday and Christmas gifts. The quality of the publishing and artwork was second to none. His style was something that I found working itself into my art in more ways than one.
In Jr. High, I could begin to take art classes for electives so I did those three years. I took all the art classes available and learned a lot of the basics.
Then in High School, I continued to take all of the art curriculum classes, although they too were only electives. I found out that doing real art didn't start until you take Art 2 in your second year. They kind of set it up that way so that you don't end up with a lot of people just looking for an easy A.
I took Art 2, Drawing 1, and also took Photojournalism. I pretty naturally took to photography and I really felt like art was truly going to be my thing. In my third year of H.S. I took Art 3, Drawing 2, Painting 1, and was on the yearbook staff as a head photographer.
By the time I got to my final year of school they had run out of art curriculum classes... nobody had ever taken them all before. So they had to just make up some new classes and they floated me around in my schedule since I was in mostly advanced placement classes that had their own weird schedules. The only art classes I didn't take were pottery and jewelry making.
One of my final year art classes was an advanced placement art portfolio class. I won a couple of art shows and had my work displayed publically. I ended up being offered a full-ride scholarship to the Art Institute of Dallas. My dumb ass turned it down because A.) they didn't offer a degree in sequential art like my preferred Savannah College of Art and Design did and B.) I thought it was best if I took a year off of school.
I won't bore you with the rest of my life story... but I never gave up on art and I am glad that I didn't.
---
---
Q: How long have you been in cryptoart/ NFTs, how did you discover them and what has been your experience so far?
The beginning of my blockchain and crypto journey began with Steemit back in September of 2017. I mostly shared my art and photography in my blog. It took a while for me to wrap my mind around the revolution that we were all participating in. I have personally never shared much of my artwork online. I didn't want anyone to steal my art or to claim it to be their own. I had a whole portfolio of my art stolen and many sketchbooks throughout the years. So, it's easy to understand how/why an artist may not want to just have their stuff out in the open online.
I hate to even sign my art, let alone watermark it. So, seeing the potential of the blockchain to preserve some of the integrity of the art was very appealing. Not long after joining Steemit and sharing my artwork, I was approached by Makers Place to consider being a launch partner with them during their beta testing. Back then I had no idea what an NFT was or much about Ethereum but I jumped at the opportunity. I did some research and could see how NFT's solved my decades-long problem.
To be able to verifiably prove the artist and the creation of the art itself at the same time is a digital game changer I don't think many fully understand or realize. In the old days and even now at auction houses and other places an expert has to fine-tooth comb over the art to validate and verify that it's a legit creation from the artist. Even then, there is the human element to trust and depend on. Having the provenance verified and authenticated via the blockchain and tokenization of NFTs removes that extra party involved and the trust artists, collectors, museums, galleries, and auctions have to place in them.
I sold a Spider-Man fan art as well as an image of Carnage at MakersPlace. That was back when they covered gas fees. Since the increase in fees, I don't do anything on Ethereum. I was super excited when the NFT Showroom was created on Hive and I've decided to focus here on my NFT undertakings. I really feel that if everyone knew how inexpensive it is to collect and mint art here on Hive that the NFT Showroom would explode. So, it's nice to see that great potential here and to be in at such an early stage in the Digital Art Revolution.
---
---
Q: Any new art or upcoming projects you would like to tease?
An idea that has been ruminating for a while has been to create a series of NFTs that would reimagine the art of the SplinterLands cards. As mentioned above, I used to collect cards and some of my favorites were the first editions of the Marvel Masterpieces. They were essentially paintings of the heroes and villains from Marvel Comics. The artwork was exceptional and a bit more realistic than the typical comic-style art.
So, I thought I could do my spin on SplinterLands cards with that inspiration. I am still in the beginning stages of working up some prototypes and a strategic approach to this project. I have been collecting and playing SplinterLands since the Alpha days and it's grown so much since then... I have a lot of catching up to do. So, keep an eye out for some of the prototypes to drop here soon.
---
---
Q: What are your top three favorite pieces of art you have tokenized on NFT Showroom?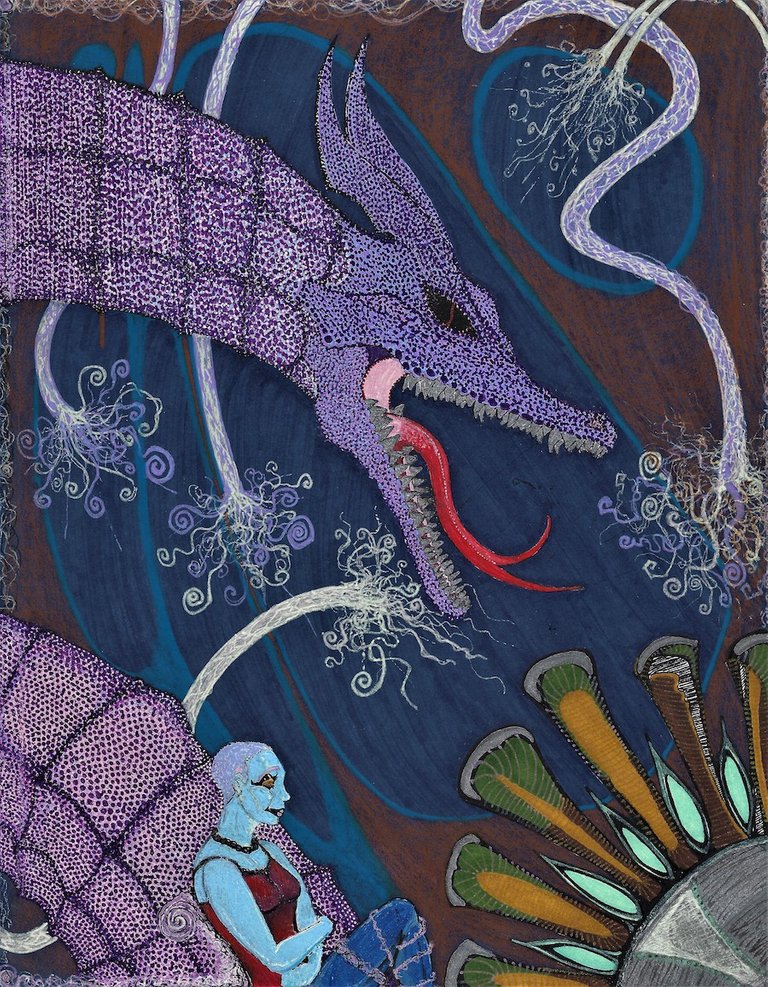 ---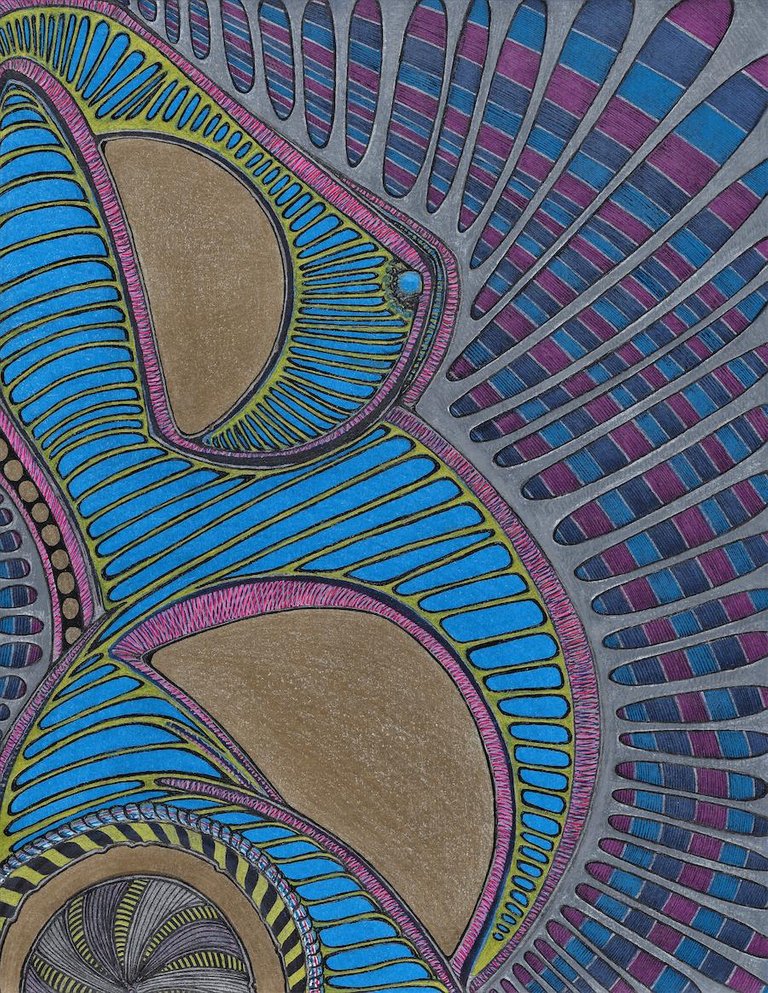 ---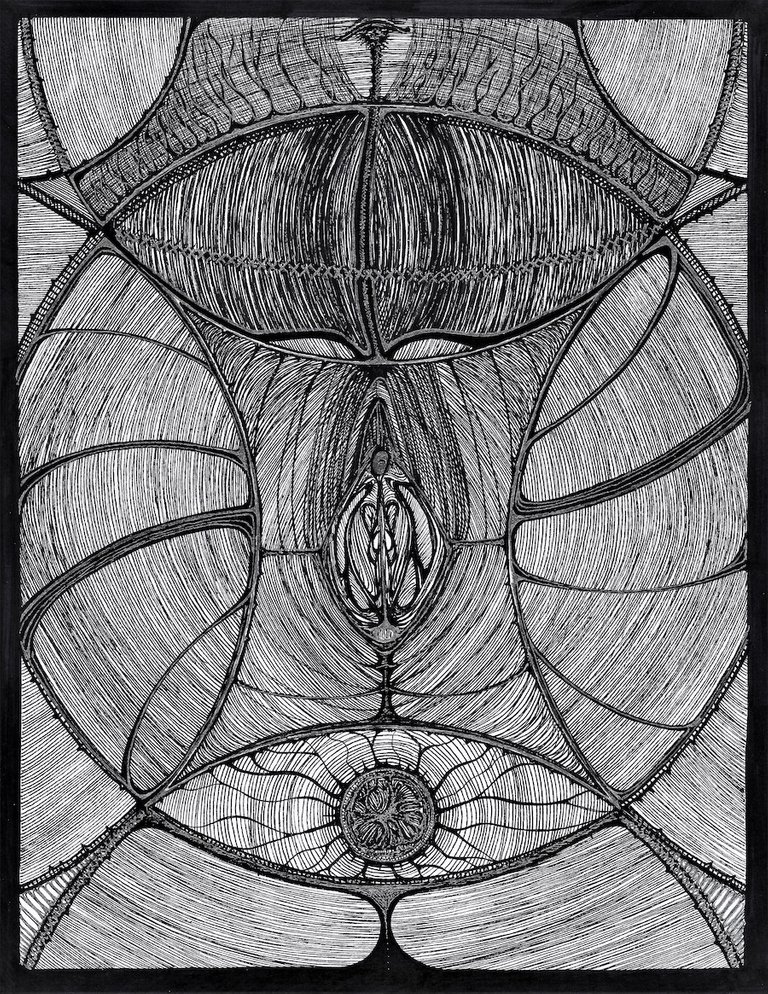 ---
---
Each Featured Spotlight artist will now also get their own popup gallery in cryptovoxels!
You can check out @castleberry's cryptovoxel space Here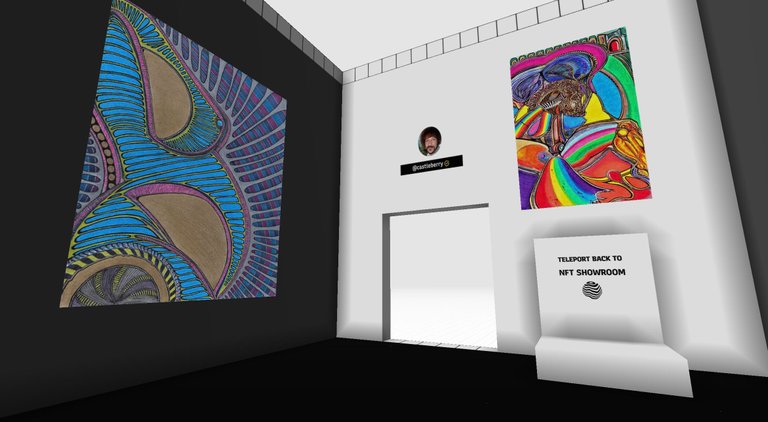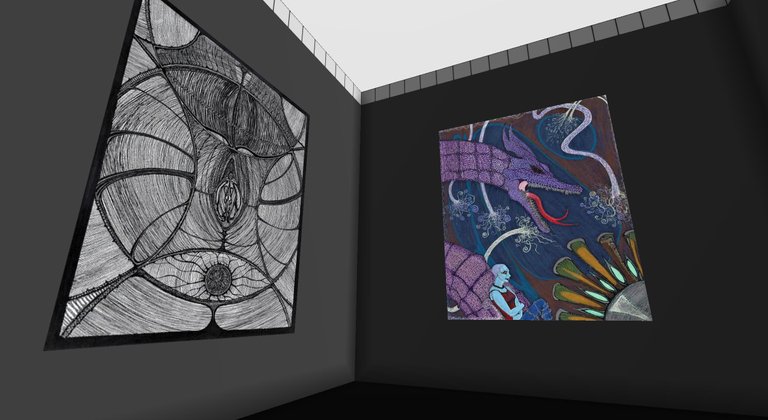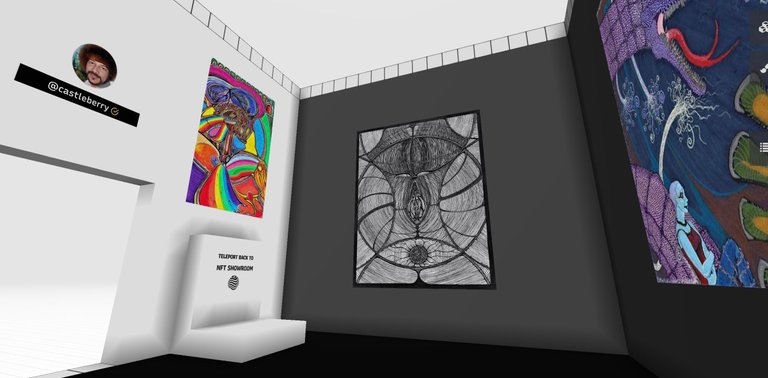 ---
---
NFT ShowRoom Gallery
https://nftshowroom.com/castleberry/gallery
My Blog on Hive
https://peakd.com/@castleberry/posts
https://hive.blog/@castleberry/posts
Makers Place
https://makersplace.com/castleberry/
Twitter
https://twitter.com/timmy2o
Discord
castleberry#6859
Email
[email protected]
[email protected]
Thanks again for the honor of being featured here.
---
---
---
Visit the site and browse art: https://nftshowroom.com/
You can follow us on
Twitter: https://twitter.com/NftShowroom
Instagram: https://www.instagram.com/nftshowroom/
Youtube: https://www.youtube.com/channel/UC3iRvtv3A7EAGRcZMYGJmHw
Visit our virtual gallery in Cryptovoxels: NFT Showroom Exhibition
For any questions or support please visit us in discord NFT Showroom discord

---
---