NEWBIES INITIATIVE TASK 6: BLOCKCHAIN GAMES || RISING STAR TUTORIAL
---


Newbies Initiative
The blockchain gaming industry is a significant contributor to the Hive Ecosystem. It is crucial that we fully understand what they are as well as their basic features. @ksam provides a tutorial on Blockchain games as well as a comprehensive instruction on the game Rising Star.
The following are the sources used in this lecture:
The video above is a recording of our last meeting in the Smile Discord Server, during which a brief explanation of the topic and questions were answered.
Below include the tasks for each newbies in the initiative.

Iniciativa de Novatos
La industria del juego con blockchain contribuye de forma significativa al ecosistema Hive. Es crucial que entendamos bien qué son, así como sus características básicas. @ksam ofrece un tutorial sobre los juegos Blockchain, así como una instrucción completa sobre el juego Rising Star.
Las siguientes son las fuentes utilizadas en esta conferencia:
El vídeo de arriba es una grabación de nuestra última reunión en el Smile Discord Server, durante la cual se explicó brevemente el tema y se respondieron preguntas.
A continuación se incluyen las tareas para cada uno de los novatos en la iniciativa.



NEWBIES INITIATIVE TASKS
---
Mention 2 features that makes blockchain game different from other games?

List 4 Games on Hive Ecosystem and include their in-game currencies.

What are NFTs and mention 1 use case of NFTs on a Blockchain game.
PRACTICAL EXERCISE
Play/start the Illegal Busking mission on Rising Star

After 5 minutes, take a screenshot of your Diary or information section showing the rewards you receive from the mission.
NB: The .gif below will guide you on the easy steps to use Mobile browser & Play the game.
TAREAS DE INICIATIVA DE LOS NOVATOS
---
Menciona 2 características que hacen que el juego de blockchain sea diferente de otros juegos.

Enumera 4 juegos del ecosistema Hive e incluye sus monedas dentro del juego.

¿Qué son las NFTs y mencione 1 caso de uso de las NFTs en un juego Blockchain.
EJERCICIO PRÁCTICO
Juega/comienza la misión Illegal Busking en Rising Star

Después de 5 minutos, haz una captura de pantalla de tu Diario o sección de información mostrando las recompensas que recibes de la misión.
NB: El .gif de abajo te guiará en los sencillos pasos para usar el navegador del móvil y jugar al juego.
---
How to use mobile browser / Cómo utilizar el navegador móvil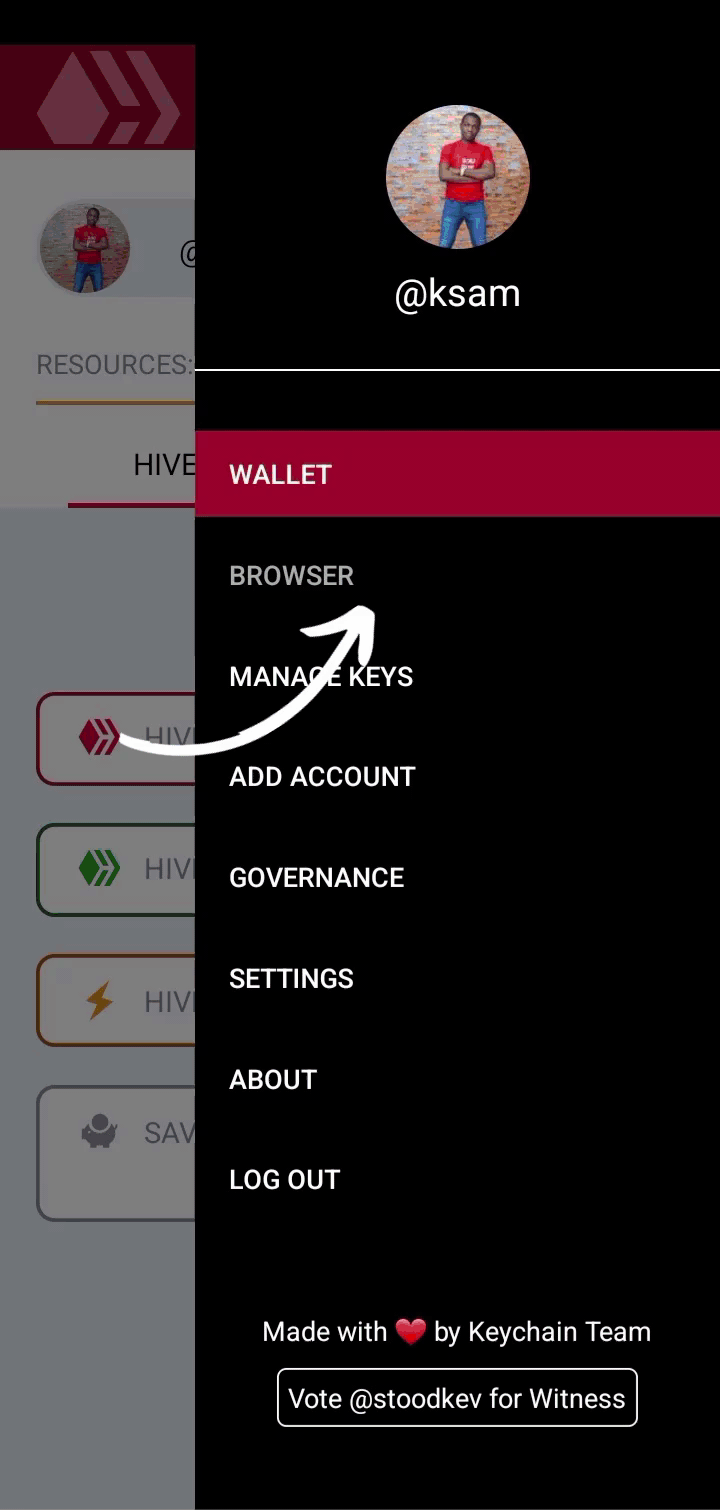 How to start the Illegal Busking mission / Cómo iniciar la misión "Busking" ilegal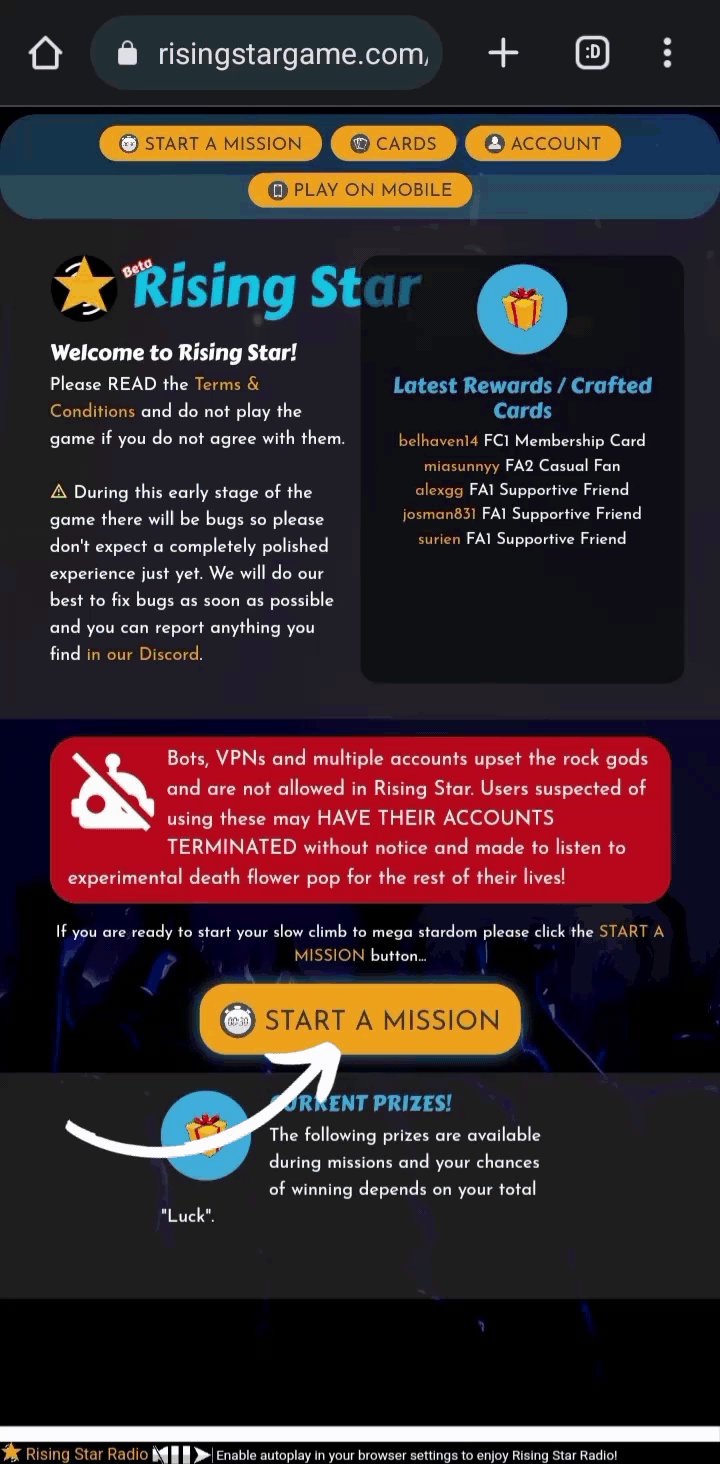 ---

Below are the members of the initiative in and their various teams. Follow the following instructions for your task.
Feel free to customize your thumbnail to anyhow you want it

Your post should not be less than 300 words.

Answer all questions..

Use the tag "#nbtask6" as one of your first 5 tags.

Submit your entry as a link to this post and tag your team leader.

Feel free to be creative with your title but include "Newbies Initiative Task5" in it.
Note: Deadline of this task is November 27.
---





@Aliento Project by @eddiespino and @grisvisa.

Click the banner to get redirect to Hive Learners Community.

Click the banner to get redirect to SMILE server, or: https://discord.gg/wyhVUvt.

Translation made with the help of https://www.deepl.com/translator.
---
▶️ 3Speak
---
---