One Hundred Kilometre Run/Walk
It was November 2020. I had been thinking about having a crack at trying an ultra after hearing lots of other peoples stories and watching lots of fascinating You Tube documentaries about them.
I had been using our state's lockdown and restricted travel rules at the time to clock up some longer runs. Unfortunately, I had injured my knee on back to back 25 km long days and had to have nearly a month off running. But even with this massive set back and lack of preparation very early one Saturday morning, well before sunrise, I took off with my head lamp.
I was thinking, "If I don't do in now I will never do it". I just needed to allow a few more hours because my run base was not that good, and just walk a little more than I would have liked.
The plan was to do 4 times around a 25km loop in the nature reserve not far from our place. It's somewhere that I know really well, so it seemed like a good choice. The reserve is not that big and while there is a story of a guy who did 10 times 10 km loops, I wanted 4 longer loops. I used my house as a base for 3 rest stops in between each of those loops.
The first 25km was a route that took in every single track and fire trail in a clockwise direction.
The second 25km was the same but in an anti-clockwise direction.
Everything was feeling okay for the first 50km as I walked up most hills and ran the flats and downhills.
The third 25km section was what I called "the gates run". All I had to do was touch every entrance gate in the reserve once in clockwise direction and a second time in anti-clockwise direction.
I was pretty wasted after this section when got back to the house for a rest. Luckily my support crew, and partner, Caroline (@consciouscat) had some real food for me which made the world of difference.
There was not any running in the fourth and final 25km section just my favorite loops and tracks, whichever took my fancy. This event was the first time I had ever tried using hiking poles and though they felt awkward at first, as my legs weakened they sure did help as they spread the work of carrying my body to my arms (and away from my legs).
As it got dark, I got slower and slower. The ache all over my body was uncomfortable to say the least. But I would not quit so close to 100km. My motivation was, "I just don't want to have to do this again". The last 5km took what seemed like forever. I used the tracks close to home and had lots of extra rest stops wherever I could find a tree stump or log to sit on.
Eventually I finished late Saturday night in a world of achy pain but very happy on the inside to have done an unofficial 100 kilometres.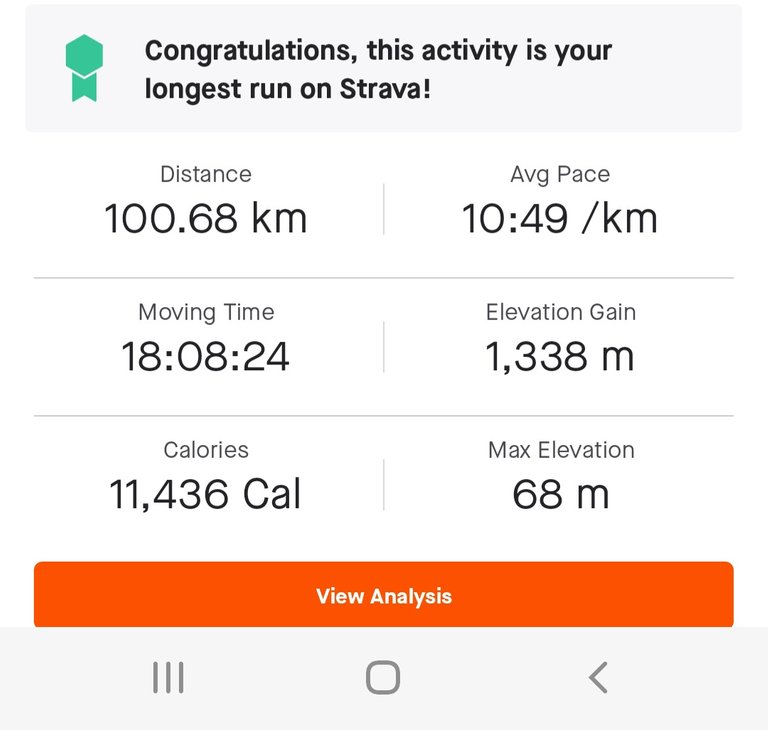 Strava screenshot of the data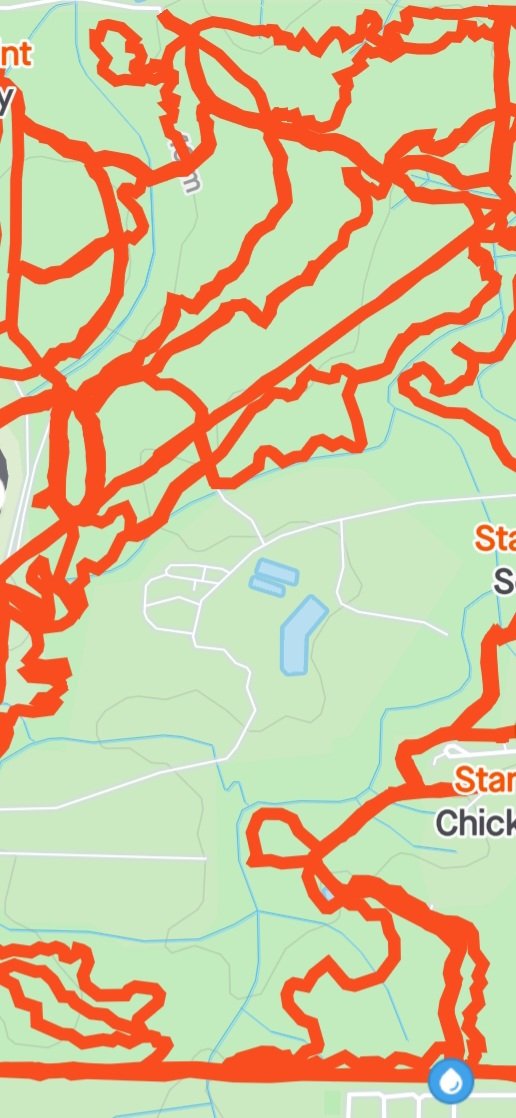 Strava screenshot of part of the map showing the many tracks I took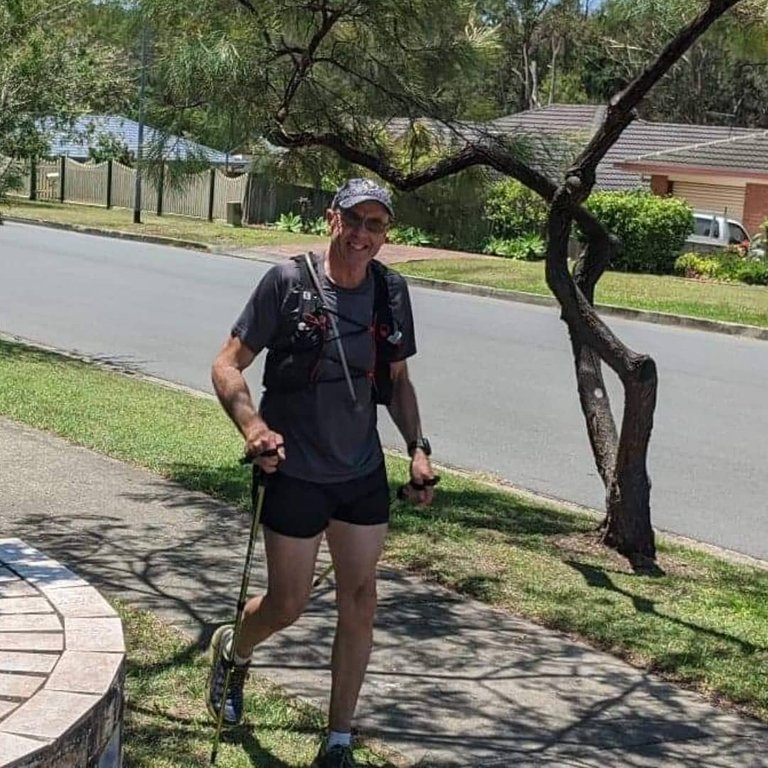 Coming home for a rest stop, early in the day when I still had the energy to smile. (Photo by Caroline)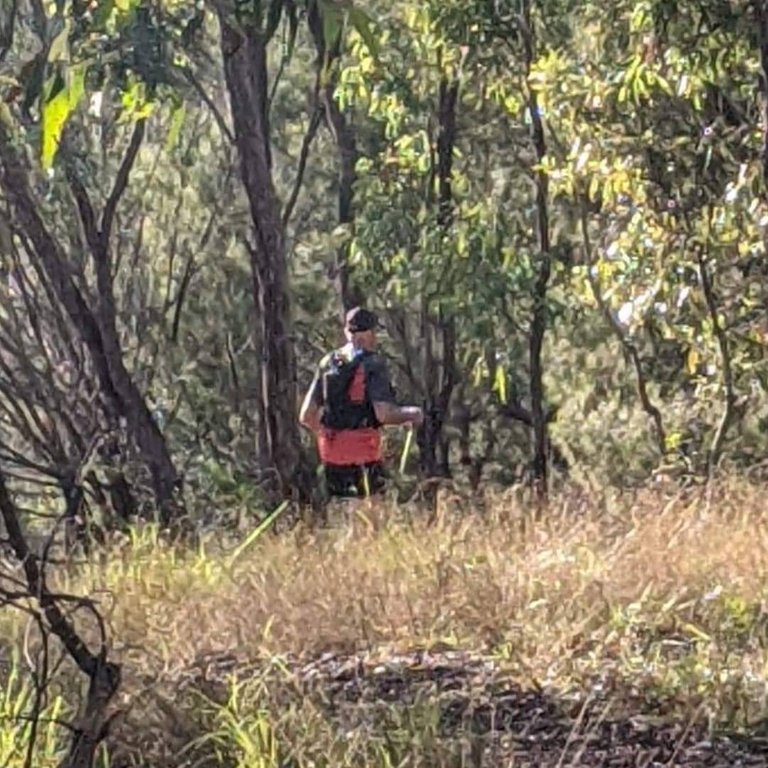 Heading out yet again to do more mileage. While Caroline did some of it with me I did most of it alone. (Photo by Caroline)
---
---