Reflection Hunters Contest Entry, Round 132
I am happy to join the Reflection Hunters Contest, run by @olgavita after a long time. This is my entry for round 132 and if you haven't tried yet, follow the link for details and the rules.
The Sea Garden, our most beloved park provides many options for everyone, especially for kids. Families can enjoy walks as well as different activities. There is this artificial pond in the kid's corner, where early in the morning the paddle boats expect the visitors. And they have colourful reflections on the water surface. Oh, the umbrellas too, they add extra colour.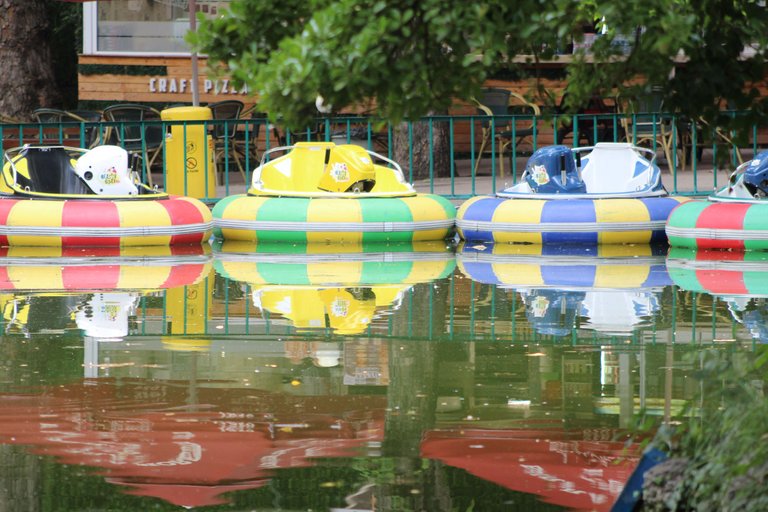 Another umbrella, made of straws. I could not put it in frame, but only its reflection.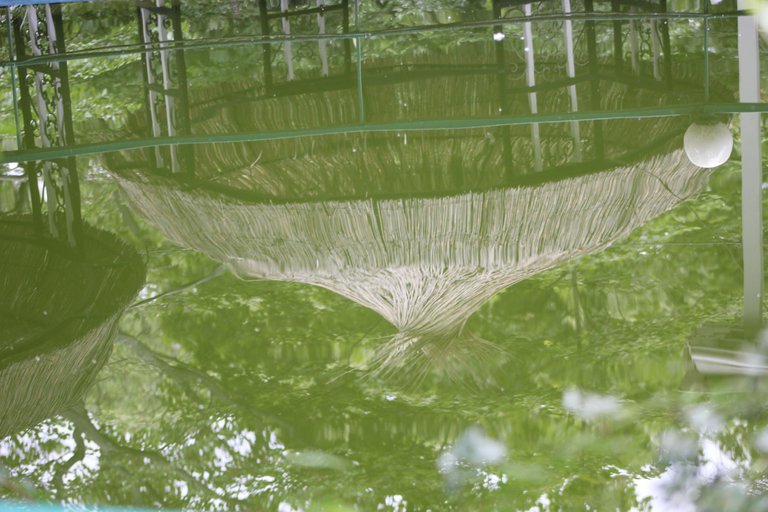 That day was a bit gloomy, but I went again on the next, when the sun was shining bright. Next photo is from the same place - a bridge that always has a nice reflection. I am sure I have made other photos before, maybe an year or two ago and quite possibly I might have used them in the contest. But this photo is new, from last week.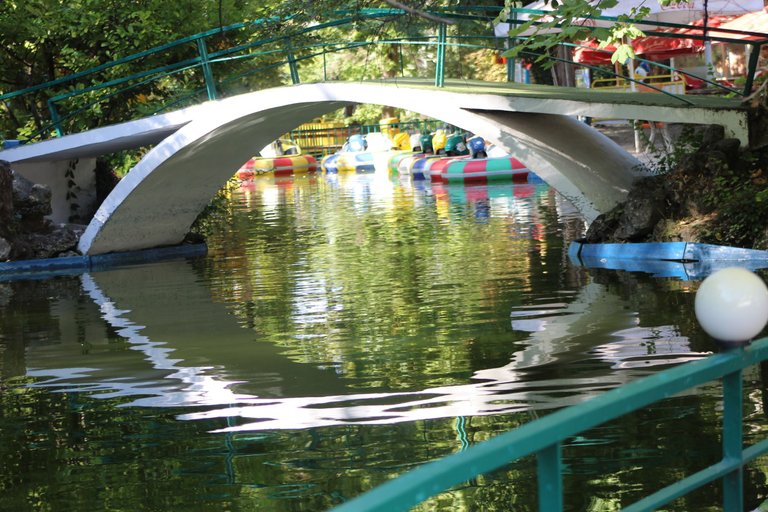 Crossing the bridge, one can have a cuppa, sitting under the shades.
More reflections.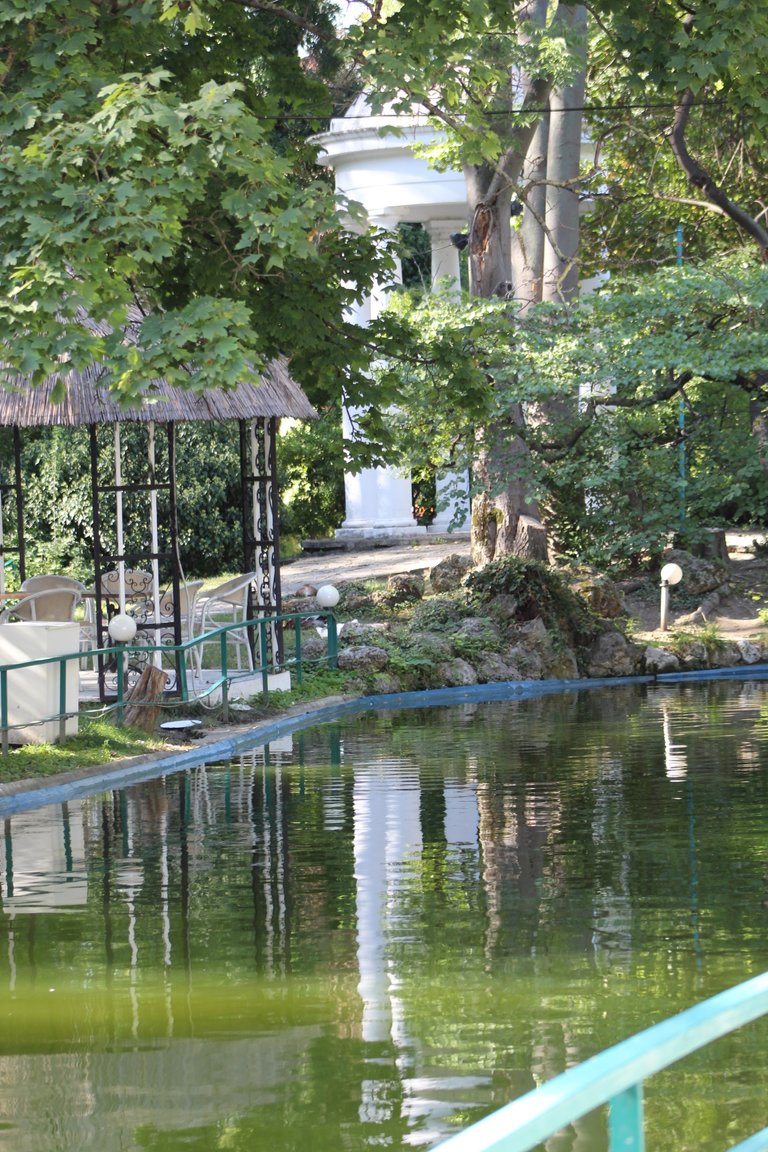 Usually few ducks swim in the pond, but this time to my delight another bird enjoyed the pond - a cormorant.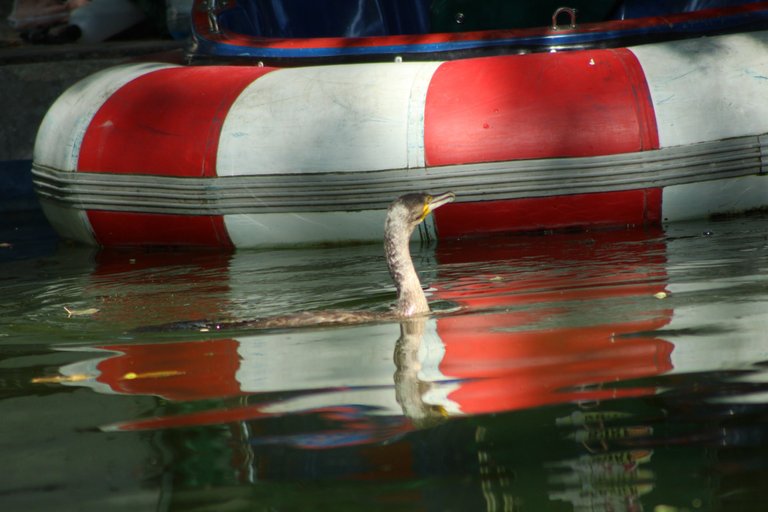 Diving and distorting the reflection.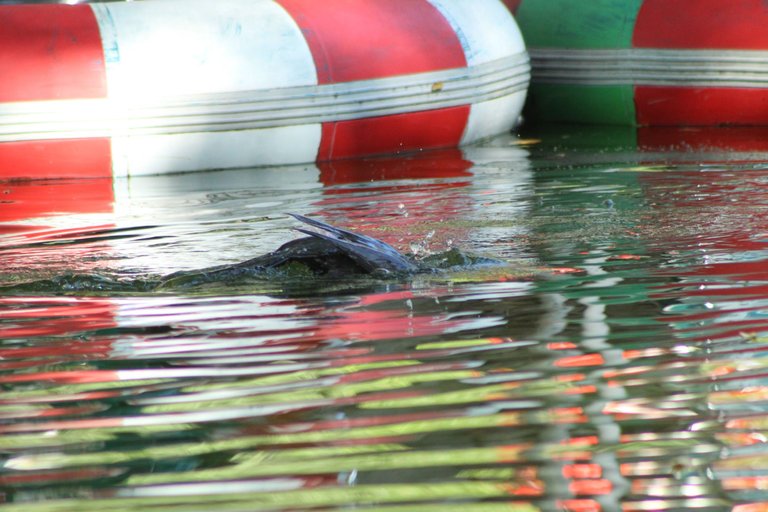 And again.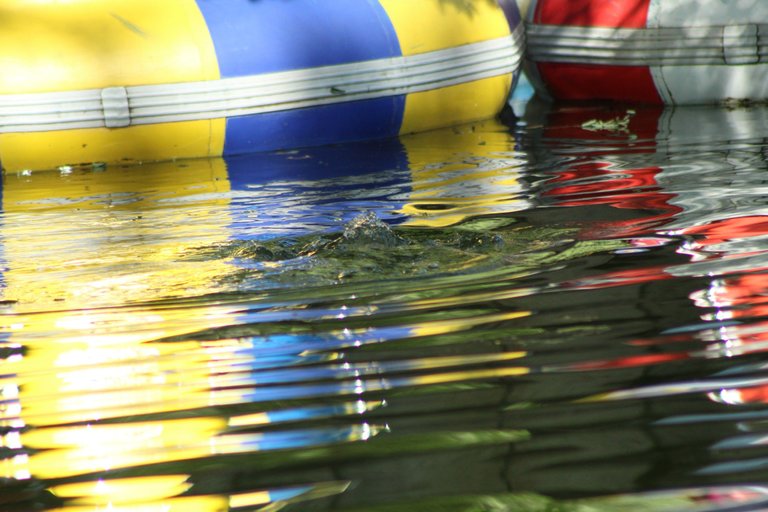 I have lovely time in the park as always. Armed with my camera, I took many photos. If you wish to see more of the park, stay tuned.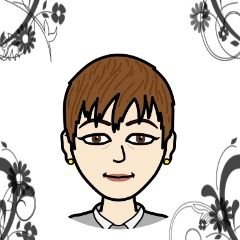 Thank you for viewing.
If you like to share your thoughts you can leave a comment.

---
---