Lesser Whitethroat
When I return home after spending an hour outside and start checking the photos I took, I feel sometimes so disappointed as I have to delete a lot. I am too hasty, not checking the settings, I end up with many horrible images. But if among them I have some good ones, than I know it was worth the exercise. Yes, I am still practising and trying to learn from the mistakes I make.
The best photos from the last days are of this little bird - The lesser whitethroat.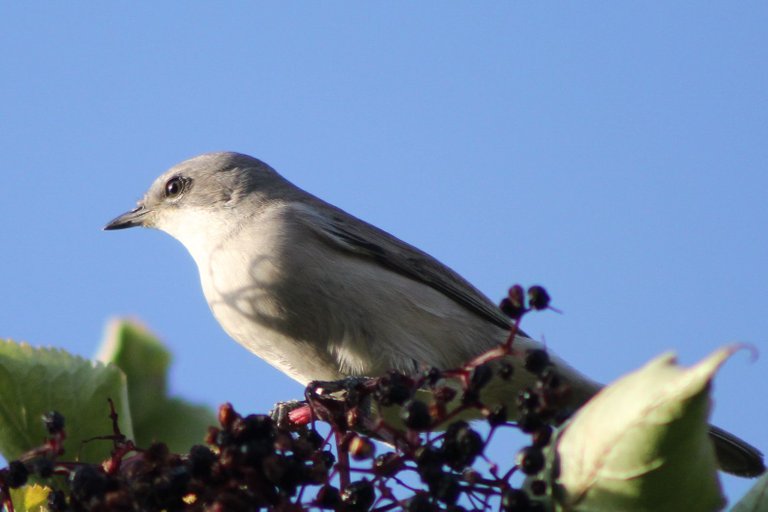 As you can see, the bird has no fancy colours or attractive features. Very often I was mistaken and thought I see sparrows. Now I know there are different small birds that we see in the park and keeping my eyes peeled, I look for the flycatchers, warblers, anything new that might show up.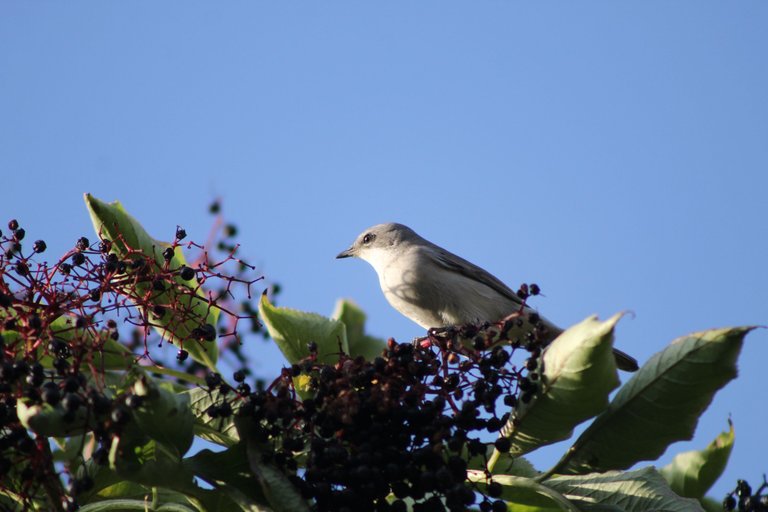 While walking I was carefully looking for any movement. This is how I saw the bird landing on the top branch. The sun was almost behind me, perfect for the shot. And the whitethroat looked at me, isn't it a curious look?
Don't think the bird was posing nicely all the time. But still it looks cute even from behind.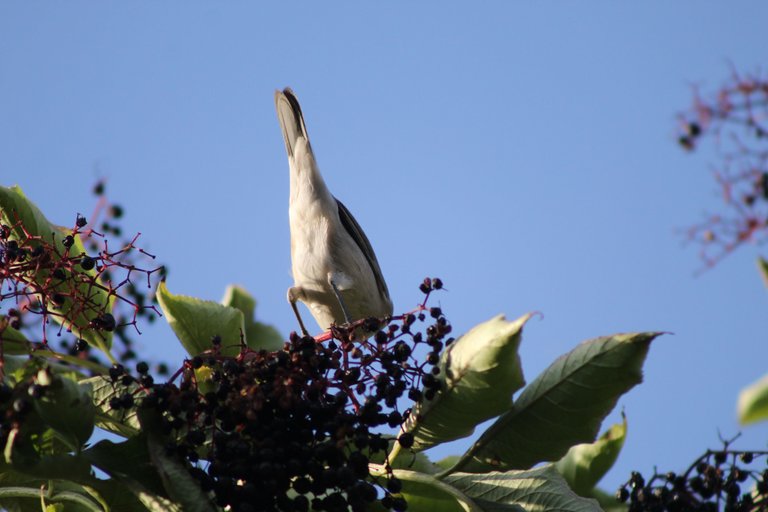 I did not realize that there is a nice shadow upon the bird until I downloaded thd photos.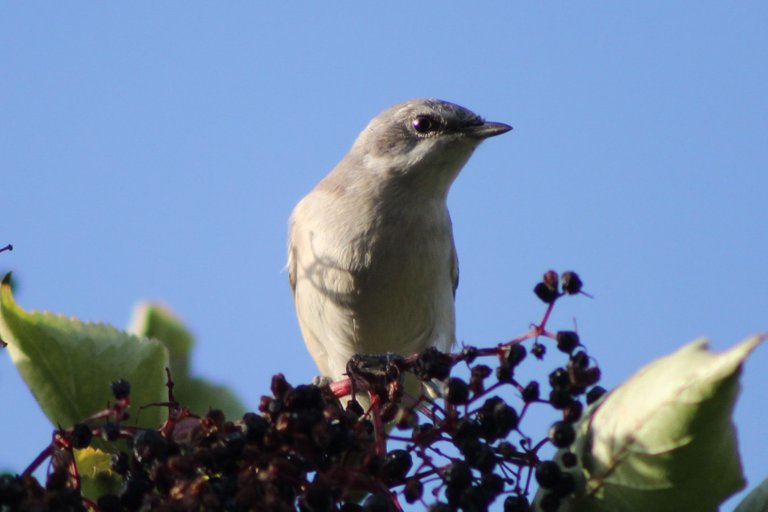 I am not sure, but I think it was a second bird on lower branches.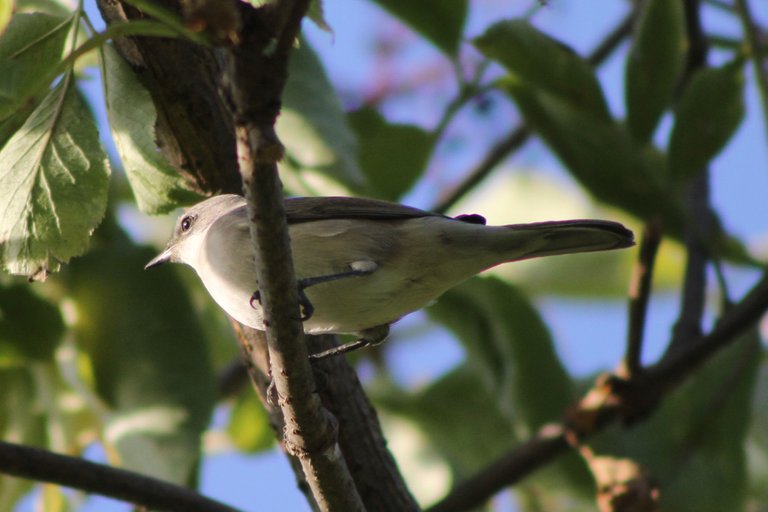 So, the whitethroat saved my day and I end up with some nice images. Soon this little bird will be gone and will come back next spring. I would be expecting the return of the migratory birds then. The pelicans and the raptors are on the move and we still see the flocks, just they are too high for a decent photo. I think the nightingale has gone too as I don't find it on its usual spot. I couldn't capture the bee-eaters, they were very fast, but unmistaken by the noise they made.
Today is officially the first day of the autumn. Goodbye summer, welcome golden lady.
I hope we will have nice sunny days ahead and I wish you wonderful day!
---
You can find me at noise.cash - https://noise.cash/u/JustNeli
---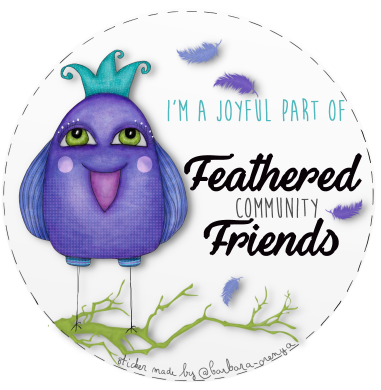 banner created by @barbara-orenya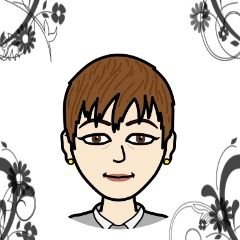 Thank you for viewing.
If you like to share your thoughts you can leave a comment.

---
---