Finally - I've got an owl! 🦉
I always wanted to see an owl and to photograph it. It is in my list since I am interested about the birds and knowing that there are at least two types living close to my home - the Scops owl and the Little owl, I was not discouraged. At night I hear them but could not see any. Once the little owl was so close, I guess on our roof. Stupid superstition tells that hearing liitle owl means someone is going to die. What a rubbish!
The Scops owl is something I heard years ago for the first time without a clue of what was it. Its characteristic hoot like a sonar can be heard loud and clear at night. But only during mating season, if I am not mistaken. The task to dicover the scops owl gets even harder because its plumage imitates the bark of the trees and the bird blends perfectly plus its small size - around 20 cm. Nevertheless, hubby and I always keep our eyes peeled while we are walking in the park and the small woods next to it, carefully observing each tree from bottom to top, causing a neckache. That is how we found so many different birds.
Sunday afternoon, it was hot, but the clouds gathered and the long expected rain was soon to hammer down. We approached the cherry and mulberry tree in the woods. There are some fruit trees there, much loved by the birds. The season of cherries was over, but the mulberries are still well ripen and there were sparrows stuffing their beaks. I wonder if I can see some wablers among them. While trying to focus on hopping birds I heard hubby shouting - "What's that?" And then - "It's an owl!" I lnow how many times we were mislead by what we saw, but I looked at what he pointed and I saw something that definetely was I wing, not a branch, but where the head was?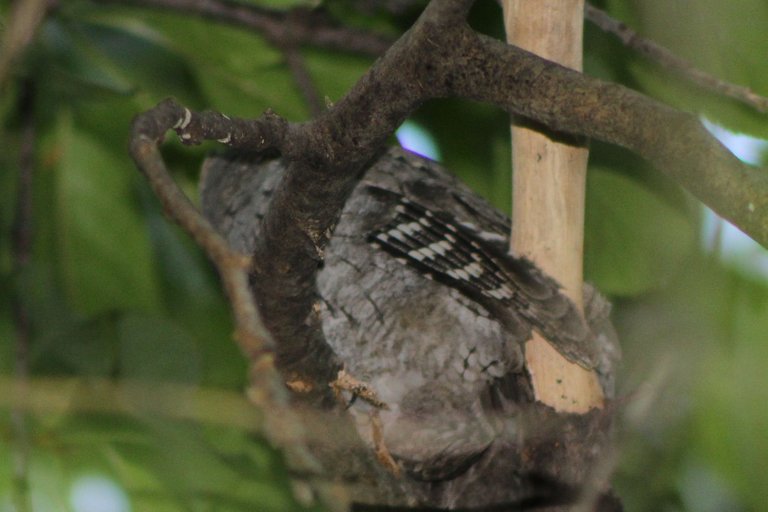 I need to find better view and here it is, oh my, it is the owl! Quiet and calm, looking straight at us without fear. Then we saw a second one behind it, but I got no clear image and a third one was standing close on another branch, only its back could be seen.
A couple walking two Jack Russell terriers stopped wondering what we were excited about and we show them the owls. They even tried to make some photos with their phones. The owls were pretty close.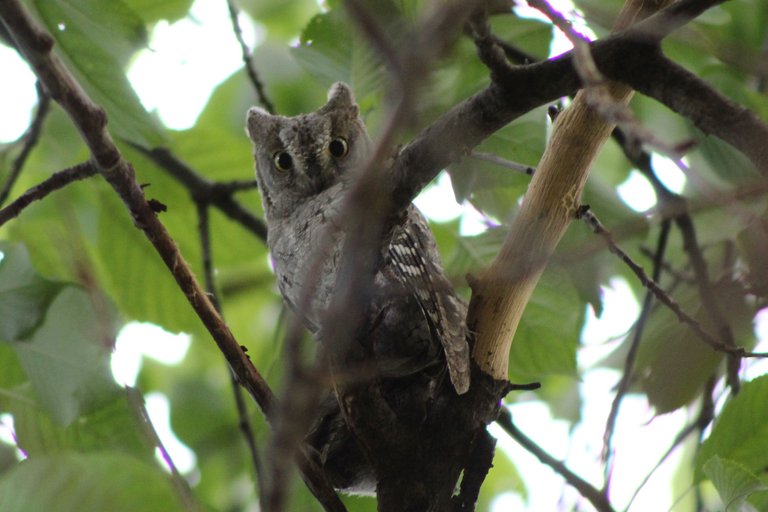 Look, it winked. 😉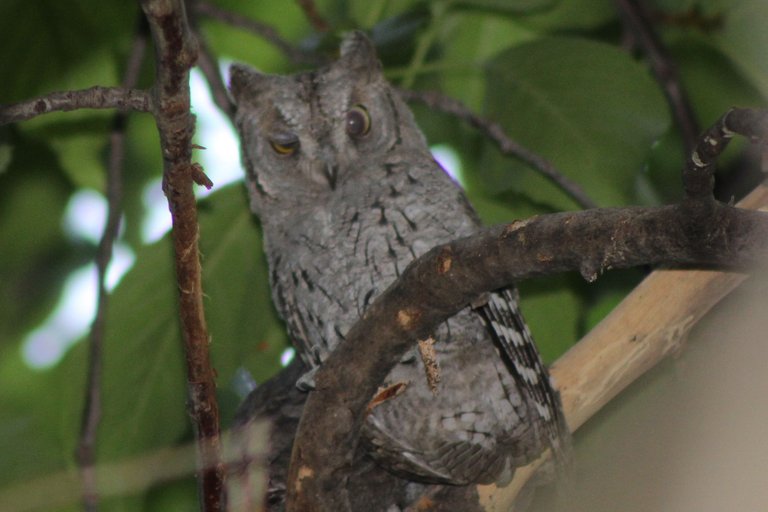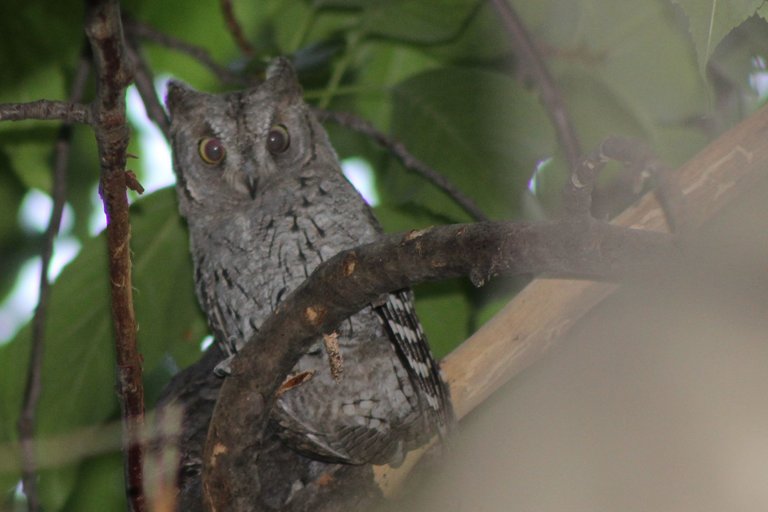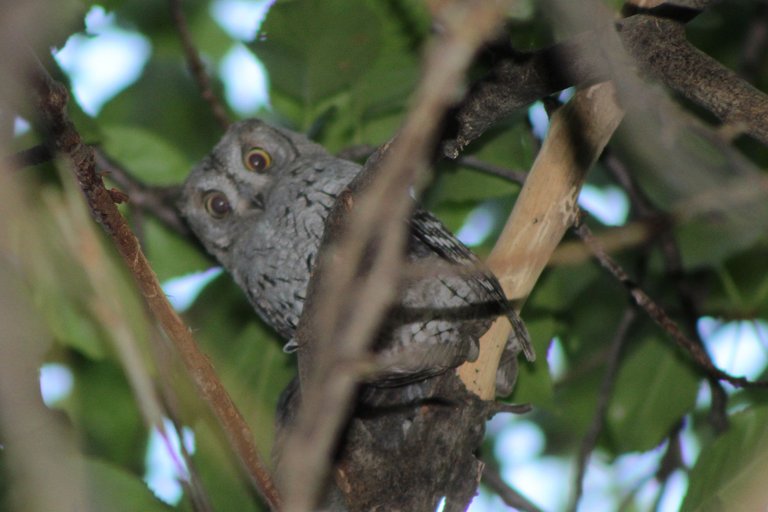 Five minutes, that's how long we stayed under the tree. I forgot to put some repellent on my legs and arms and the mosquitoes bit me to death. The first rain drops started to fall and we had to leave. If it didn't rain, we would stay longer. Now, we look even more carefully the trees, but could not see the owls. It was luck to spot them at daytime and not one, but three! My guess is, they are juveniles. We still have some time this and next month until they leave us. Scops owls migrate, but will be back in spring. Wish me luck to find them again.
Happy birding! Look around, you never know what you can see. 🙂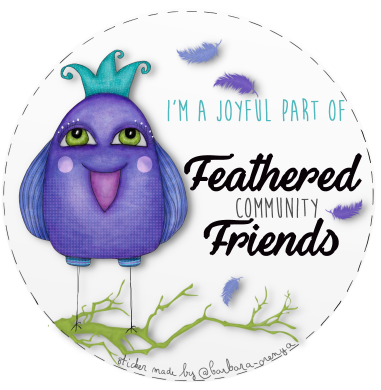 banner created by @barbara-orenya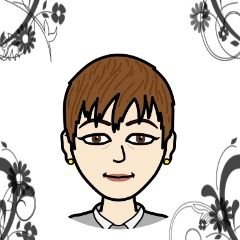 Thank you for viewing.
If you like to share your thoughts you can leave a comment.
---
---