Des Künstlers Depression / The artist's depression 😎

Nachdem sich die LMAC CHALLENGE in die Sommerpause verabschiedet hat, fiel der Möchtegernkünstler Muelli in eine tiefe Depression, denn ohne einen Platz an dem er seine Werke ausstellen konnte, sah er seine Existenzberechtigung als Künstler gefährdet.
Also widmete er sich vorerst anderen Künsten zu, wie zum Beispiel der Kunst Brennholz zu spalten. Das tat er elegant mit einer großen Spaltaxt, bis es im Rücken knackte und auch auf diesem Feld eine Kunstpause unumgänglich war.
Das konnte und wollte der umtriebige Kreative nicht einfach auf sich sitzen lassen und holte sich einen Gehilfen ins Haus, der ihn bei seinem Schaffen zur Hand gehen sollte.
Bevor er das aber tun konnte, musste er in kunstvoller Kleinarbeit erst einmal aufgebaut und eingewiesen werden, da er etwas zerstreut auf dem Hof erschien.
Nach etwas Fummelei jedoch, präsentierte sich dem Künstler ein Meisterwerk des Maschinenbaus und schnell wurde man warm miteinander und machte sich gemeinsam an die Arbeit.
After the LMAC CHALLENGE went on summer break, the would-be artist Muelli fell into a deep depression, because without a place to exhibit his works, he saw his existence as an artist in jeopardy.
So, for the time being, he devoted himself to other arts, such as the art of splitting firewood. He did this elegantly with a large splitting axe until it cracked in his back and a break from art was unavoidable in this field as well.
The busy creative couldn't and wouldn't just let that sit on his hands, so he brought in a helper to help him with his work.
Before he could do that, however, he first had to be set up and instructed in artful detail work, since he appeared somewhat absentmindedly in the yard.
After a bit of fiddling, however, a masterpiece of mechanical engineering presented itself to the artist and they quickly warmed up to each other and set to work together.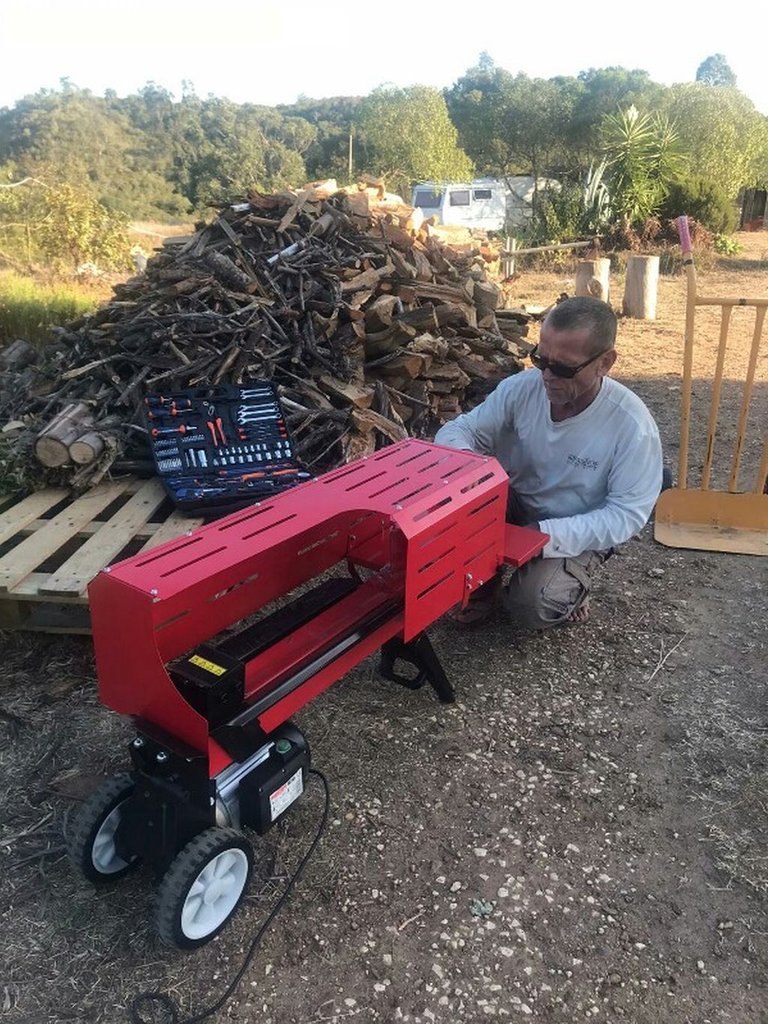 Schnell stellte sich jedoch heraus, das Holz spalten, egal ob mit der Axt oder der Maschine, für einen wahren Künstler nicht erfüllend ist und so widmete sich dieser wieder seinem Fachgebiet zu, denn schließlich wusste er von der Möglichkeit sein Schaffen auch ohne eine Foto Vorlage von @shaka, im Freestyle Verfahren kreieren und ausstellen zu dürfen.
Trotz Ferien ist die Gallerie der LMAC COMMUNITY rund um die Uhr geöffnet und bietet Raum für Künstler und Betrachter.
Als Vorlage für das spontan erschaffene Kunstwerk, hielt diesmal ein Foto aus dem Hause Muelli her.
However, it quickly turned out that splitting wood, whether with an axe or a machine, is not fulfilling for a true artist and so he turned back to his specialty, because finally, he knew about the possibility of his work without a photo template of @shaka, to create and exhibit in the freestyle process.
Despite vacations, the gallery of the LMAC COMMUNITY is open around the clock and offers space for artists and viewers.
As a template for the spontaneously created artwork, this time a photo from Muelli was used.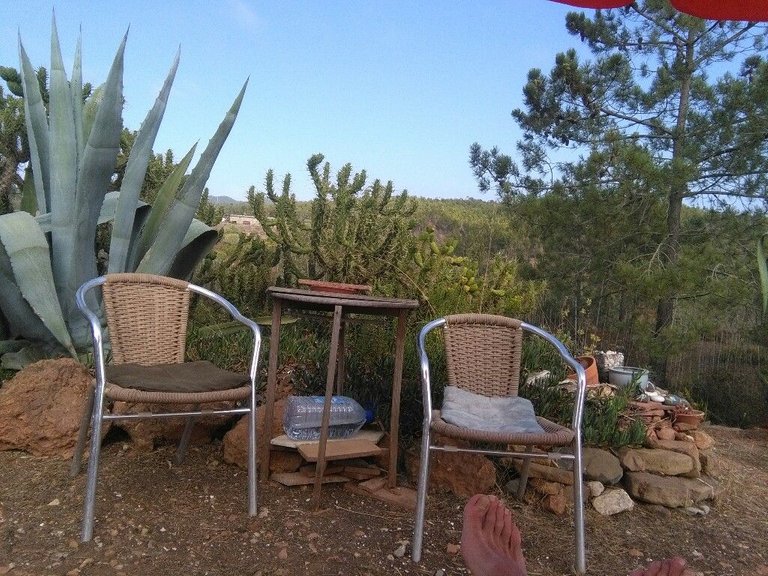 Da glücklicherweise auch die LMAC IMAGE LIBRARY keine Sommerpause macht und die Türen für die Künstler offen hält, stattete ich ihr einen Besuch ab und traf auf die Kollegen @agmoore, @pinkgirl4, @seckorama, @quantumg, @redheadpei und @eve66, die mir Bilder von sich liehen, die ich für das nun folgende Werk benutzen durfte.
Luckily the LMAC IMAGE LIBRARY doesn't take a summer break either and keeps the doors open for the artists, so I visited them and met my colleagues @agmoore, @pinkgirl4, @seckorama, @quantumg, @redheadpei, and @eve66, who lent me pictures made of themselves that I was allowed to use for the following work.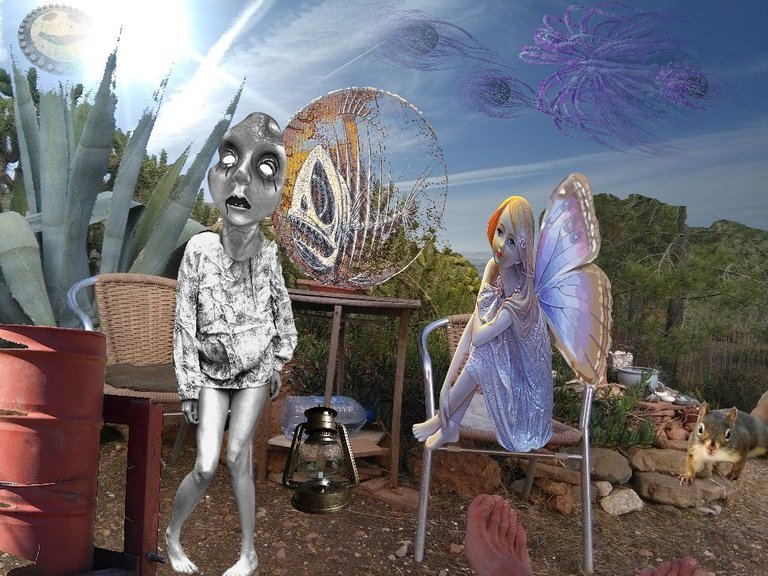 SOURCES: Smily face https://www.lmac.gallery/lil-gallery-image/10666
Squirrel https://www.lmac.gallery/lil-gallery-image/10633
Fishbone https://www.lmac.gallery/lil-gallery-image/10591
Oil lamp https://www.lmac.gallery/lil-gallery-image/10552
tentacles https://www.lmac.gallery/lil-gallery-image/9461
beach https://www.lmac.gallery/lil-gallery-image/177
barrel https://www.lmac.gallery/lil-gallery-image/8989
zombie https://www.lmac.gallery/lil-gallery-image/10585
fairy https://www.lmac.gallery/lil-gallery-image/7750
Erleichtert darüber das Fotocollagen basteln noch nicht verlernt zu haben, wünsche ich der LMAC CREW weiterhin schöne Ferien und mache mich selbst wieder an die Arbeit mit dem Brennholz, denn der nächste Winter kommt bestimmt und wenn es am 15. September wieder offiziell heißt #letsmakeacollage, sollte genug Holz vor der Hütte liegen, so das ich mich wieder voll und ganz der Collagen Kunst widmen kann.
Bis dahin! 😎
Relieved not to have forgotten the photo collages yet, I wish the LMAC CREW further beautiful vacations and make myself again to the work with the firewood, because the next winter comes certainly and if it is called on 15 September again officially #letsmakeacollage, enough wood should lie before the hut, so that I can dedicate myself again fully to the collage art.
Until then! 😎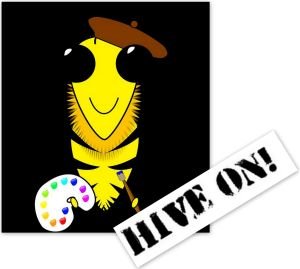 ---
---