Crypto Hive - Futur Evolution (Eng / Fr)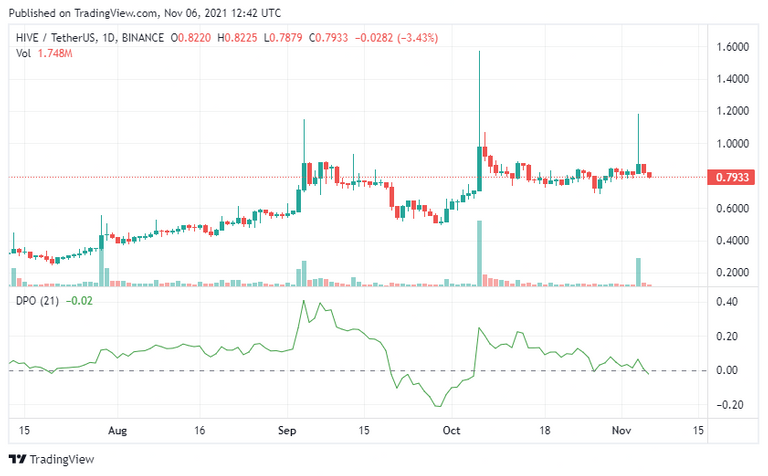 This post is a response and a complement to the following posts:
It is very interesting to notice the future rise towards $ 2, and the creation of a minimum threshold of $ 0.7.
However, the increase from more than $ 1 to $ 2 and more cannot yet be achieved under current conditions.
Indeed, the graphical evolution and the statistical predictions seem to show an increase. However, this is temporary and fluctuations remain in the area of ​​0.7 $ and 0.9 $ for considerations linked more to the hive ecosystem than to investments and stock market speculations.
I think the hive ecosystem is great and could very easily beat the forecast of $ 2, 3, 4, and 5 or even $ 10. However, it is necessary to achieve coordination between the different communities and above all to encourage investors by facilitating the way to obtain hives.
To do this, there are many simple solutions that every good investor knows, ... one of them is to increase traffic and trade by making it easier to access and hold hives.
---
---
VERSION FRANCAISE:
Ce message est une réponse et un complément aux posts suivants :
Il est très intéressant de constater la future hausse vers 2$, et la création d'un seuil minimum de 0,7$.
Cependant, l'augmentation de plus de 1 $ à 2 $ et plus ne peut pas encore être atteinte dans les conditions actuelles.
En effet, l'évolution graphique et les prévisions statistiques semblent montrer une augmentation. Cependant, cela est temporaire et les fluctuations restent de l'ordre de 0,7 $ et 0,9 $ pour des considérations liées plus à l'écosystème de la ruche qu'aux investissements et aux spéculations boursières.
Je pense que l'écosystème de la ruche est génial et pourrait très facilement battre les prévisions de 2, 3, 4 et 5 $ ou même 10 $. Cependant, il est nécessaire de parvenir à une coordination entre les différentes communautés et surtout d'encourager les investisseurs en facilitant la moyen d'obtenir des ruches.
Pour ce faire, il existe de nombreuses solutions simples que tout bon investisseur connaît, ... l'une d'entre elles est d'augmenter le trafic et le commerce en facilitant l'accès et la tenue des ruches.
---
---