Fungi Friday || Mushrooms That Live In Soil And Mushrooms That Live In Wood || 07 October 2022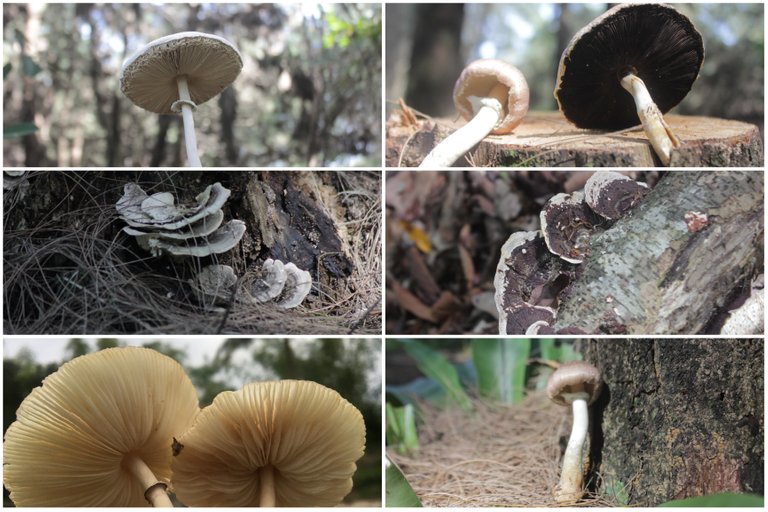 ---
Hello all friends, how are you guys today, hopefully we are still in good health and can participate in activities smoothly.
See you again on a very nice Friday. Still as usual every Friday we always want to display pictures of mushrooms that we have prepared. On this very happy Friday I still have some mushrooms in my smartphone gallery. For today I can't display my latest mushroom picture because in the last few days the weather in my area has always been raining and there are several places in North Aceh district that are also experiencing floods. So I couldn't find the newest mushrooms due to unfavorable weather.
I opened my smartphone gallery and found some mushroom pictures that I had never shared. And this stored mushroom also has a very extraordinary beauty. There are several types of mushrooms that I prepared on this occasion and hopefully with some pictures of these mushrooms can entertain all my friends in this beloved community.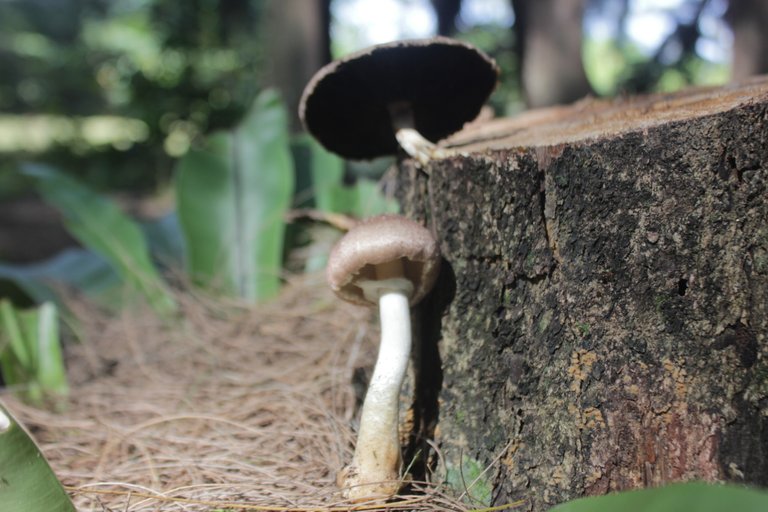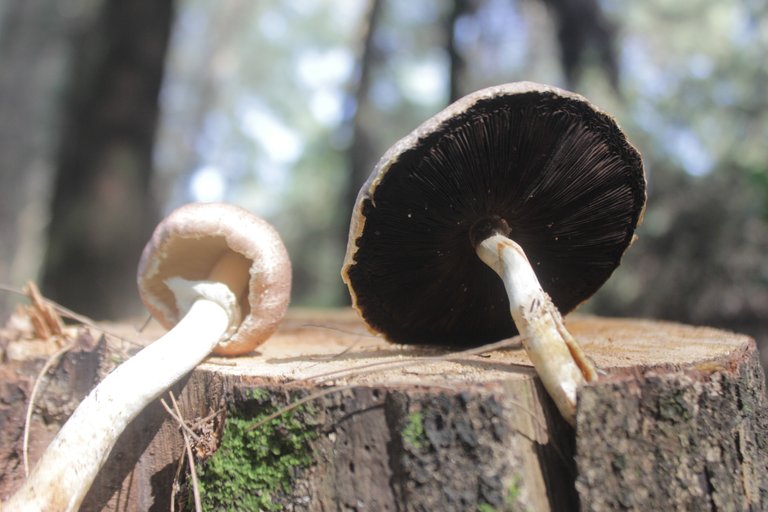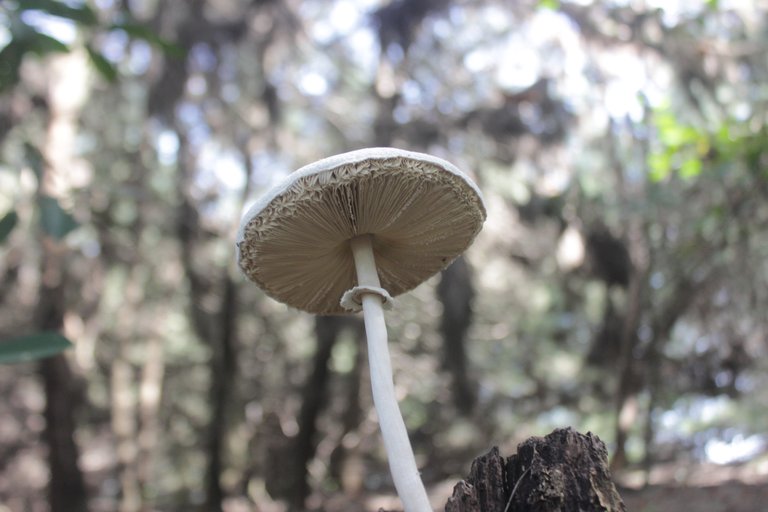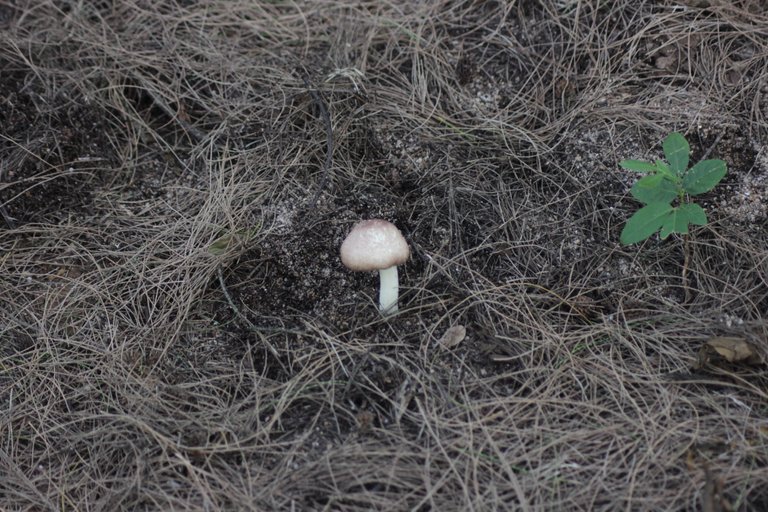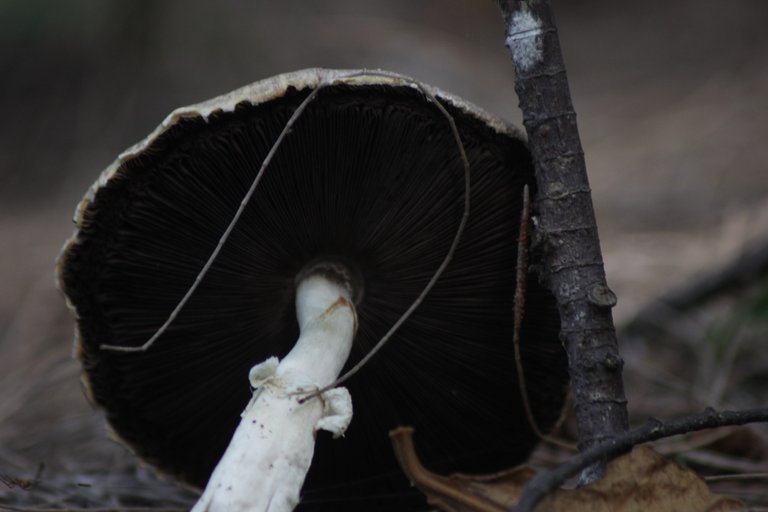 I found some pictures of these mushrooms in one of the forests that are overgrown with fir trees. and on the part of the ground that was in that place also a lot of fir leaves fell.as we can see in the picture these fir leaves are shaped like hairs but they are a bit coarser in size. the land in the area is covered by pine leaves so that when it rains the soil is always wet and takes a long time to dry because it is difficult for sunlight to enter the ground The one over there. So as we know if there are places that are humid, of course, mushrooms are very easy to grow. Because what we often see is that mushrooms can grow on moist soil or on rotting or rotting wood trees. These mushrooms do look very beautiful they have a slightly long stem and in the umbrella part of the mushroom also has very good fibers, When we see this mushroom, it is certainly very interesting because of the extraordinary beauty possessed by this mushroom.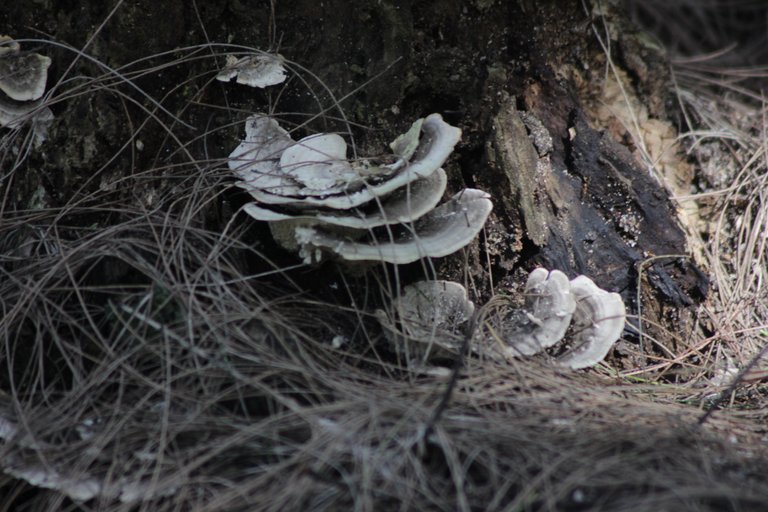 This one fungus also grows in the same place as the mushrooms above, but this fungus grows on rotting wood tree trunks in the area.They grow in groups and have fertility in the place where they live.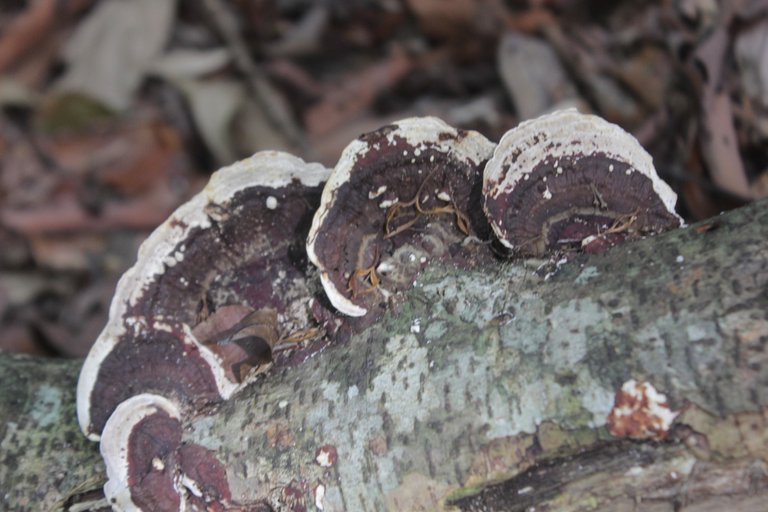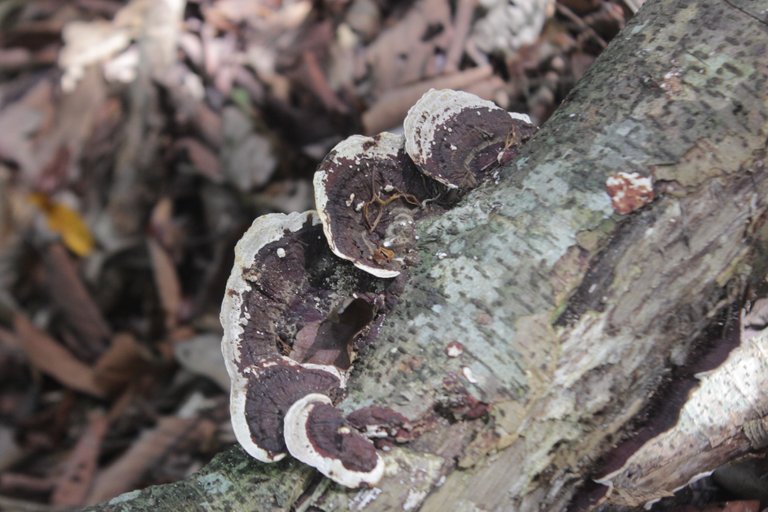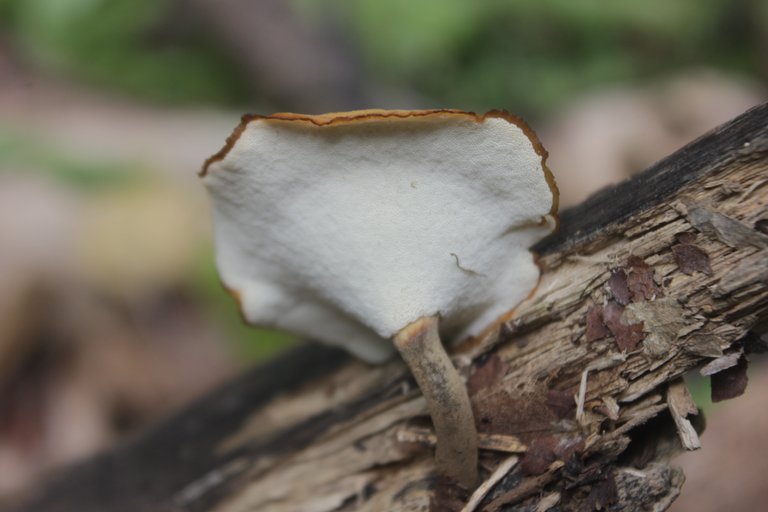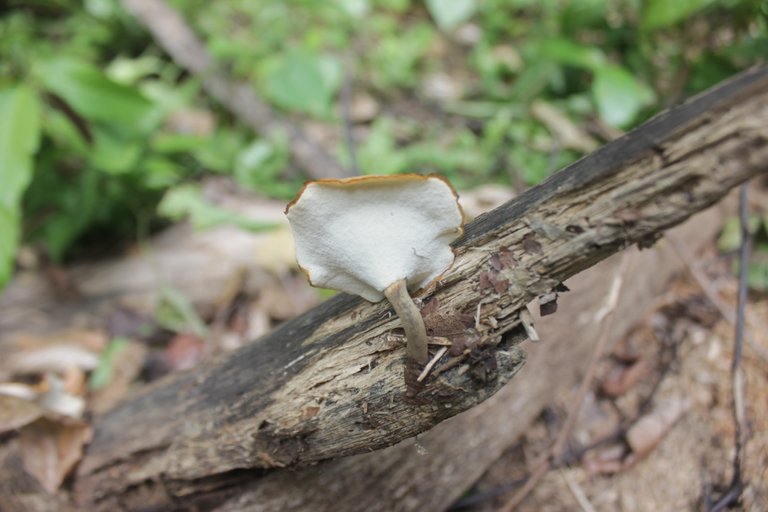 It's also a fungus that grows on rotting woody tree trunks. But some pictures of these mushrooms I found not in the same place as the mushrooms above.I found this fungus in another place and there I saw that there were rotting and rotting logs and there was a lot of this fungus overgrown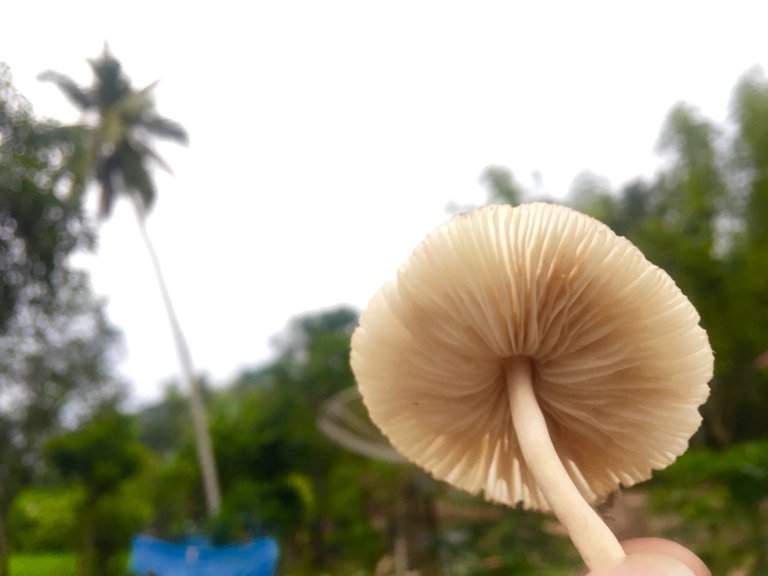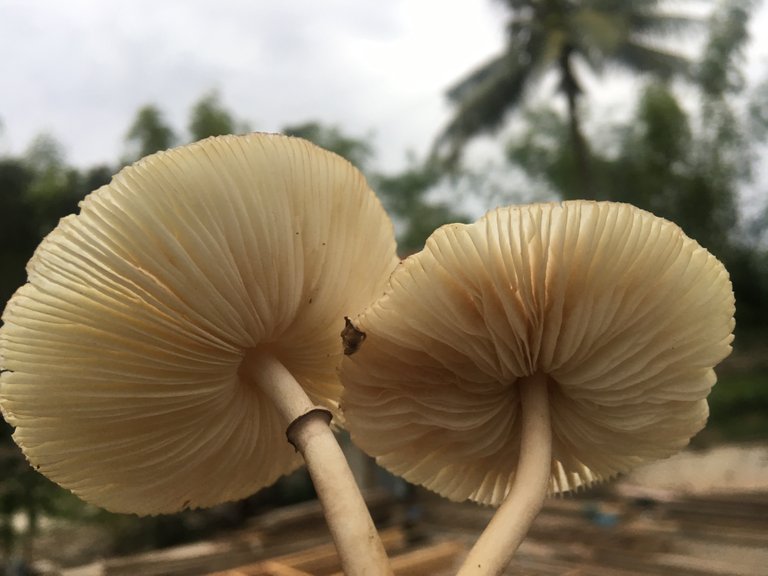 This mushroom also has a very good beauty. Found this fungus when I was cleaning the grass in a place. I plucked this mushroom holding in hand then took some pictures. Though I want to know how about the growth of this fungus and how many days it can grow there.But at that time, I was clearing the land, so I had to remove this fungus along with the weeds that were there.
Alright friends, maybe those are some pictures of mushrooms that I can show on this occasion. And hopefully with some of these pictures can make us entertained. Thank you to all my friends and also to the seniors who have given me enthusiasm and opportunities.See you again next Friday.
---
| Photography | Mushroom |
| --- | --- |
| Camera Used | Canon |
| Model | 600 D |
| Photographer | @mnurhiver |
| Location | Aceh, Indonesia |
---
---