Exploring the Christmas Market early in November 🎄

Well hello, stranger
We went on a bit of a weekend adventure! One of the schools in our town has an annual Christmas Market, but due to covid, the market has been cancelled three years in a row. This year we were finally able to enjoy the Christmas Market again. So we went on a early Christmad adventure! The market runs for an entire week but seeing as both me and @technicalside work we decided to visit the market over the weekend. Nothing specific is sold, like at a vegetable market, but most of the products are handmade or locally made. It's the perfect opportunity to showcase local talent and keep the local economy strong. The only problem is there were a ton of people... And neither of us is fond of large crowds... But we managed and had a pleasant time. Sometimes it is necessary to look at a bunch of stuff, it brings a little bit of joy!

So on early Sunday morning, we made our way to the market. Ready to look at things without spending money (this didn't go as planned). The weather was strange, with one not knowing if it was hot or cold. But the clouds were magnificent.
When looking in one direction, the sky was dark and scattered with fluffy-shaped clouds. It felt like it was about to rain.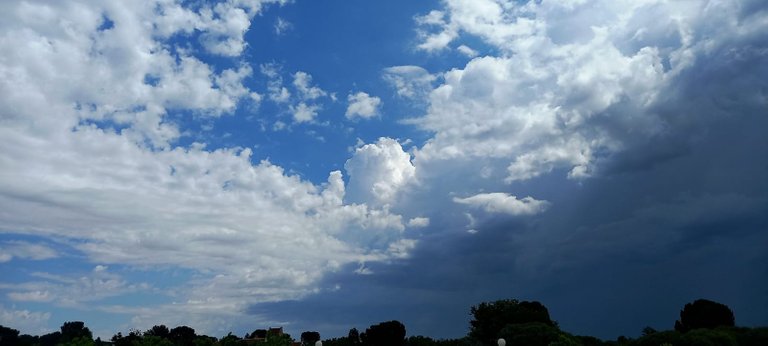 However, looking in a different direction the sun was shining bright and showing off the cotton white clouds. In this photograph, you can see the contrast between the clouds. Almost like Yin and Yang.

As I mentioned, there were a bunch of people. We waited in line for around 5 min. Not an issue, not a long wait... But it was so crowded inside that you couldn't move. People were squeezed in like little sardines! So once we were in, we didn't stay long 🤣. We both looked at each other and decided to flee the scene. Once outside again we came up with a plan. Wait a few minutes and let the traffic inside start moving. So we waited outside for around 10 minutes... But the people were still cramped... So on to plan B! Walk around the school grounds for a while.
Now I want to point out that this is an all-girls school, and one of the top schools in our town. The school was established in 1875 and is 147 years old, so there has been plenty of time to improve the school and grow over the years. Thanks to this, the school grounds offer many activities to students, and there is plenty of art pieces (made by students) to be found around the grounds.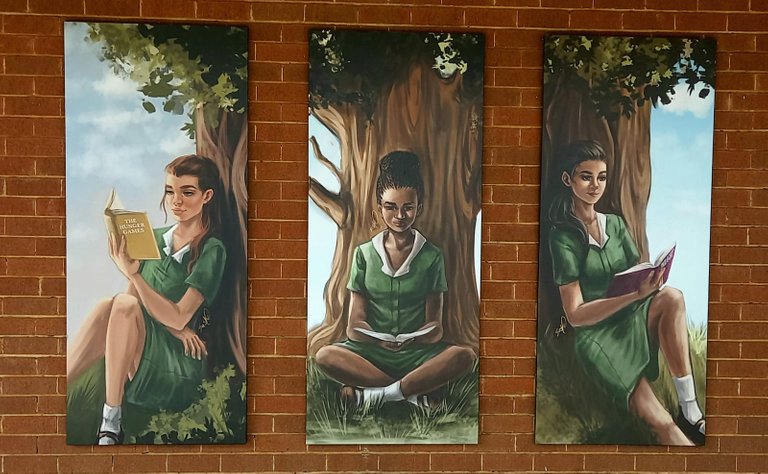 This is some of the art we found around the school. The art showcase three school girls dressed in school uniform, reading books. This piece was next to the meeting spot of the book club.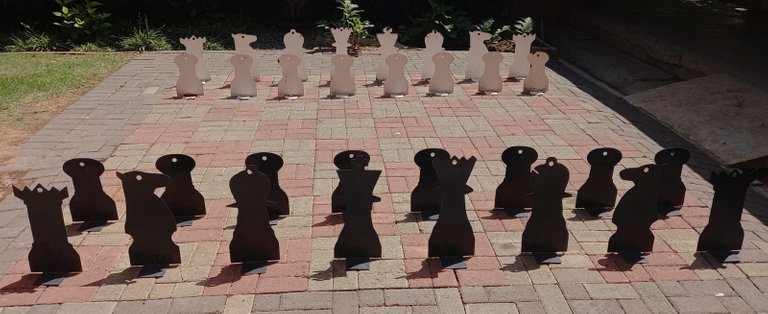 We found three chess sets around the school, but this one was something unique. The metal sheets were cut out and placed on pedestals, unlike the giant chess pieces we usually see.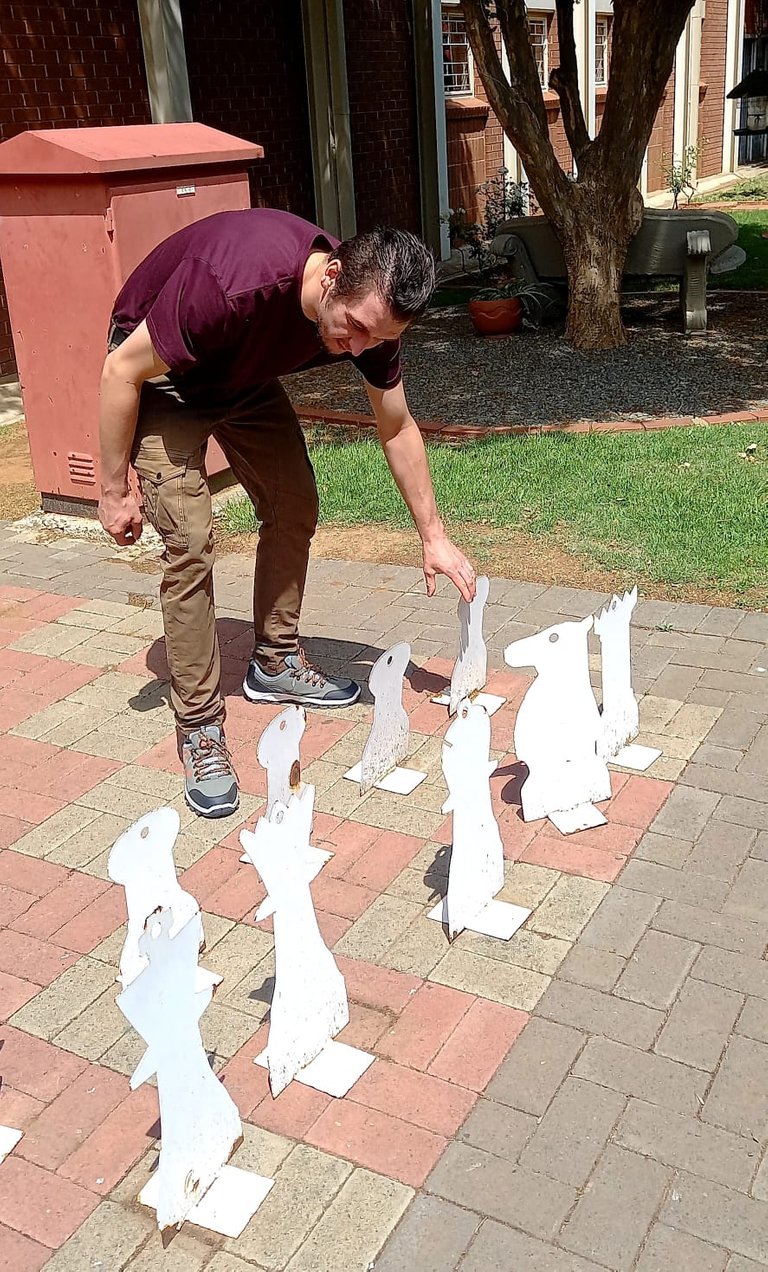 Of course the unorganised chess set bothered @technicalside and he had to move them all to their rightful spots.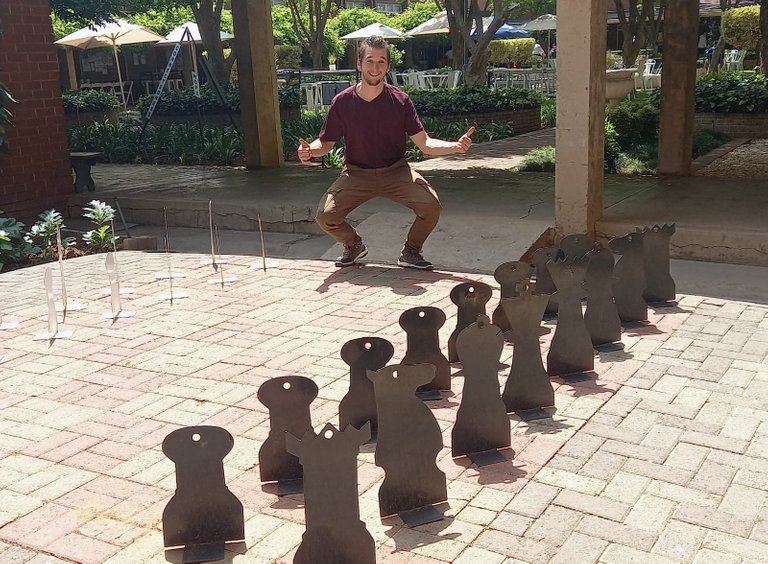 After watching him be weird for around 10 minutes we moved along. He was very happy with the way he placed them. Given, this way they were more visible.
We wandered around for a bit, moved a few more chess sets, looked at the periodic table (Neither one of us had science, but clearly I'm more useless than him) and found ourselves back at the entrance.

Once again we found ourselves in a line, but this time it was just to collect a basket. So already things were looking up... Or so we thought...
The entrance was decorated with little flags... I love flags so I kept staring at them.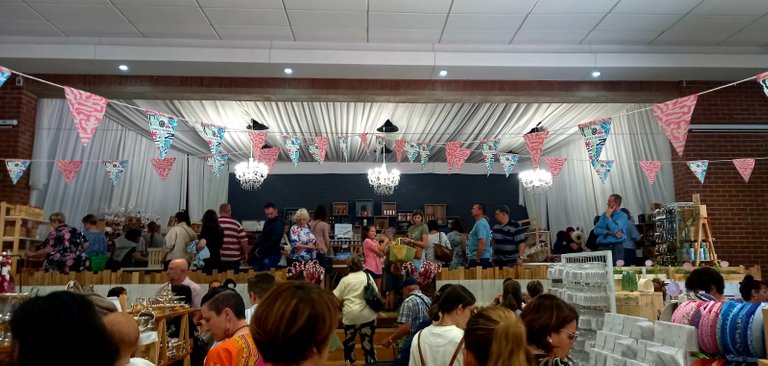 The inside was also decorated with flags. You can see all the different stalls in the photo, ranging from jewellery, cutlary, pottery, food, baby clothes and so much more handmade goods and art.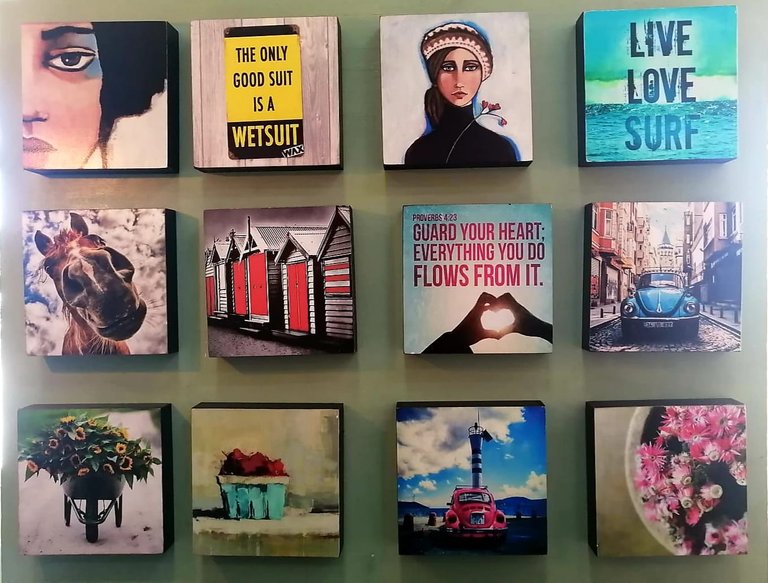 A few years back these square art prints was flat, but these days you see them printed on a box shape. I think the dept of the box has more character. Perhaps this is just a preference I have, but I don't like when art is one with the wall.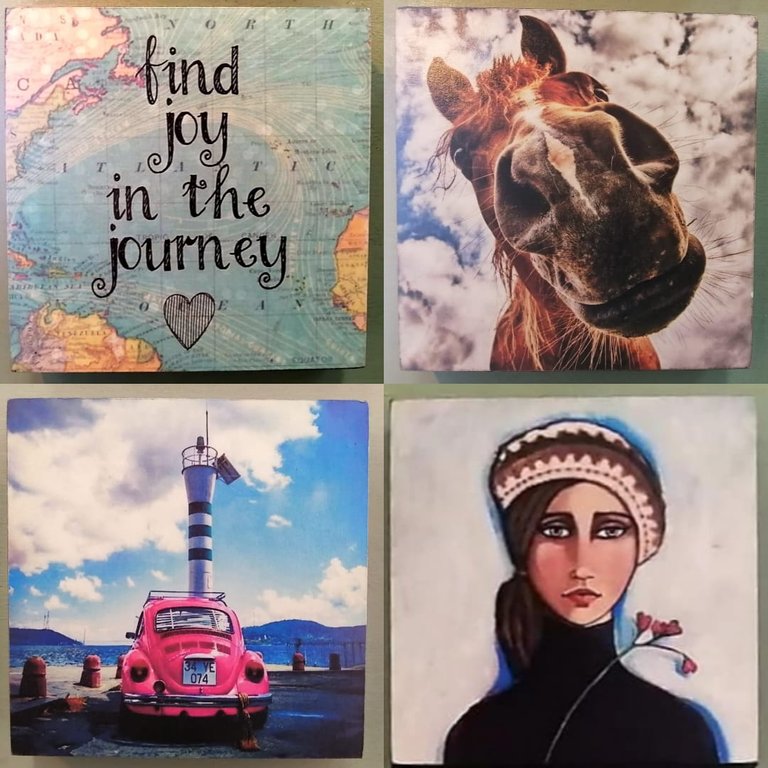 A few close ups of the ones we liked most. As a geographer, anything with a map gets my attention. @technicalside is a technician so naturally anything car related gets his attention.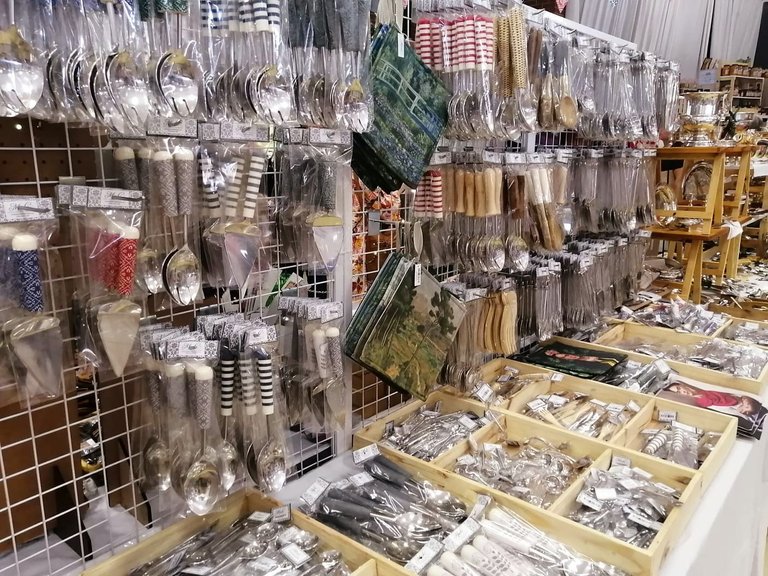 There was quite a few stalls that sold cutlary, ranging from vintage to modern. Some made from wood, others shaped and reformed and some dressed up with pottery/ glass handles.

We love making salads. I was considering buying a set of these, but I couldn't find a design that I knew I would also love. So in the end I didn't get any... And now I'm disappointed that I didn't.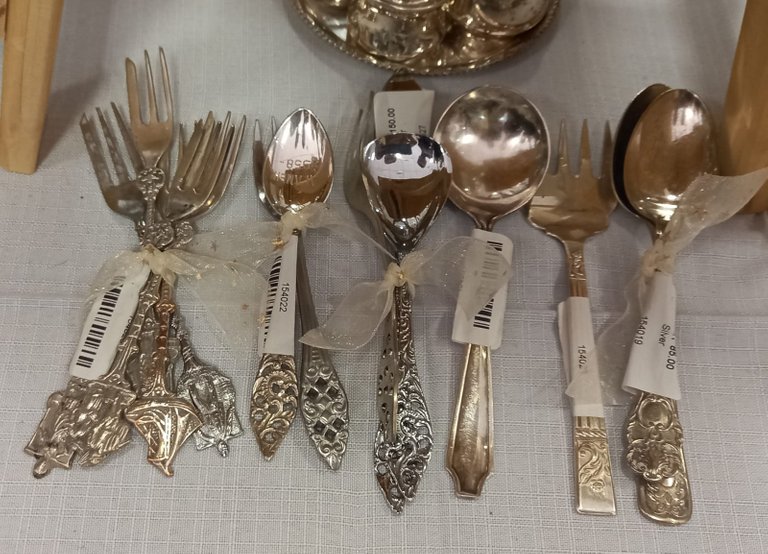 These pieces got my attention. Growing up we had a tiny fork set like the one on the left. They came in sets of six, each with a different figure. You can see a few of the different figure in the photo, I currently have a set of these that I got from my grandmother a few years ago. I also have a set of the spoons next to it that my father got from his mother many moons ago. After seeing what they where priced I realised what a great gift I received.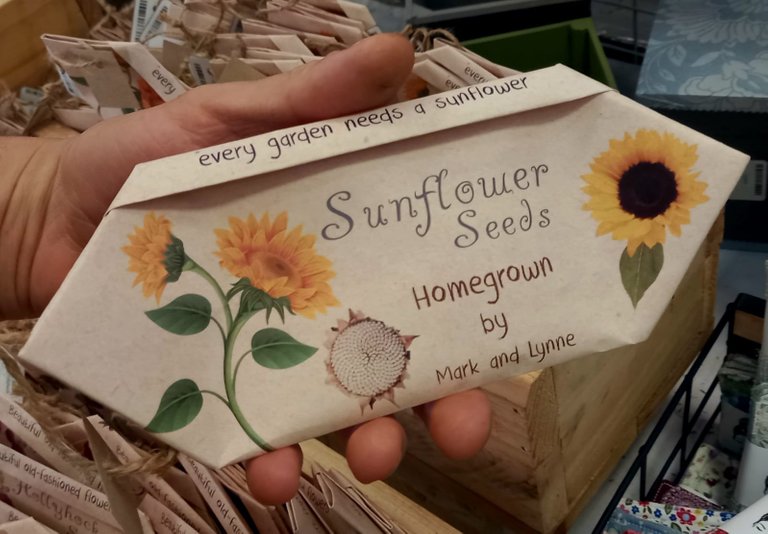 I found this quite interesting. Flower seeds are always affordable at nurseries, but I think this is a great gift for someone who enjoys gardening. I pack of seeds from flowers grown in someones garden, that's not something you see everyday.

We spend quite some time next to the handmade pottery.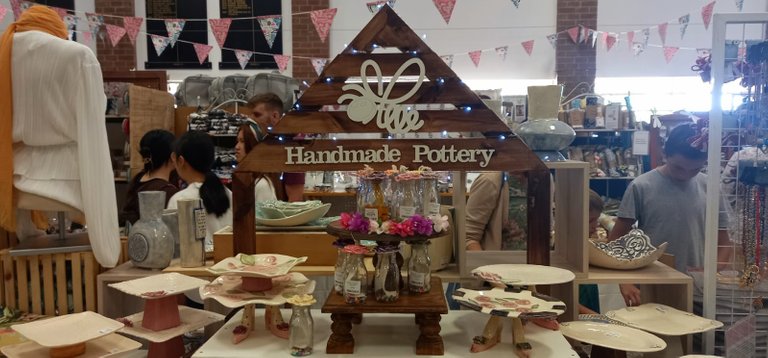 I've always wanted to start with pottery, but I don't think I have the patience for it. So I'll leave it to the creative people of the world and support them by buying some of the art.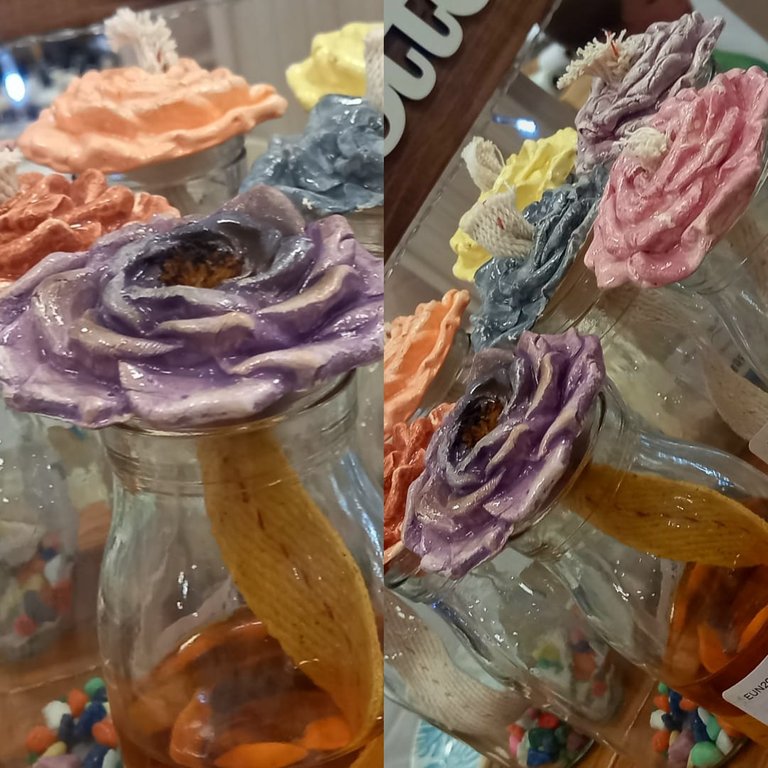 These little rose lanterns was something unique. I can only imagine buying all the colours and setting a table with them. Unfortunately for me I couldn't afford all of them, and also I have no space or use for them. I did end up getting a blue and white one for my mother seeing as her birthday is just around the corner.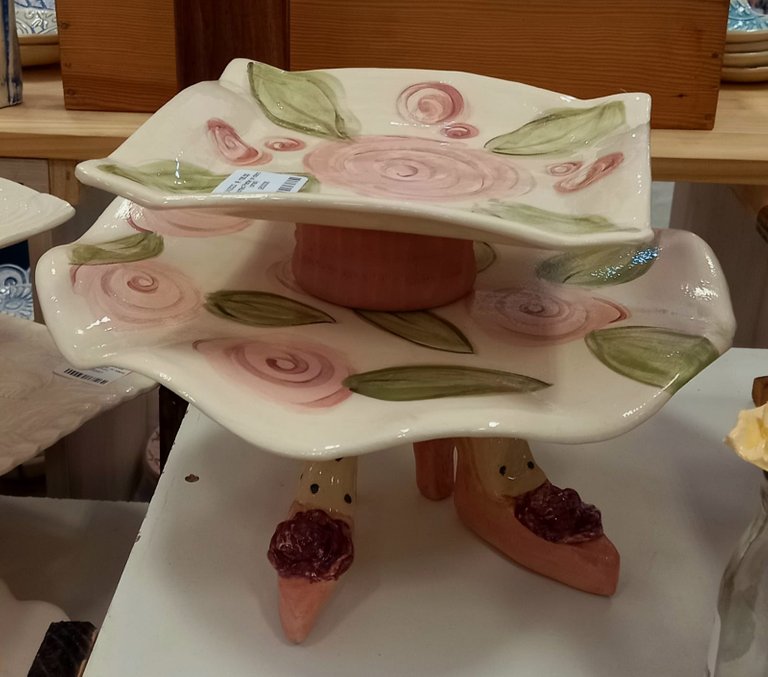 Look at the little pink shoes!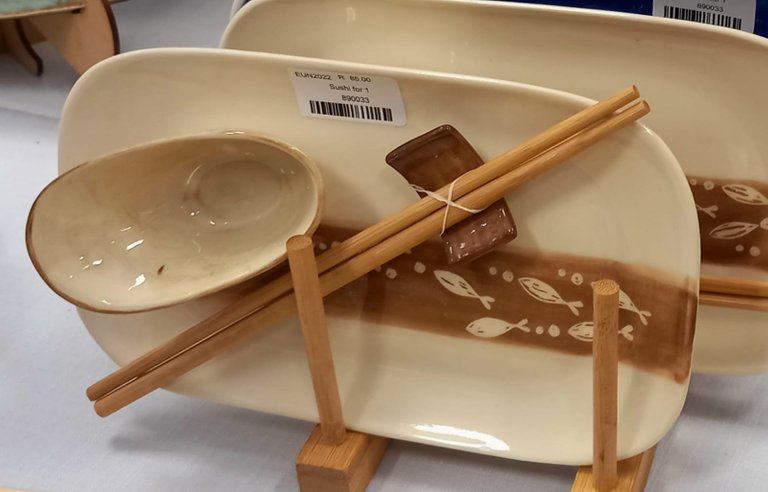 The shusi bowls also got my attention, but at the time I didn't think much of them. It was only when we got home that we realised how cool they actually are, since we both love shusi.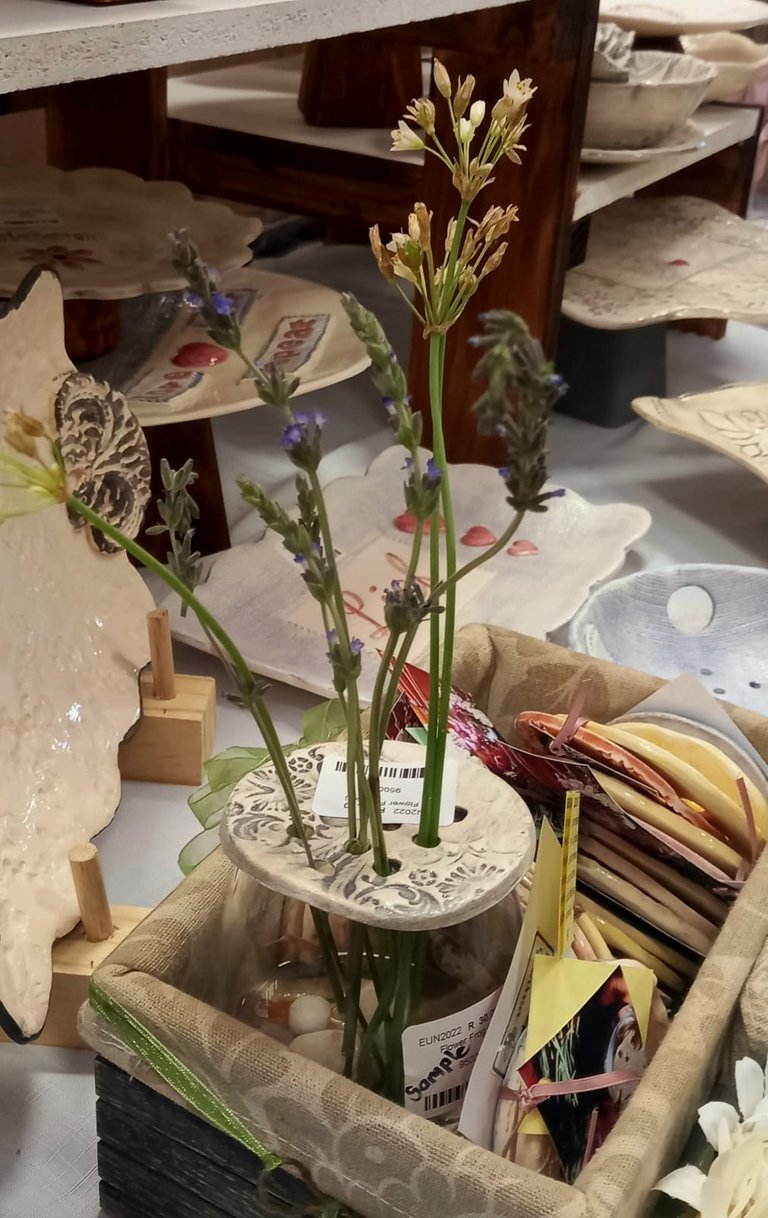 These little weird circles was also something new. I hate when I pick a few flowers and they don't fit in my flower vas. This solves the issue of flowers looking lost in a vase. I should have gotten some, but once again I didn't.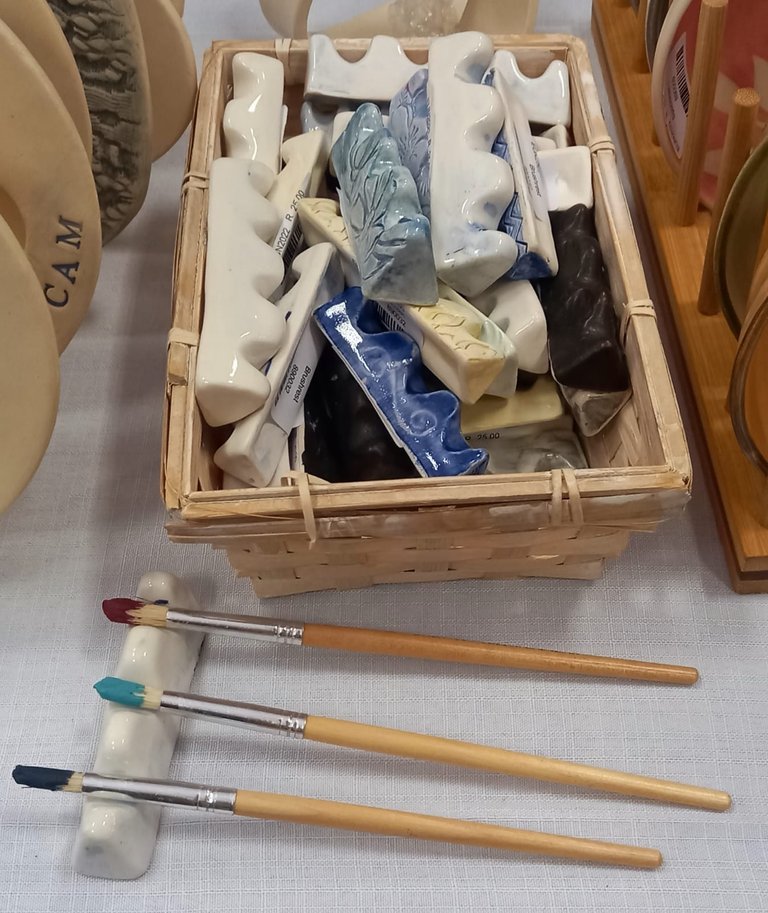 I did however buy one of the paint brush stands! I think if you paint with a lot of brushes you'll need more than one, but I only got I for myself.

I'm adding a few photos of thing that I really liked, just to take you along on the market experience.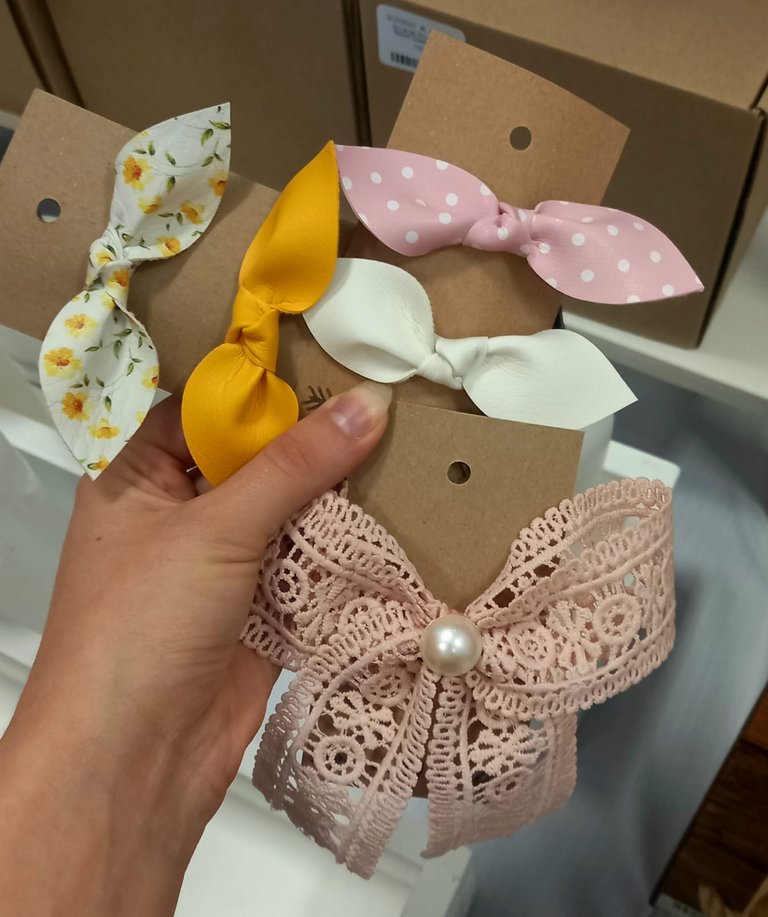 I convinced @technicalside to get me more bows... One can never have enough bows.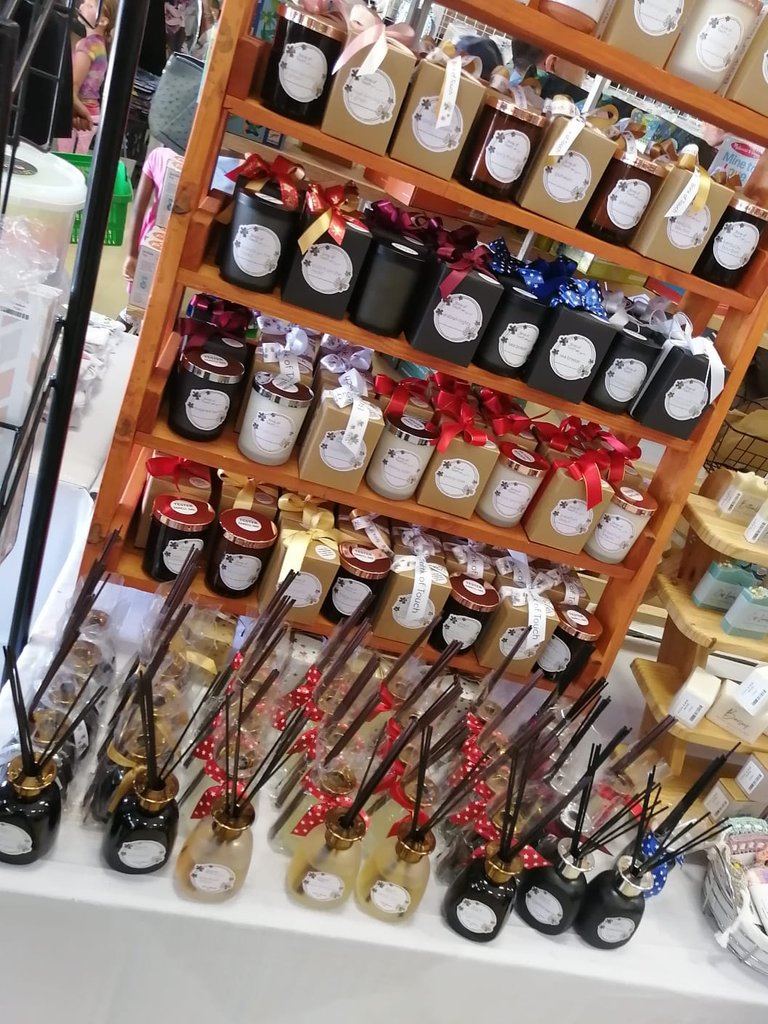 We could smell this stall from the moment we entered the building. I smelled amazing.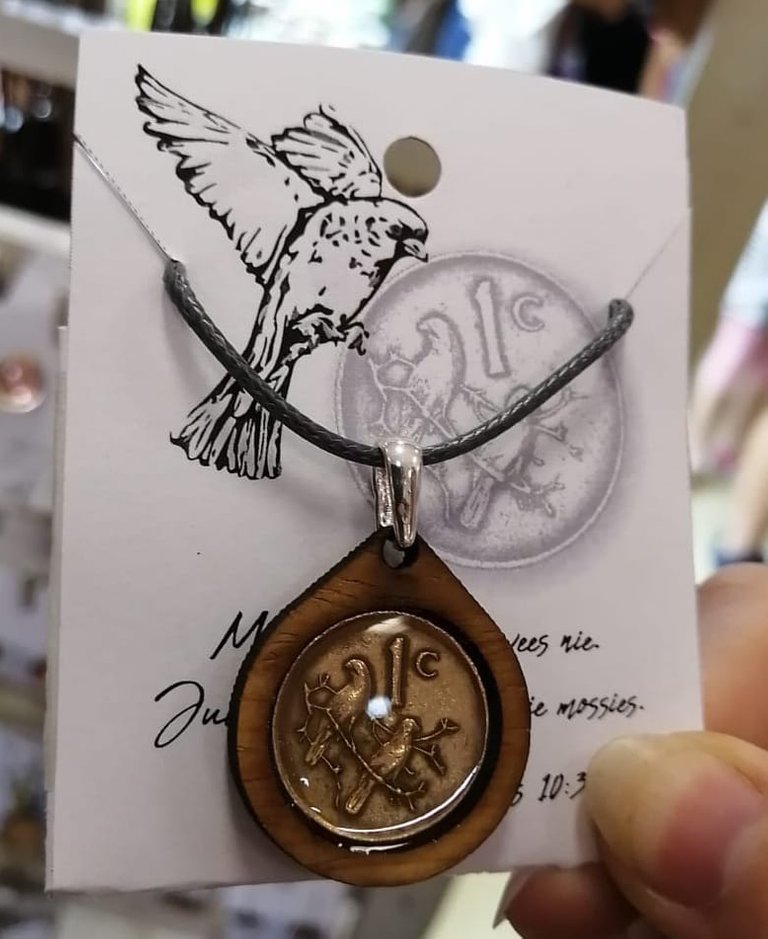 So the 1c has been out of use in our country for many years now. But somewhere someone decided to add a bit of "spice" to them and sell them for way more. Still think this is a wonderful idea and very creative.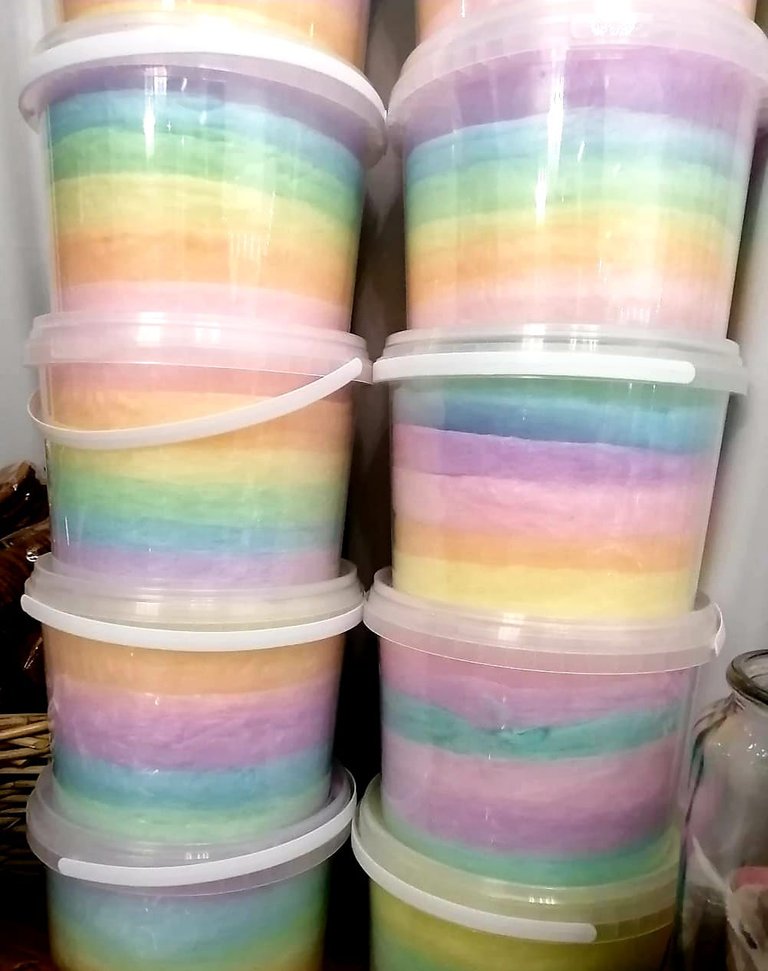 🌈 It's a rainbow in a basket! 🌈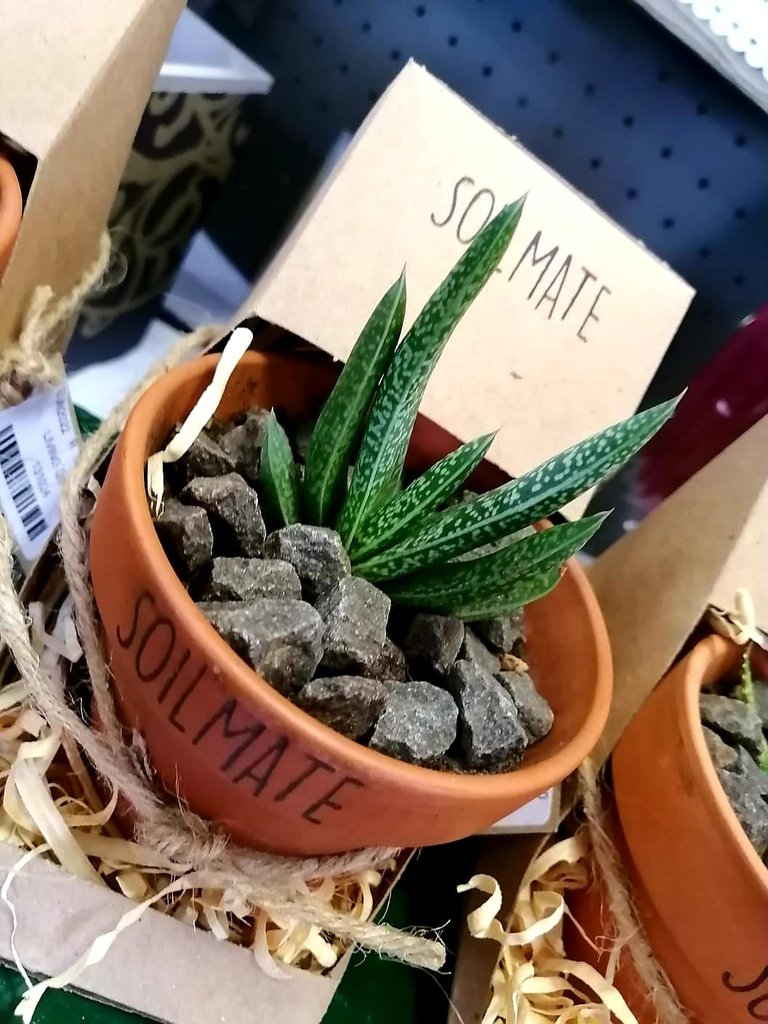 I hate being cheesy, but I just have to... @technicalside you're my soilmate ❤️

After spending nearly an hour walking through the market I wanted food and something to drink. So we payed for all the gadgets and made our way outside.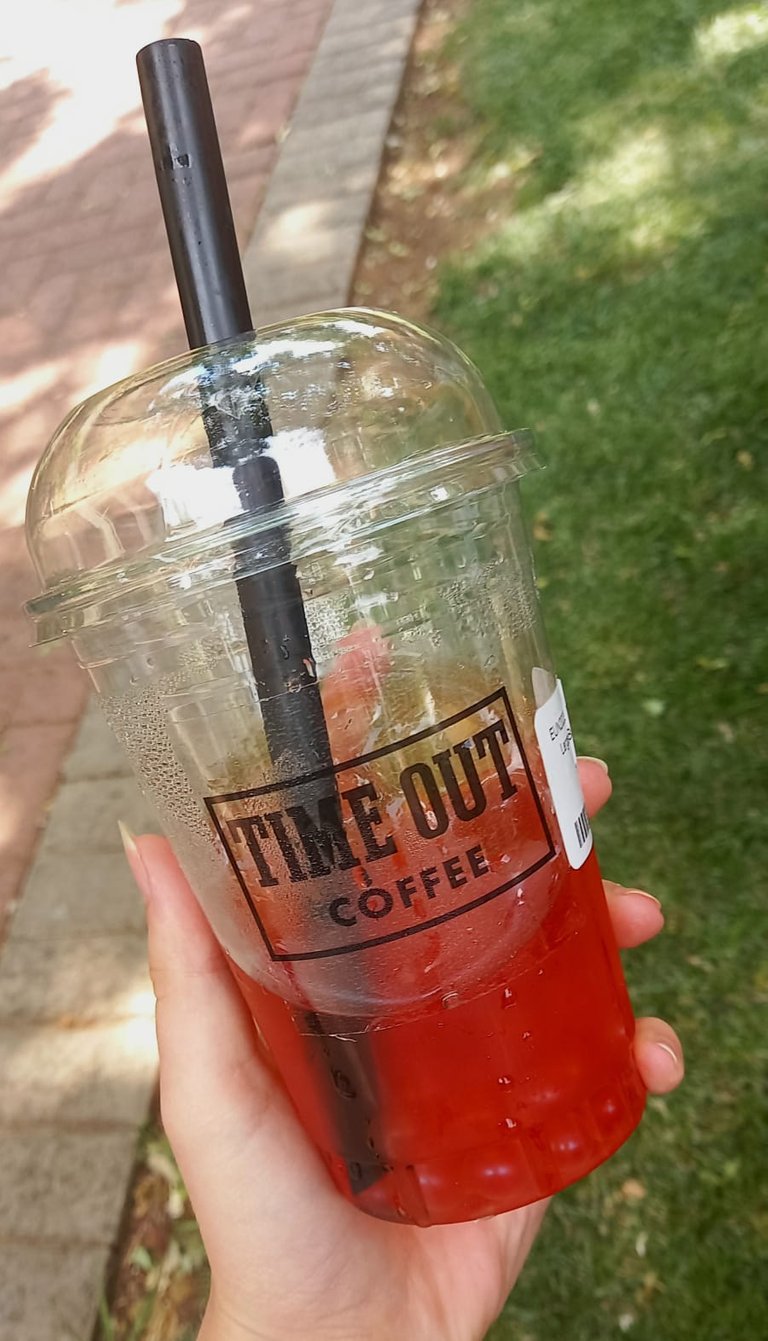 We ended up not getting food, but I did get a yummy bubble tea. There is not many place around that sell bubble tea, so when the opportunity presents itself I will always buy bubble tea.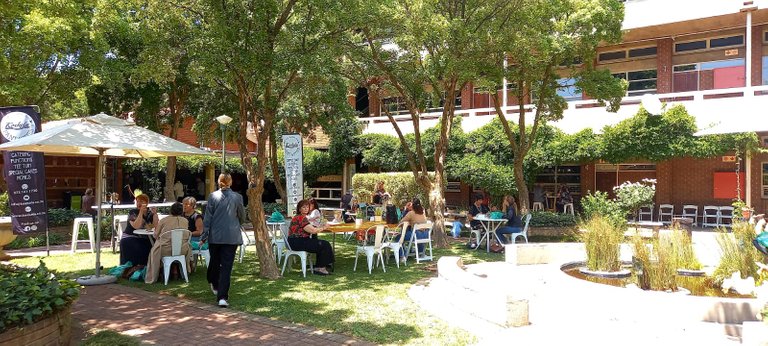 Thank you for joining us on our Christmas Market adventure. We might not have been to keen on all the people, but in the end we had a wonderful time! Take care and go explore the world around you!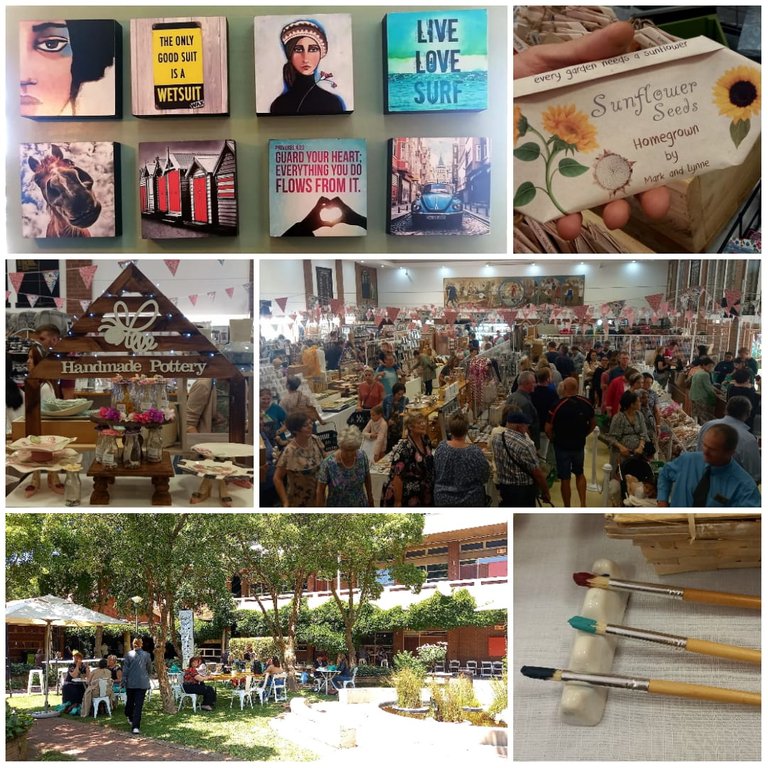 Only added for the cover photo.



---
---