Hiveminds - the revolution (throwback)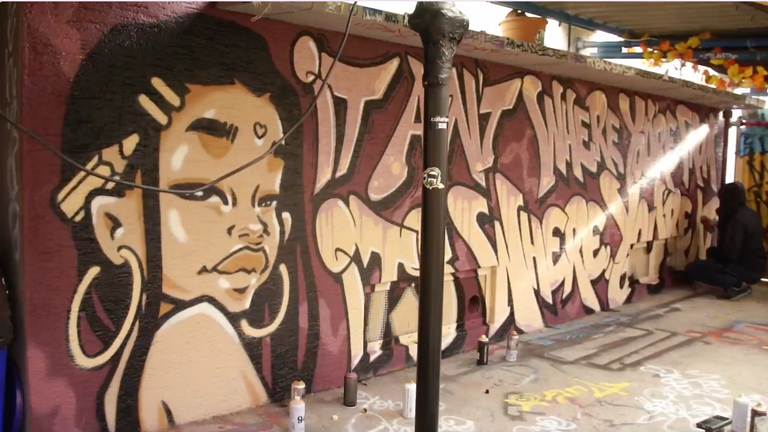 ---
| | |
| --- | --- |
| Name: | Hiveminds the Revolution Review |
| Event Type | Party, Jam |
| What? | Live Graffiti, Live Music/Turntablism, Breaking, Open Mic |
| Date | Friday 1st April 2022 |
| Time | 15.00/03.00pm - 23.00/11.00pm |
| Location | Freilagerstrasse 14, 8047 Zürich |
| Coordinates | Latitude: 47.378550, Longitude: 8.492570 |
| Organisers | @sandymeyer, @yangyanje, @miraicastel, @baqabond, @romanescoart |
| Video by | @yangyanje |
| Music by by | @yangyanje aka Rane Shinobi |
| Graffiti by | @needapencil |
| Rapper | @romanescoart |
| Support by | @beatblocks |
Introduction
Welcome to our April round of curation special featuring some creative individuals on the hive blockchain.
On our last post The Building that houses the Swiss Hive , we talked about the location that houses the Swiss Hive and covered the past 3 months of physical hive initiatives in Switzerland.
This post is about our last event Hiveminds, the revolution.
It was the first of a series of events trying to apply the hive keychain to the physical world.
The music in the video are a few samples flipped by @yangyanje aka Rane Shinobi. The instrumental was made back in 2003 and previously used in a track called manifestation.

Announcements
Our next event Hiveminds Return of the underground will take place on the 23rd of April at ZWZ on the 5th floor at 15.00 in the afternoon.
Graffiti Lettering Challenge
Firstly I'd like to announce that we have a Graffiti Lettering Challenge #17 (RESET) by @trippymane that started yesterday at the time of writing.
Join in for an exciting round of painting or sketching and sharing art. This challenge bonds and creates connections through an engaging initiative brought to life by @trippymane. Big ups to that guy.
: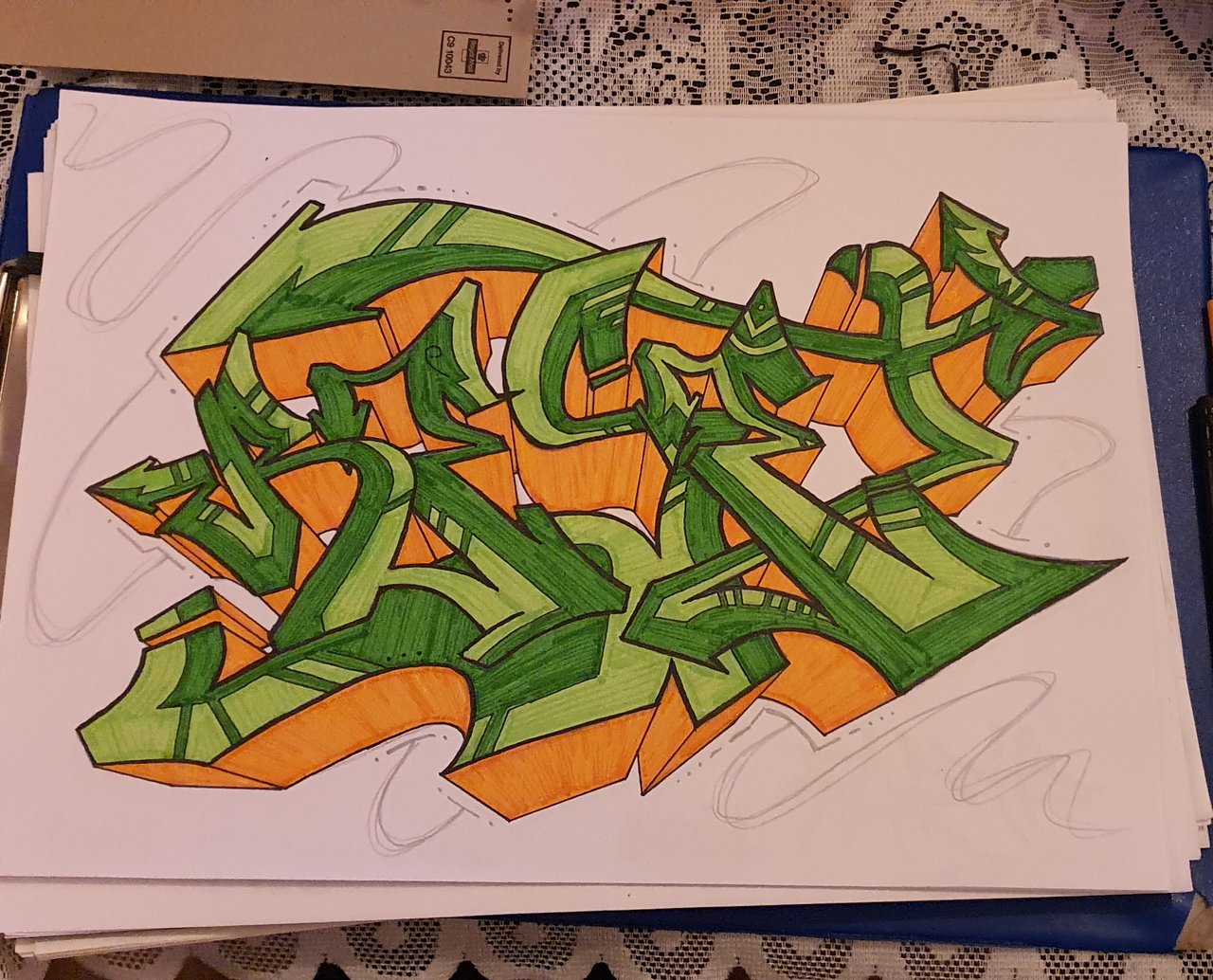 Recently we had a few who got around posting some interesting content that we'd like to share:
Here's one of my favourite people on this Blockchain. Humble, talented, legendary...endless positive adjectives. @djlethalskillz . I used to play his tracks in clubs in India. He isn't just known throughout Asia, he's an engaging character with values, a clear vision when it comes to technology, the future and he's someone I recommend to follow on the hive blockchain. I really enjoyed this video and I know you will enjoy it as well:
He talks about community, the blocklchain and how powerful it is. How is can power connections beyond borders and create communities that share more value directly and without intermediaries. this guy doesn't just have vision. He's a visionary!

@arcoamanic posted his track Play The Field , which is also his introduction to the Hive Blockchain.

Swiss Hive feat. NFTTUNZ
We're also excited to announce the Swiss Hive Meeting, which will feature a live event on Discord, where we interview Ed and
@iamdarrenclaxton
from
http://www.nfttunz.io
, who will share their vision for the
#tunz
project on the hive with us.
The Swiss Hive Meeting #7
featuring
#tunz
will take place on the 21
st
of April 2022, live @ the ZWZ, 5th Floor, Neue Hard 12, 8005 Zürich or on Discord in the
Swiss Hive Discord Server
@ 20.00 CET.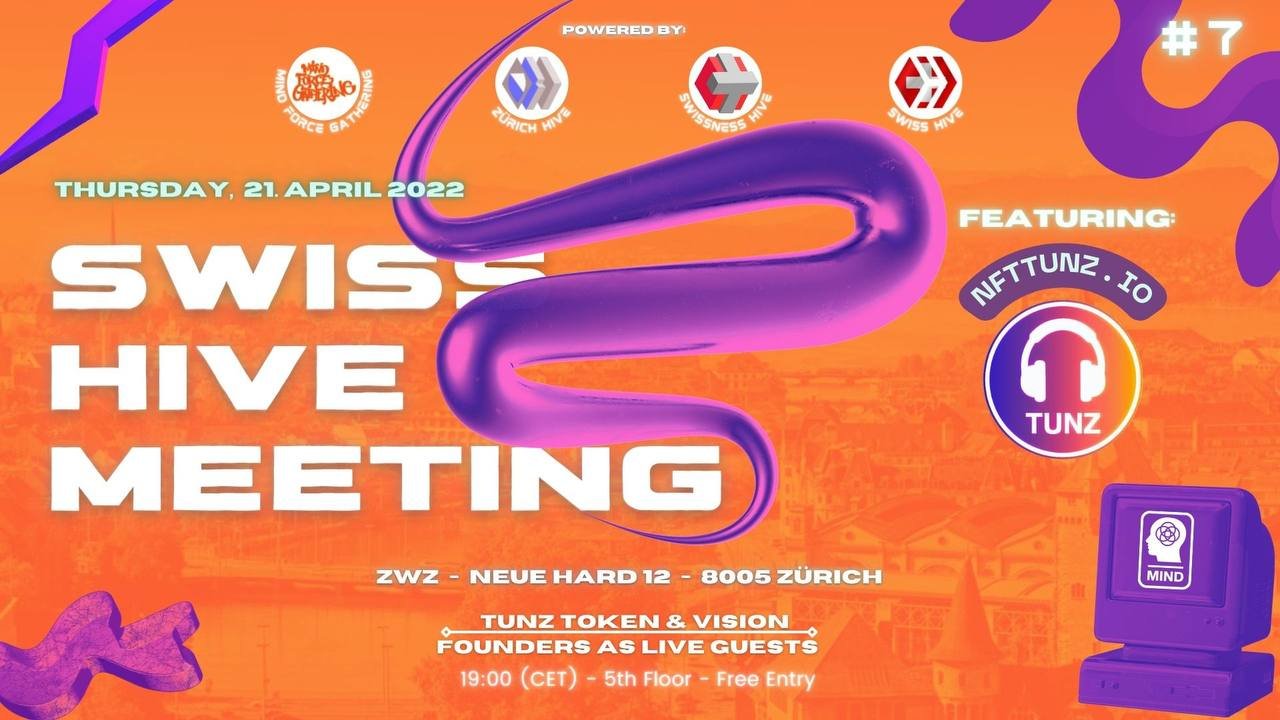 Drop the Mic S1Ep9 StickUpBoys
Do check out
Drop the Mic
Season 1, Episode 9. It's an awesome show discussing the new and emerging music industry on the blockchain & Web 3.0. It really conveys the spirit of independent music, fairer music monetisation and features artists. This is a really interesting interview.
@stickupboys
is staring to inspire me a lot lately. This guy practiced Indian tabla and has extensive experience and was influenced by various very interesting musical genres.

Behind the Beatzchain
Long anticipated and totally one of my favourite projects on the hive blockchain is
#beatz
!! In their latest post
BEHIND THE BEATZ
,
@polarmystro
introduces Beatzchain.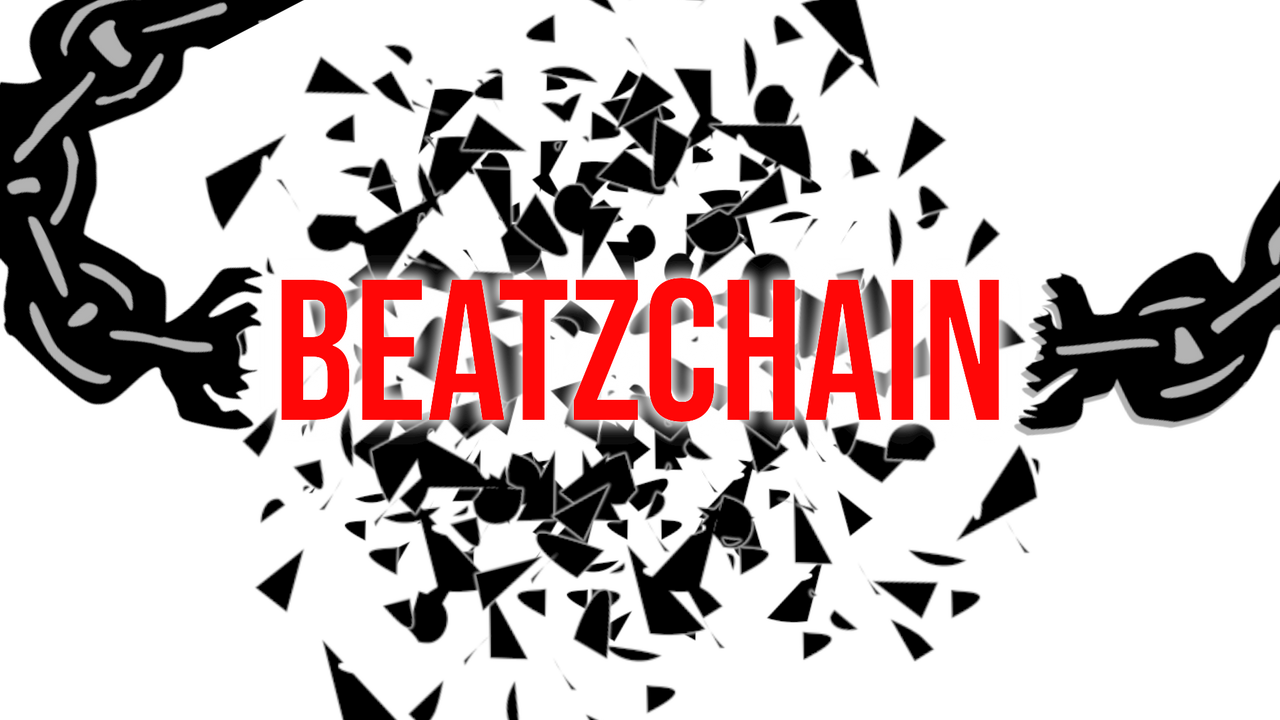 On our blockchain for a while already,
@ran.koree
shows us a series of images of his latest
graffiti mural.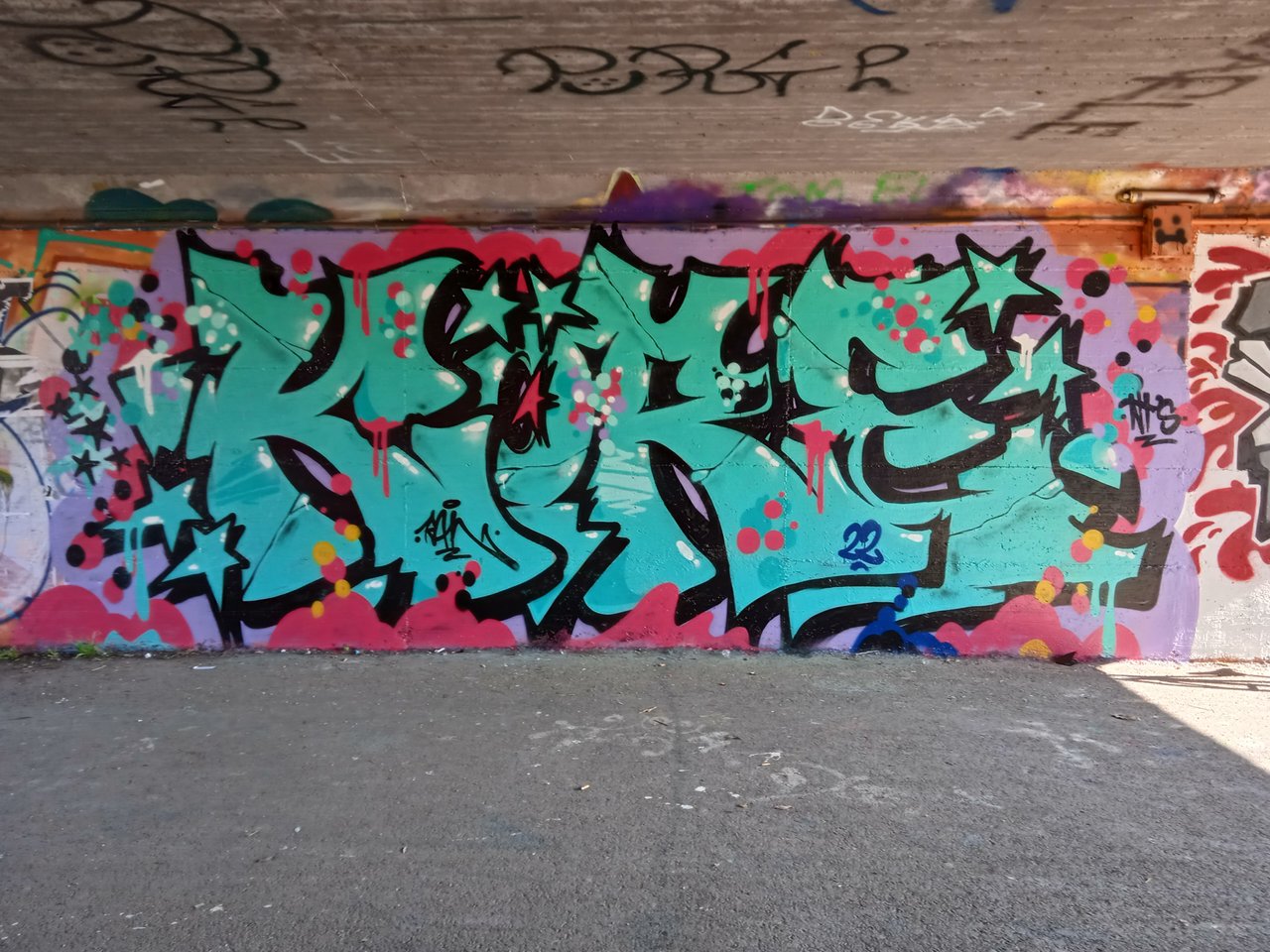 Skating is a really important part of urban subcultures and counts to a kinaesthetic art that requires skillz. @sandymeyer and his recent 360° videos are mind blowing.
I really enjoy his edits and i'm looking forward more of his videos.

Berlin based graffiti artist @nowargraffitis is a down to earth character whose always up to a creative undertaking and one can see the joy and excitement in his eyes if one knows him. His sense for dimensions and colors, depth and righteousness when it comes to ethics isn't just in his name. Happy Birthday to my buddy @nowargraffitis !
Digital Sketch Tutorial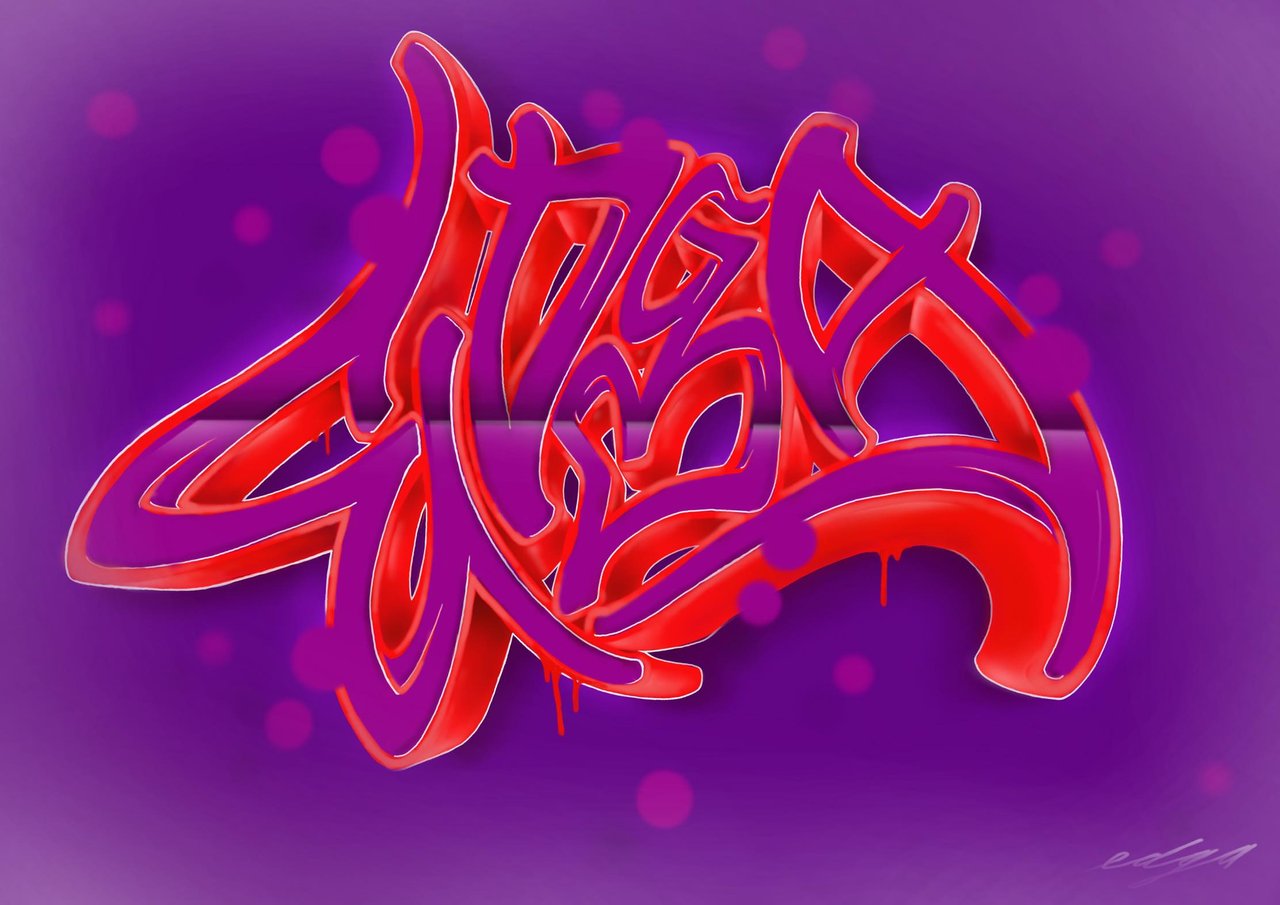 Someone who always surprises me is @graffitidude AKA Mace. He has so many intricacies and details in his work, that I can tell for sure that there is more about his character than meet the eye. He often shares his processes and his art shows a high level of skills in illustration and graffiti art. A hip hop head and true skool dude, his uplifting personality is a cherished and a valued addition to the hive blockchain.
In his latest post Snake Lettering DIGITAL ART ( eng - ita ), he shares a sticker he recently made.
In his latest post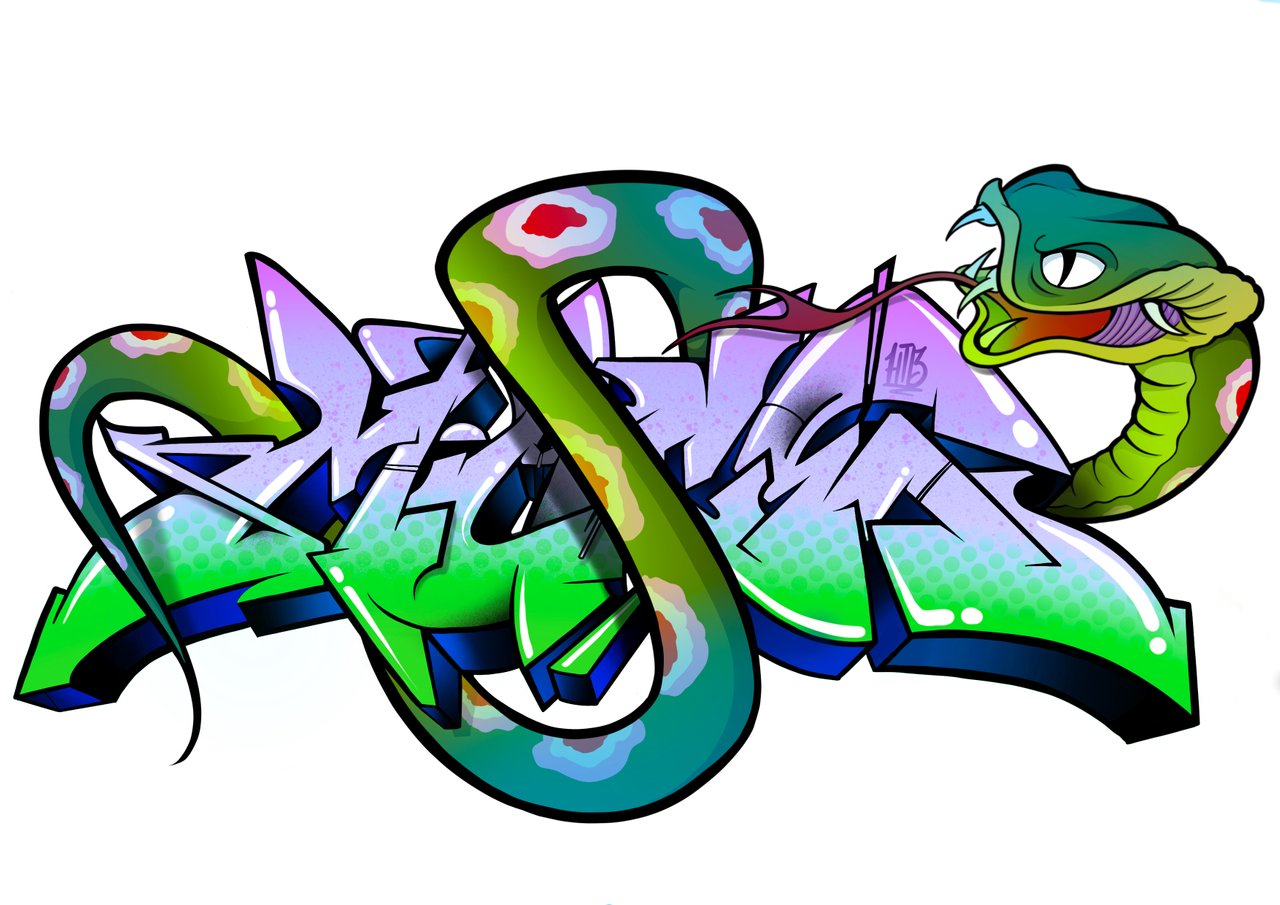 In his latest post , @sonnyoscar shares one of his epic illustration pen sketches with us. I am super excited to have this guy on the blockchain and truly enjoy his art work and the processes he shares with us. Gracias mi amigo @sonnyoscar !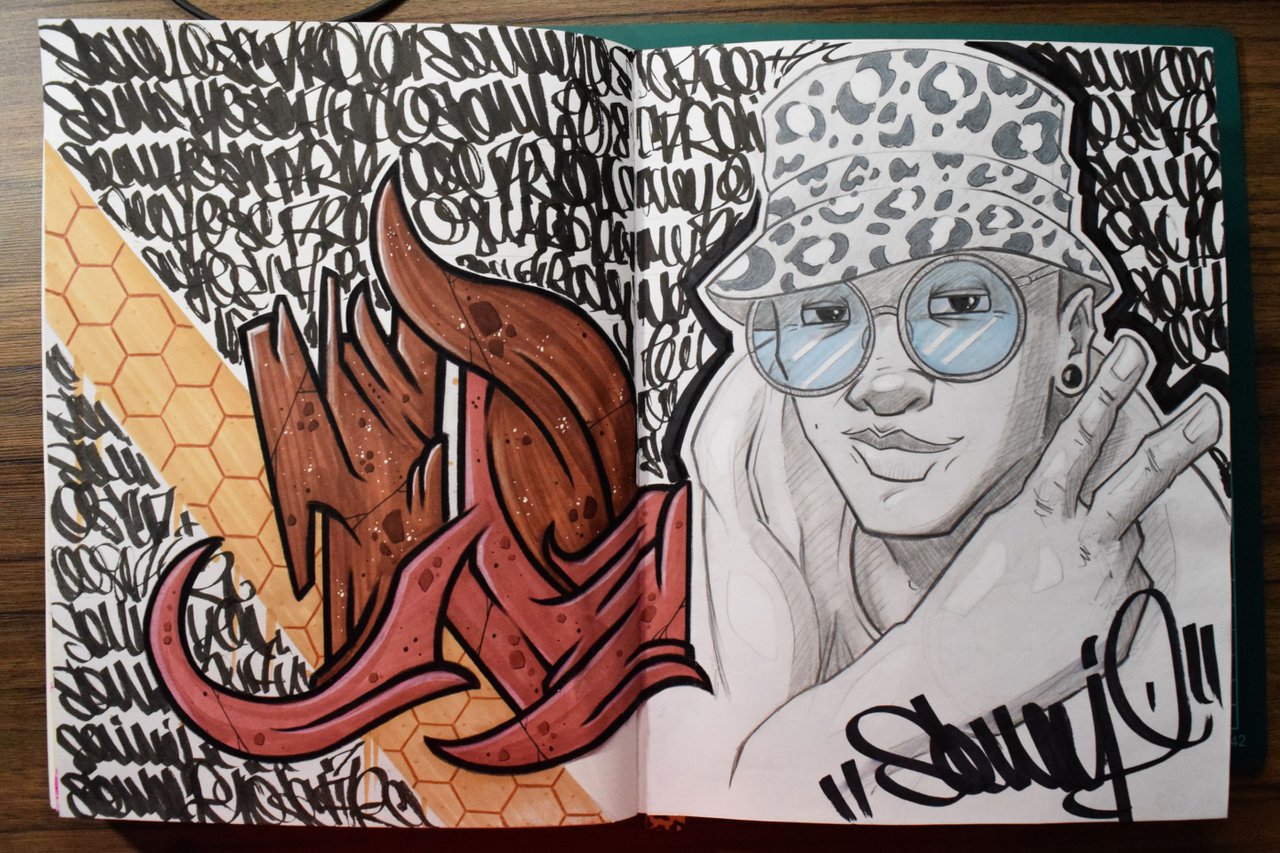 In her latest post, she is showing us one of her most recent acquisitions in her studio. That Wavestate synth really blows my mind. I love these ambient sounds it creates. Thank you for sharing this amazing video with us.

In his latest post, he's asking who gets busy at the court? Do you shoot some hoops and play ball? I think a lot of us might have started hanging out at ball courts listening to mix tapes on boomboxes. Today, you might hear this rapper. Not on a mix tape but maybe on a blockchain music stream?
If you don't know Dookie Brown Flow yet, give em a follow. His lyrics are off the hook and he's a really nice person to know. Big ups fam!

The @quest-skool is a Hip Hop Skool that originated in New Delhi and recruited a kid (Deepak). He seemed to have the potential to become of one of the most promising upcoming young talents when it comes to breaking from India. Before they set out to perform at the DPC in Zürich, where @yangyanje hosted them, Deepak's sponsors backed out. I guess the sentiments of parents in India are always sceptical towards art. Unless you're a doctor or an engineer, they often think that whatever you're doing is a waste of time.
Here's a couple pursuing their passion, running a dance school at a minimal wage income and following their dreams. I find the @quest-skool one of the most inspiring projects out there. Both are very dear friends.
Here b-boy shorez is sharing a throwback in his last post from his trip to Zurich with B-girl Sumku back in 2019
Follow @quest-skool and check out their awesome videos.

From the dirty dungeons of vinyl crackle and underground beats crawls a termite feeding on sonic waves transmitted by aliens and converts into movements expressed by his sin paws. Finger drumming on a sampler that was literally made for him, his Roland SP tracks make any rapper wanna rip those beatz. In his latest TERMITE - BoomBap Instrumental Beat 'Yeah There' 88.8bpm 白蚁., he's sharing some of his dope flavour for boom bap beatz.

Another epic track on the blockchain featuring @stickupboys and their latest label @stickupmusic is released with a post Out Now: Traveller's Path - Stick up Boys X TDC Tunes
These guys are up to no good and their music definitely has what it takes to get known. I love it!

The Mind Force Gathering
Support our curation project with delegations below and join our movement. Feel free to sport the banner below in your posts if you are into anything related to these seven senses:
kinaesthetic
auditory
visual
vocal
gustatory/olfactory
mind
consciousness
Thank you for reading
authored by @yangyanje
Here is our introduction video:
(Unsupported https://3speak.tv/embed?v=mind.force/xkvksoep)

This goes out to the Lady I met on the street that says that there is no censorship in mainstream media and that all western media monopolies are telling the truth.
"You try to arrive at the truth by telling a pack of lies if you are writing fiction, as opposed to trying to arrive at a pack of lies by telling the truth if you are a journalist" - Melvin Burgess

Any delegations to @mind.force are welcome.
---
▶️ 3Speak
---
---