Wings of Love

---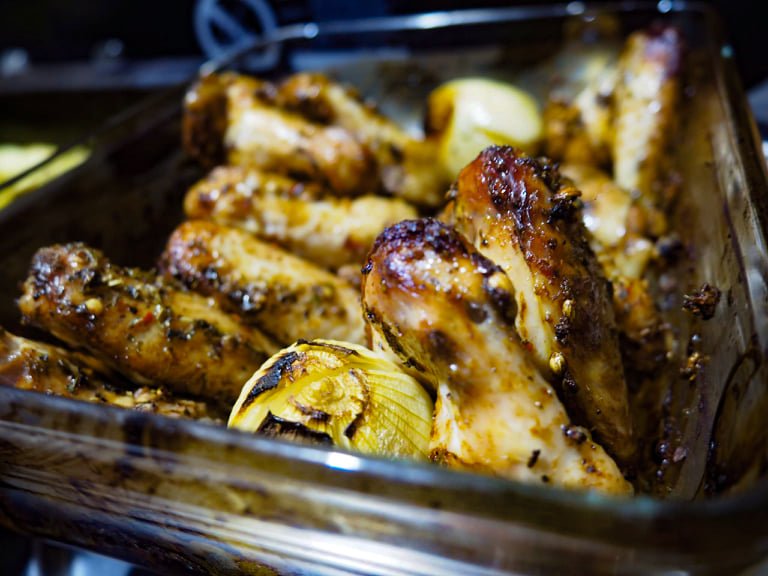 ---
We all have the go-to meals that make us feel good, right?
Well, spicy scrumptious Chicken Wings made with love, is just the perfect happy meal for my husband and I.
There's just that satisfying feeling of having tender juicy chicken wings in my our mouth. Could it be the feel of the meat on the bone? Is it the size of the wing compared to other parts of the chicken? Or is it the look of it?
Whatever it is, these wings sure make us wanna fly.
Just like the lyrics of "Regine Valasquez"
..." Together flying high
Flying high upon
The wings of love"
---
My chicken wings are fiery, herbaceous, and tender; With oozing juices, so there's no need to add a dip. The marinade infused in the chicken makes these chicken wings lip-smacking, finger-licking good.
Speaking of licking...These wings are the perfect Valentine's treat!
I love simple meals that are delicious, and my chicken wings were the first cooked meal that my husband and I enjoyed in the early stage of us dating; So this is just one of many simple little things that bring back precious memories, and make us celebrate our time eating them, together.
---
What makes my Wings of Love:
I cook my meals with available herbs and spices, so although the taste is always different, they are always guaranteed to be exceptional; simply because they're cooked with love and diligence.
1 kg Chicken Wings
6 gloves garlic, minced
Extra Virgin Olive Oil
1 tbsp All Purpose Seasoning
1 tbsp Chicken Seasoning
3 tbsp Soy Sauce
2 tbsp hot Pepper Sauce
1 tbsp Wholegrain Mustard
2 tbsp Tomato Sauce
1 tbsp Coriander Seeds
1 tbsp Pimento Seeds
Chilli Flakes (to suit taste)
Black Pepper (to taste)
Salt (to taste)
Dried Mixed Herbs (to taste)
Dried Basil (to taste)
4 Irish Potatoes (wedged) Remove skin if you like
Malt or neat Vinegar (optional)
1 lemon (optional)
Other suitable herbs: rosemary, thyme, or herbs de province.
---
Method (see video also)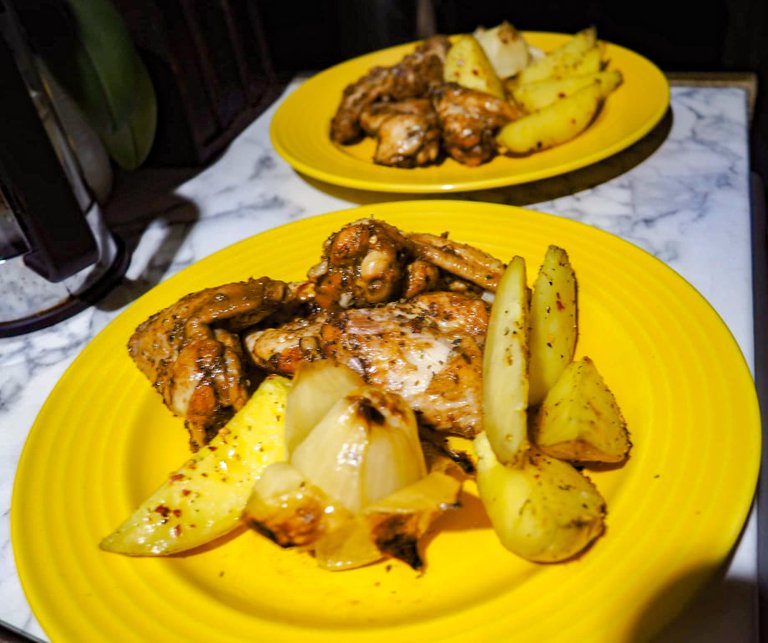 Step one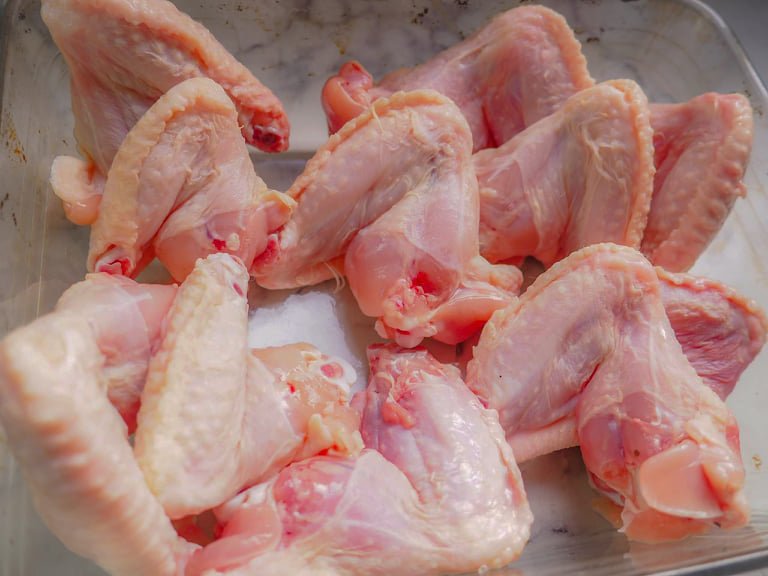 ---
Rinse Chicken Wings with vinegar or lemon if you prefer (vinegar was used today)
Pat dry Chicken with paper towel
---
I like to season my meat in layers, so I add each ingredient separately instead of mixing them all together and coating it, especially at the start.
---
Add salt, black pepper and chilli flakes
Add All Purpose seasoning
Mix ingredients to coat chicken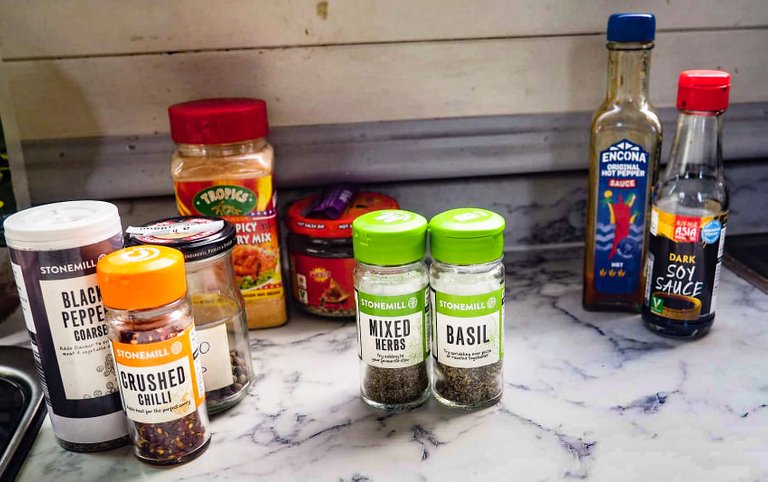 I particularly like this All Purpose Seasoning that's GMO and MSG FREE!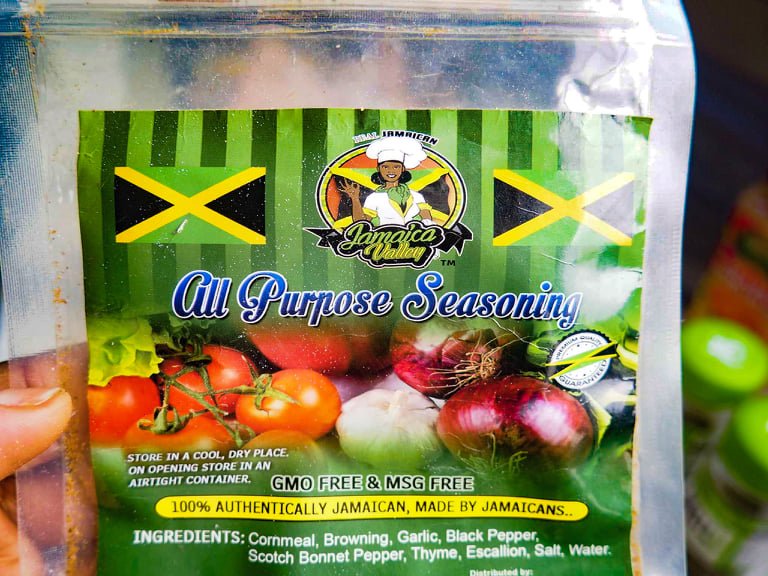 ---
I use a garlic press to crush the whole coriander and pimento seeds. Please use a grinder if you have one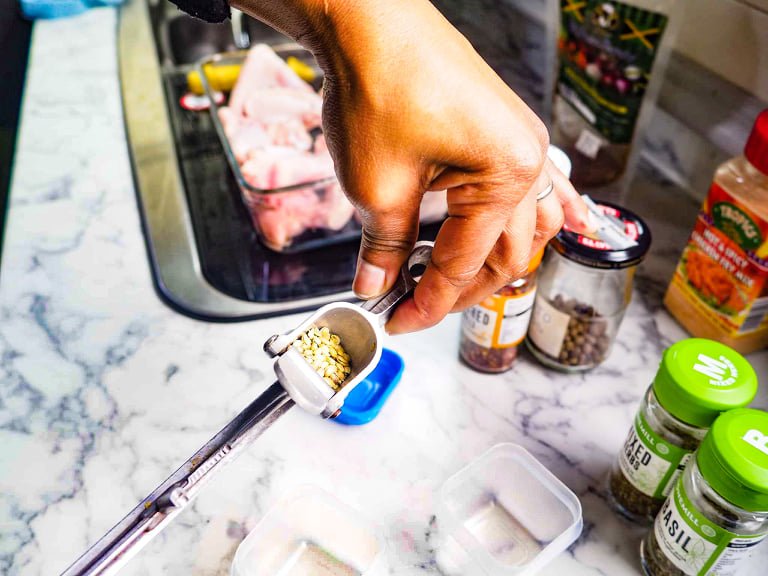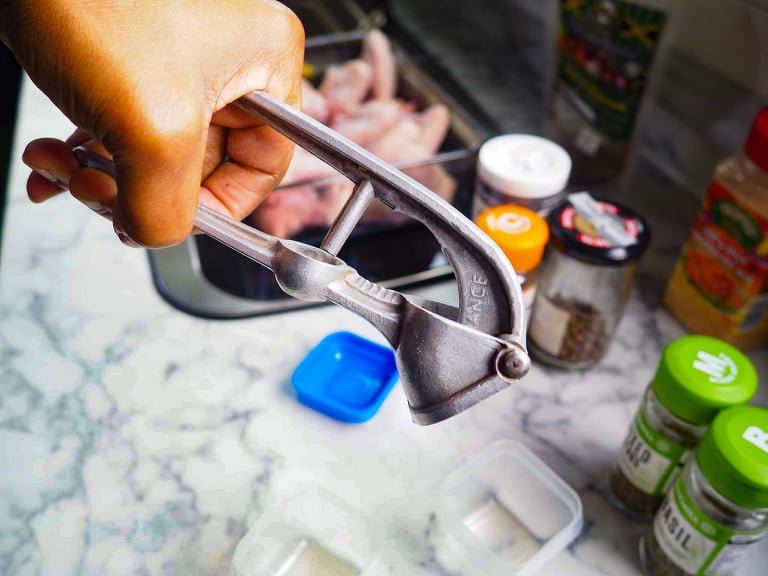 ---
These are the liquid portion of what makes up the marinade, that will be all mixed together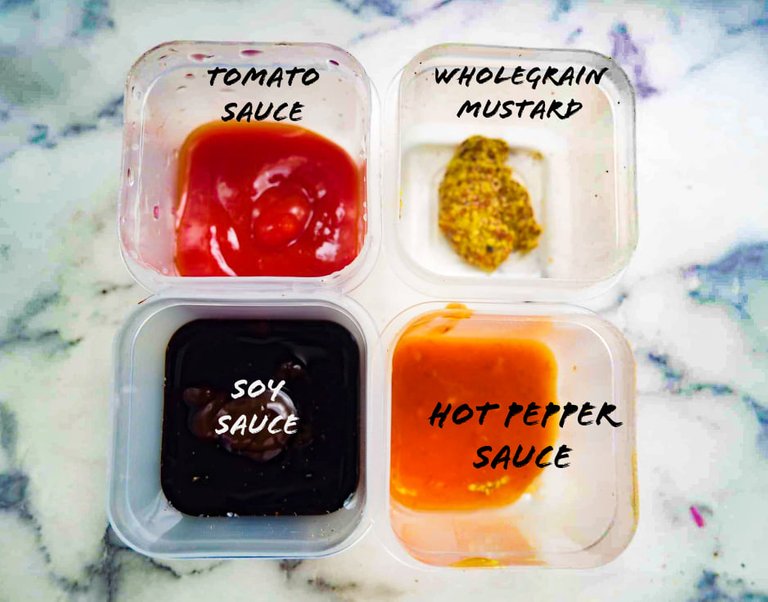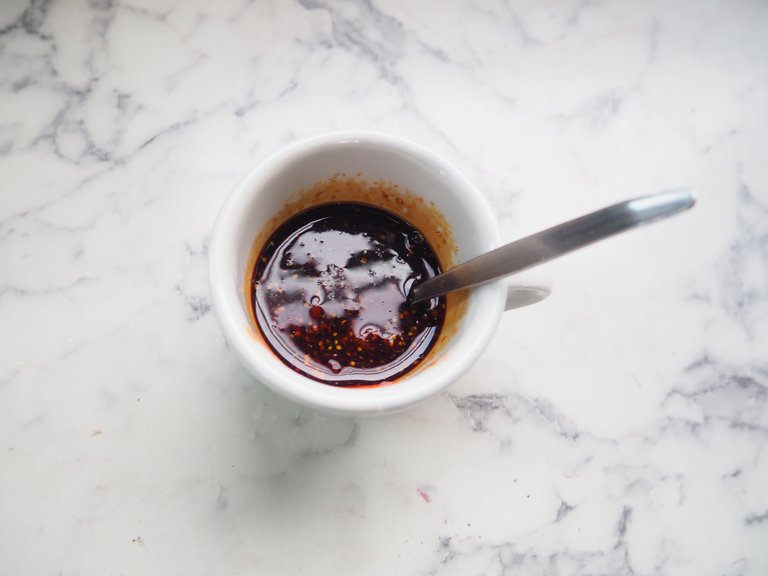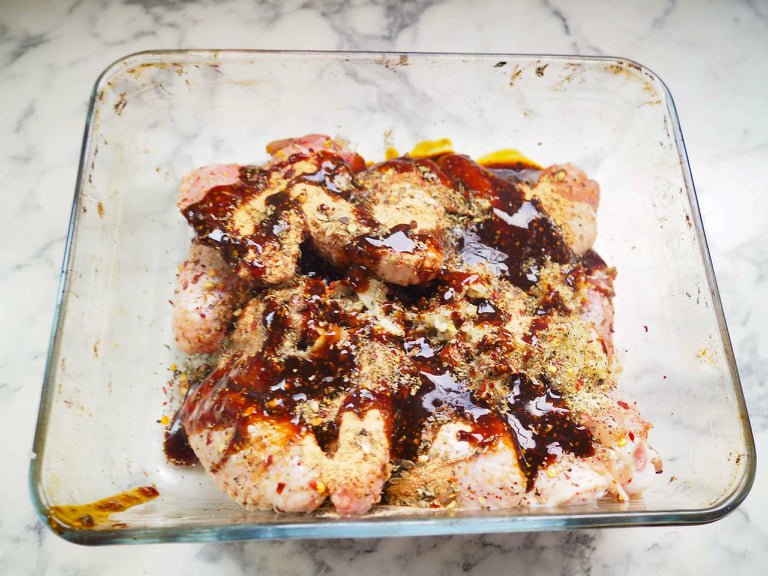 ---
Massage the mixture into chicken to coat all over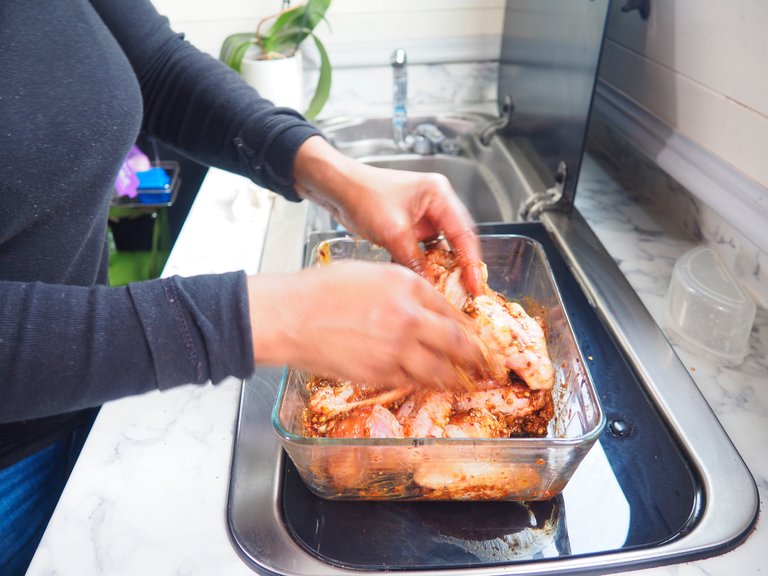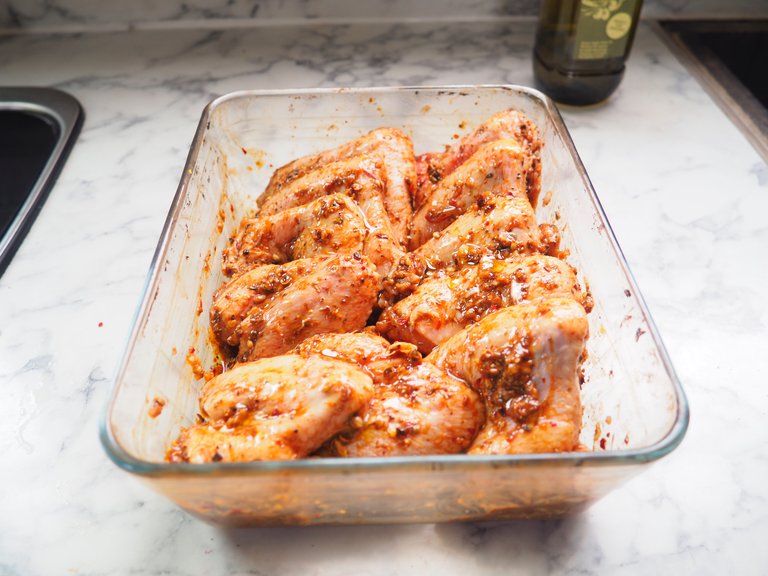 Drizzle dried basil and mixed herbs over the chciken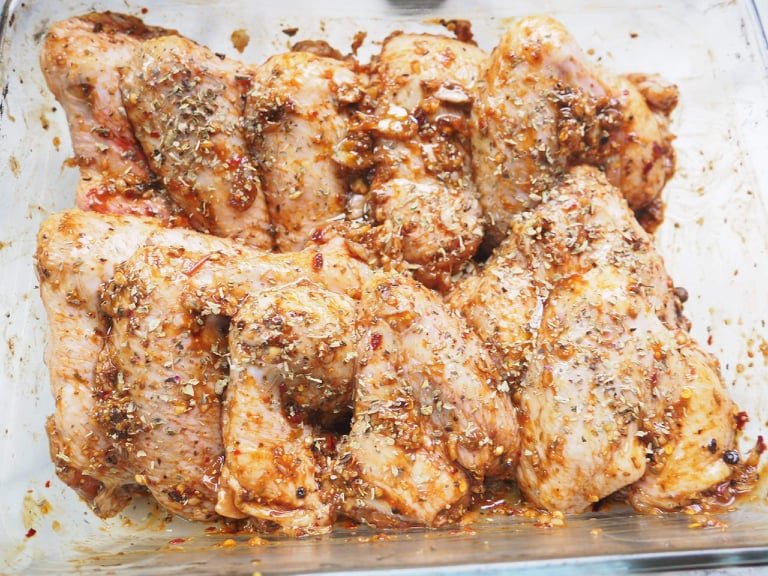 Cover and refrigerate to marinate overnight preferable or at least 45 minutes.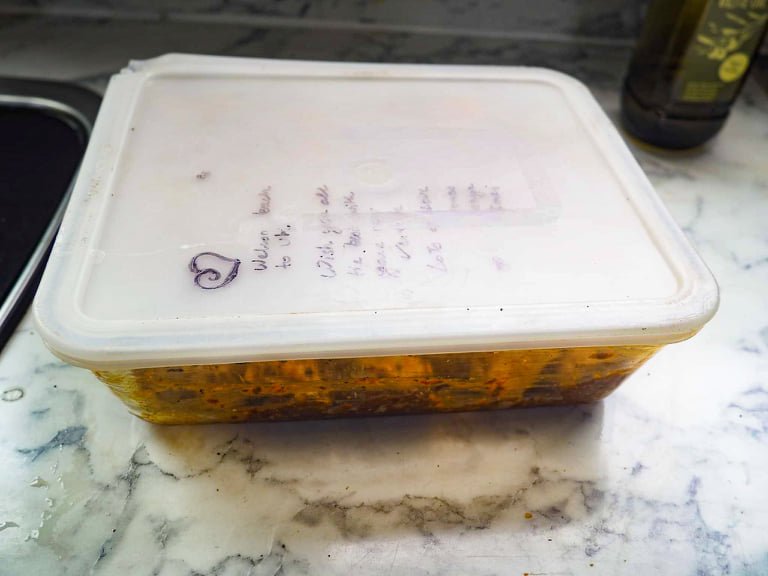 ---
Heat oven

Bake chicken on gas mark 7 (or equivalent), for 45 to 60 minutes, as per your choice.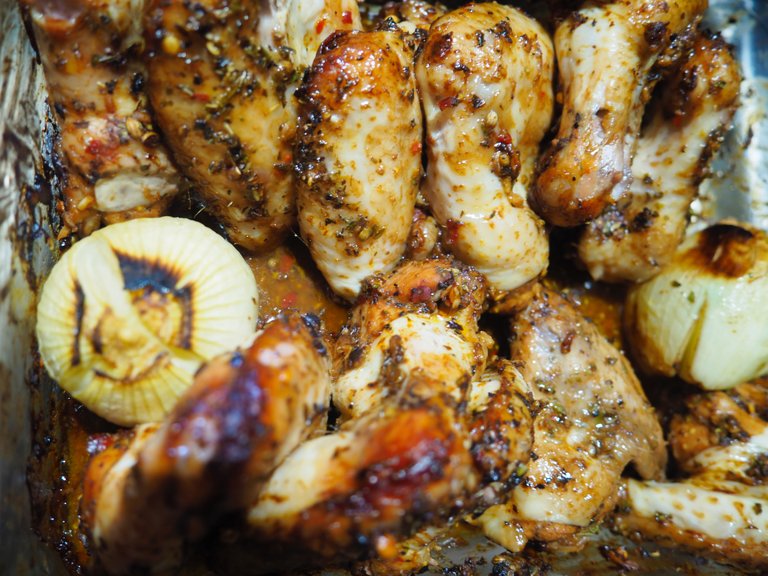 ---
Potatoes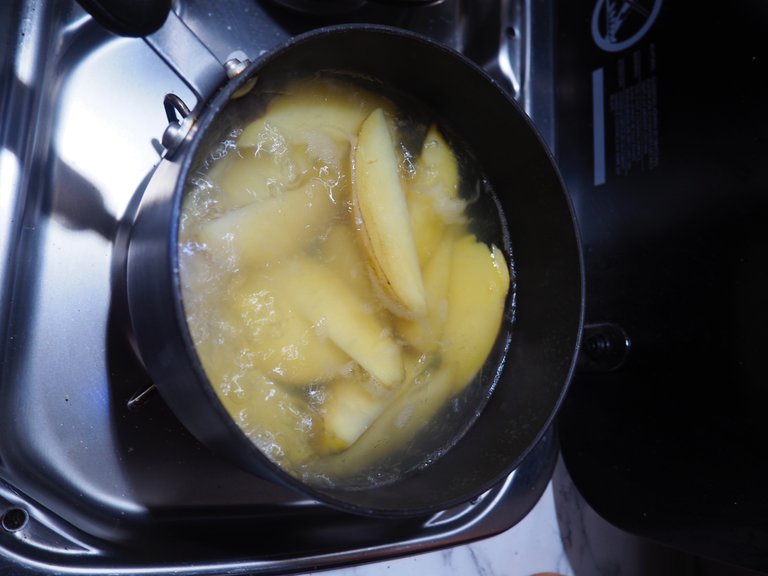 Parboil potatoes for approximately 10 minutes
---
Drain potatoes in a colander
Sprinkle potatoes with extra virgin olive oil, salt, black pepper, chilli flakes, (herbs like rosemary, basil, or thyme), and add garlic (optional)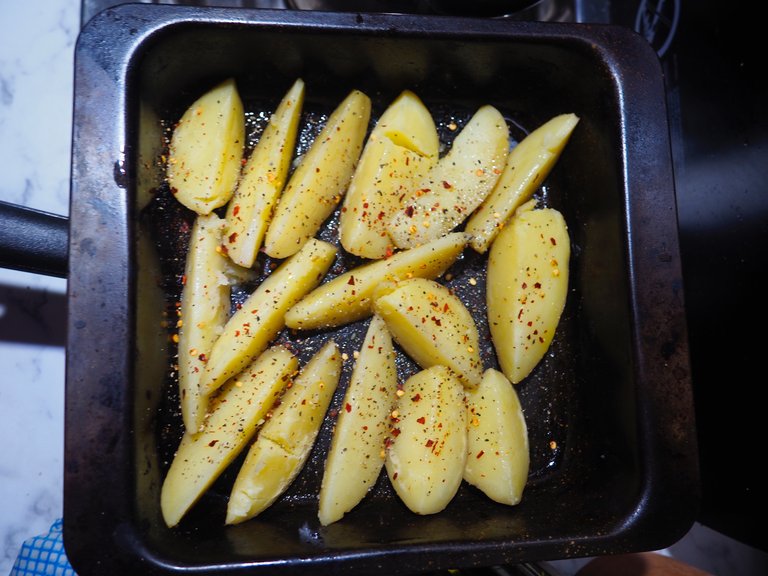 Bake till golden brown, and serve with chicken wings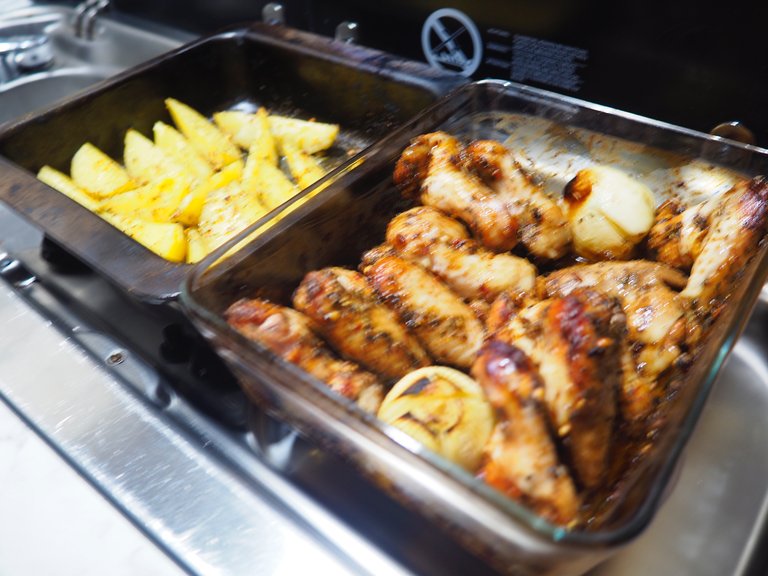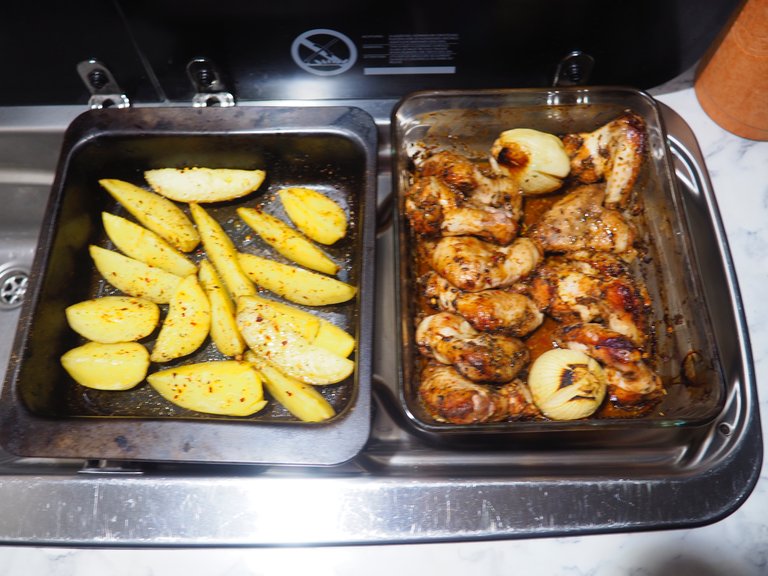 ---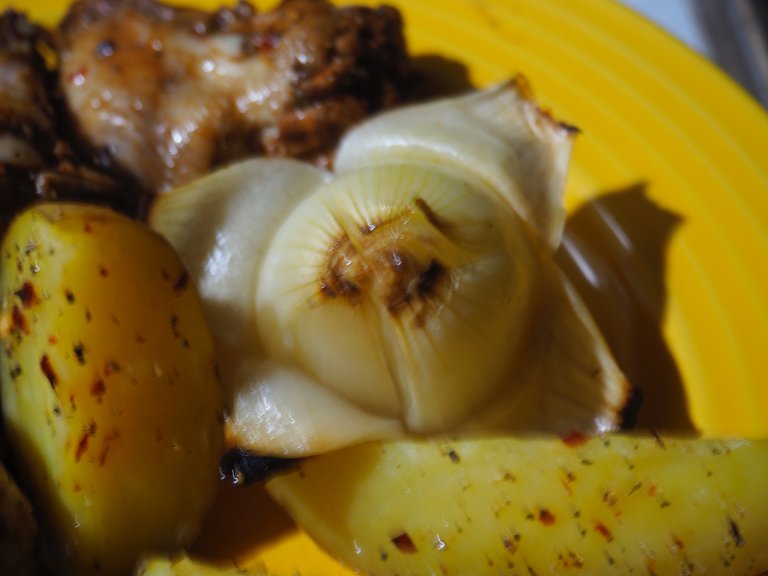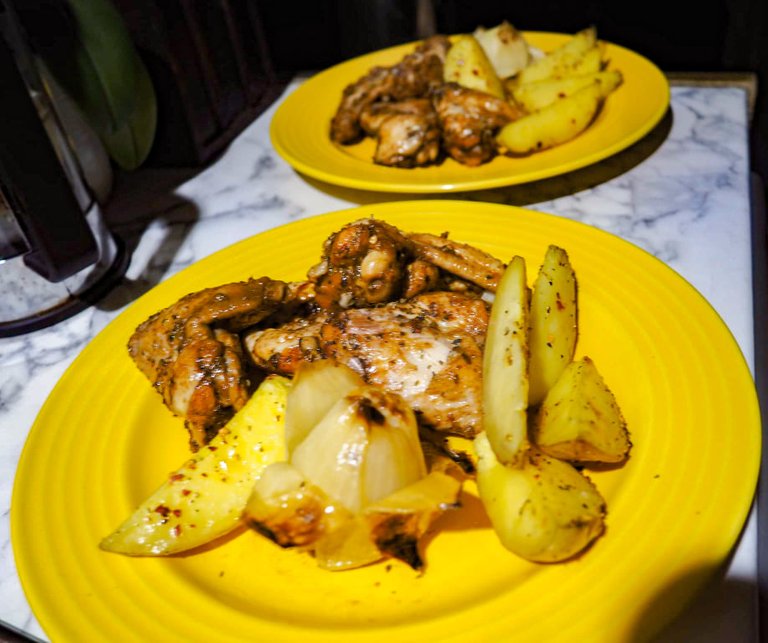 ---
Bon Appétit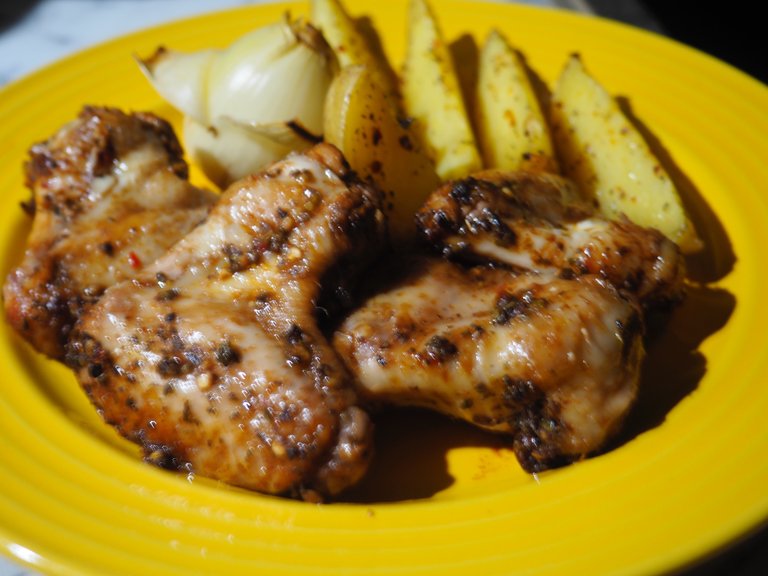 ❤️
---
▶️ 3Speak
---
---