[ESP-ENG] Mi nueva etapa de la mano de Hive √√ My new stage with Hive
Primero que todo, saludos cordiales a todos los que leen mi presentación. Aquí somos muchos los que buscamos un norte en común, desde perspectivas diferentes, gracias a Hive que se convierte en el canal para un reencuentro entre los amantes de la lectura.
First of all, cordial greetings to all who read my presentation. There are many of us here who are looking for a common north, from different perspectives, thanks to Hive that becomes the channel for a reunion among reading lovers.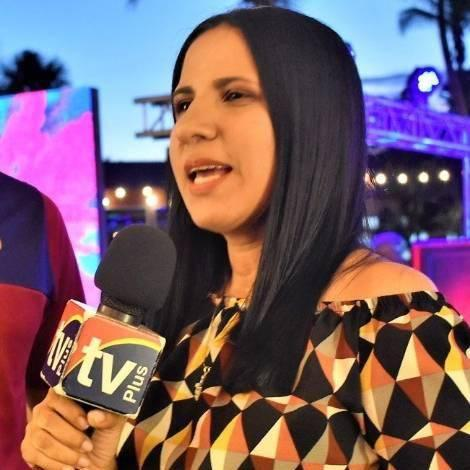 ---
Mi nombre es Mary López, nací el 3 de junio de 1981 en Caripito, estado Monagas en Venezuela, sin embargo, desde los 7 años vivo en Maturín, capital del estado. Vivo con mis padres, Miguel López y Sofía Brito, no son profesionales pero han dado la mejor educación en casa. Tengo 2 hermanas mayores, Mariluisa y Marisol y 1 hermano menor que yo, Miguel, cada uno de ellos tiene un hijo, mis 3 sobrinos son mis amores, Mariana Isabel (15 años), Alejandro Enrique (11) y Diana Sofía (5).
My name is Mary Lopez, I was born on June 3, 1981 in Caripito, Monagas state in Venezuela, however, since I was 7 years old I live in Maturin, capital of the state. I live with my parents, Miguel Lopez and Sofia Brito, they are not professionals but they have given the best education at home. I have 2 older sisters, Mariluisa and Marisol and 1 brother younger than me, Miguel, each of them has a child, my 3 nephews are my loves, Mariana Isabel (15 years old), Alejandro Enrique (11) and Diana Sofia (5).
Soy profesora de Inglés graduada con honores, cumlaude en 2005. Además, graduada como locutora en la Universidad Central de Venezuela en 2012.
I am an English teacher graduated with honors, cumlaude in 2005. In addition, I graduated as a speaker from Universidad Central de Venezuela in 2012.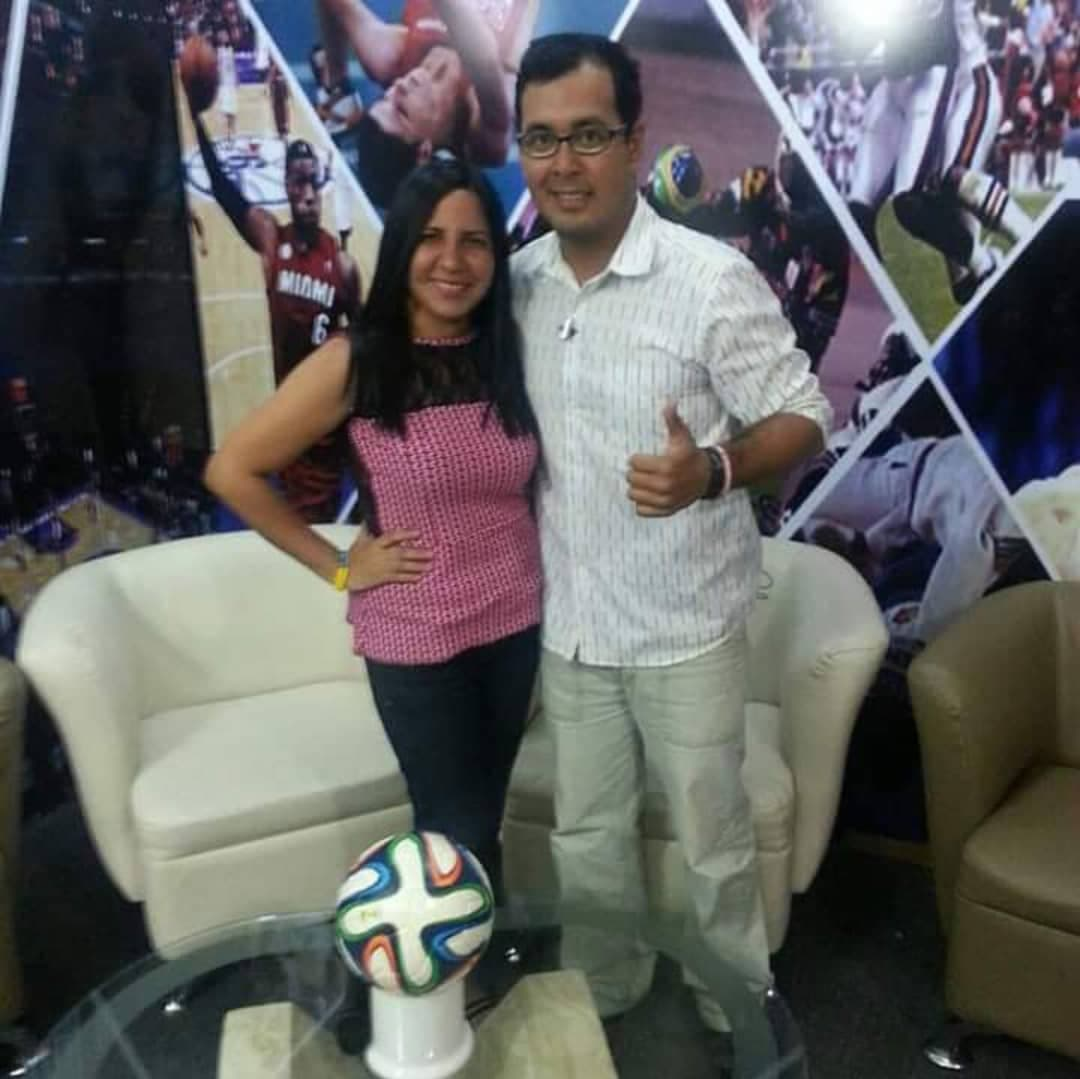 ---
En el 2013, inicié cómo productora y conductora del programa radial Mundo Deportivo, mi bebé, ese que permite que me exprese con naturalidad y sin pose para llegar a la audiencia. En el 2014, comencé a comentar partidos de fútbol de la Segunda División para radio y luego mi sorpresa es cuando me llaman para hacerlo en tv, la respuesta positiva fue enorme. Es por eso que luego empecé a producir Mundo Deportivo TV. Seguí como comentarista de baloncesto para radio y tv, gracias a Dios desde pequeña me ha gustado el deporte y por eso disfruto el periodismo deportivo al máximo.
In 2013, I started as producer and host of the radio program Mundo Deportivo, my baby, the one that allows me to express myself naturally and without pose to reach the audience. In 2014, I started to comment Second Division soccer games for radio and then my surprise is when they call me to do it on tv, the positive response was huge. That's why I then started to produce Mundo Deportivo TV. I continued as a basketball commentator for radio and TV, thank God since I was a child I have loved sports and that's why I enjoy sports journalism to the fullest.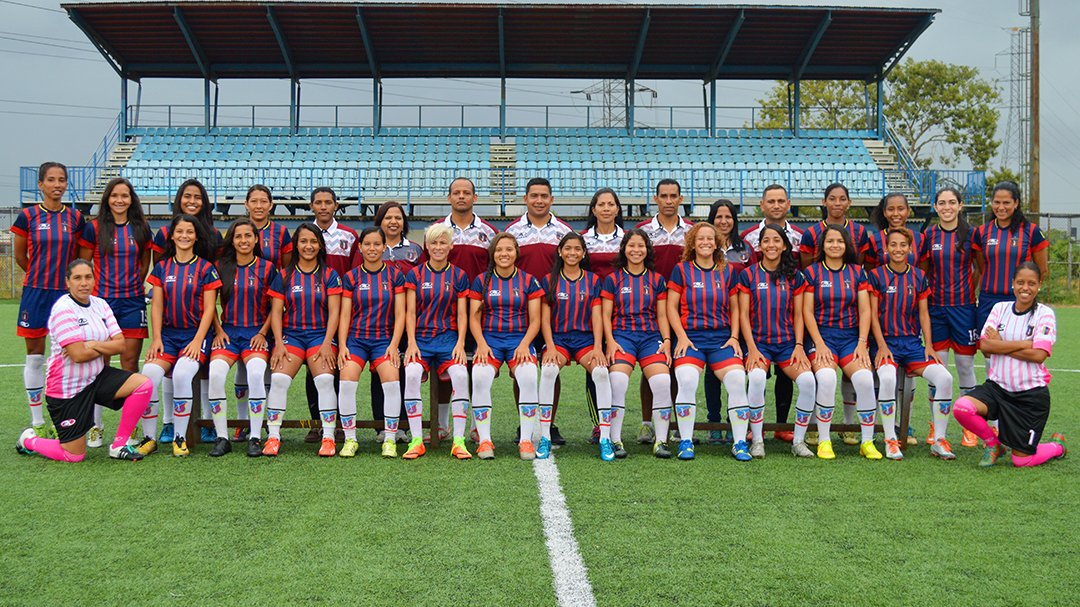 ---
El deporte me ha ayudado a conocer mucha gente valiosa, atletas que son héroes para el país. Hice una pausa en radio en 2018 porque estaba como gerente y delegada del equipo Monagas Sport Club femenino que participaba en la Superliga en Venezuela hasta julio de 2019.
Sport has helped me meet many valuable people, athletes who are heroes for the country. I took a break from radio in 2018 because I was as manager and delegate of the Monagas Sport Club women's team participating in the Superliga in Venezuela until July 2019.
Lamentablemente, la pandemia detuvo nuestras metas por meses pero seguimos afrontando retos. En octubre de 2020 inauguré mi heladería que se llama Barqui Samán y es un sueño hecho realidad.
Unfortunately, the pandemic stopped our goals for months but we continued to face challenges. In October 2020 I opened my ice cream shop which is called Barqui Samán and it is a dream come true.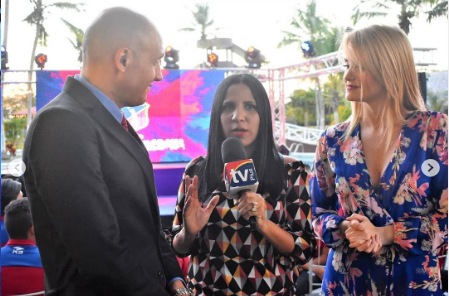 ---
Preguntarán, ¿cómo llegas a Hive? En el año 2014 tenía una columna deportiva en el periódico El Oriental en mi ciudad y en el 2016 una web española me invitó para que colaborara, de inmediato acepté y me fascinó escribir durante meses, no sólo de deporte, me gustan los temas sociales, música, poesía, a nivel general todo lo que aporte a las personas y dejen una reflexión y motivación. Algo que me ha fascinado de Hive es que puedes producir dinero y publicar tus artículos al mismo tiempo. Eso estando en Venezuela es un plus que necesitamos. Por cosas del destino, uno de mis colegas en periodismo deportivo había empezado en Hive, leí su testimonio de cómo había crecido a nivel económico y profesional le escribí y ha sido el pilar para orientarme en todo lo que se relaciona a la plataforma, muchas gracias @anthony2019 por tu paciencia, guía y motivación para ingresar a este mundo fascinante.
You may ask, How did you get to Hive? In 2014 I had a sports column in the newspaper El Oriental in my city and in 2016 a Spanish website invited me to collaborate, I immediately accepted and I was fascinated to write for months, not only about sports, I like social issues, music, poetry, in general everything that contributes to people and leave a reflection and motivation. Something that has fascinated me about Hive is that you can make money and publish your articles at the same time. That being in Venezuela is a plus that we need. By fate, one of my colleagues in sports journalism had started in Hive, I read his testimony of how he had grown economically and professionally, I wrote him and he has been the pillar to guide me in everything related to the platform, thank you very much @anthony2019 for your patience, guidance and motivation to enter this fascinating world.
Espero conocer a muchas personas y aportar un granito de arena desde mis palabras. No olviden que es más fácil alegrar el día con una sonrisa y solidaridad, motiven al máximo a la gente que quieren.
I hope to meet many people and contribute a grain of sand from my words. Do not forget that it is easier to brighten the day with a smile and solidarity, motivate the people you love as much as possible.

---
---