Ditching government = reform Freedom
Here is an article that come from a source that has long been ahead of the curve on many financial matters
Armstrong Economics has been around for quite some time and is worth a look. A read about cycle analyses in the histories of time spooled forward to today.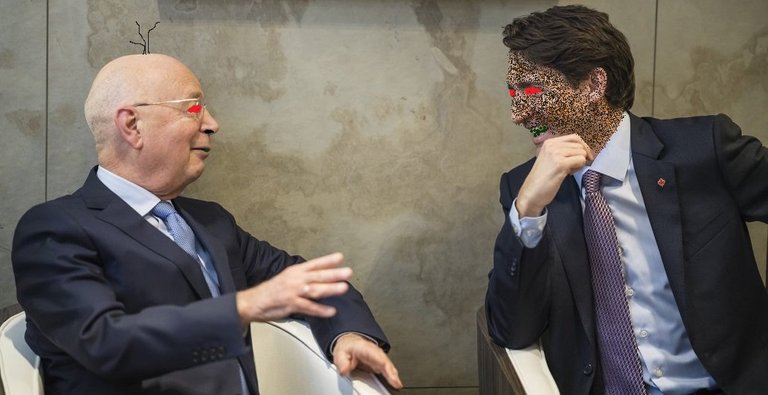 The article goes into a bit of details regarding the first past the pole voting system and the two parties who hold the majority of the votes. And by hold i say that almost literally as first past the post is Not representative government...it has slipped into crony capitalism...now dictatorship through medical Martial law.
https://images.ecency.com/DQma3Cf6spBmV2U6kmLdAiHvovfpMLCxTgZgn8f9SP4Vno1/logo_single.png

It is time to get rid of the old systems that do not work and go to a blockchain voting system that would clarify the process and let the peoples majority decide on what the best direction for the country should be.
Or how about we separate from the crown corporation known as Canada into a decentralized society that allows the free market to flow as it does. oh right that would mean lack of dictator control by the government as representation of the queen (cunt).
https://www.armstrongeconomics.com/international-news/canada/will-canada-ditch-trudeau-to-save-the-nation-from-wef/
Let me know what you think in the comments.
---
---