WHAT I DO BEFORE I SLEEP 🤠/ LO QUE HAGO ANTES DE DORMIR🤠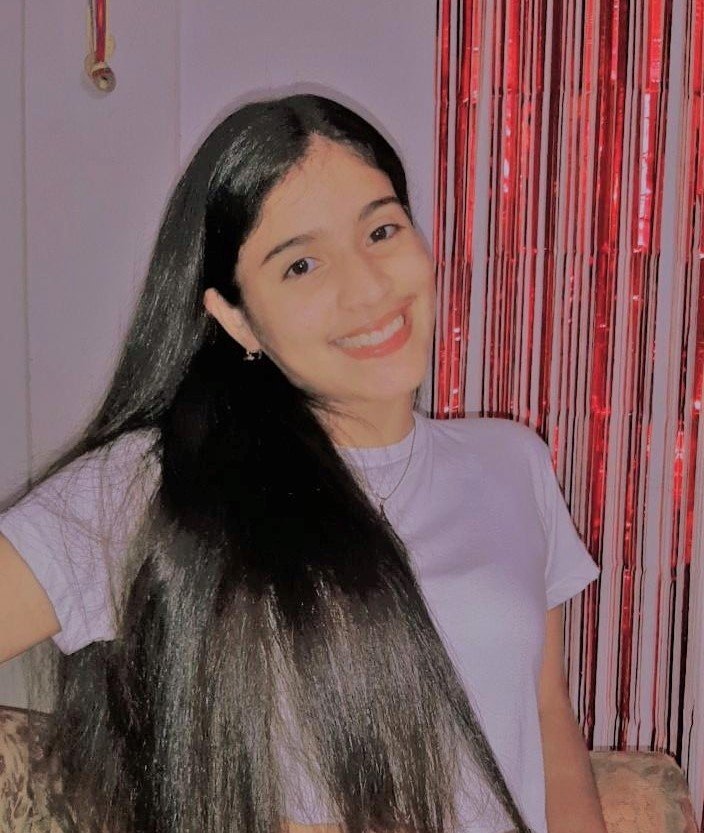 ¿What are your night time rituals just before bedtime?
Hello greetings to all, today I want to share with you, through this contest, a little of my habits before going to bed. I always want to eat something hahahahaha, especially at night since I fall asleep a little late, but I do not stop taking a photo and leaving a good night greeting to my important people. After doing this, I take a shower and brush my teeth and comb my hair, because my mom says that's good for hair growth. But the most important thing is to go to my parents' room, ask for their blessing and give them their good night kisses, I confess that if I don't, I feel uncomfortable. It is something that is in me that I cannot stop doing, so much so that, if I am away from home, I write to say good night.
Hola saludos a todos, hoy quiero compartir con Uds, a través de este concurso un poco de mis hábitos antes de irme a la cama. Siempre quiero comer algo jajajajajaja, sobre todo de noche ya que me duermo un poco tarde, pero no dejo de tomarme una fotico y dejar un saludo de buenas noches a mis personas importantes. Después de hacer esto, me doy una ducha y cepillo mis dientes y peino mi cabellera, porque mi mamá dice que eso es bueno para el crecimiento del cabello. Pero lo mas importante es ir al cuarto de mis padres, pedir la bendición y darles sus besitos de buenas noches, les confieso que si no lo hago, me siento incomodad. Es algo que esta en mi que no puedo dejar de hacer, tanto que, si estoy fuera de casa, le escribo para darles las buenas noches.

Whose or what picture is on the home page of your phone? And why did you pick that?
It's me hahahahahaha, a few days ago I placed this image, I loved how it was there, I confess that I love selfies hahahahaha, a week ago I had that of my maternal grandparents, but I changed it for this one, until I took another and I like it more. Greetings to all and thanks for reading me. The separator is
@betavirosis
.
Soy yo jajajajajaja, hace pocos días coloque esta imagen, me encantó como quede alli, les confieso que me encantan los selfies jajajajaja, hace una semana atrás tenia la de mis abuelos maternos, pero la cambie por esta, hasta que tome otra y me guste mas. Saludos a todos y gracias por leerme. El separador es de
@betavirosis
.

---
---