THE 3 BEST MOMENTS OF MY 2021 LOS 3 MEJORES MOMENTOS DE MI 2021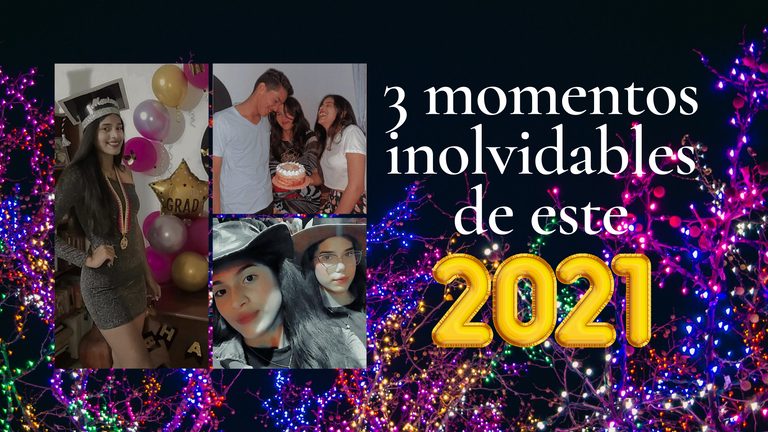 Hello friends, there are just a few days to finish this year 2021, a year in which negative and positive things have happened for all of us, circumstances and moments that have served as experiences in our lives, situations that have left traces and lessons learned; friends, family and acquaintances who have left for reasons that we all know, but today, this time, I want to thank God for health, for life and for allowing me to live special moments with my family, parents, brother , friends, cousins, and acquaintances.
Hola amigos, quedan pocos días para culminar este año 2021, año en el que han sucedido cosas negativas y positivas para todos nosotros, circunstancias y momentos que han servido de experiencia en nuestras vidas, situaciones que han dejado huellas y aprendizajes; amigos, familiares y conocidos que se han ido por las razones que ya todos conocemos, pero hoy, en esta oportunidad, quiero agradecer a Dios por la salud, por la vida y por permitirme vivir momentos especiales al lado de mi familia, padres, hermano, amigos, primos, y conocidos.
THREE SPECIAL MOMENTS OF MY 2021 TRES MOMENTOS ESPECIALES DE MI 2021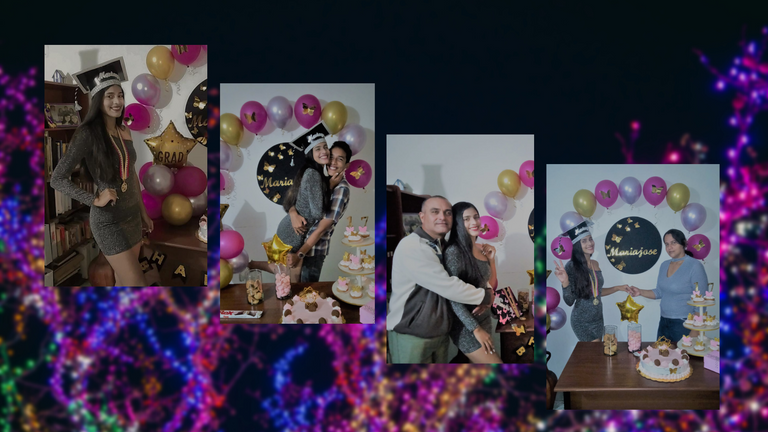 This 2021 I finished high school, I could see one of my many dreams materialized; Receiving my bachelor's degree was very exciting, seeing my parents and brother proud, it made me very happy, one cycle was closing to make way for the opening of another, the university, I am currently studying the first semester and it is more satisfactory for me. , because I am doing what I want for my my and my future. I celebrated with my parents, brother and family my 17th birthday and high school graduation, it was double, we had a great time, I will never forget that day. In the photograph, there are my parents and my brother.
Este 2021 termine el bachillerato, pude ver materializado unos de mis tantos sueños; recibir mi titulo de bachiller fue muy emocionante, ver a mis padres y hermano orgullosos, me hizo muy feliz, se cerraba un ciclo para darle paso a la apertura de otro, la universidad, actualmente estoy cursando el primer semestre y es mus satisfactorio para mi, porque estoy haciendo lo que quiero para mi mi y mi futuro. Celebré junto a mis padres, hermano y familia mi cumpleaños #17 y la graduación de bachiller, fue por partida doble, la pasamos súper genial, nunca olvidaré ese día. En la fotografía, están mis padres y mi hermano.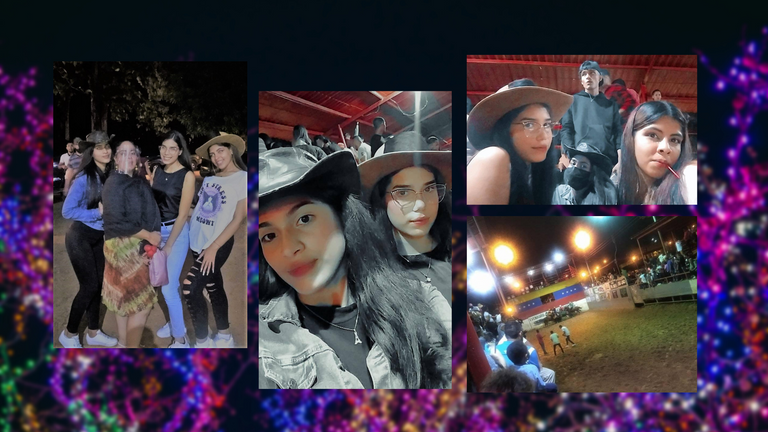 The bull tails, this was a wish to fulfill; One day I went to visit an aunt and to my surprise ... my uncle said let's go for a walk, the destination was the coleadas, that night I had a great time, I felt super happy to be with them enjoying that sport, that was my second super moment of 2021.
Las coleadas de toro, este era un deseo por cumplir; un día fui de visita donde una tía y para mi sorpresa... mi tío dijo vamos a pasear, el destino eran las coleadas, esa noche la pase súper, me sentía súper feliz de estar con ellas disfrutando de ese deporte, ese ha sido mi segundo súper momento del 2021.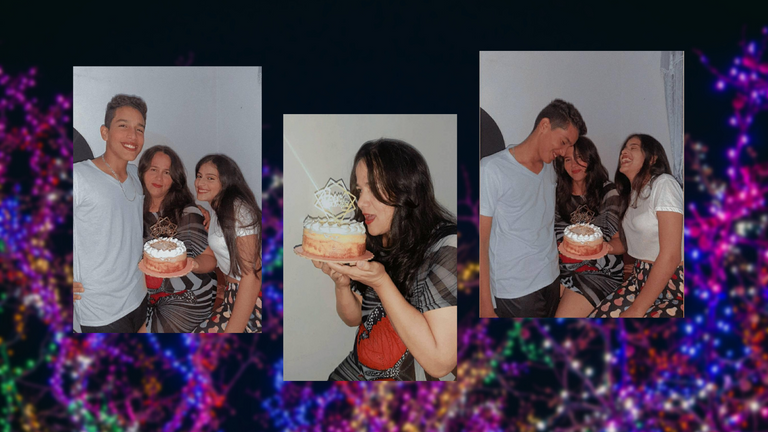 The third and most special moment was to celebrate another year of my mother's life, being with her is a blessing, that night we laughed out loud, despite the fact that my mother is in poor health, we tried to make that night very enjoyable for her We even invented the parrandita; I am grateful for each day and moment of happiness together with my greatest loves (my parents and brother) they make my life more beautiful because they conscientiate me and take care of them as I do, in short I will keep in my memory to treasure these moments.
El tercer momento y mas especial fue celebrar un año mas de vida de mi madre, estar con ella es una bendición, esa noche reímos a carcajadas, a pesar de que mi mami esta quebrantada de salud, tratamos de hacer para ella esa noche muy amena , hasta la parrandita nos inventamos; agradecida estoy por cada día y momento de felicidad junto a mis amores mas grandes (mis padres y hermano) ellos hacen mi vida mas hermosa porque me consienten y cuidan como yo a ellos, en fin guardare en mi memoria para atesorar estos momentos.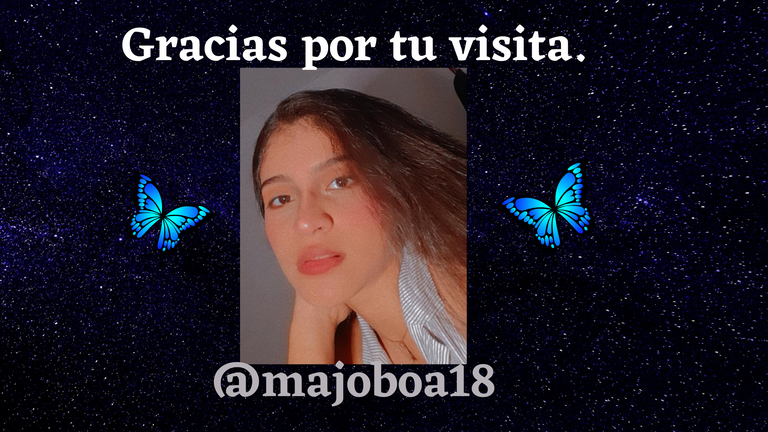 The images were edited with canva, use google translator, I hope you liked my post, see you another time.
Las imágenes fueron editadas con canva, utilice traductor de google, espero les haya agradado mi post, nos vemos en otra oportunidad.
---
---