MY BROTHER IS MY BEST FRIEND. MI HERMANO ES MI MEJOR AMIGO.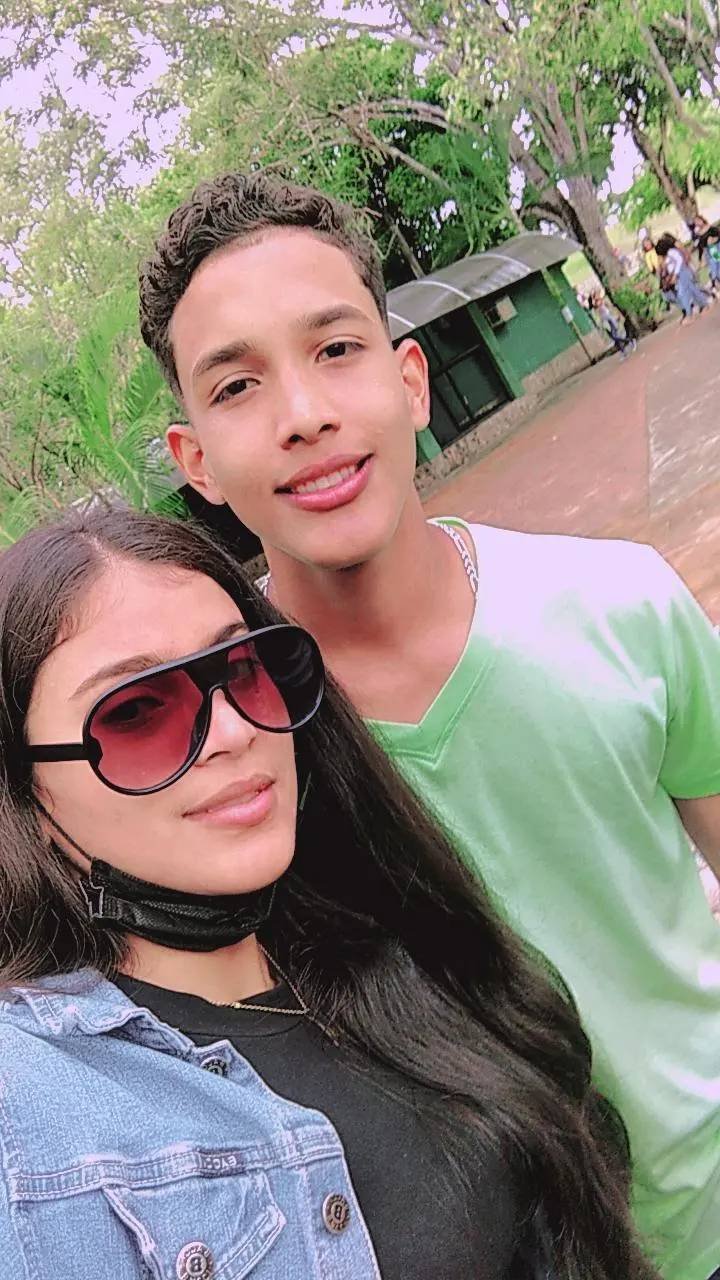 Hello friends of
@motherhood
best regards to all of you. When talking about brotherhood, it has always been thought that it is something like a relationship of kinship, or rather of solidarity; but today I want to tell you about how our brotherhood is more than all this, it is respect, love, admiration, trust and above all friendship. But this is something that is built in daily living, fostered in the values ​​and examples at home. My brother Lorenzo is a year younger than me, but boy did he grow very quickly in stature, and above all in his character, personality and maturity. At home, my parents and I admire him for his energy, positivity and above all for his determination in any decision he makes for his life. Sometimes we have our differences - as happens between brothers - but I must tell you that he, with great wisdom, always makes me come to my senses and understand when things are right or wrong; He is always there for me in my ups and downs. Without a doubt, it is my best support apart from that of my parents, who have taught us that we are a single amalgam, that there is no difference between us.
Hola amigos de

@motherhood

saludos cordiales para todos ustedes. Cuando se habla de hermandad, siempre se ha pensado en que es algo como que una relación de parentesco, o bien sea de solidaridad; pero hoy quiero contarle a ustedes de como nuestra hermandad es mas que todo esto, es respeto, amor, admiración, confianza y sobre todo amistad. Pero esto es algo que se construye en el vivir diario, fomentado en los valores y ejemplos en el hogar. Mi hermano Lorenzo es menor que yo por un año, pero vaya que creció muy rápido en estatura, y sobre todo en su carácter, personalidad y madurez. En casa, mis padres y yo lo admiramos por su energía, positivismo y sobre todo por su determinación ante cualquier decisión que toma para su vida. A veces tenemos nuestras diferencias - como pasa entre hermanos - pero debo decirles que él con mucha sabiduría, siempre me hace entrar en razón y entender cuando las cosas están bien o no; siempre esta para mi en mis momentos altos y bajos. Sin duda es mi mejor apoyo a parte del de mis padres, quienes nos han enseñado que somos una sola amalgama, que no existe diferencia alguna entre nosotros.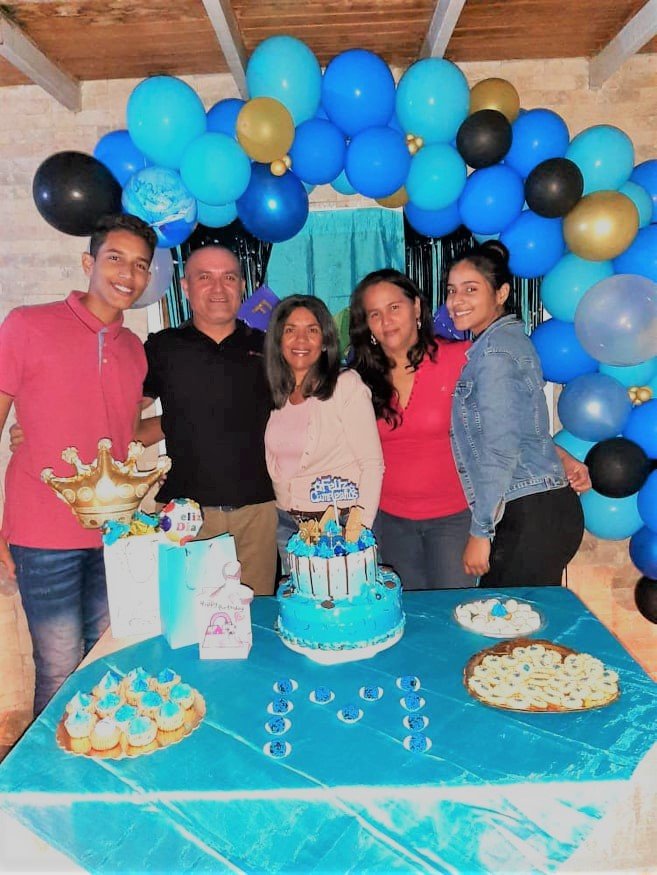 Since we were children we have lived our stages together, we have never separated, where does one go the other hahahahahaha, if he has a party or shares with his friends, there I am and vice versa, in fact we both love to dance, my friends they are theirs, we love to go to soccer games, to the park, we invent the occasional outing with friends - but everything on supervised hours - my parents are a bit strict in that aspect, so much so that my dad takes us and looks for us , and if it is something very far my mom accompanies us; our friends always include my mom just in case lol.
Desde niños hemos vivido nuestras etapas juntos, nunca nos hemos separado, para donde va uno va el otro jajajajajaja, si el tiene una fiesta o compartir con sus amigos, ahí estoy yo y viceversa, de hecho a los dos nos encanta bailar, mis amigos son los suyos, nos encanta ir a los partidos de futbol, al parque, inventamos una que otra salidita con los amigos - pero todo en horario supervisado - mis padres son un poco estrictos en ese aspecto, tanto que mi papá nos lleva y nos busca, y si es algo muy lejos mi mamá nos acompaña; nuestros amigos siempre incluyen a mi mamá por si acaso jajajajajaja.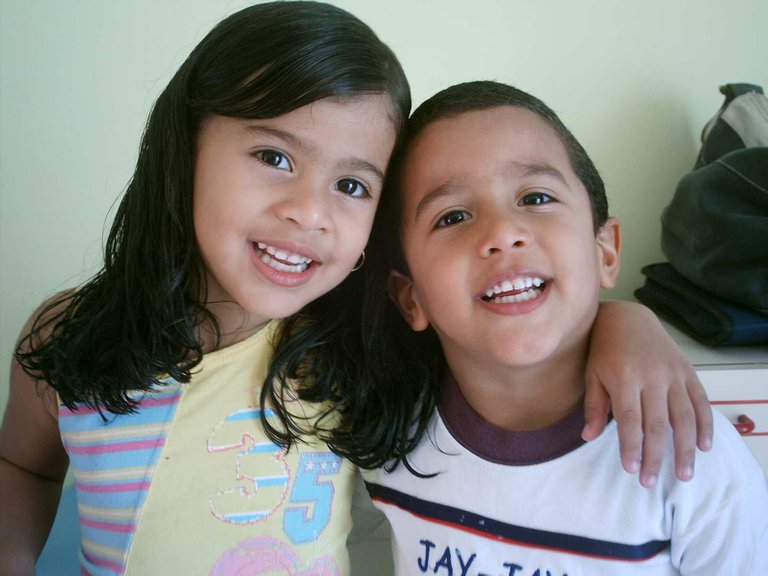 We have always loved photographs, hahahahaha, this is special for us because it was the first photo, taken with a digital camera that my dad gave my mom one mother's day, in fact it is one of her favorites. And to think that we are two children longed for and loved by our family. In short, I am very grateful to God for the life of my brother, it is good to have him in my life and to know that I always count on him, that I am not alone and I will always have a place apart from my parents to rest and be, God save life of Lawrence. Thanks for joining us.
Siempre nos han encantado las fotografías, jajajajaja, esta es especial para nosotros porque fue la primera foto, tomada con una cámara digital que mi papá le regalo a mi mamá un día de las madres, de hecho es una de las favoritas de ella. Y pensar que somos dos hijos anhelados y amados por nuestra familia. En fin estoy muy agradecida con Dios por la vida de mi hermano, es bueno tenerlo en mi vida y saber que cuento con el siempre, que no estoy sola y siempre tendré aparte de mis padres un lugar donde reposar y estar, Dios guarde la vida de Lorenzo. Gracias por acompañarnos.
---
---