我的攀岩生日蛋糕 My rock climbing birthday cake

上班時同事常問我,周末做什麼啊,今晚做什麼啊,我大多回答,去攀岩!
Everytime when I am at work, and my colleagues ask me what I'm doing on the weekend, or what I'm doing that night, I always say: "I'm going climbing!"
因此,同事特別做了個攀岩蛋糕,在我生日當天送給我。
Therefore, on my birthday, my colleague made me a rock climbing birthday cake.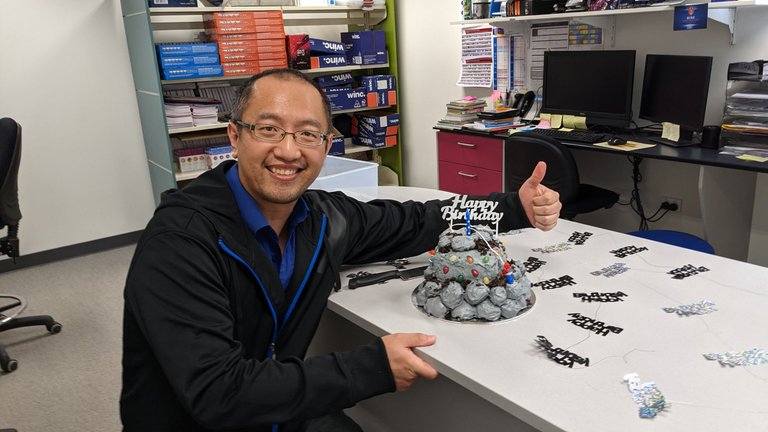 從來沒有人送我自己做的蛋糕,所以我非常感激。同事對我真好。
Nobody has ever made me a birthday cake themselves, so I felt super appreciative. My colleagues are very good to me.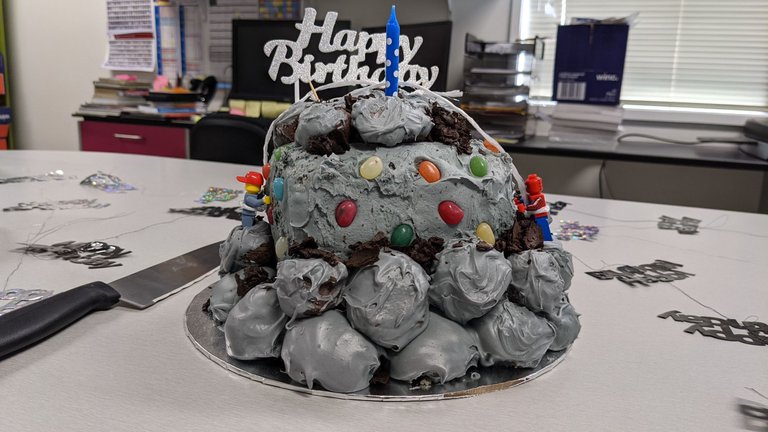 這個蛋糕上有不同顏色的糖果。剛好跟攀岩館裡的岩點一樣。
On this cake there are many different coloured lollies, just like the hand holds in the climbing gym.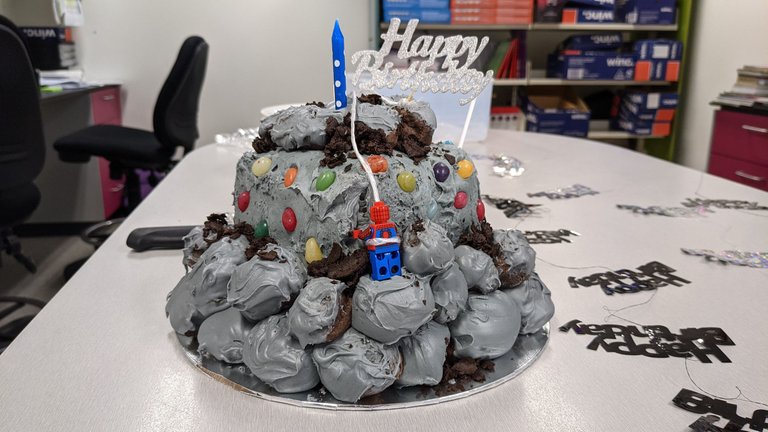 右邊的攀岩者是蜘蛛人。綁著繩子特別可愛。
On the right you have spiderman rock climbing with a rope. Very cute.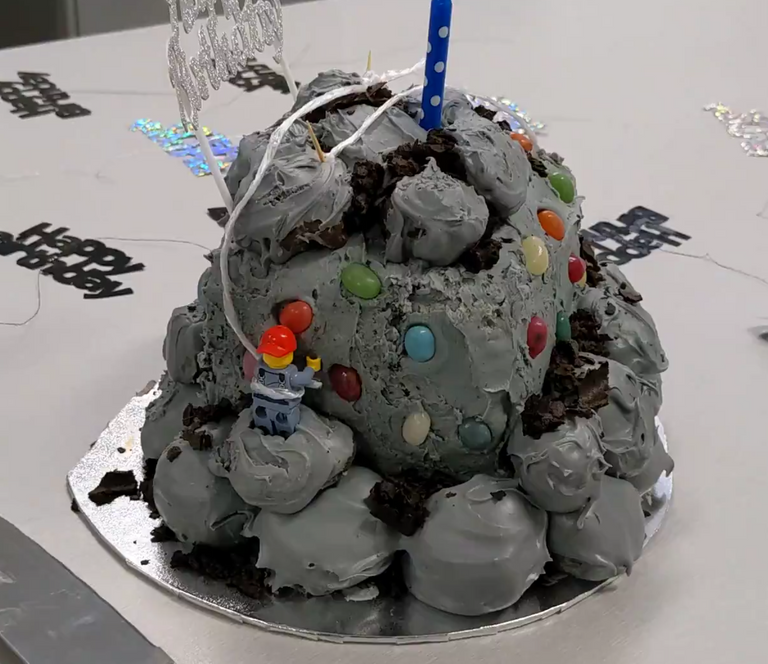 左邊則是個戴著安全帽的工人。室外攀岩的確要戴安全帽,否則會有危險。
On the left you have a tradesman wearing a helmet, which is very important for outdoor climbing. It is very dangerous to climb outdoors without a helment.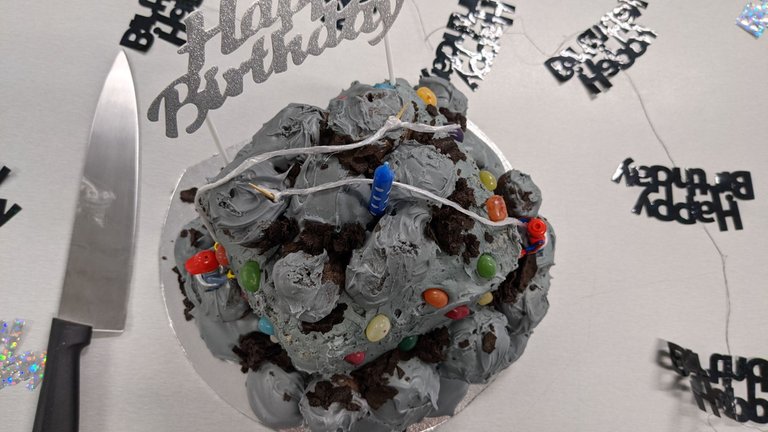 這個蛋糕一大半都是我吃的,哈哈。這是那個蛋糕的影片,看起來比較有臨場感 :)
In the end I ate most of this cake, haha. Here's a video of the cake if you would like to get a better visual.
年紀越來越大,39歲了,還沒有女朋友,該不會是魔術僧這個綽號的關係吧? 要不要改個綽號呢?算了,自在隨緣吧!
Even though I am getting older (39), and I still don't have a girlfriend, but my nickname is the magic monk, so it's not surprising that I am single. Enjoy life and going with the flow!
---
---