Trip to the kibbutz to see the baobab
Hello friends!
If you do not know what a kibbutz is, then I understand you. More than 10 years ago, when we first arrived in our country, we also did not hear anything about kibbutzim. In fact, these are such villages where people are engaged in a certain type of activity. They live and work there.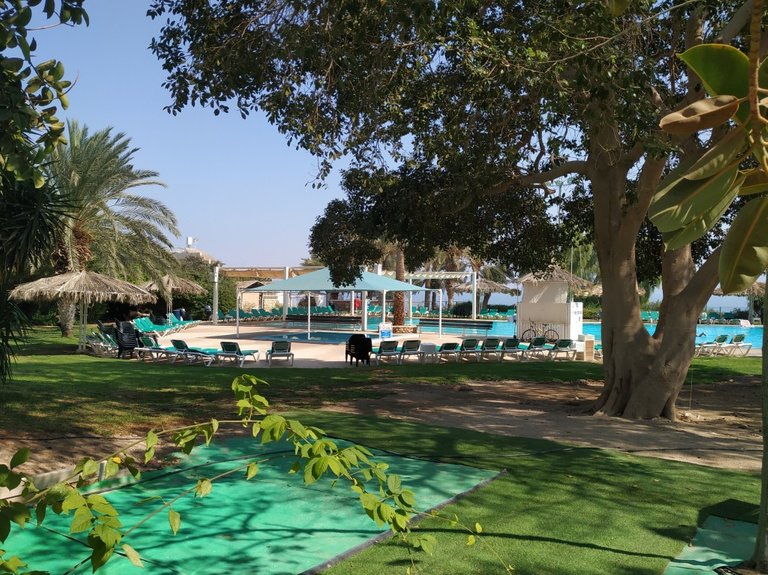 In the village of Ein Gedi in the Judean desert on the shores of the Dead Sea, they make the famous brand of cosmetics with Dead Sea salts - AHAVA, which translates as love.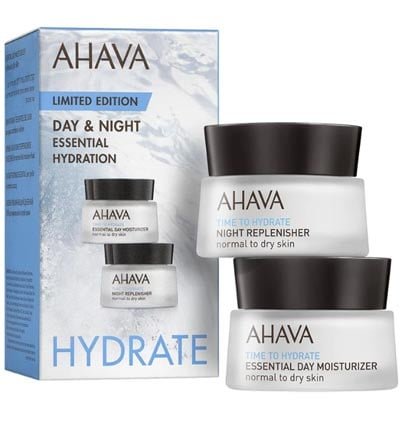 (https://feelbe.com/pages/il/ru/ahava/)
But we went there not because of this famous cosmetics, but because there is an amazing garden in which the baobab grows! We in our family love to visit bonatic gardens and admire nature and plants.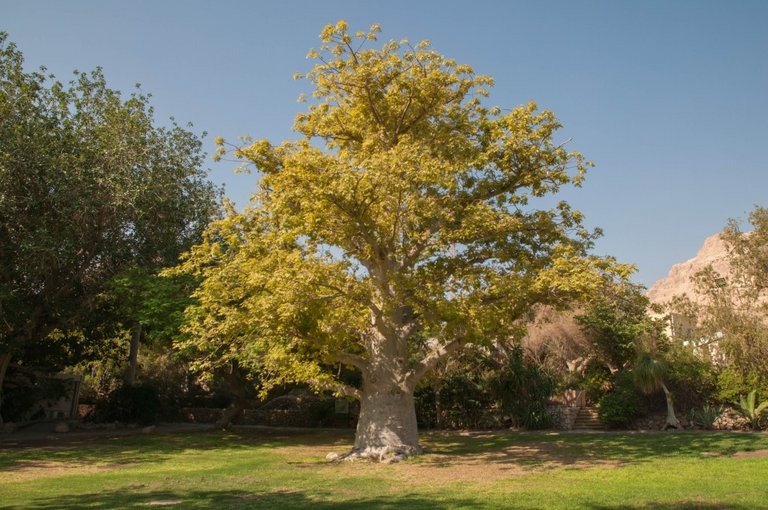 We saw a real baobab for the first time. In fact, it does not grow in Israel. There are only a few trees in the botanical garden and here in this kibbutz. It is located in a very hot place, so the baobab likes it here.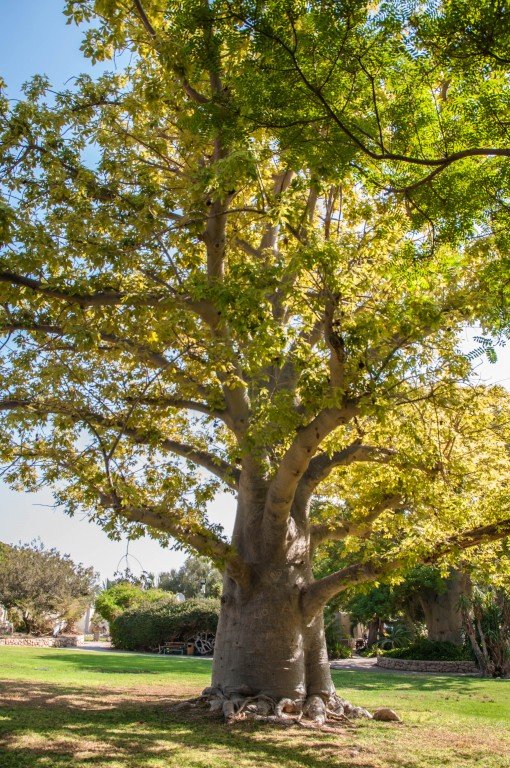 This amazing tree is just a teenager - he is no more than 100 years old. Therefore, this baobab is not as big as, for example, in Africa. But we were very happy to see him and even try to hug him (just kidding).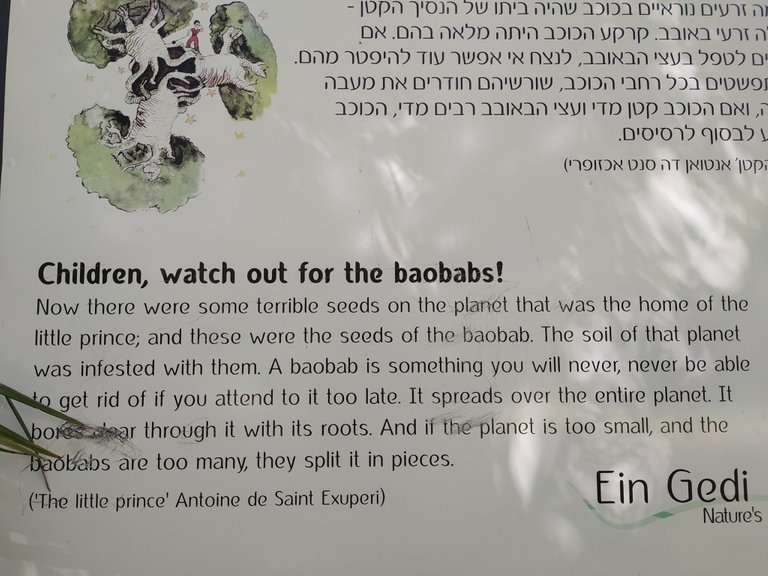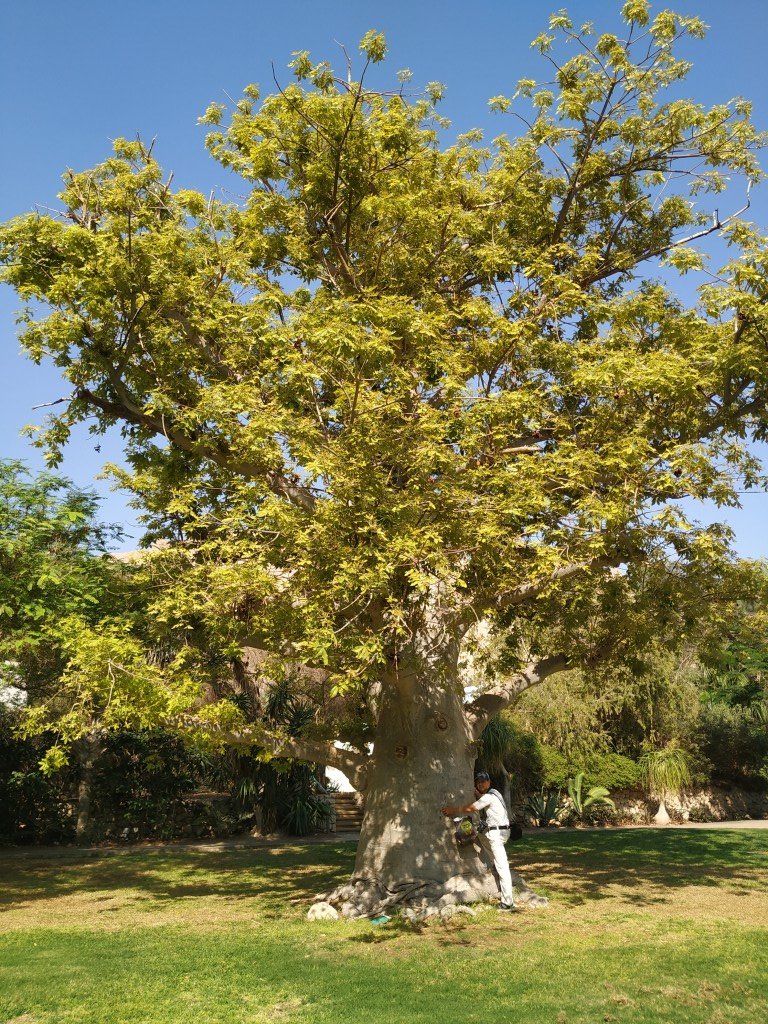 We even saw flowers upstairs, but they really have already faded. So sorry! It would be very interesting to see how the baobab blossoms!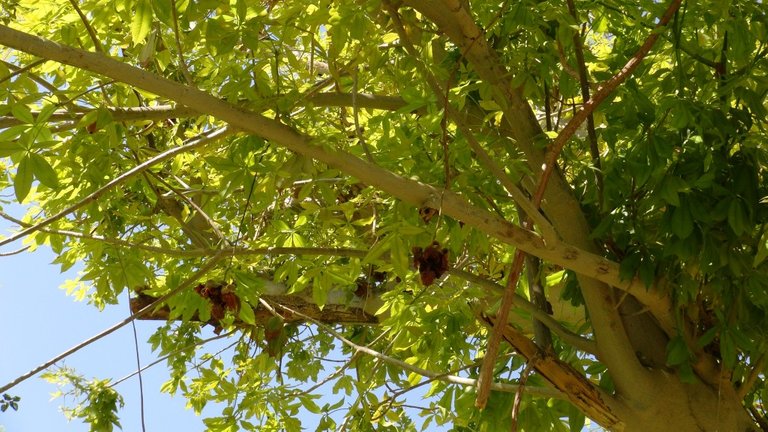 We were very impressed with this amazing tree. So great that in my country there is a place where it can grow too.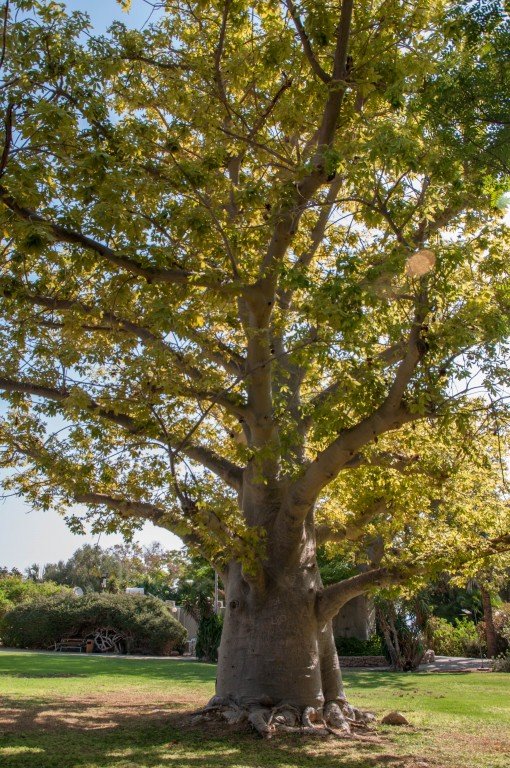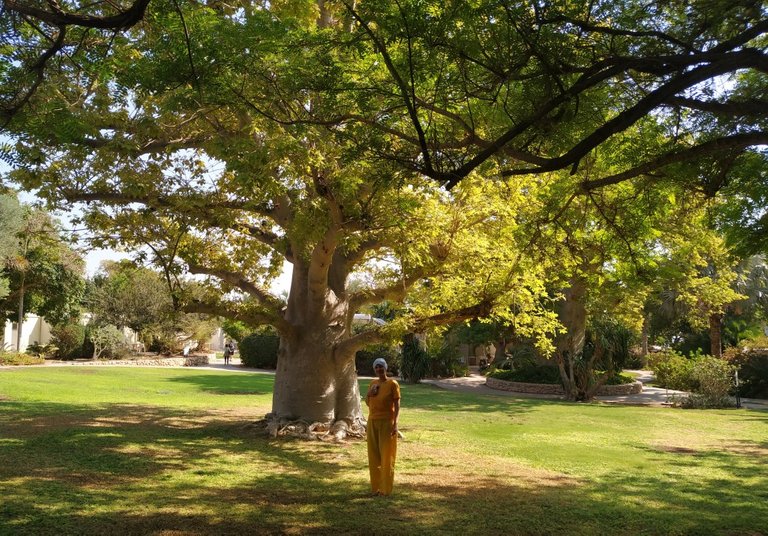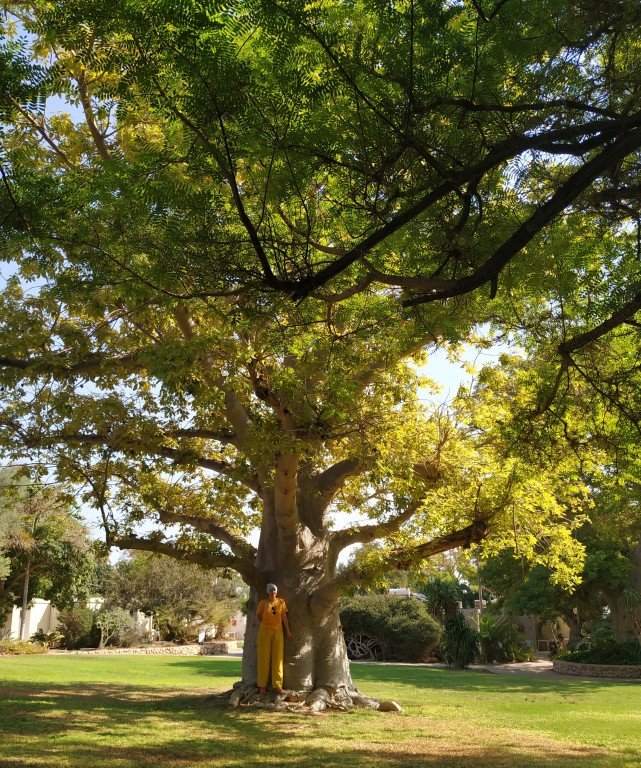 (all photos are ours with my wife)
Have a nice day everyone!
---
---