🙌📅 | Mi primer Hive Power Up Day: 01 Octubre 2021 | [ENG/ESP] 📅🙌
---
Post in spanish &

english
---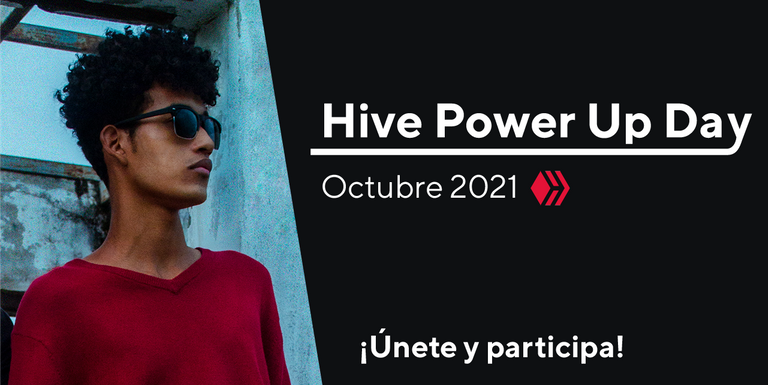 ---
👏 Apoyando a Hive y mejorando mi cuenta 👏
---
Desde hace varios meses he visto que cada primer día del mes se ha realizado una actividad llamada Hive Power Up Day.
Y siempre me ha llamado la atención y parecido muy curioso todo el movimiento que se hace dentro de la plataforma y como muchas personas participan en esta actividad.
Aunque tengo mas de un año en la plataforma no sabía bien por qué se hacía esto y cual era el objetivo, así que me propuse investigar y aprender mas sobre esta actividad para poder participar cada mes y formar parte de un movimiento que ayuda considerablemente a mejorar el ecosistema en la plataforma.
👏 Supporting Hive and improving my account 👏
---
For several months I have seen that every first day of the month there has been an activity called Hive Power Up Day.
And it has always caught my attention and seemed very curious all the movement that is made within the platform and how many people participate in this activity.
Although I have more than a year on the platform I did not know why this was done and what the objective was, so I set out to research and learn more about this activity to be able to participate every month and be part of a movement that helps considerably to improve the ecosystem on the platform.
---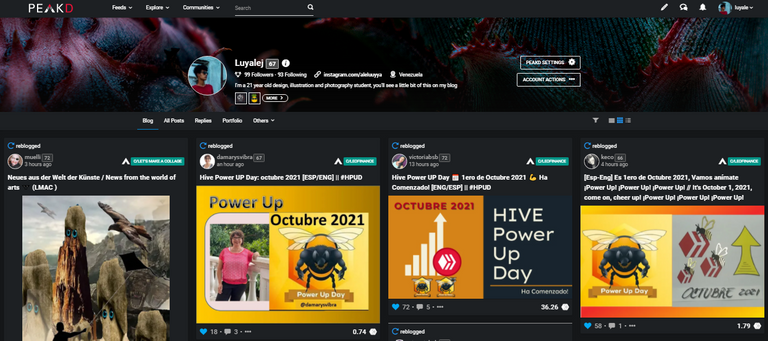 ---
Por esa razón hoy quise iniciar el día participando por primera vez en el Hive Power Up Day de este mes. 😄👏
Si quieres saber mas sobre como participar en este evento te invito a ver este post
La autora es @victoriabsb y en el detalla muy bien como puedes participar, te enseña de que se trata y hasta las reglas que existen.
También te recomiendo este post igualmente de @victoriabsb donde hay información muy interesante sobre el Hive Power Up Day.
Leer este post y muchos otros me demostró la importancia de participar en esta actividad invirtiendo en tus ahorros para no solo mejorar tus finanzas en la Hive a mediano y largo plazo, sino también para apoyar la blockchain y por consiguiente mejorar el ingreso colectivo.
That's why today I wanted to start the day participating for the first time in the Hive Power Up Day this month. 😄👏
If you want to know how to participate in this event I invite you to see this post
The author is @victoriabsb and in it details very well how you can participate, she teaches you what it is and even the rules that exist.
I also recommend this post also @victoriabsb where there is very interesting information about Hive Power Up Day.
Reading this post and many others showed me the importance of participating in this activity by investing in your savings to not only improve your finances in Hive in the medium and long term, but also to support the blockchain and consequently improve collective income.
---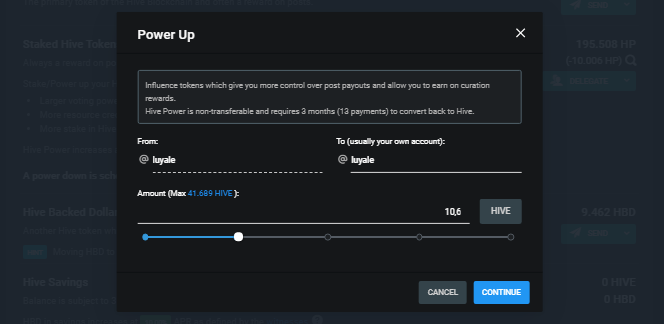 ---
Hoy desde mi wallet solo puedo invertir lo mínimo. 😪😅
Sin embargo estoy completamente seguro de que ese monto irá creciendo cada mes y podré ir fortaleciendo mi cuenta mejorando así mis ingresos y apoyando la plataforma.
Today from my wallet I can only invest the minimum. 😪😅
However, I am completely sure that this amount will grow every month and I will be able to strengthen my account, thus improving my income and supporting the platform.
---

---
Puedes ver ilustraciones, diseño y fotografía en mi cuenta de instagram así que te invito a seguirme por allá
You can see illustrations, design and photography on my instagram account I invite you to follow me
---
🔥 Clic here and go to my instagram account 🔥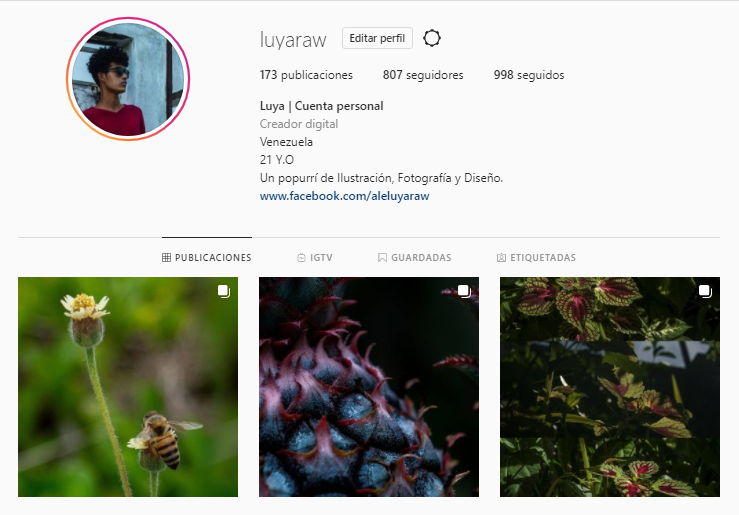 ---

| Image made by me in Canva |
---
---