Festive Friday : Warm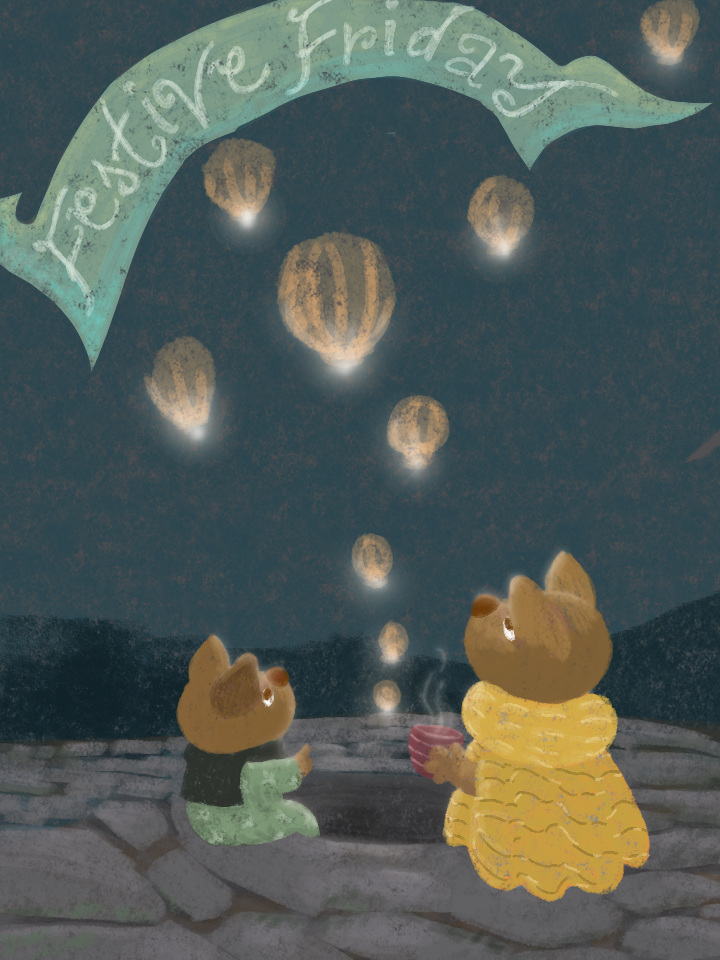 Hello community,
Happy Friday to all it is that time of the week again that most of us anticipate. Here we are today let us hope for a better and warm Friday. Yes Warm is our art prompt this week. This is my second drawing for Festive Friday. I drew this picture of two friends spending a chilly night together in a fire pit sipping some hot drinks. From afar they saw these paper lanterns afloat the dark skies. These will surely light up and keep them warm as they exchange beautiful accounts of their own stories.
You can participate in this drawing challenge you may use the art prompt I provided or make your own. Use the hash tag festivefriday so I can find your post.
Thank you for stopping by. Until next time


---
---