Zak Ludick Ecency carpet

Hello everyone today's DIY project is a wool carpet.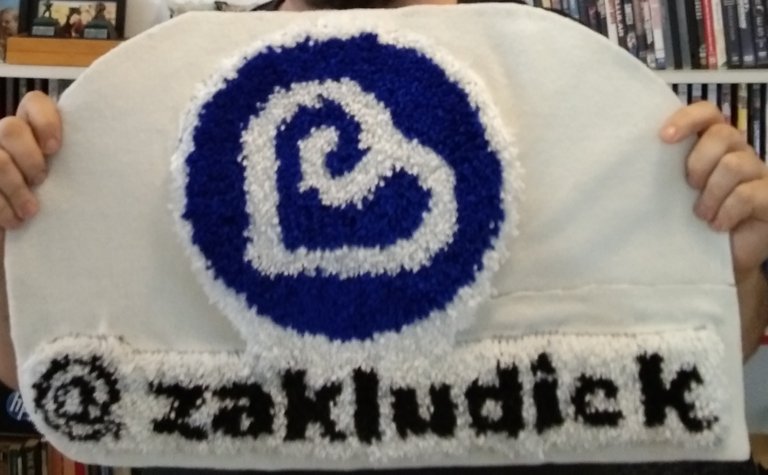 This carpet I made served me three purposes the first one being a birthday gift. Second being a thank you/appreciation gift and last a good post.
Recently my friend @zakludick celebrated his birthday (https://ecency.com/music/@clairemobey/happy-birthday-zak-ludick-less) I had decided a little bit of time before this to start making him a gift 4 introducing and helping me on the ecency/hive blockchain. So I decided that this would also be a good birthday gift to.
Okay let's get started shall we.
Things you will need
3 colours of wool
Crochet hook with
Non-slip mesh
Glue gun
Blanket material
A lot of patience
A design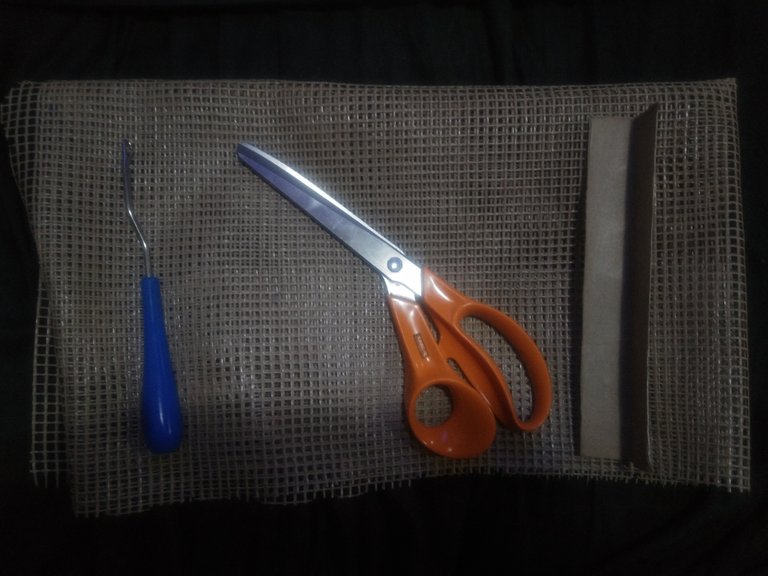 Step-by-step instruction to making your design.
The first step is to create your design.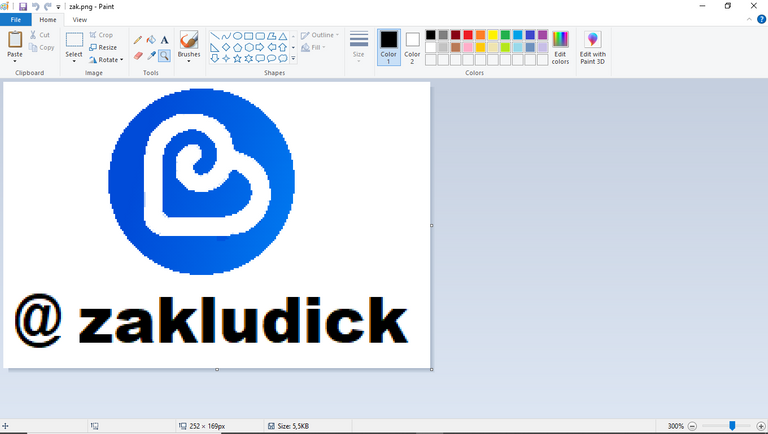 The second step is to take your design and put it into this program/ website. (www.stitchfiddle.com)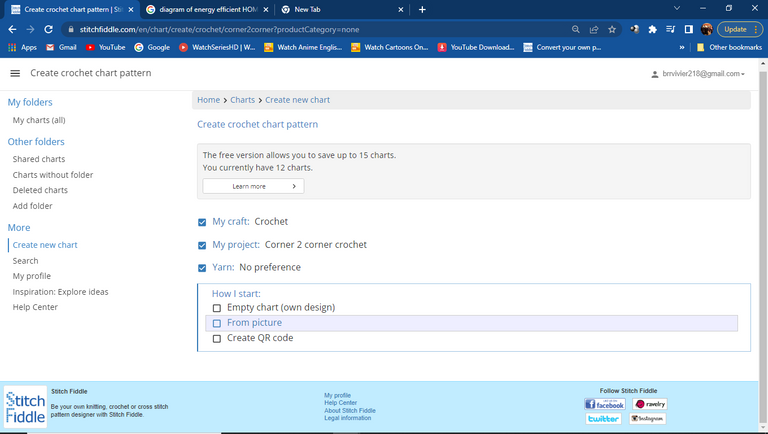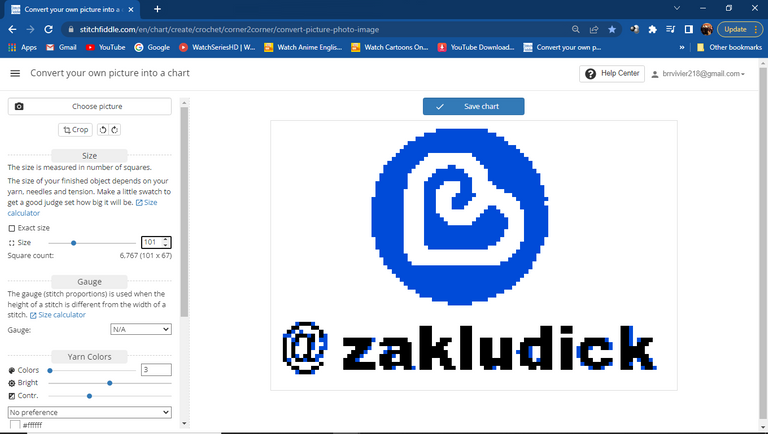 Third step in the website you may need to edit it 2 make it possible to use only three colours.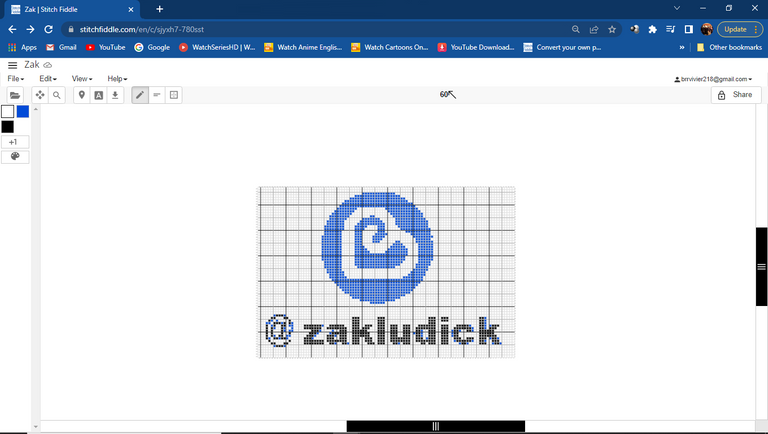 As you can see what I have done here if I've made all the parts I want to make white purple in the design to make it easier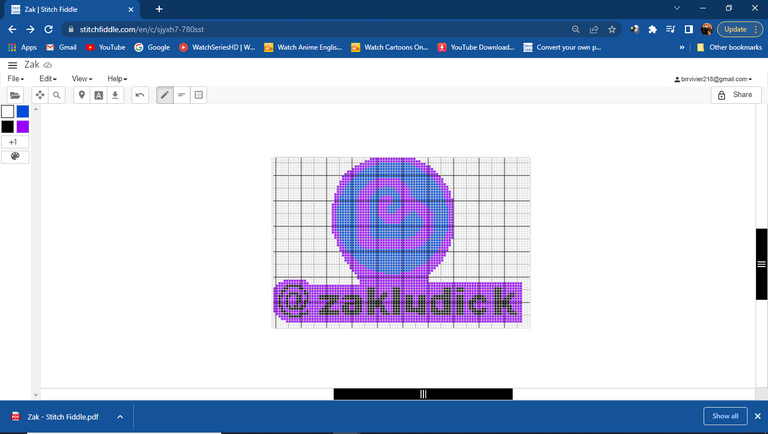 fourth step once you have completed your design then you need to download the PDF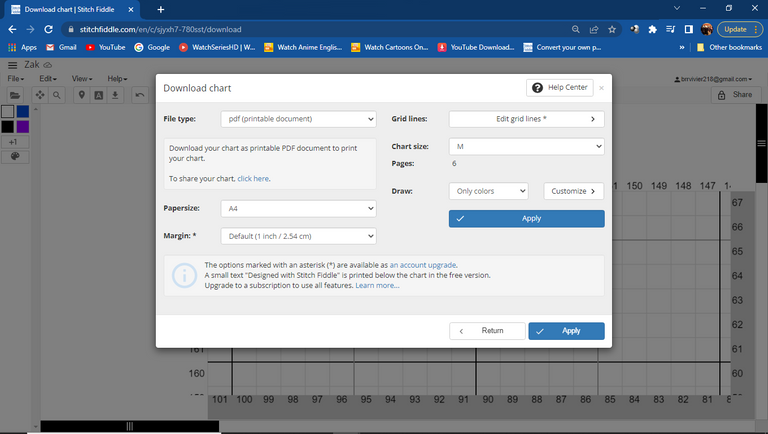 This site is free to use at a very limited access. you can pay a monthly fee if u what all the bells and whistles. I'm a free user
Preparation to begin your carpet
First take a piece of cardboard and cut out a rectangle with a width of 3 cm length is up to you. Now fold it in half this will give you a way to quickly cut your wool into the correct size pieces.


Now take your wool and start wrapping it around the cardboard template try to wrap it around at a nice easy tension not too tight or they will end up short. Once wrapped you can take a pair of scissors and stick it through the centre of the folded cardboard and cut through all the wraps this will give you a bunch of the correct size wool pieces. You're going to need to do this a few times throughout your project due to you needing so much.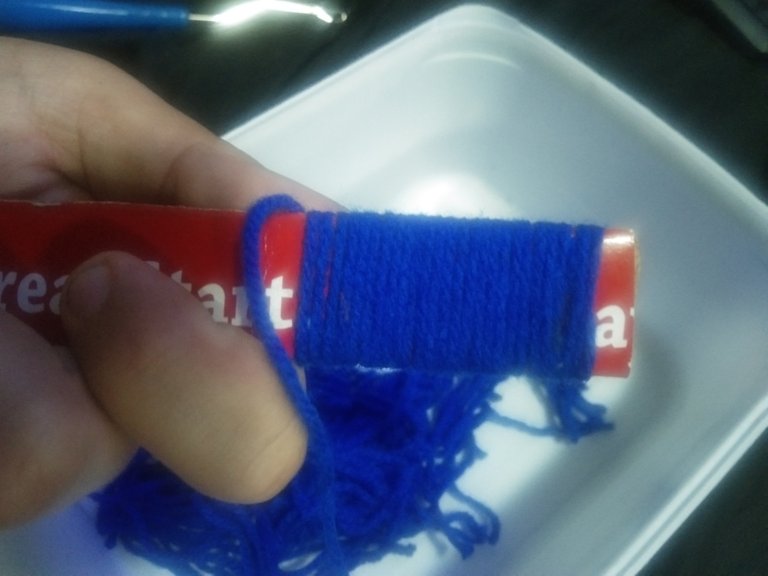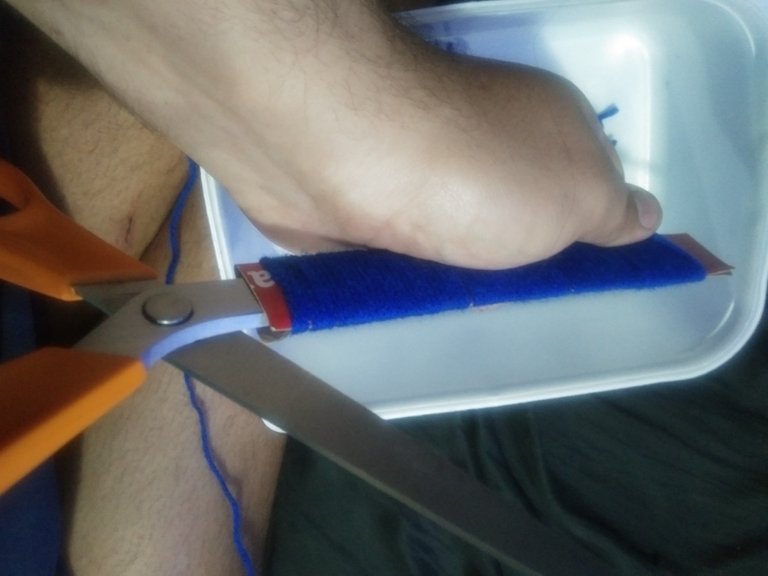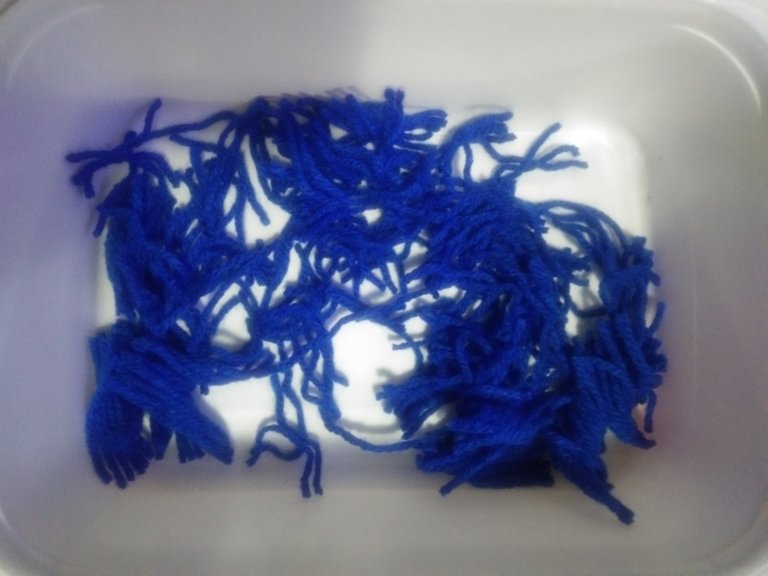 How to do each individual stitch.
Wrap wool around stem of hook push hook through mesh when pulling look back through take the end of the wall you're holding and put into hoop and pull out then give a little tug to tighten it not too hard or you may break the mesh.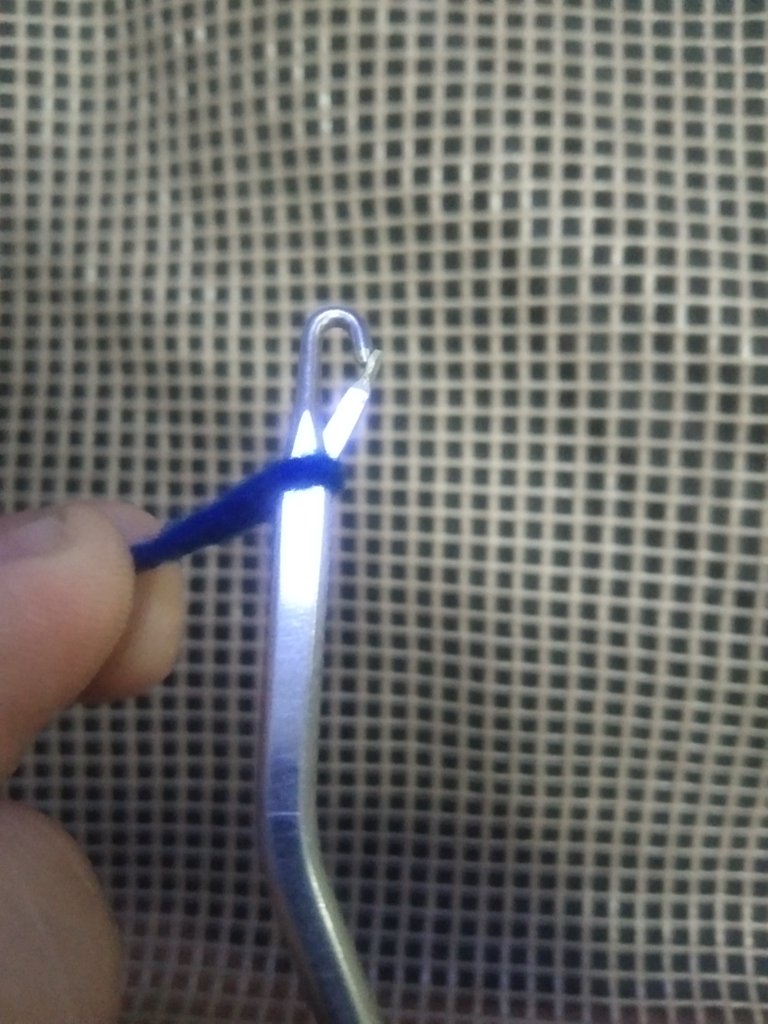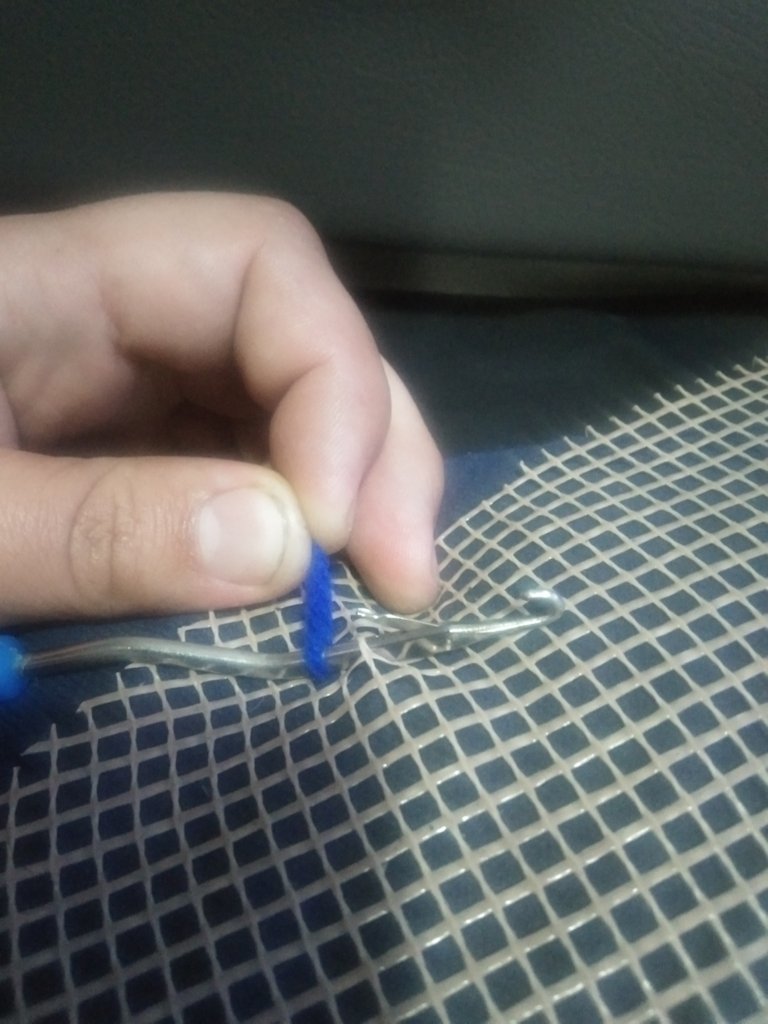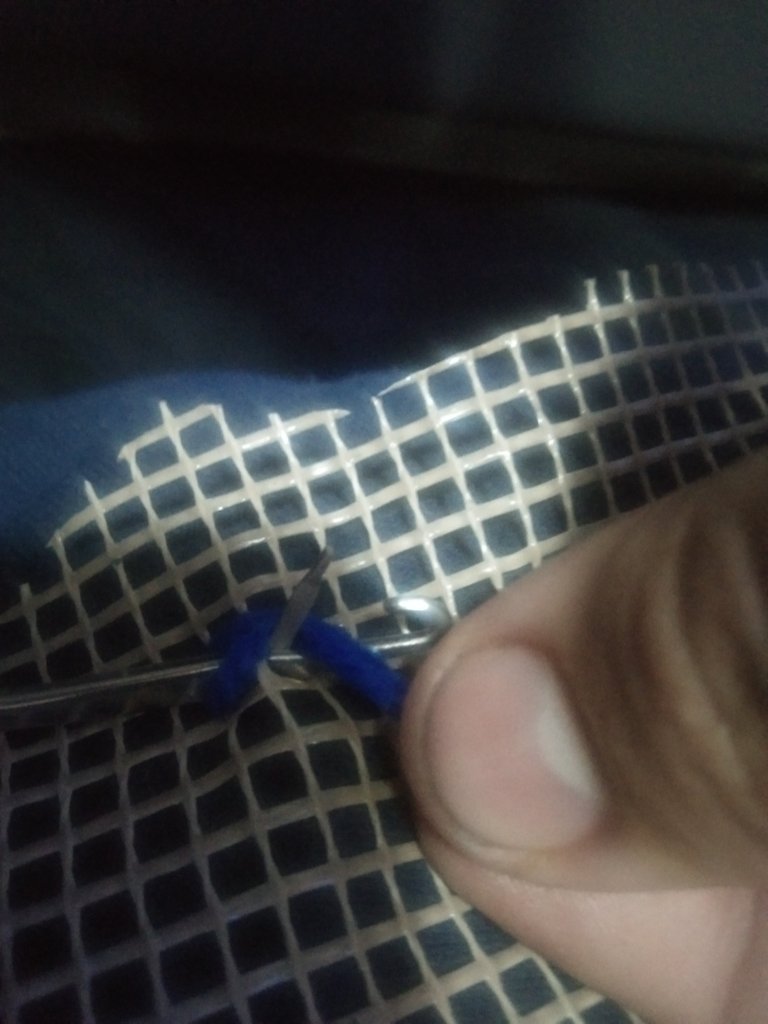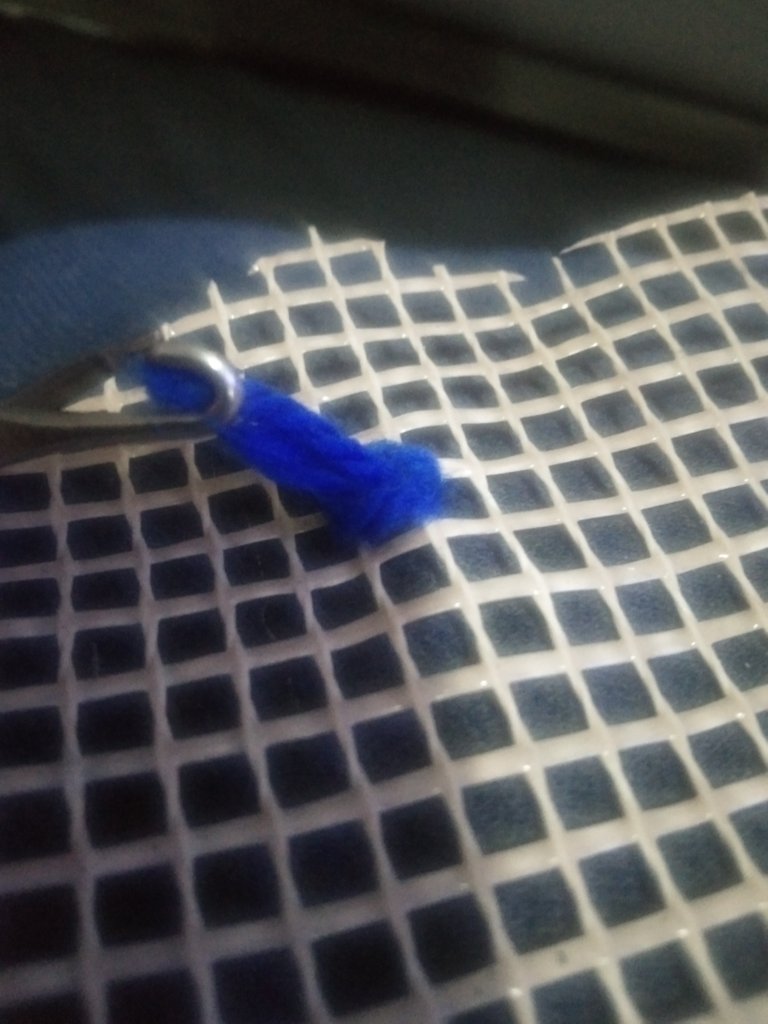 Ok now that all of that is out of the way I will now show you day by day the process of me making this carpet it took me a total of 8 days to finish each day working between 3 to 6hours per day.
I would like to apologize for the bad day by day image. I don't know what happened but all my progress photo's I took got corrupted so I lost almost every thing but luckily one photo survived. Using the last photo of zak holding the finished carpet I will show you the day by day making of the carpet. All the image's above here I re-took.
Day1 4hours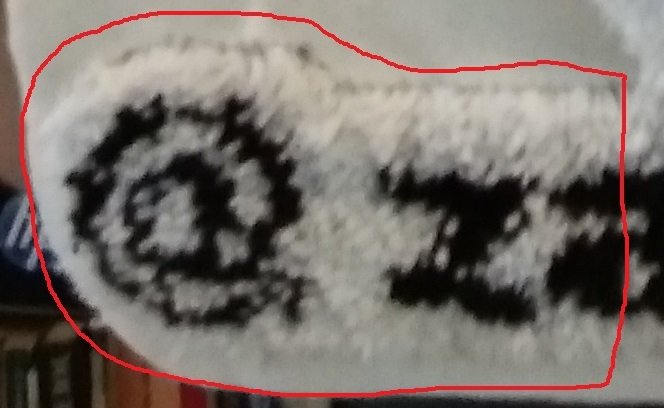 Day2 4hours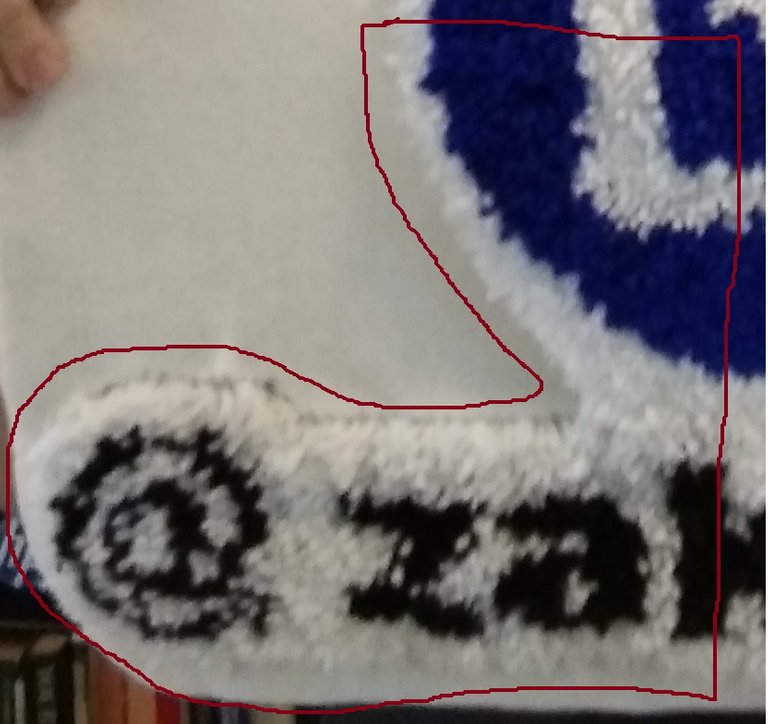 Day3 3hours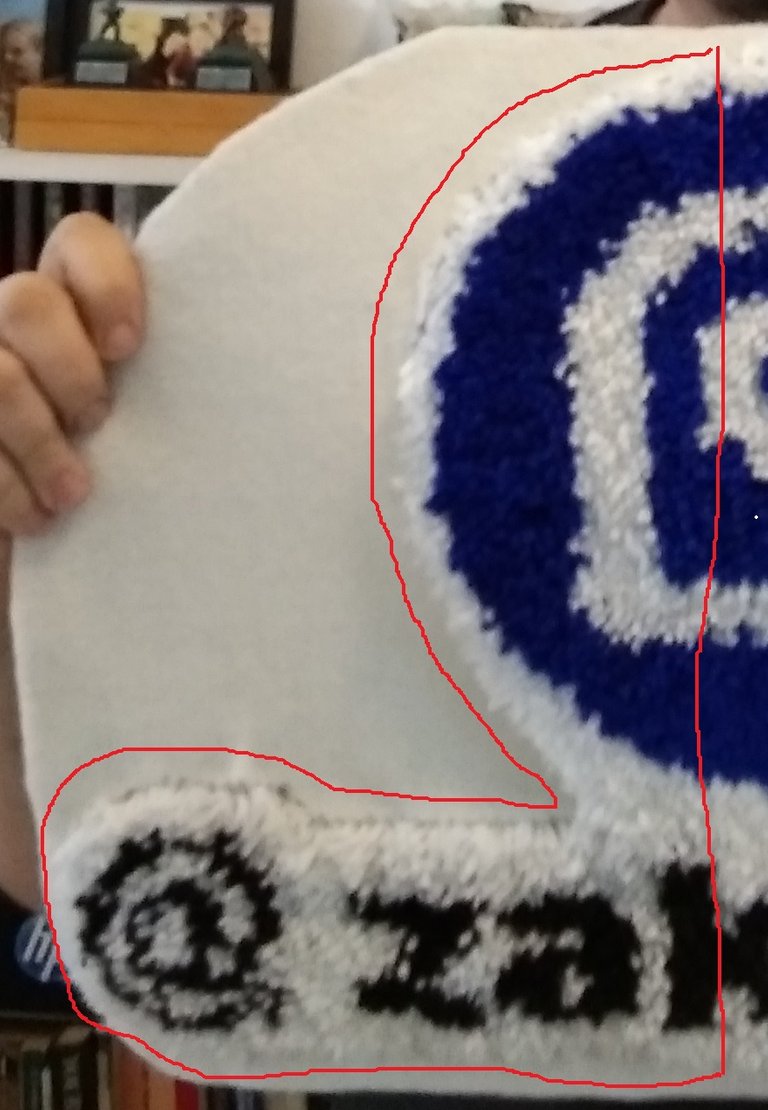 Day 4 3.5hours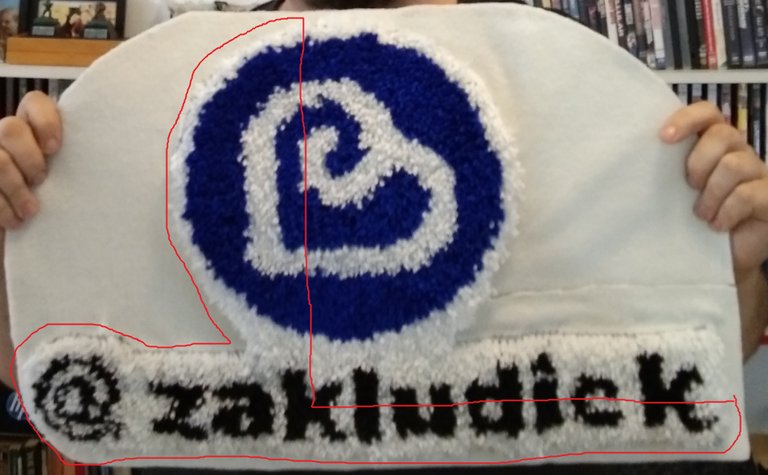 Day5 6.5hours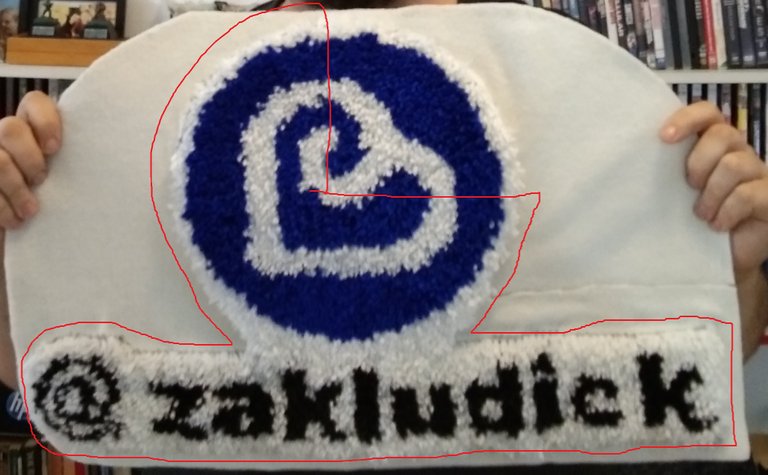 Day6 6hours Once finished you my need to shave it down for the more detailed work to show ( like the name) I use a head shave.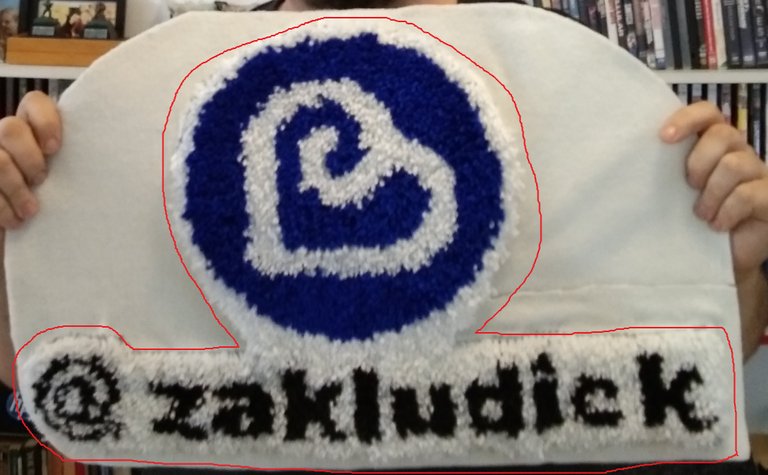 Day 7 Cut the blanket material to shape and used a hot glue gun to glue the edging of the material to the mesh.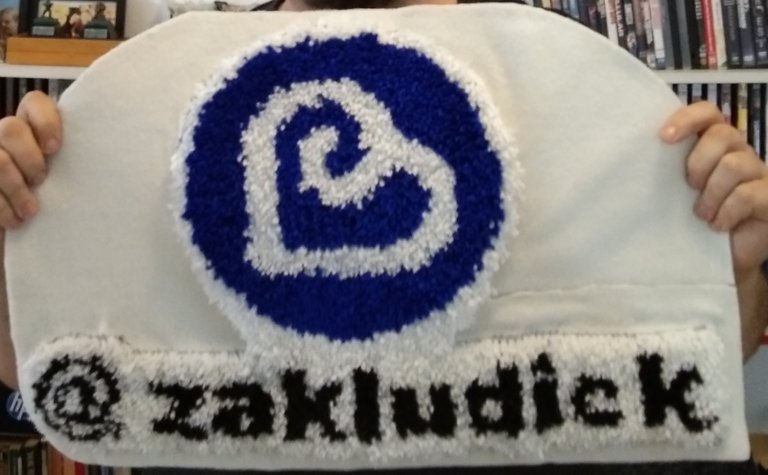 Total Time: approximately 27hours
Total thread count : 3497 (1938 white) (1069 blue) (490 black)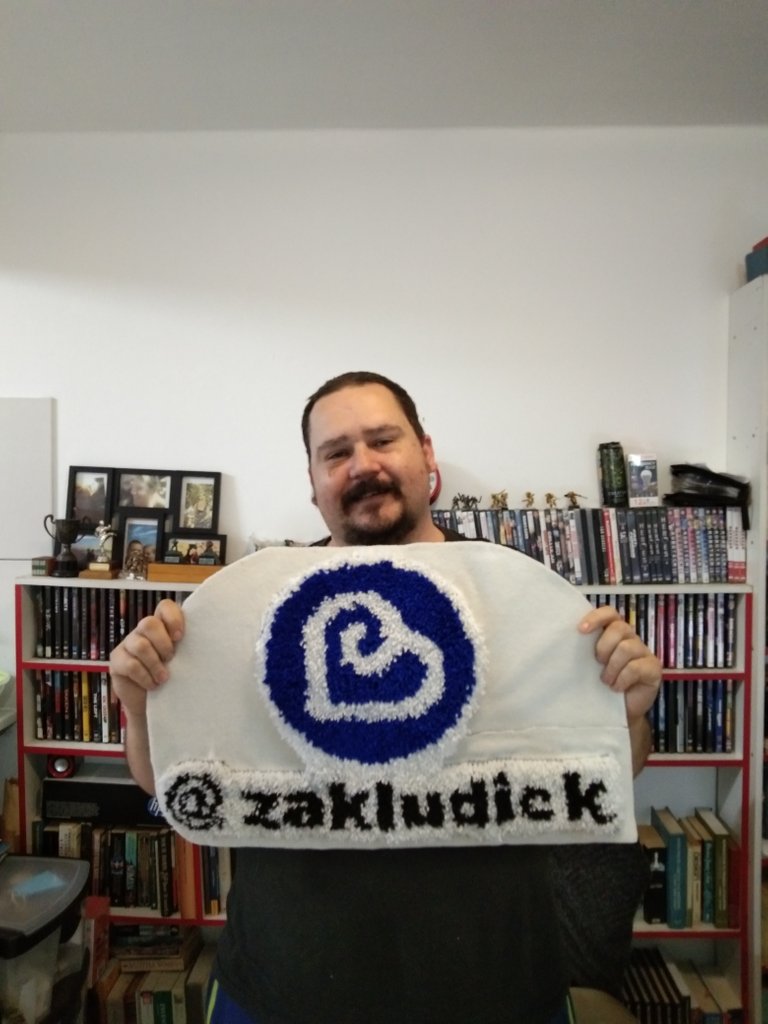 Thank you everyone for looking at my post and have a great day further.😁
---
---