Chip Omelette

This is a nice simple easy to make meal the chip omelette. There are three different ways to make it the one I'm going to explain to you first is the one that takes the longest to make, around 45 min to 1 hour but it's my favorite For this post I am making one but because of how long it takes I normally like to make one for each member of my family as not to waste power. I would normally use one of the other methods if I'm eating alone. What I love most about this recipe is that the flavor can change depending on which chips you choose to mix in.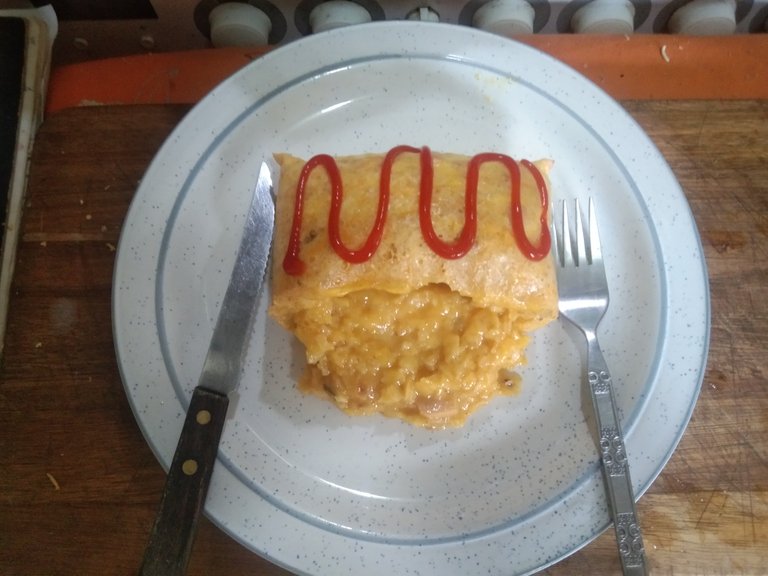 Ingredients
potato chips 120g (optional brand)
Cheddar cheese (or your preference)
3 large eggs
Milk
Vienna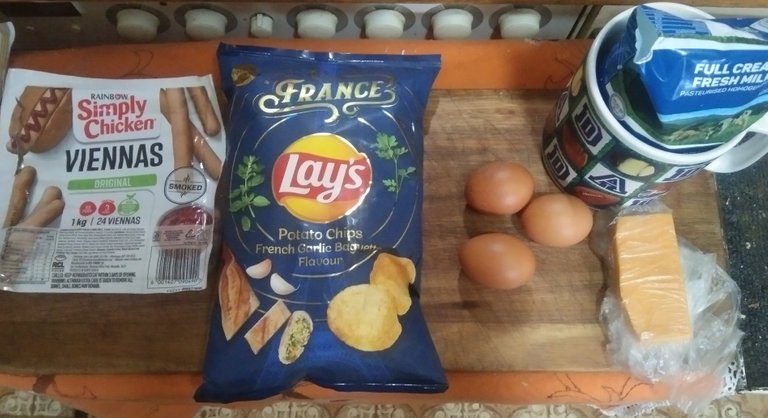 Items you need
Cooking pot
small empty chip packet
500ml plastic jug
Cheese grater
Preparation
Before you get started on making the mixture put your pot on the stove and start heating your water so when you're done mixing it should be at a boil.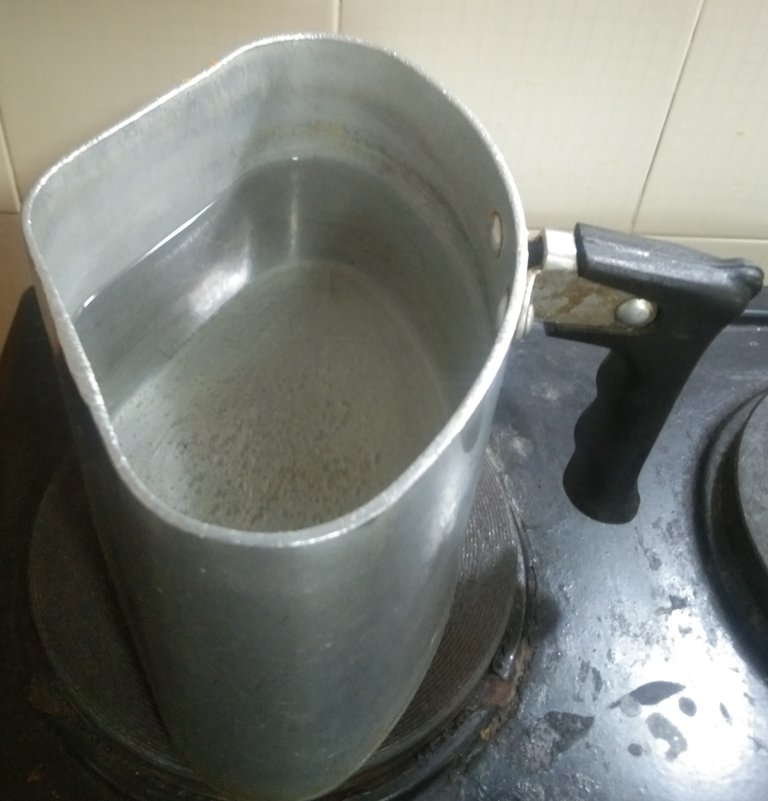 Step 1
Crack 3 eggs and put it into the jug then mix with milk.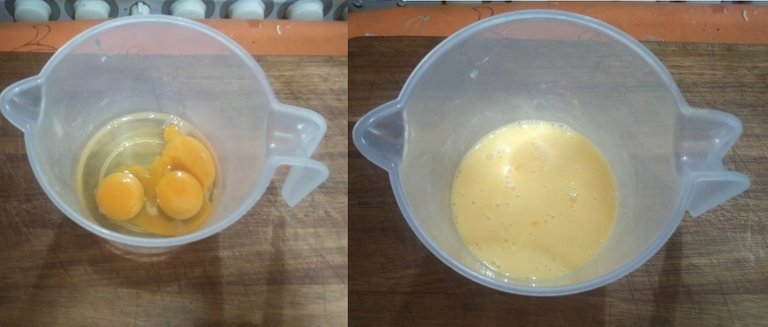 Step 2
Great a handful of cheese and added to the mixture.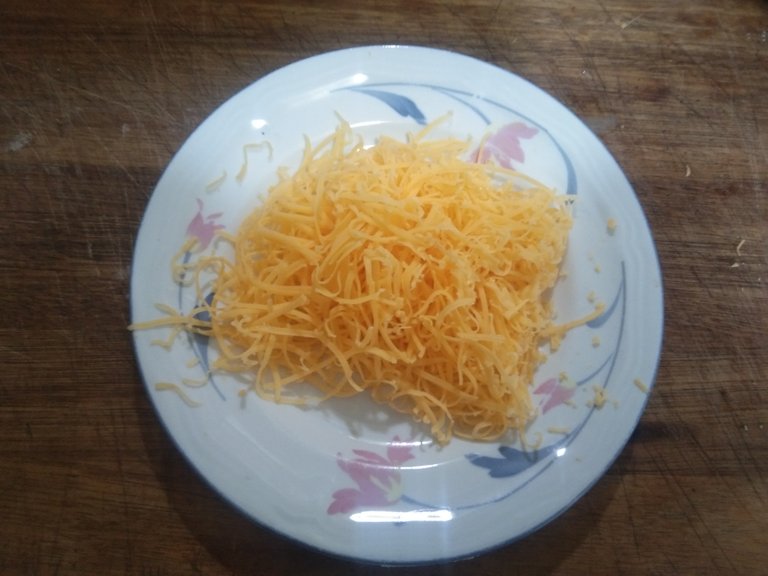 Step 3
Cut vienna up into small bits and add into mixture. (for the purposes of this post I'm only using a Vienna but you can use as many add-ins as you like such as garlic, onions, mushrooms etc)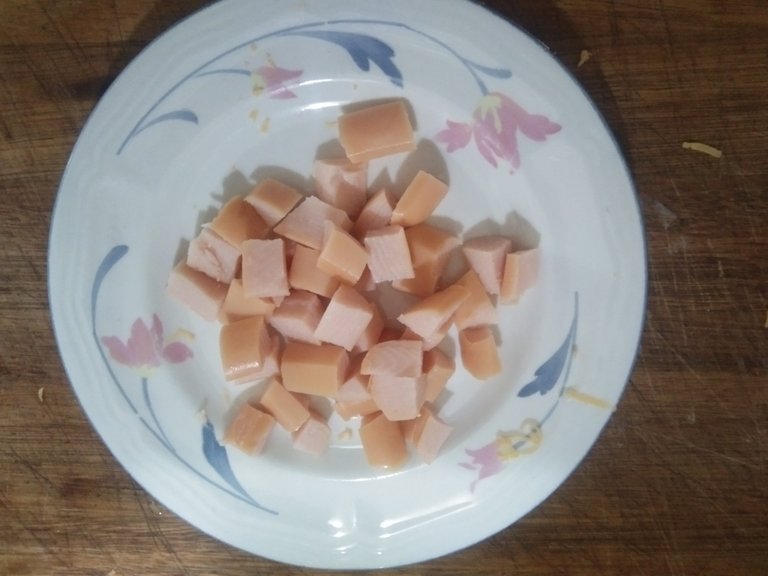 Step 4
Open the pack of chips take out half (+-60g) and then crush the rest in the packet. Once you have crushed it sufficiently added to the mixture.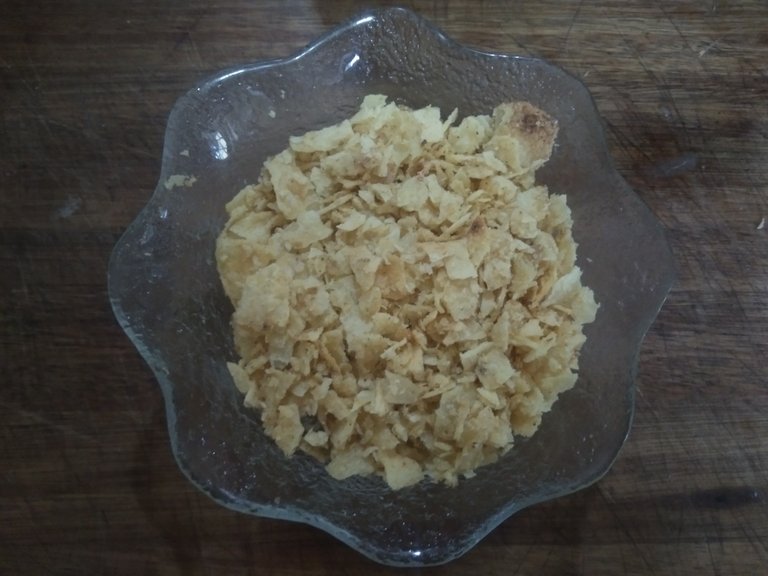 Step 5
Once you have mixed all the ingredients together pour the mixture into the small empty chip packet.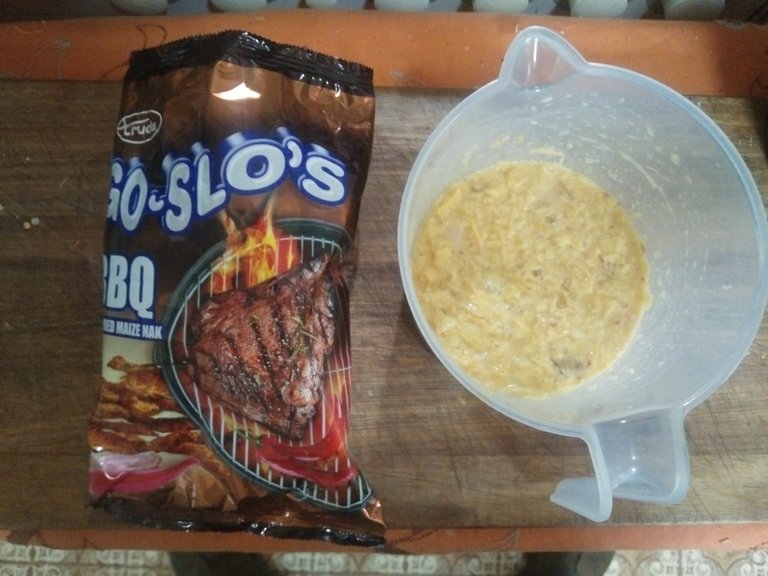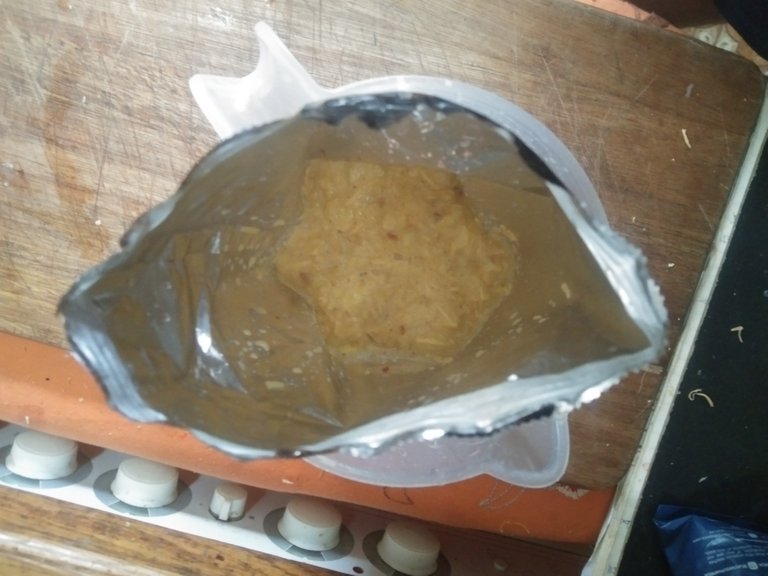 Step 6
Place the chip packet with the mixture into the boiling water. The water should stop boiling when you do this due to the cold packet. Once the water start boiling again leave it to cook for 30min to 40 min.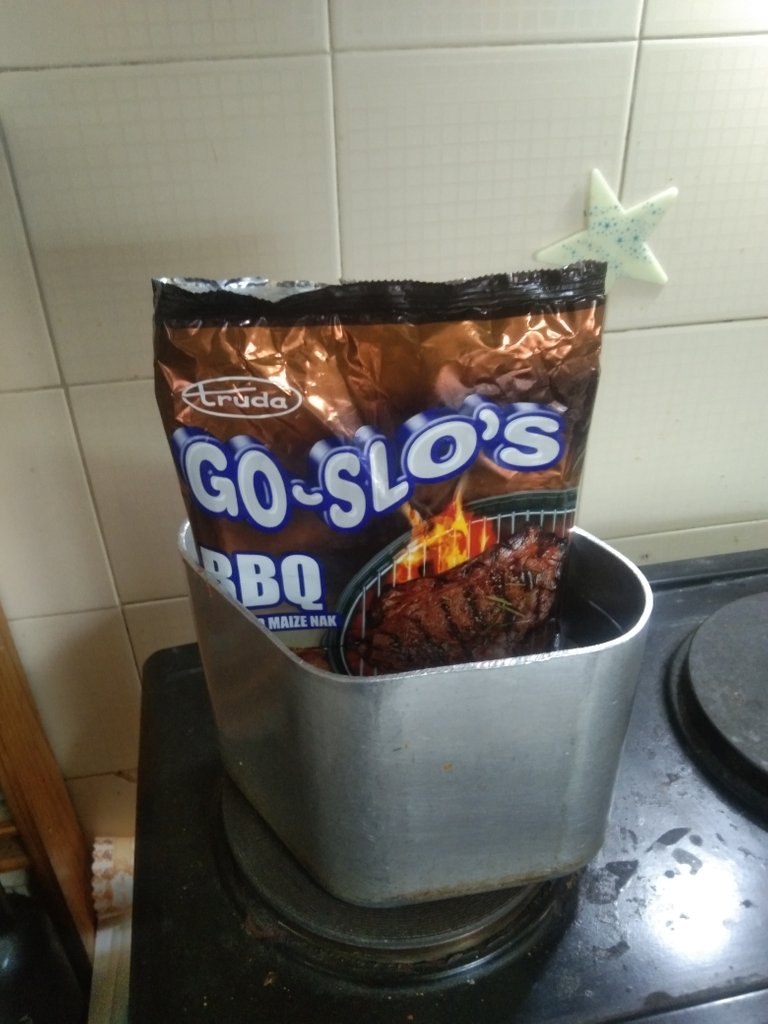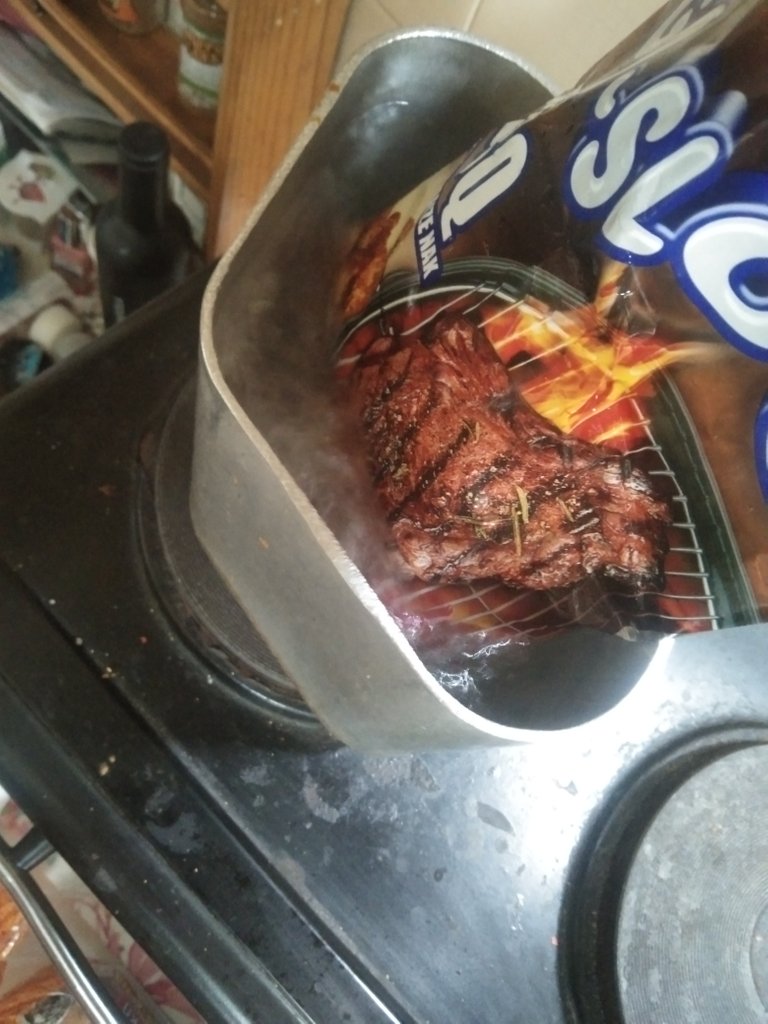 Step 7
Serve and enjoy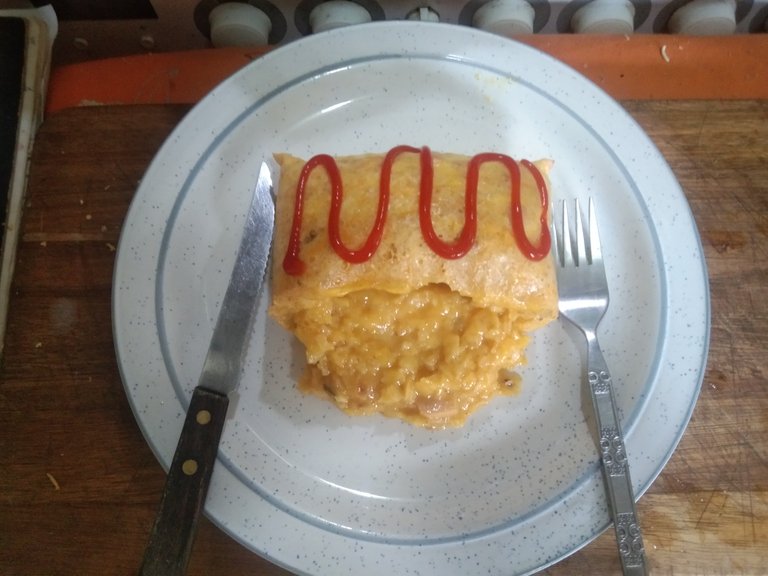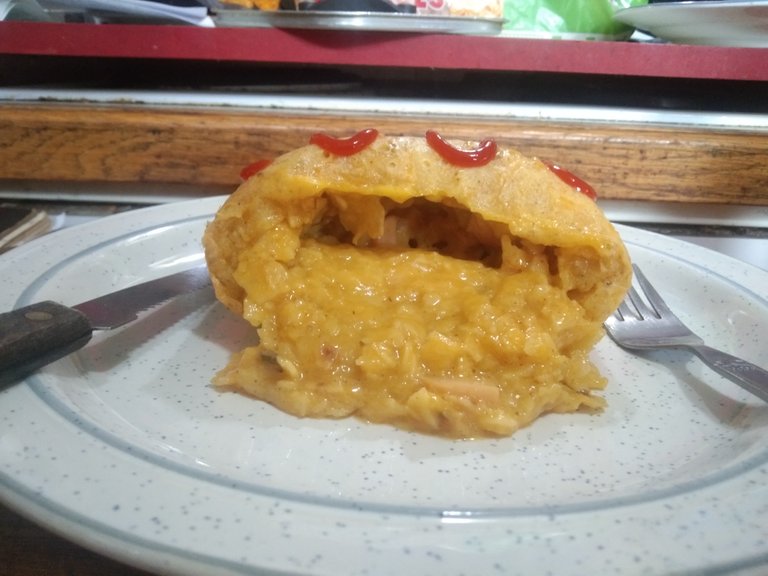 The two other methods are using a pan or a microwave. Everything to step is the same.
The pan method is the most simple you just pour the mixture into a pan and cook it like a normal omelette.
The microwave method is the quickest it only takes about 5 min. After step 4 you will put the mixture into a microwave safe bowl if your jug is not.
Then place it in your microwave and let it go for 1 min.
Remove and stir then place back in for another 1min.
Remove and stir then placed back in for the final 20 sec. Repeat this final step if texture not to your liking.
This one will turn out more like scrambled eggs.
I hope you guys enjoy this recipe and would love to hear how you find it's taste.
---
---