[ESP-ENG] Initiative : 3 Unforgettable Moments of 2021 ll Iniciaiva: 3 momentos inolvidables de este 2021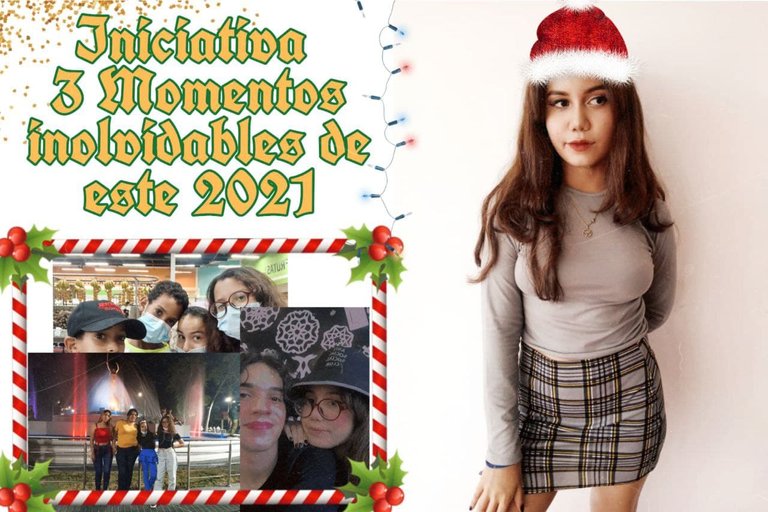 ---
Muy buenas mis queridos lectores de Hive, espero que se encuentren sumamente excelentes, el día de hoy me encuentro emocionada, esta semana definitivamente tendré algo de tiempo para crear contenido para ustedes, en esta oportunidad les traigo una iniciativa para que se animen a participar, espero que les guste mucho.
Esta iniciativa se basa en nombrar 3 momentos inolvidables de este 2021, sé que el año no ha concluido sin embargo no falta mucho para que culmine, es por ello que contaran 3 momentos que realmente les gustaron y sienten que no olvidaras de este año 2021, sé que 3 momentos son muy pocos pero para no extendernos mucho considero que el número es el adecuado, así que amigos anímense a participar y sobre todo diviértanse mucho en el proceso!
Sin más nada que decir, comencemos!
Very good my dear readers of Hive, I hope you are feeling great, today I am excited, this week I will definitely have some time to create content for you, this time I bring you an initiative to encourage you to participate, I hope you like it a lot.
This initiative is based on naming 3 unforgettable moments of this 2021, I know that the year has not ended yet but it is not long to culminate, that is why you will tell 3 moments that you really liked and feel that you will not forget this year 2021, I know that 3 moments are very few but not to extend too much I think that the number is adequate, so friends encourage you to participate and above all have fun in the process!
Without further ado, let's get started!

1) Un dia de paseo con mis primitos .
---
1) A day out with my cousins .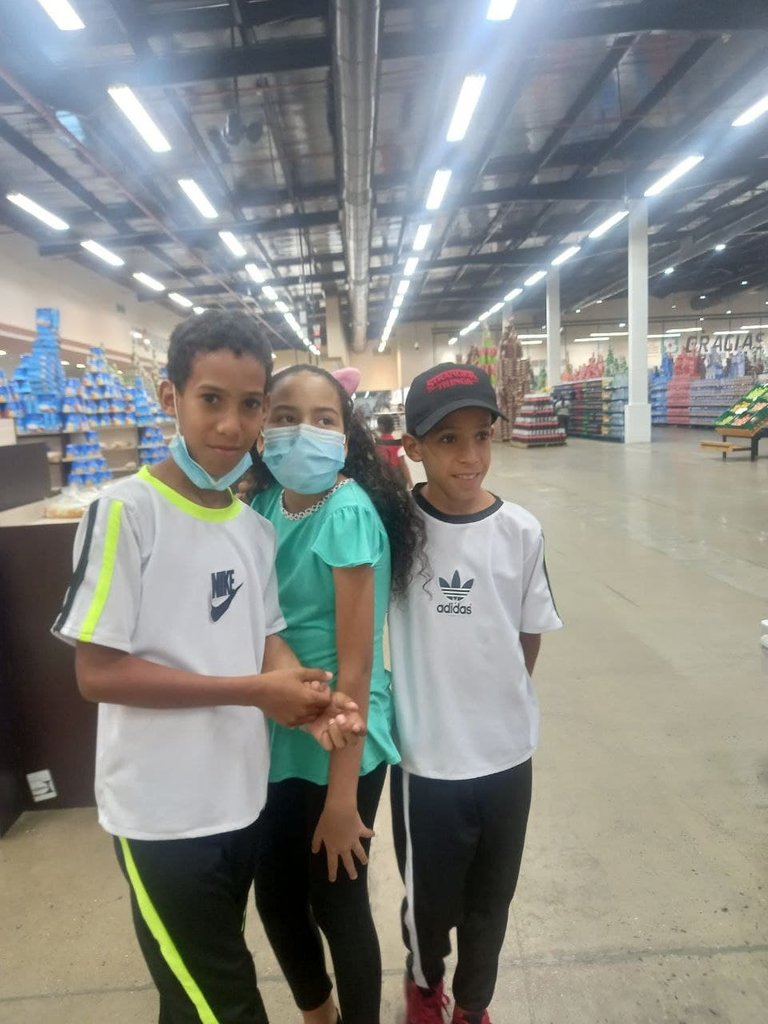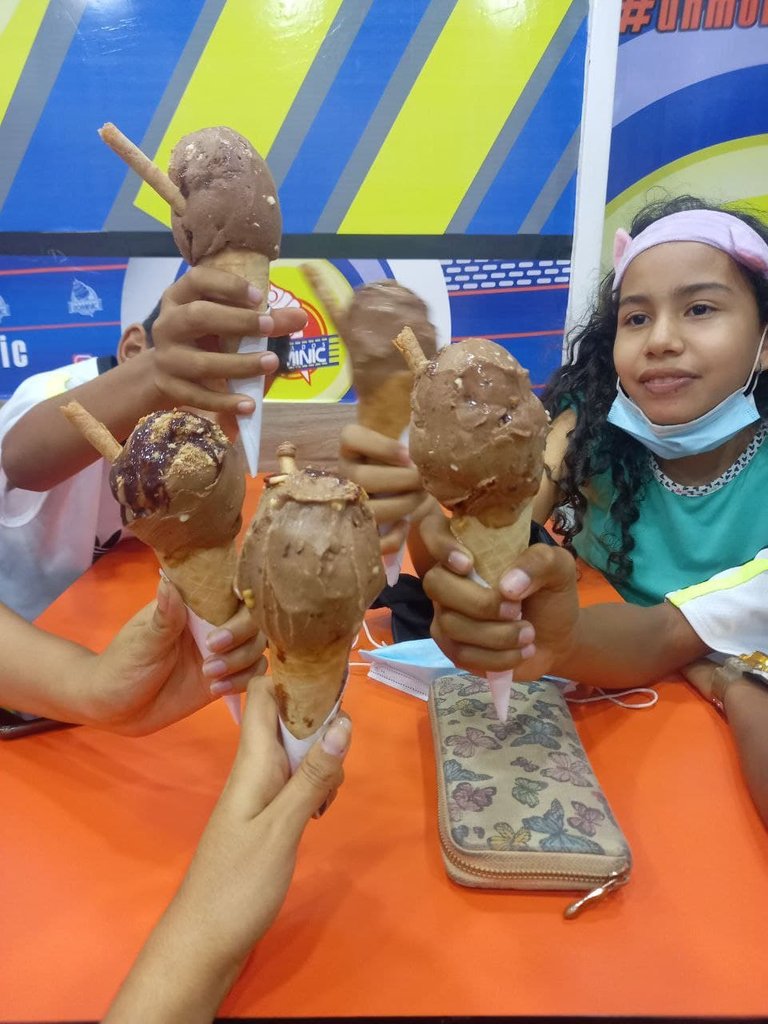 ---
La semana pasada mis hermana y mi persona habíamos cuadrado para traer a nuestros primos que por cierto son morochos para la casa, resulta que ellos viven en el pueblo que ya varias veces he mencionado en mi blog, pero para aquellos que no saben les contare, mi madre vivió en un pueblo llamado potrerito prácticamente toda mi familia por parte mama vive allá, Isidro y Jesús vienen siendo hijos de mi prima, pero mi prima desde que mis hermanas y mi persona éramos niñas la hemos tratado como una tía, es por ello que le decimos "primos" a sus hijos, aunque si vendrían siendo nuestros primos pero segundo o tercero la verdad no sabría . Ellos a comienzo de este año siempre le decían a mi hermana @georgelys que querían venir para Maturín a pasear, y bueno por fin pudimos cumplirle su deseo, el primer día fue muy divertido la verdad.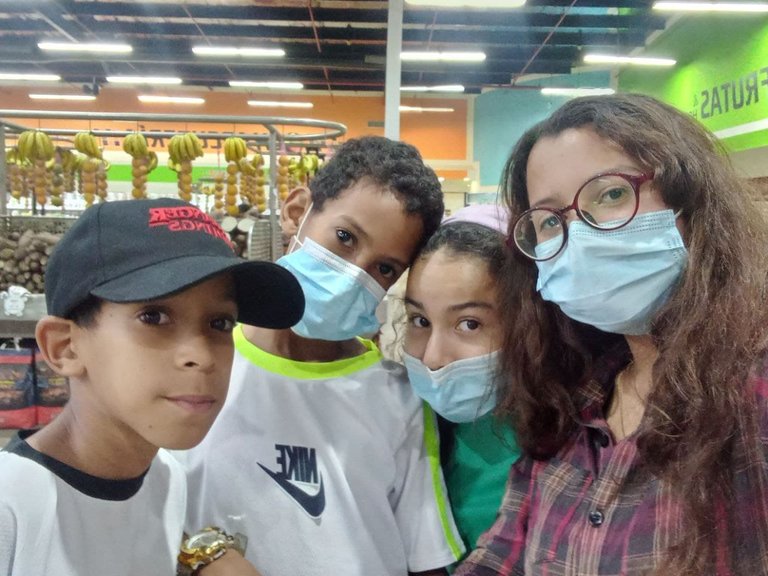 Primero fuimos al centro a comprar unas cosas que se necesitaban en la casa, de ahí decidimos ir atrás en el cajón de la camioneta, así que andábamos al aire libre cantando a todo pulmón canciones de navidad, en ese momento pude ver sus caras de felicidad y eso realmente me lleno de mucha alegría, nada se compara con la sonrisa de un niño definitivamente, ya de ahí fuimos al hiperlider, en ese centro comercial realmente es divertido pasear, así que ellos se divirtieron bastante observando todo y andado de aquí para allá. Al final fuimos a comer helado, les gusto bastante, ellos realmente se divirtieron mucho pero sobre todo yo me divertí un montón a pesar que me encontraba sumamente estresada ellos me brindaron mucha paz con sus inocente sonrisas y sus chistes. El resto de los días también paseamos por la urbanización y estuvimos jugando un buen rato.
Definitivamente no olvidare ese día, fue un día demasiado genial y sobre todo con ellos que les quiero mucho y que me gusta verlos felices.
Last week my sister and I had squared to bring our cousins who by the way are brown for the house, it turns out that they live in the town that I have already mentioned several times in my blog, but for those who do not know I will tell you, my mother lived in a town called potrerito practically all my family on my mother's side lives there, Isidro and Jesus are my cousin's children, but my cousin since my sisters and I were little girls we have treated her like an aunt, that is why we call her children "cousins", although they would be our cousins but second or third cousins, the truth is that I wouldn't know the truth. At the beginning of this year they always told my sister @georgelys that they wanted to come to Maturin for a walk, and well finally we were able to fulfill their wish, the first day was really fun.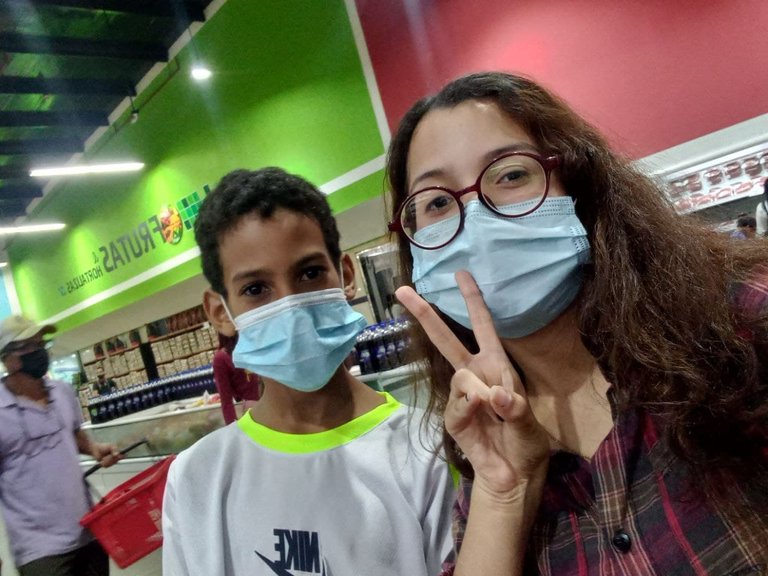 First we went downtown to buy some things that were needed in the house, from there we decided to go in the back of the truck, so we were outdoors singing Christmas songs at the top of our lungs, at that moment I could see their happy faces and that really filled me with much joy, nothing compares to the smile of a child definitely, and from there we went to hyperlider, in that mall is really fun to walk around, so they had a lot of fun watching everything and walking back and forth. At the end we went to eat ice cream, they really enjoyed it, they really had a lot of fun but especially I had a lot of fun even though I was extremely stressed they gave me a lot of peace with their innocent smiles and jokes. The rest of the days we also strolled around the development and played for a while.
I will definitely not forget that day, it was a great day and especially with them that I love them very much and I like to see them happy.
---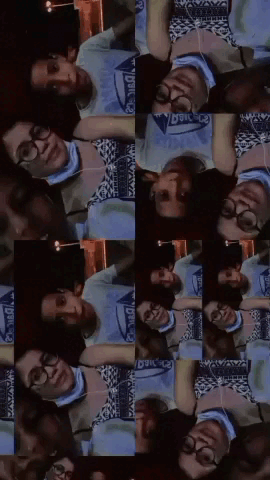 2)¡Un dia lleno de cumpleaños!
---
2)A day full of birthdays!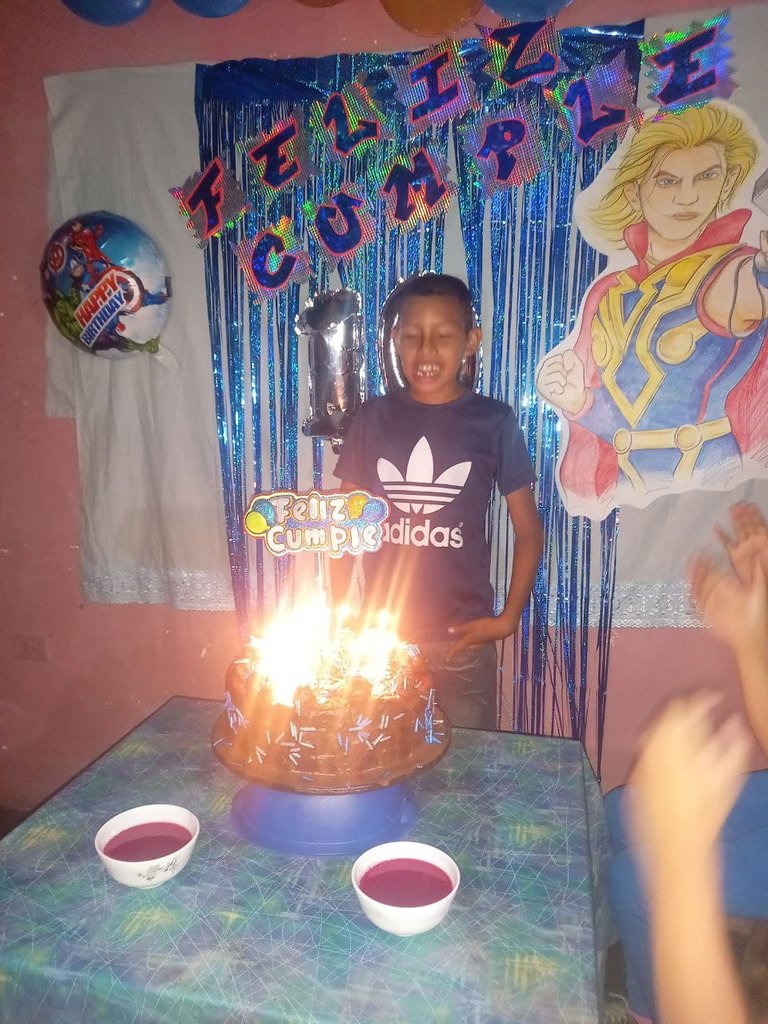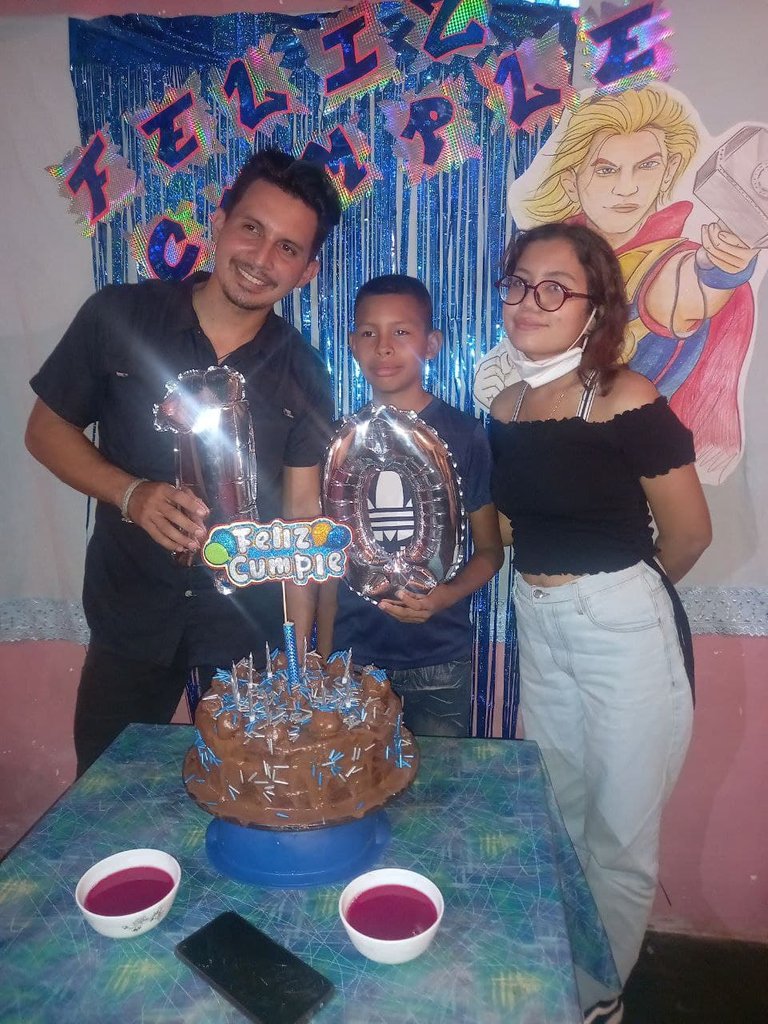 ---
El fin de semana pasado fue el cumpleaños de mi sobrino Jorge junior justamente el día en que Maturín estaba cumpliendo 261 años, así que fue sin duda alguna un día inolvidable. Ese día comenzó un poco apretado porque tuve que ir a la empresa donde estoy haciendo las pasantías y de ahí arreglarme para arrancar a punta de mata que es donde vive mi hermano, me arreglé decentemente porque sabíamos que después del cumpleaños de mi hermano íbamos a pasar el rato en el cumple de nuestra hermosa ciudad . Al llegar estaba mi sobrino pero inmediatamente se puso a jugar con mi hermanita María, así que tuve un poco de tiempo para hablar con mi hermano, vaya que tenía muchísimo que no lo veía debido a la cuarentena.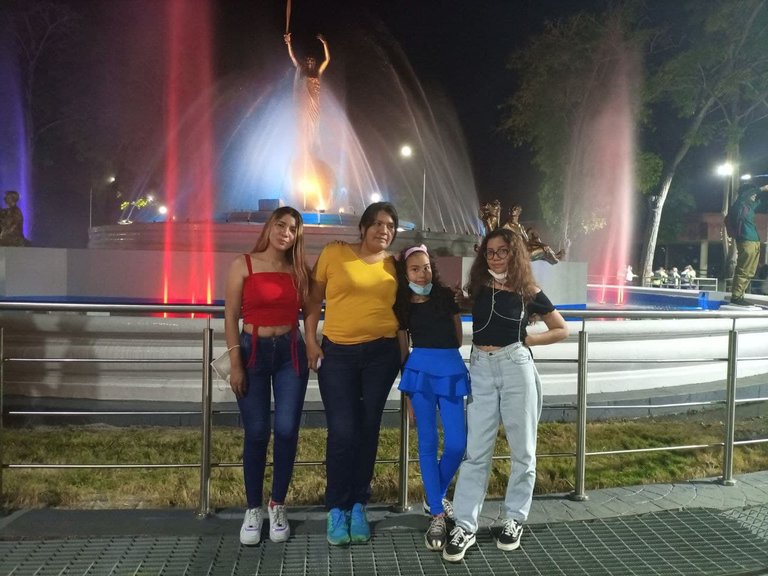 Más tarde mi sobrino me ofreció jugar domino y desde ese entonces estuvimos jugando un buen rato, la verdad me gusto jugar con el junto con mi hermanita, pude notar algo que no me había percato antes, y resulta que mi hermanita es muy buena jugando Domino quede totalmente sorprendida, al igual que mi sobrino así que fue una ronda de partidas intensas, me gustó mucho compartir tiempo con mi sobrino, realmente me gusta ser tía y poder consentirlo, ya luego como a las 7 nos tuvimos que ir.
Al llegar a Maturín nos dirigimos a la catedral, la mayoría de las plazas estaban adornadas con luces navideñas, realmente todo se veía espectacular, al llegar a la catedral había un fiestón enorme, no duramos mucho tiempo por cuestiones de salud, sin embargo el poco tiempo que pasamos ahí fue divertido, bailamos, cantamos y disfrutamos de un momento bastante agradable.
Last weekend was the birthday of my nephew Jorge junior just the day that Maturin was turning 261 years old, so it was certainly an unforgettable day. That day started a little tight because I had to go to the company where I am doing my internship and from there get ready to go to Punta de Mata where my brother lives, I got dressed decently because we knew that after my brother's birthday we were going to hang out at the birthday of our beautiful city. When I arrived my nephew was there but he immediately started playing with my little sister Maria, so I had a little time to talk to my brother, I had not seen him for a long time due to the quarantine.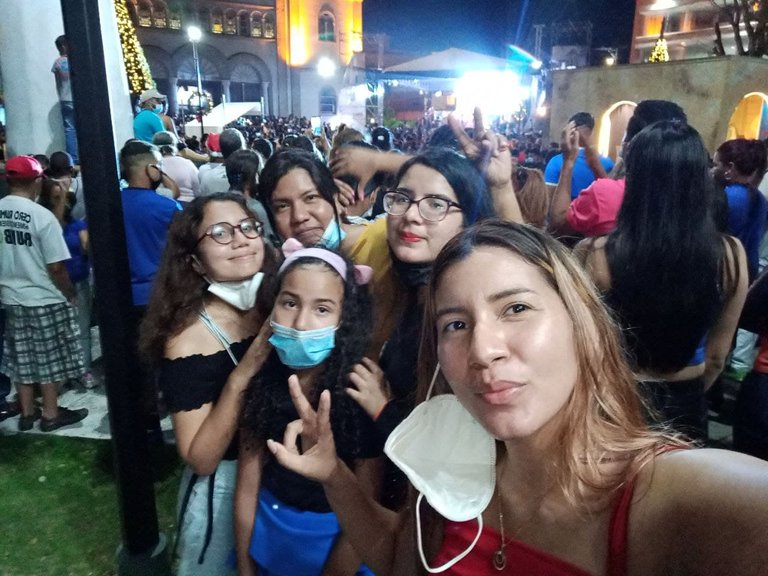 Later my nephew offered me to play dominoes and since then we were playing for a while, I really enjoyed playing with him and my little sister, I noticed something that I had not noticed before, and it turns out that my little sister is very good at playing Dominoes, I was totally surprised, as well as my nephew so it was a round of intense games, I really enjoyed sharing time with my nephew, I really like being an aunt and to spoil him, and then at about 7 we had to go.
When we arrived to Maturin we went to the cathedral, most of the squares were decorated with Christmas lights, really everything looked spectacular, when we arrived to the cathedral there was a huge party, we did not last long due to health issues, however the little time we spent there was fun, we danced, sang and enjoyed a very nice time.
---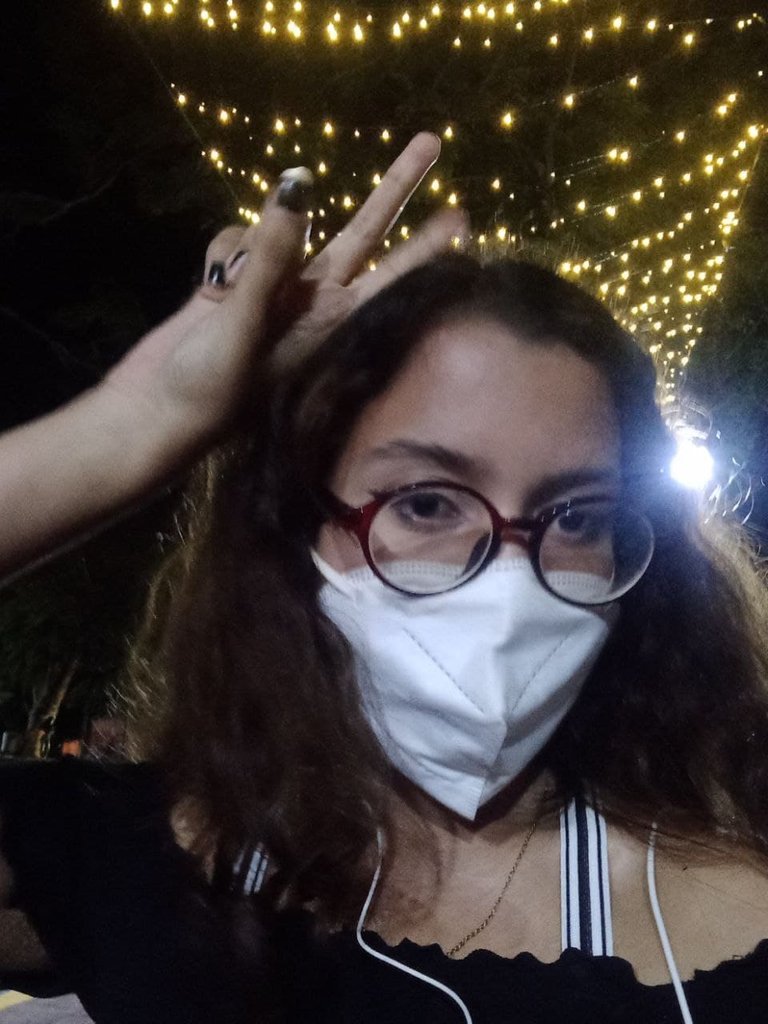 3)¡Un dia con mi Novio!
---
3)A day with my boyfriend!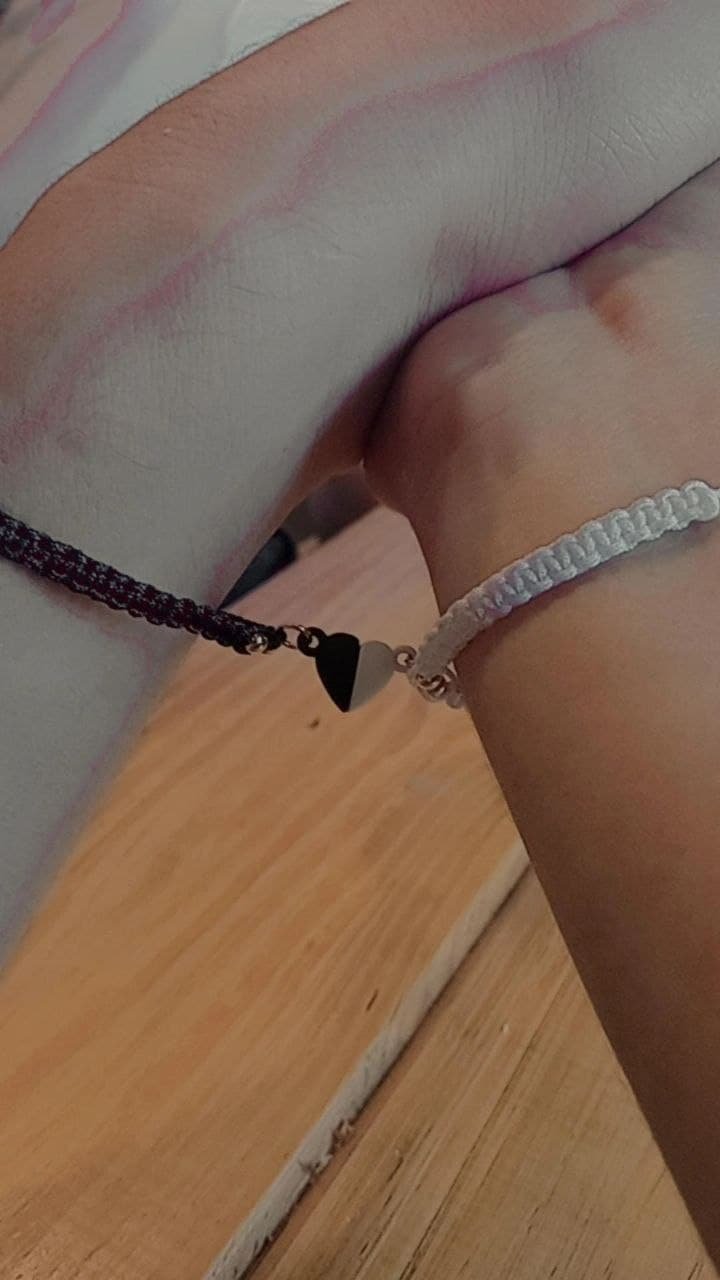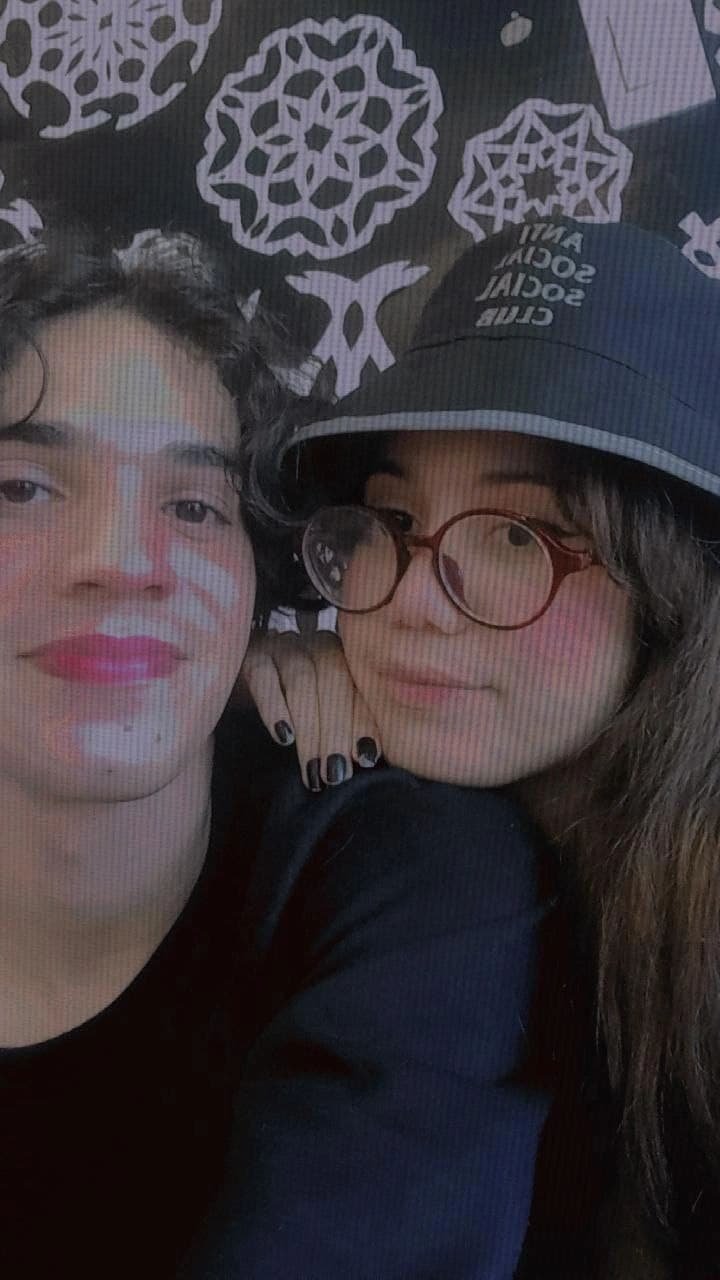 ---
Resulta y acontece que este año a principio de octubre conocí a una persona que realmente desde que he pasado tiempo con él me ha traído nada más que felicidad, una felicidad que no se ha ido en ningún momento, felicidad que se trasforma en paz y tranquilidad, y es algo que me llena de mucha alegría y que realmente disfruto lo más que puedo. José mi novio, él vive lejos, por ello nos vemos una vez a la semana, ya que para verme debe tomar un viaje aproximadamente de 20 min, para mi todos los días que nos hemos visto son increíbles, días que sin duda no olvidare de este año, pero creo que el día que más me gusto fue este.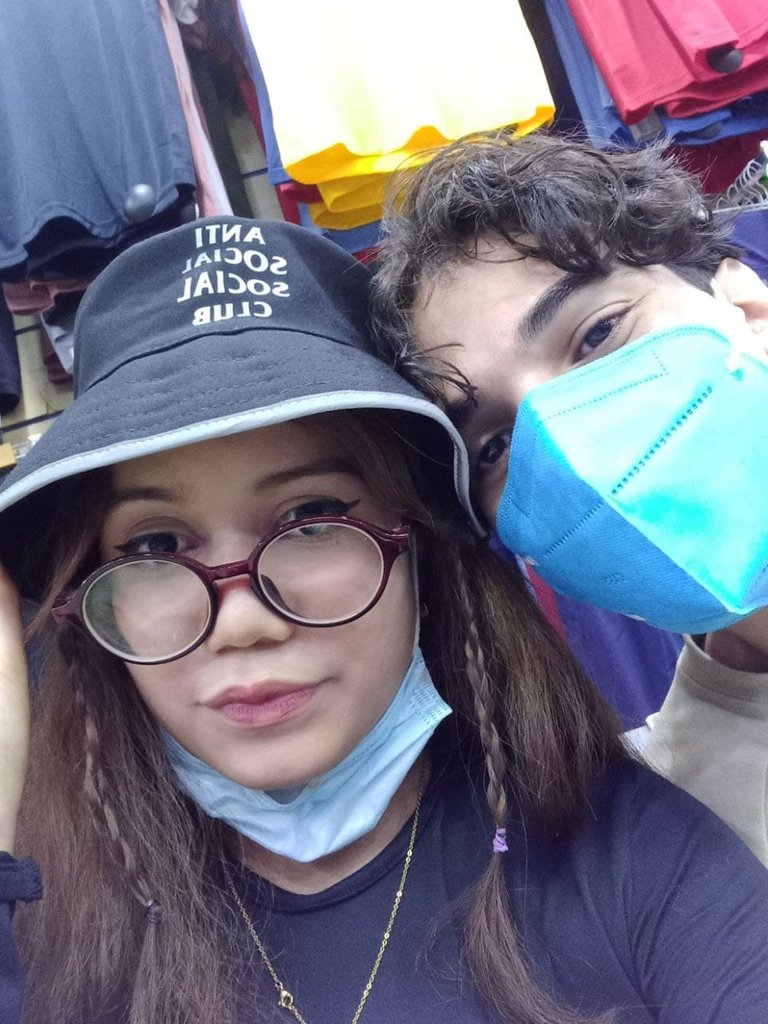 Ese día me tome el tiempo de arreglarme bonita, me puse una blusa que por cierto el me regalo y así me dirigí al centro, al verlo inmediatamente me puse feliz, primero estuvimos haciendo diligencias, ya después de terminar las diligencias, me puse hacer mis actividades de pasantías, que vendría siendo un levantamiento de información, en otro post les contare mejor el proceso, ya de ahí el me regalo un paquete de Torontos algo que definitivamente ame demasiado, porque se acordó de una publicación que subí en Facebook, el simplemente es demasiado detallista y vaya que me encanta, yo también me considero una persona detallista y ambos nos regalamos cositas, luego de ahí fuimos a tomar unas cervezas y despues a comer, pasamos un buen rato ahí, para mí fue la mejor cita, tanto así que me costó demasiado dejarlo ir cuando se subió al bus, un día que simplemente no olvidare.
It happens that this year at the beginning of October I met a person that really since I have spent time with him has brought me nothing but happiness, a happiness that has not gone at any time, happiness that is transformed into peace and tranquility, and it is something that fills me with great joy and that I really enjoy as much as I can. Jose my boyfriend, he lives far away, so we see each other once a week, because to see me he has to take a trip of about 50 minutes, for me all the days that we have not seen each other are incredible, days that without a doubt I will not forget this year, but I think the day that I liked the most was this one.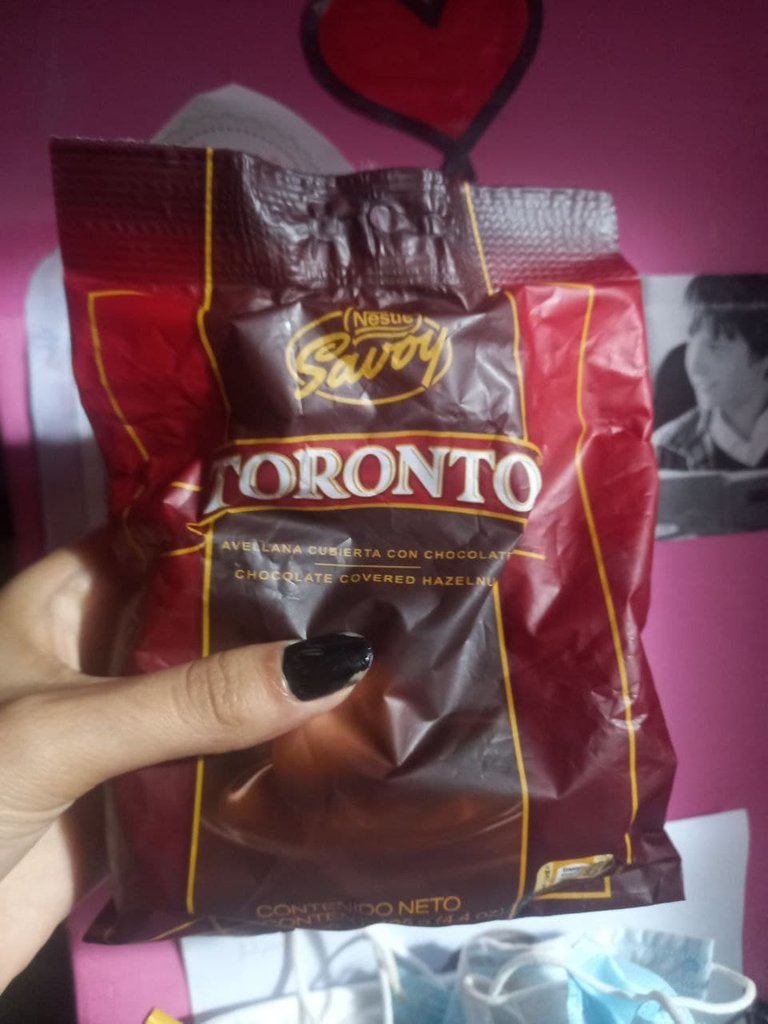 That day I took the time to dress up pretty, I put on a blouse that by the way he gave me and so I went to the center, when I saw him immediately I was happy, first we were doing errands, and after finishing the errands, I started doing my internship activities, which would be a survey of information, in another post I will tell you better the process, and then he gave me a package of Toronto something I definitely love too, because he remembered a publication that I uploaded, he is simply too detail oriented and I love it, I also consider myself a detail oriented person and we both gave each other little gifts, after that we went to have a few beers and then to eat, we had a good time there, for me it was the best date, so much so that it was hard to let him go when he got on the bus, a day that I simply will not forget.
---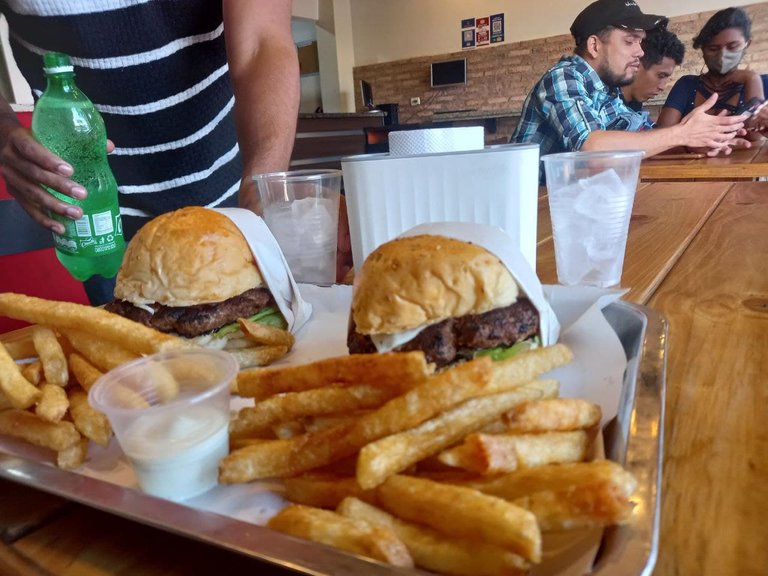 ---
Esto fue todo amigos, espero que les haya gustado mucho, invito a @lqch @georgelys @anthony @yulsy @mariajcastro28 @paolaaap @anthony2019 @wilddrumss para que se animen a participar.
Nos vemos en la próxima, se les quiere mucho!
This was all friends, I hope you liked it a lot, I invite @lqch @georgelys @anthony @yulsy @mariajcastro28 @paolaaap @anthony2019 @wilddrumss to participate.
See you in the next one, you are very much loved!

Traducido en: DeepL
Fotos editadas en PicSART
Gif hecho en Convertidor de Gif
Translated into: DeepL
Photos edited in PicSART
Gif made in Gif Converter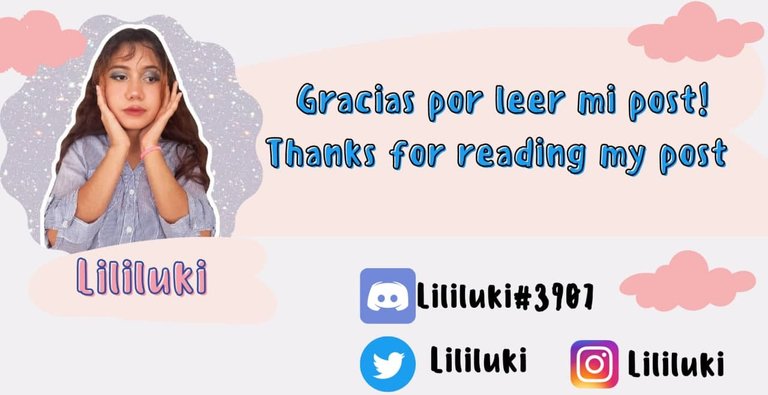 ---
---